Find out the answers to your Greece property FAQs
The Greece property FAQ is your one-stop shop for all the information you need about moving to Greece, including finances, property hunting, moving and settling in.
Finances before and after moving
There's a significant risk in transferring money overseas, as moving currency exchange rates can suddenly change the value of lump sums. Find out how you can control this volatility in the Property Buyer's Guide to Currency.
Regions of Greece – where to buy in…?
Have a read of our free Viewing Trip Guide so you know exactly what to look out for when seeing properties.
We hope that the above Greece property FAQs have helped you out in your search. If you do still have questions, please don't hesitate to get in touch by ringing the Resource Centre on 020 7898 0549 or sending us an email at [email protected].
You'll also find below your Greece Buying Guide. It contains all the advice, information and tips you'll need to make your property purchase in this beautiful country a success, so do make sure to get your free copy.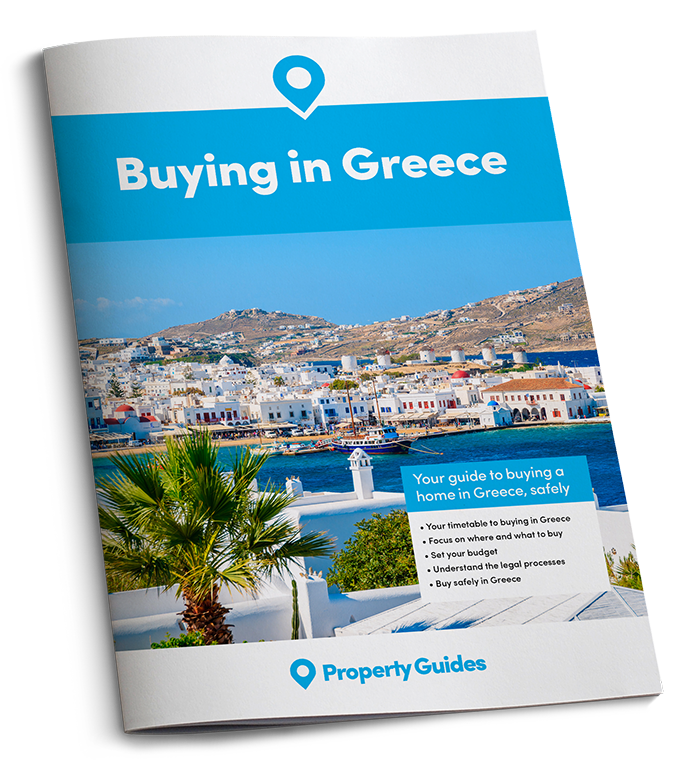 The Greece Buying Guide takes you through each stage of the property buying process.The guide will help you to:
✔

  Ask the right questions
✔

  Avoid the legal pitfalls