Your Guide to Buying Property Successfully in Italy
One common failing of prospective buyers is neglecting to research the Italian property buying process and all of the steps associated with it in a thorough manner. When you throw in the language barrier and a number of 'hidden costs' of buying property in Italy, it's easy to see how the dream of owning property in Italy can quickly turn into a problematic and costly nightmare.
To help you avoid these common mistakes, we've created the Italy Property Guides, a completely free resource combining advice from property experts and expats who know the process inside and out. As well as providing essential guidance on how to find the perfect property, what steps you can expect on the buying journey, all financial and legal matters you need to consider, and much more, we provide links to a network of trusted Italy property experts, ranging from estate agents to bilingual solicitors, and from financial advisors to tax experts. We also provide a free, downloadable Italy Buying Guide to help you through the entire process.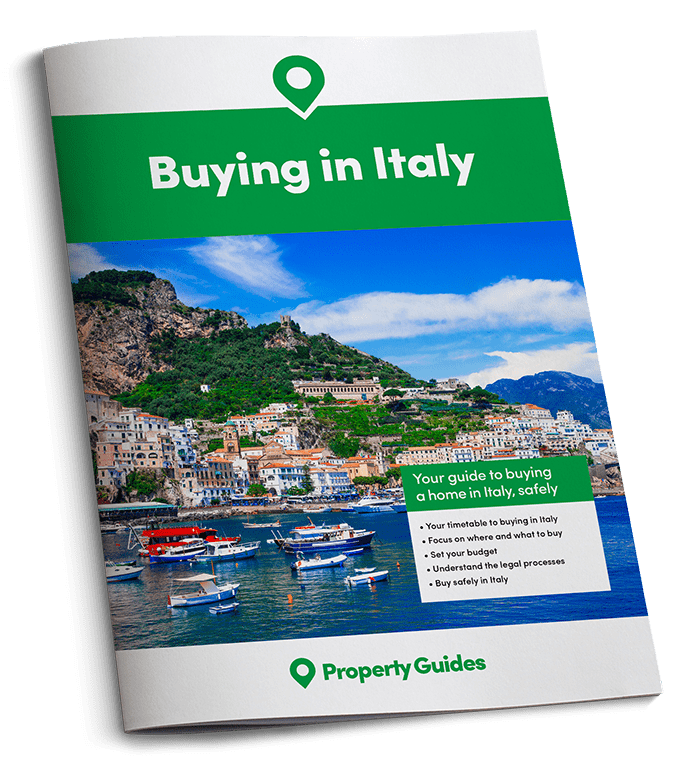 We partner with some of the most trusted names in the industry



Download your free copy of the Italy Buying Guide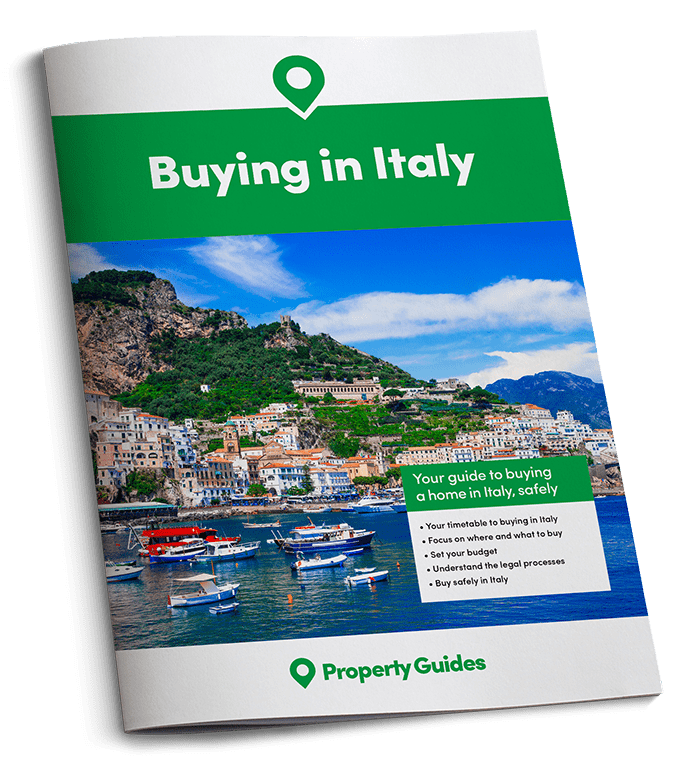 The Italy Buying Guide covers every stage of the property buying process in Italy, sharing our experience and knowledge to ensure a safe and successful property purchase. The guide will help you to:
✔

  Ask the right questions
✔

  Avoid the legal pitfalls
Download your free guide to buying in Italy
We can help with every step of the buying process
Choose from our free expert guides
Experts on the ground
Our Resource Centre team are on hand to offer advice and guidance for every aspect of your journey towards successfully buying property in Italy.
No matter your experience, buying property is a challenging process. We're here to help you avoid the usual pitfalls affecting those wanting to buy property overseas.
Our team have helped many people just like you, and are able to assist you every step of the way.
To chat to the Resource Centre about buying property abroad, contact the team on 020 7898 0549 from Monday to Friday, 8:30am – 6:00pm