Explore our range of free Italy property guides
Make your dream move — download our free expert guides
Speak to an expert
Our guide should give you a detailed overview of the property buying process in Italy, but you've still probably got a few things you'd like to ask. Get in touch with our Italian property experts on +44 (0)20 7898 0549 from Monday–Friday, 8:30am–6:00pm or email [email protected].
The team will be able to assist you with a wide range of things to do with your move, like talking you through the next stage of the buying process or how to plan a productive viewing trip.
They can also help you connect with our network of trusted professionals, including estate agents, currency specialists, solicitors, financial advisers, and property surveyors. Contact us via the details above or fill in an enquiry form below to get started.
Download your free copy of the Italy Buying Guide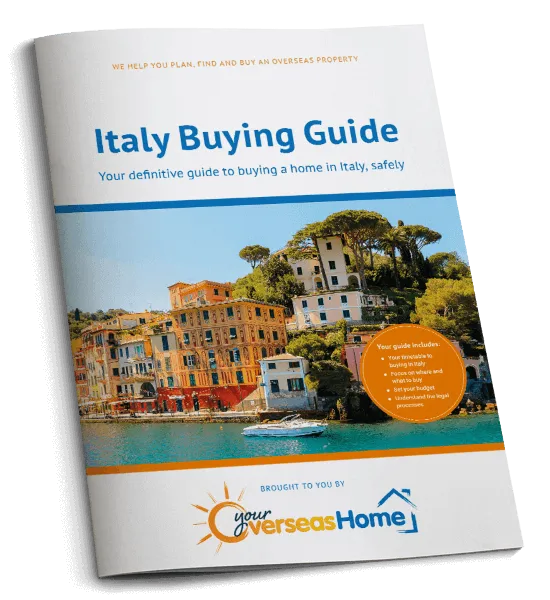 The Italy Buying Guide covers every stage of the property buying process in Italy, sharing our experience and knowledge to ensure a safe and successful property purchase. The guide will help you to:
✔

  Ask the right questions
✔

  Avoid the legal pitfalls
Download your free guide to buying in Italy