For many, buying property in Italy is a lifelong dream. However, with a little planning and know-how it's possible to make this a reality. To help you achieve your ideal lifestyle in Italy, we've put together a comprehensive guide to the purchasing process, from the start through to completion.
Here at Italy Property Guides, we've helped thousands make the move to their ideal Italian home over the last decade. We, alongside our trusted partners, will help you navigate the often-tricky path to home ownership in Italy, ensuring your purchase goes smoothly.
Over the next few sections, you will find out some of the great reasons to buy a house in Italy, before we start to look at the step-by-step buying process. You can also print or view the advice here offline by downloading a free Italy Property Guides booklet.
Got any questions before we get started? Get in touch with our team of Italy property experts by calling our Resource Centre on 020 7898 0549 (Monday–Friday, 8.30am–6pm) or emailing them at italy@propertyguides.com.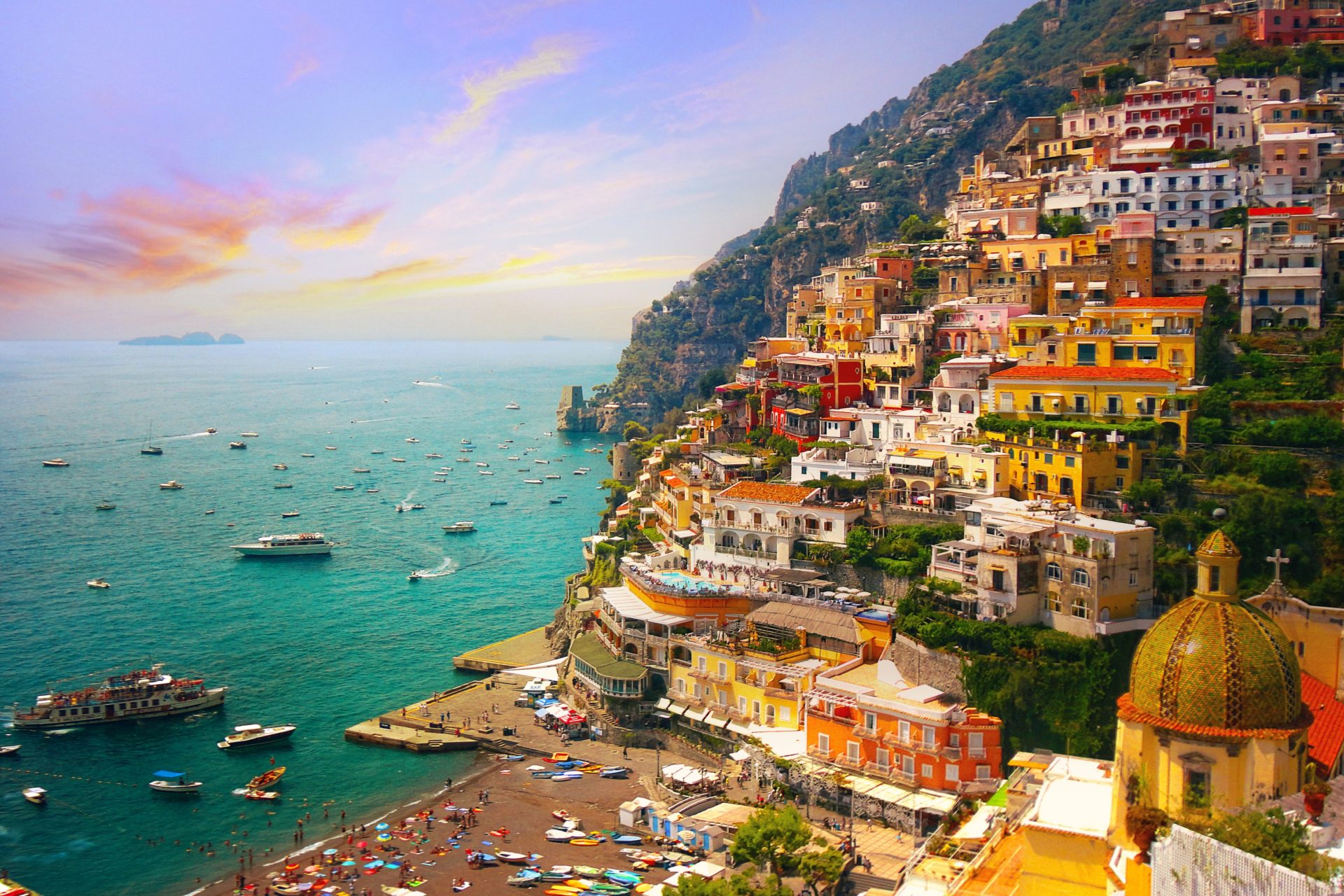 Should you buy property in Italy?
So, you're wondering why Italy is so great. Well, we're sure you're aware of the some of the most famous reasons people want to relocate, like the amazing food and drink, rich culture, and superb climate, but did you know there practical motivations too? You can also find the likes of excellent healthcare, easy travel access, and a lower cost of living to the UK.
Not quite convinced? Here are some of the best advantages of living in Italy:
1.      Affordable homes
Italy has a reputation as being quite expensive compared to neighbours like Spain and Greece. You can very well find eye-watering prices in places like Venice, Milan or Florence, but much of rural Italy is deeply affordable. When buying a house in Italy, try swapping Tuscany for Umbria, or Messina for Trapani, and you'll find property cheaper by over €400/m².
There are many homes for sale within a few minutes' drive of an Italian town. Here you can benefit from lower property prices and still have all the amenities you need close by. For example, £162,000 might get you a one-bedroom terraced bungalow or a two-bedroom flat in Dorset, England. But, for the same price in Puglia, you can buy a detached three-bedroom villa with a big garden. Plus, it will be a short drive to sunny beaches, interesting towns and an airport.
Unlike in the UK, where country homes seem to cost a bomb, the best house prices in Italy are in rural a3reas and in the sunny South. Great news for sun-loving Brits wanting to make their home in the beautiful Italian countryside.
You can find a roundup of reasonably priced locations in the cheapest places to live in Italy, which we cover later in this guide.
2.      Lower cost of living
Major cities and tourist hotspots are the most expensive places to live, whichever country you choose to live in. However, where the Italian cost of living really drops is when you buy a home in the countryside or outskirts of a small town or village.
In the more rural locations local taxes are lower and fresh local produce is cheaper. Transport, like trains, buses and internal flights, is also less expensive in Italy, making it cheap and easy to visit the city. One of the biggest savings you'll make is when you become a resident in Italy, as the equivalent of council tax has been abolished on a person's main residence and you get reduced rate electricity.
3.      Excellent transport links
Italy has excellent transport options. Most expats want to maintain links with the UK, especially with family back home. Italy is home to over 30 international airports and most of these have low-cost flights with airlines like Ryanair and EasyJet back home. From the UK, Ryanair and EasyJet both fly to 22 Italian airports from the UK and offer very competitive prices throughout the year.
From London, flights to northern Italian airports usually take less than two hours and less than three hours to the South. This makes it easy for family to come and visit and the potential is there to make an income from letting out your Italian property to tourists.
When it comes to moving your belongings to Italy, there are many removals companies experienced in transporting furniture to Italy. A good network of motorways throughout the country along with spectacular scenery makes driving in Italy a pleasure. Even getting your pet there is simple with the Pet Passport scheme. You can take the ferry and drive through France – think of those lovely dog walks in the Alps! – or have them flown over by a company specialising in pet transport.
4.      Great climate
If you move to Italy, you can swap the UK's 1,500 hours of sunshine for Italy's more than 2,000. Imagine being able to sit out on your balcony or in the garden with a drink well into November or spending summer at the beach or exploring the local markets — the climate is key to la dolce vita.
Most of Italy has a Mediterranean climate, with cool wet winters and hot, dry summers. The mildest weather is along the coast and in the southern regions, including the islands of Sicily and Sardinia. Winter temperatures seldom drop to freezing in the south, while summers often reach 35°C or higher. In the mountains cold air from northern Europe can bring snow, even as far south as Mount Etna on Sicily. There are 294 ski resorts in Italy, mainly in the Italian Alps in the north.
Every season adds beauty to the landscape, including fields of poppies and sunflowers, autumn leaves, snow-capped mountains and summer beaches. In Italy you know you are going to get plenty of sunny weather to plan days out over the summer.
5.      Stunning landscape
The landscape of Italy is very diverse. The Alps and the Dolomites in the north have snow-covered peaks, icy glaciers and fertile valleys. In their foothills are large and beautiful lakes such as Lake Garda and Lake Como. Down through the centre of Italy the mountains are dotted with pretty hilltop villages, and a short drive away you are in the flat plains that run along the coast. Within a single region you can often find plains, hills, mountains and a beautiful coastline.
Seven of the cultural landscapes are so outstanding that they are recognised by UNESCO. They include the vineyards of Piedmont, the Amalfi coast, Cinque Terre and the Val d'Orcia. Nature is well protected in 25 National parks and 147 nature reserves. Grapevines and olive trees grace the landscape across the country. Most of Italy's olive oil is produced in the southern regions of Puglia, Calabria and Sicily, however, so this is where they dominate the landscape. You will also still see many small fruit orchards and vegetable patches – you might even buy one yourself!
If you want to live somewhere with a stunning vista, check out the best places in Italy for natural beauty, which we cover later in this guide.
6.      Delicious food and wine
Italian food is fresh and simple cuisine that makes the most of what is grown locally. Each region, town and family has its own special dishes that reflect what is produced in the countryside and sea near their home. Italy is well known for its healthy Mediterranean diet, and also for pizza, pasta and gelato. The flavours in a true Italian pizza and gelato are like nothing tasted anywhere else in the world due to those fresh Italian ingredients.
Wine, cheese and pasta are an important part of any Italian meal. Pasta comes in almost as many shapes as there are days in the year. So, don't just limit yourself to the old favourites: penne, spaghetti, linguine, fusilli and lasagne. Each region has its own pasta shape and way of serving it, so why not try some orecchiette, quadrucci, bavette — the list goes on!
The list of great Italian cheeses is also very long and includes Grana Padano, Parmigiano-Reggiano, Gorgonzola, Ricotta Romano, Pecorino Toscano and Mozzarella di Bufala. Many regions produce top quality wines, some of which are famous throughout the world. Barolo, Barbaresco, Classic Chianti, Lambrusco, Sangiovese and the sparkling Prosecco to name just a few. Wine prices straight from your local winery are very affordable, so you'll be able to raise many toasts to your new home.
7.      Italian culture
Italian culture is steeped in the arts, family, architecture, religion, food and music. Italians actively strive to keep alive the traditions they are so proud of. Visit any town and you will find that the historic centre still feels very Italian, with any foreign restaurants and shops allowed only on the outskirts. Even there you will find very few. Events held in the piazzas are usually annual festas that have taken place for centuries, rather than put on just for tourists.
Family time is very important to Italians, with grandparents, aunts, uncles and cousins regularly gathering around the lunch table. It's commonplace to see families with young children out late in the evening. Even better, youngsters respect the older generation, as their grandparents play such a big role in their daily lives. Traditional arts and crafts, songs and dances are all passed down, along with the secret family recipes.
8.      Places to visit
Italy is the fourth-most visited country in the world, so there's a huge tourist market. That's great news for anyone looking to rent out their Italian property. The Ministry for Tourism is also working hard at encouraging people to go off the beaten track, so even very rural areas can still drum up good business.
If you'll have more free time after you make the move to Italy, start thinking about all the places you can visit. One of the most exciting things about moving is exploring the area. You'll be amazed just how many places there are to visit just in your local area once you start exploring by car. You'll soon discover the best beaches and villages to take family and friends to.
But don't ignore the rest of Italy! Take a domestic flight to Rome, Florence, Venice, Milan, Naples, Pisa and Turin if you like, but the train and coach services are also well priced. Italy has 54 UNESCO world heritage sites, 7,600 km of coastline and many beautiful art cities. With such a long bucket list, good job the Italian lifestyle is so healthy!
9.      Beautiful architecture
Italian cities have many elegant architectural styles, including classical Roman, Renaissance, Baroque and Neoclassical. Of course, you'll visit some of the most famous buildings in the world, including the Colosseum, Pantheon and the Leaning Tower of Pisa. Don't let the fact that they're so famous put you off — each is amazing. But a walk into the historic centre of any Italian town or village is like walking back in time, with noble palazzo houses around the corner from medieval town houses. In the countryside you'll spot palaces, castles, stone farmhouses, cone shaped trulli, luxury villas and masserie (fortified farmhouses).
10.  Healthy lifestyle
If you want to live a healthier lifestyle, look no further than Italy. For the price of a city flat in the UK, you can buy a villa in the Italian countryside and enjoy the fresh air and outdoor lifestyle. Why not grow your own veg or buy it from the local market or farm store? It's easy to eat well and live a healthy lifestyle, away from the temptations of all the processed food found in UK supermarkets and the city fumes and work stress.
The great Italian weather gives you more opportunities to get outside and enjoy your garden. Go for walks, cycle and enjoy relaxing past times like yoga, horse riding or swimming. There are also many sports and leisure options on offer including gyms, football, rugby, basketball, cycling, skiing and water sports. Italians also enjoy dancing as a way to keep fit, and there are schools for all ages. The Italian pace of life is more relaxed, nothing is done with any urgency.
How to buy property in Italy: The process
Did you know that the process of buying a property in Italy only takes six months? This means that you may be able to purchase your dream home sooner than you think — especially if you follow our timeline of how to buy below.
Start by thinking of the date you'd prefer to make the big move. By working back from moving day instead of forwards, you can plan sensibly with a deadline in mind. With a fixed date in mind, you can work backwards to plan your purchasing process following the timeline below.
Six months to go
Start your planning by sitting down and thinking about your reasons for moving, as well as where you want to buy and what type of property you want to buy.
Begin to assemble your team of moving professionals, including an estate agent, solicitor, and a currency specialist. You may also wish to contact a mortgage adviser and financial adviser. These are the people who will ensure things run smoothly.
Evaluate your finance options and set yourself a budget.
Five months to go
Start your search for property for sale in Italy. You should also think about how to structure any deal for your home, so you can act quickly if necessary.
Get your codice fiscal and open an Italian bank account.
Four months to go
Talk your options over with your estate agent while booking a viewing trip.
Sit down with your team and cover all the aspects of your property purchase to ensure everything is in place. Take care to speak to your solicitor and currency specialist to check your deposit and legal structure are ready to go.
Three months to go
Begin organising meetings with specialists that can help you with specific areas of your move, including inheritance laws, property taxes, and removals.
Book in extra viewing trips, if necessary, and make an offer when you discover your dream property in Italy.
Consider signing a proposta di acquisto (purchase proposal), which is a declaration that you want to purchase the property at a certain price. This is a commitment to buy, but the seller isn't obliged to accept.
Once you've made an offer, you will need to arrange a contract with a notaio (notary), who will observe the deal on behalf of the Italian state.
Make arrangements on how you will transfer the funds for purchase. It's advisable to use a forward contract through your currency specialist, which will fix the exchange rate for 12 months. This way, if the rate drops, you'll be locked in and won't need to pay more.
Two months to go
You'll need to sign your preliminary contract — the contratto preliminare — that is also signed by the seller to signify the sale will go ahead. At this stage you will also pay your deposit (caparra).
Yours and the seller's solicitor will work with the notary to verify the paperwork, which can take a few weeks. You can use this period to plan any new decorations and renovation, as well as ensuring you're all set to get utilities connected.
Lastly, you need to attend the notary office alongside the seller to sign the atto pubblico di compravendita (public deed of sale) and the final payment is made. You can then start your brand new life in Italy!
What should you consider before buying property in Italy?
There's a lot to work out when you start thinking about buying in Italy, so it's worth sitting down and working out the smaller details, as well as big picture topics like where you will live and what type of property you should buy.
Things to consider
To kick things off, there are five key questions that are worth asking yourself as they will help you to direct your property search.
Why are you buying?
Putting your thoughts into words can help crystallise what you want out of your move, so think about your motivation for buying in Italy. Is it enjoying better weather? Somewhere to have the family for holidays? A sound rental investment? Perhaps you want to ditch the 9-5 life and open a guest house? Or, maybe you just don't want to regret not having tried moving abroad later in life?
How will your property be used?
Think about what you want and need from your home as it could impact where and what type of property you opt for in Italy. Do you want to be able to pop over on the weekends? If so, you'll want a nearby airport. Would you like somewhere for investment, then holidays and eventually retirement? You'll need somewhere that's easy to maintain and in an area with strong yields. Should you like the idea of staying a while yourself then letting out your property, you will need a region that has appeal for tourists. On the other hand, if you're relocating for a new life, you don't need to be pushed into 'investment' areas ­– try unspoilt gems like Le Marche or Basilicata.
What must your home have?
What are your absolute must-haves? Think about what features or practicalities your new Italian home absolutely needs to meet your needs, as this will immediately help you narrow down your property search — they'll also help your estate agent.
For instance:
How many bedrooms or bathrooms do you need?
Would you rather a local beach or a pool? Or both?
What about the style – traditional or bright and modern?
Do you need outdoor space, like a terrace or garden?
What don't you need or want?
It can be quite liberating to write up what you don't want! Similar to the "must haves", listing the no-noes for any potential property an help you to avoid wasted time in research and viewings. Again, they'll help out any estate agent a whole lot, too.
Think about things like:
Do you not want to deal with the maintenance of a garden?
Are you not interested in being in a busy tourist resort?
Do you want to live somewhere without an expat community nearby?
Can you live somewhere remote with no public transport links?
What's your budget?
You can't plan without knowing how much you can afford. Right from the off, make sure you have a realistic idea of your budget. Doing so will ensure you do not begin searching for a property in Italy, find one you love, then realise you can't actually afford it at a crucial later stage.
Additionally, remember that you won't get the interbank rate you see on the news, but a percentage point above or below that, so you need to make room for adjustments in your budget. You can also usually knock a little off any property price by knowing the market — read our Italy finance guides and Smart's Property Buyer's Guide to Currency for more insight.
Getting your code fiscal and opening a bank account
If you are planning to purchase a property in Italy or want to open an Italian bank account, you will need a codice fiscale. The codice fiscale is a number issued by the Agenzia della Entrate (the Italian Revenue Agency) of the Ministry of Economy and Finance of Italy. You will need to fill in a form and show your passport to complete the application.
You may need an Italian bank account to transfer money for your property purchase, as the notary may insist on a banker's draft from an Italian bank — read our guidance on opening a bank account in Italy to get this underway.
The best places to live in Italy: Where will you buy?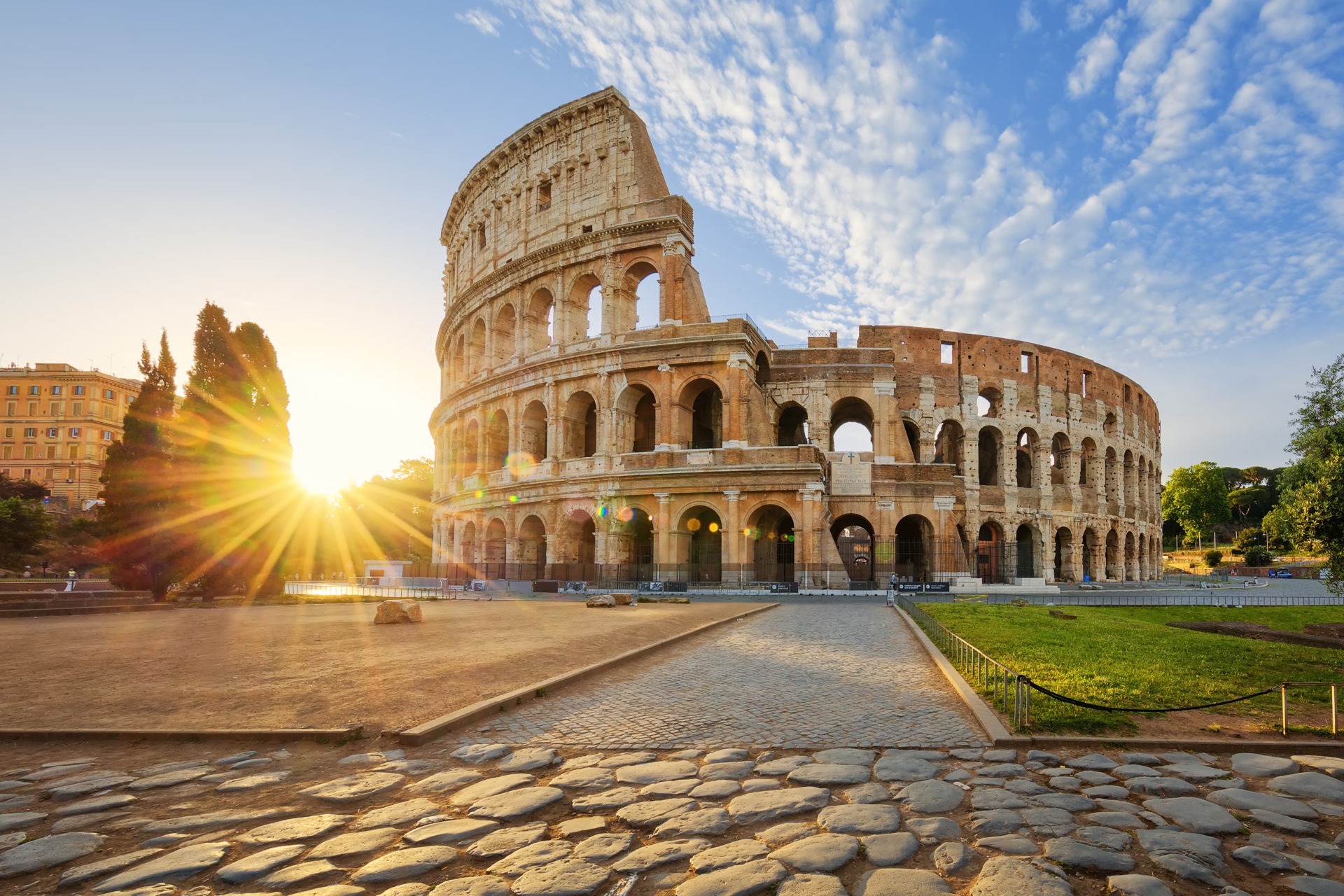 Deciding where is the best place to buy in Italy can be difficult – you're spoilt for choice! Whether you like mountains or rolling hills, a cityscape or a sea view, Italy has a lot to offer home buyers.
The developed North offers more work opportunities, while central regions have the countryside scenery and areas with established expat communities. If sea, sun and a slow pace of life is your desire then head to the sunny South. Some of the most popular areas for expats include Lake Como and Tuscany, with Abruzzo and Puglia also attracting buyers looking to get a bit more house for their money. If the landscape wasn't enough Italy also boasts 53 UNESCO World Heritage Sites, more than any other country and great opportunities for anyone looking to buy a property they can let out.
In order to begin your journey, you need to sit down and work out the attributes you want your new location to offer. Only once you have this clear in your mind, can you begin looking for your dream property for sale in Italy with an area in mind.
Below, we'll take you on a whistle-stop tour of some of the country's regions and cities, as well as some of our favourite places if you're looking for a specific quality.
Best cities to live in Italy
Popular cities like Rome, Venice, and Florence are timeless locations with enduring appeal. Perhaps you've always wanted to live amongst the hustle and bustle of an Italian city, or maybe you want to invest in a property that will bring in rental income when you aren't in town? Either way, there are a number of fantastic city centre options available to you in Italy.
Rome, Lazio
In the capital city, there is history at every turn. Alongside the remains of the Roman Empire, the city centre has Baroque and Renaissance buildings, converted into luxury apartments and penthouses. Some of the most sought-after properties have views over the Spanish Steps, Piazza Navona, the Pantheon or the Trevi Fountain. You can also find elegant 15th century palazzos with hardwood floors, ornate fireplaces and frescos. Other exclusive villas and hotels can be found for sale on the outskirts of the city.
Even though central Rome is always busy with tourists, you can still find a slower pace of life in the side streets, where you can relax outside a café, take a stroll along the banks of the river Tiber and cycle or walk through Rome's most famous park, Villa Borghese. It is in these narrow back streets that you will find quiet apartments above small shops and restaurants.
The central, historic centre is more expensive, but then you are living in the attics of the houses from ancient Rome. After the Empire fell, silt from frequent floods from the Tiber led the street level to gradually rise up, engulfing the lower floors of houses. The residents simply built on top, so the streets and houses are just the same as 2,000 years ago, but a couple of storeys higher up.
You'll pay around €5,800 per m² for an apartment in the Centro Storico, but some areas are more affordable than others. One affordable area to watch is the trendy Quartiere Trieste, a favourite of students and yuppies, where prices are closer to €4,800 per m². In the suburbs, you can pay under €2,000 per m².
Milan, Lombardy
Milan is considered by many to be the economic and financial capital of Italy. It is also the city of fashion and design. Together, these make it one of the country's economic powerhouses, and it has a thriving jobs market and start-up scene focused around the Porta Garibaldi. With quality healthcare and good international schools too, it's an excellent city to move the family to, and the proximity to central Europe (and major airport and three key train stations) makes travelling around and popping back home easy.
Milan has been nicknamed the 'new Rome' (and the 'new Barcelona') for its booming property market, with prices growing year by year, so this could be a fantastic investment opportunity for property buyers. This buoyant market translates into a well-positioned apartment in a historic building starting at around €500,000.
Florence, Tuscany
Rich in art, fine architecture and culture, Florence is the birthplace of the Renaissance. It's the city whose wealthy benefactors not only built beautiful homes, but encouraged local artisans like Leonardo and Michelangelo to become the world's greatest artists to decorate them. They created one of the most awe-inspiring cities in the world. Florence's architectural treasures include "Il Duomo", the Uffizi Gallery, The Ponte Vecchio bridge, Palazzo Vecchio and the Pitti Palace.
The Florentines are very aware of their architectural past and have preserved original building techniques and use traditional building materials. They understand the importance of protecting and preserving the cultural heritage of the city particularly in the historic centre, which is a UNESCO World Heritage site.
Apartments match the city's grand feel. You'll find prestigious properties in 16th century buildings possessing frescoes, hard wood and terracotta floors and vaulted or wooden beamed buildings. A two-bedroom apartment near Florence's historic centre can cost from €340,000 but can generate good returns from holiday rentals.
Expats with families tend to head out towards Arcetri, Piazza Calda or Bagno a Ripoli for proximity to the International School of Florence (and a bit more greenery). Here, homes can still be pricier, at around €425,000 for an 80m² property.
Lucca, Tuscany
Lucca's charming old town has preserved its medieval appearance and is surrounded by thick stone walls with six gateways. The massive walls are topped with tree-lined pathways and are popular for strolling and cycling. At Lucca's heart is the circular Piazza Anfiteatro, built on the ruins of the ancient Roman amphitheatre, by architect Lorenzo Nottolini. As Italian cities go, Lucca is relatively "untouristy", particularly compared to larger neighbours.
The architecture of this lovely Italian city includes towers, bell towers and monumental Renaissance palaces (Palazzo). The town also boasts a 164ft clock tower and statues dating back to the 1800s. Lucca is very easy to reach by car as well as train from both Pisa and Florence. Being flat it is an easy city to walk around.
Lucca hosts the Lucca Summer Festival each year which attracts top music artists. In recent years Lucca and the surrounding villages have become more and more popular with British house buyers. The area combines good holiday rental prospects with very reasonable property prices. It is also well located to reach Pisa airport and to make trips to Florence.
The historic centre is naturally the most expensive, with 80m² properties costing a median of €243,000. A one-bedroom will cost you from about €200,000 and a two-bedroom stylish apartment in an old building can cost from €380,000. For less than a €1 million you can also find properties within a palazzo with beautiful frescoes. Alternatively, a €200,000 budget will get you a three-bedroom house in one of the surrounding villages.
Venice, Veneto
Venice is a spot like no other Italy cities. To live here, you'll need to give up your car in most areas. It's a magic labyrinth of busy canals, bridges, palaces, back streets and hidden corners where people chat with their neighbours. Life in the historic centre means a life without modern transport and no traffic fumes. People walk everywhere and interact with everyone they meet.
Fortunately, as Venice gets more than its fair share of tourists, many people speak English. The best times of day to enjoy the views and restaurants, without the day visitors, are early morning and evening. That's when you'll be glad you have your own place here.
With its romantic canals and alleyways, Venice is a highly sought-after location for luxury apartments, particularly those that are in one of the prestigious Venetian Gothic palaces which line the Grand Canal. Prices have been bumping up and down since 2008 but agents are saying they have bottomed out. Recent figures have suggested they may be correct, with a slow rise in prices in the last few years. Clearly, a property here will have massive rental appeal, but do beware restrictions that may come in on AirBnb and the like. Local residents and hoteliers have been protesting against the growth in unofficial short-term rentals.
Popular areas include Castello, which is close to the Basilica of S. Giovanni e Paolo, and also San Polo, Santa Croce and Dorsoduro by the Accademia and Guggenheim museums. Outside Venice, along Riviera del Brentare, are luxury estates and Palladian villas. Prices are around €9,000 per square metre for prime areas, €6,000 to €7,000 for slightly off-centre areas such as Cannaregio.
Less touristic than San Marco, the most popular areas to live are Cannaregio and the Arsenale. Alternatively, the island of Giudecca, which allows cars, is about 15 minutes away by vaporetto. An 80m² property in Cannaregio goes for €385,000, while one in Giudecca goes for €325,000.
Verona, Veneto
Verona, made famous for its beautiful in Shakespeare's Romeo and Juliet, is another popular choice among Italians and expats alike. You can spend plenty of weekends just exploring, visiting the castle, the many historic churches and the Roman ruins. Unsurprisingly, the centre is a UNESCO World Heritage site. Unusually among Italian cities, it's ideally placed for day trips all around the country — or at least the North. The central location means you can easily pop to Venice, Treviso, Milan, Bergamo, Pisa, Rome and more. Plus, Lake Garda is just a 40-minute drive away.
Verona also has good rail links across Italy and to other European cities such as Innsbruck, Zurich, Munich, Paris and Vienna. The north-south rail line from the Brenner Pass to Rome intersects with the east-west line between Milan and Venice. When an apartment in the historic centre comes on sale, it is often pricey, with some costing over €750,000.
Turin, Piedmont
The city of Turin was the first capital the Kingdom of Italy from 1861 to 1865. It is still one of the most important Italian cities for business and culture. It offers a wealth of monuments and a rich artistic and cultural lifestyle. You'll find architecture spanning Renaissance, baroque, neo-classical and art nouveau styles. The Residence of the Royal Houses of Savoy are inscribed on the World Heritage List. Some of Italy's best universities and colleges can be found in Turin, such as the University of Turin, founded in the 15th century, and the Turin Polytechnic.
The city is also well known for being the headquarters of FIAT, Lancia and Alfa Romeo, the football teams Juventus F.C. and Torino F.C. Plus, it hosted the 2006 Winter Olympics. With the Alps lying to the north and west of the city it's a great location for those who love skiing.
Expats with children that want to continue their education in English often look for property in the hills outside the city and nearer to Chieri where the International School of Turin is located. Property is cheaper there, at around €190,000 for 80m². Apartments in the prestigious central areas of Turin, on the other hand, can cost over €300,000.
The regions of Italy
Northern Italy
Liguria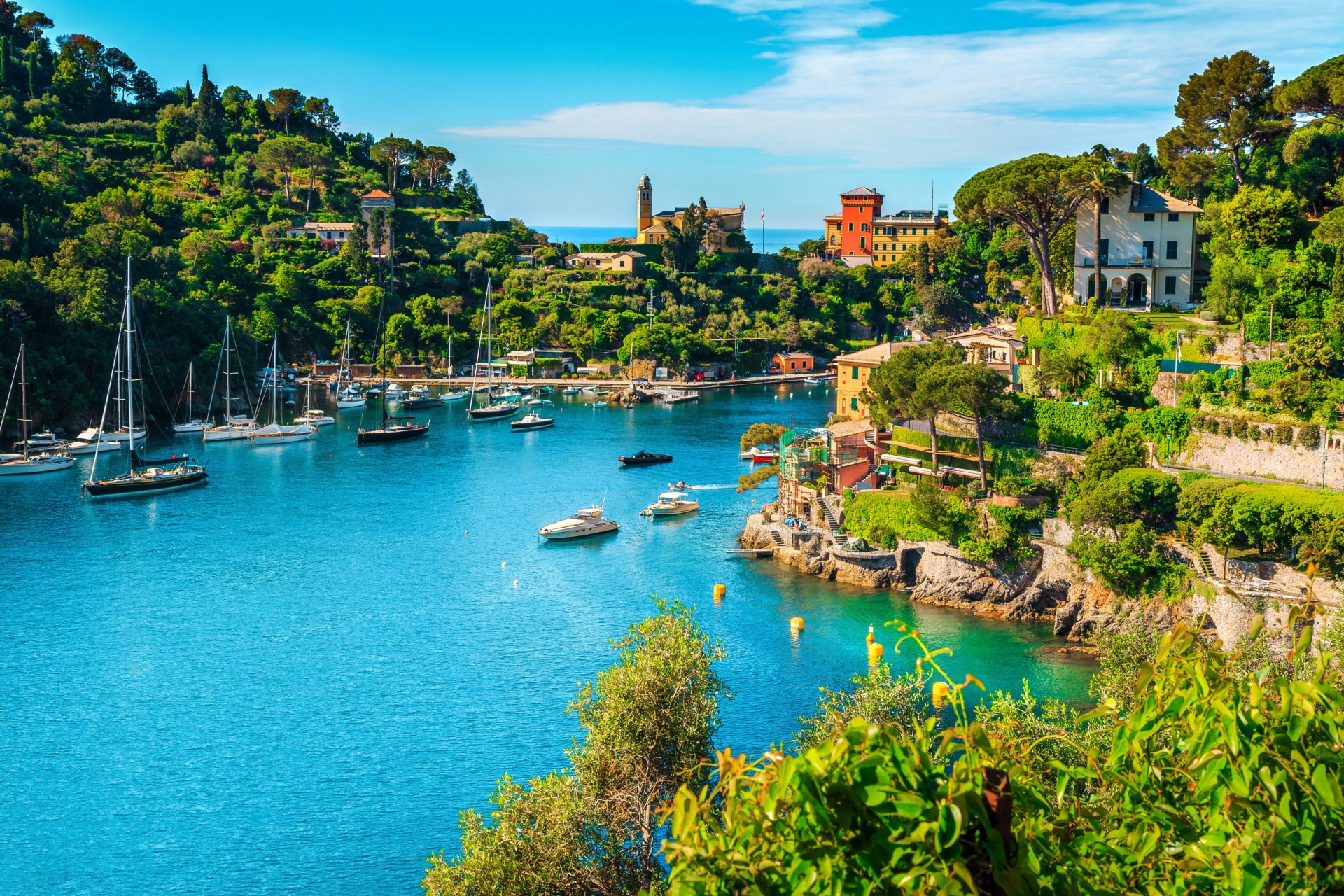 If you're struggling to choose between the beach and the mountains, Liguria might just be the region for you – plus it's known for its wonderful climate, and even more wonderful cuisine. The Ligurian Rivierais incredibly popular with tourists, and because of this, the whole region is geared up to cater to the summer influx. Expect fantastic food and music festivals in most of the region's towns. Properties in coastal towns are priced highly, but the valleys behind present far better value.
Approaching Liguria from the sea the villages look like beautiful film sets. It's easy to see why it is one of the most popular holiday destinations for the rich and famous, particularly Portofino. Who wouldn't love to sail a yacht along the coast, stopping off at pretty villages with pastel-coloured houses of pink, orange and blue, clinging to the craggy cliffs above pretty bays with fishing boats bobbing around on the clear waters. If you don't have a yacht you can enjoy the same views from a ferry or pleasure boat.
Landscape
Liguria has a rocky coastline with small hidden coves, beaches and pretty seaside villages perched on the cliffs above tiny ports. Five of these villages — Corniglia, Manarola, Monterosso al Mare, Riomaggiore and Vernazza — have become very popular with tourists, and known collectively as the Cinque Terre. But, the whole Ligurian coastline has so much to offer visitors and homeowners alike. Stretching 300 kilometres from Ventimiglia to Ameglia the Ligurian coast also boasts the Gulf of Poets, the Gulf of Tigullio, Genoa, the Paradise Gulf, the Riviera delle Palme and the Riviera dei Fiori. The coastal areas are sheltered by the mountains and you will see terraces supported by dry stone walls covered in vineyards and olive groves, and extensive woods with centuries old trees.
Highlights
Across the Liguria region you can enjoy nature, mountains, culture and events in quaint little villages and large port towns. The Ligurian coast between Cinque Terre and Portovenere along with the islands of Palmaria, Tino and Tinetto, offer great scenic and cultural value and have been recognised as a World Heritage Site by UNESCO. Also included is "Strade Nuove" in Genoa's historic centre. The Palazzi dei Rolli (Palaces) date from the late 16th and early 17th centuries, when the Republic of Genoa was at the height of its financial and seafaring power.
For those who enjoy walking in the great outdoors there are coastal paths and inland mountain trails, valleys, streams and lakes to explore. Additionally, Liguria offers many events, festivals and fairs. The most famous, which is televised across Italy, is the San Remo Music Festival, which attracts famous Italian singers and new talent.
Genoa has one of the most impressive marine life centres in Europe. The Aquarium was designed by famous Italian architect Renzo Piano and is amazing inside and out. The city also hosts the world-famous International Boat Show, which gathers important exhibitors from across the world.
The sea itself is a big attraction, particularly for its beautiful marine life. There are whale-watching excursions, diving trips and snorkelling available with a guide. The Ligurian Sea attracts several specimens of sperm whales and dolphins, in an area known as the "Sanctuary of Cetaceans".
Food
The star of Ligurian cuisine is pesto alla Genovese, that delicious pasta sauce made with basil, pine nuts, garlic, parmesan, pecorino and extra-virgin olive oil. Popular along the coast are seafood dishes including fish soups and stuffed and fried sardines. Stuffed veal, foccacia and Easter Pie are other dishes not to be missed. If you buy one of the well-priced country properties, you may even be able to enjoy olive oil and wine produced from your own land.
Property in Liguria
Much of Liguria has avoided modern development and there are numerous small towns and villages that have kept their Italian charm, despite the number of visitors. Traditions in both style of property and lifestyle are maintained and the atmosphere is very relaxed, making Liguria a lovely place to retire. The region has a mild climate, with summer temperatures reaching a comfortable 27° and midwinter highs of around 12°.
The region has a wide range of property on offer including luxury villas, farmhouses, village houses and apartments. For under €100,000 you can find inland apartments, small houses, rural properties and houses needing renovation. As always, the nearer you get to the coast the higher the prices. If you plan on renting out the property you will also find that a sea view will result in a greater rental income and in the top resorts there will be no shortage of tourists wanting to book.
Properties right on the seafront don't come up for sale very often, especially ones to renovate, so when they do, they are snapped up quickly, particularly in the Cinque Terre and Portofino. For more affordable coastal properties try along the coast between Imperia and Genoa. The Imperia province has the most properties available to buy and there are even some 20 minutes from the coast for under €60,000.
For year-round living it may be desirable to live within easy driving distance of one of the larger towns, such as San Remo, Imperia, Albenga, Savona, Genoa or La Spezia for more facilities such as shops, hospitals, schools etc.
Imperia property: Sea view apartments from €150,000, village houses inland under €100,000
Savona property: Sea view apartments from €200,000 and three-bedroom villas from €750,000
Genoa property: Period city apartment with ceiling fresco €250,000, two-bedroom apartment in Portofino with sea view €1,500,000.
Lombardy
When you've seen pictures of Italy's most impressive lakes, chances are that you're looking at Lombardy, where you'll find a series of incredible bodies of water, set against mountain backdrops: Lake Como, Lake Garda, and Lake Maggiore, to name but a few.
If that all sounds a little too peaceful, Milan is nearby, as are the ski slopes of Bormio. Milan presents a great investment option if you may wish to rent out your home, due to the high tourist and business traveller footfall. Milan, along with the whole region of Lombardy, marries old and new together, with industry, technology and innovation sitting harmoniously beside history and art.
The whole region is well organised, with excellent transport links. Motorways, high-speed trains and air routes connect Lombardy to all the major cities around the world, which is why businesses of all kind flourish here. People work hard, but with so much nature, history, art and culture on their doorstep they also have many opportunities to enjoy their surroundings in their free time.
City workers can easily escape to the tranquillity of the famous Lakes of Como, Garda, Maggiore and Iseo. The stunning lake views have drawn house buyers and tourists to Lombardy for many years, as well as the numerous outdoor activities on offer. Although property prices on the water's edge are high, it's still possible to buy apartments, old village houses and stone buildings in the hills at more affordable prices. Often you can get some amazing panoramic views from the homes further uphill.
By looking outside of the main cities and tourist towns you will find much lower property prices. Many people commute into Milan from towns such as Lodi and Pavia, for example. In Lombardy's southern provinces, you can find well priced properties in the small medieval towns, and in the far north there are pretty chalets in the mountains. But, if you have the money, a city apartment or a villa by the lake can be a good investment. Both areas are very popular with tourists and can earn great rental returns. For a one-bedroom lakeside or city apartment you can charge £100 per night.
What the provinces of Lombardy have to offer
Lombardy is divided into the provinces of Bergamo, Brescia, Como, Cremona, Lecco, Lodi, Mantua, Milan (regional capital), Monza and Brianza, Pavia, Sondrio and Varese.
Bergamo is the perfect location for lovers of art, culture and sport, with lots to keep you and your visitors busy. The Accademia Carrara is one of the most important art galleries in Italy and you can enjoy performances at Teatro Donizetti. There are numerous ski slopes to the north and at Lake Iseo there are watersports and boat trips to lake side villages. Wildlife enthusiasts will love the woods and reed beds around Lake Endine and there are many trails for cycling and trekking along the Seriana valley, with the whole province having some 124 miles of bike paths.
Brescia is the largest province in Lombardy, and includes the beautiful lakes Garda, Iseo and Idro. The varied landscape includes green hills, small villages, historic town centres, ski slopes and the remains of ancient Camuni settlements. Brescia is considered the industrial capital of Italy, producing machine tools, firearms, mechanical and automotive engineering. You can expect to pay from €150,000 for an apartment near Lake Como. Traditional houses in the hills with a panoramic view of the lake and village houses start at about €190,000.
Como has mountains, hills, lakes and valleys with varied building styles ranging from old Medieval village houses to elegant 18th century villas. All the lakeside towns are popular throughout the year. Whether you explore by car, bike or boat you are guaranteed splendid views of unspoilt nature. Among the most famous places are Bellagio, with its preserved historic centre surrounded by ancient city walls, and Brunate, reached via the old funicular railway from Como. You can still find village houses in the hills for under €100,000.
Lecco lies on the eastern shores of Lake Como. It boasts a selection of centuries-old villas and parks in front of a mountainous backdrop. In Varenna, you will find stony and sandy beaches, as well as small harbours offering boat excursions. Or you can admire the view looking down from the castle of Vezio. There are properties dotted around the landscape with varying architectural styles.
Milan province is shaped by rivers and canals. They link farms and villages and ancient noble villas. The territory contains six regional natural parks: Parco Adda Nord, Parco Agricolo Sud Milano, Parco delle Groane, Parco Nord Milano, Parco della Valle del Lambro and the Parco Lombardo della Valle del Ticino. Half of Milan is agricultural and a flood plain, and most of it is protected by reserves. The province has many castles, villas, abbeys, palaces and cathedrals to visit. The city has a very good reputation for healthcare and schooling and is popular with many British buyers. In Milan city you will find stylish apartments, in convenient locations at typical city prices.
Other provinces of interest to property buyers include Pavia, Sondrio and Varese. There are many types of property available to suit every taste. For countryside homes at great prices head south from Milan to Pavia. For a home near the ski slopes look in Sondrio and for apartments and houses near Lake Maggiore take a look at Varese.
Veneto
Veneto isn't just home to Venice, it's also home to a number of other spectacular locations that make the region an attractive choice. Located in the north, Cortina d'Ampezzo is one of Italy's premier ski resorts, to the west of the region you'll find Lake Garda, and to the south west are the medieval towns of Verona, Vicenza and Padova. Venice is a good spot for investment if you are able to front the cost and wish to let out your property, due to the high number of tourists that flock to the city throughout the year.
Where does Veneto cover?
Veneto is in the north east of Italy and covers an area from the Adriatic Sea right up to the Dolomite mountains. The provinces of the region are Venice, Belluno, Padua, Rovigo, Treviso, Verona and Vicenza. The Venetian lagoon is home to the world-famous city of Venice as well as smaller islands including Murano. Along the coast there are also stretches of sandy beach with seaside resorts such as Jesolo, Bibione, Cavallino and Caorle.
Going inland, the countryside is home to charming stone farmhouses, towers, villas, castles and pretty villages. This natural setting has a variety of scenery and many artistic and traditional treasures to discover, as well as a rich cultural heritage. Business is thriving across Veneto, one of the richest regions in Italy, yet it remains unspoilt, with beautiful countryside and well-preserved historic town centres.
Venetian food and wine
If you choose to live in Venice, you'll need to get up early to beat the tourists to the fish market and do your shopping on foot, but there is so much local fresh produce to enjoy. Once you learn all the back alleyways, you'll be able to hunt out the bacaro (small bars) where the locals go for cicchetti (nibbles) served with your aperitif. This may include polpette (meatballs), baccalà mantecato (cod) and olives. Probably the most famous Veneto cheese is Grana Padano, but there are many other artisan cheeses to try, made from the milk of cows that graze in the lush mountain pastures.
Prosecco is the most famous Veneto wine and is the top selling sparkling wine in the world by volume. Yes, it even beats French Champagne! Produced throughout the region, authentic Prosecco is labelled with a DOC or DOCG designation to indicate authenticity. Prosecco Superiore DOCG can only be made in the Treviso province of Veneto, on the hills between the towns of Conegliano and Valdobbiadene — it's considered the absolute best. Veneto has many other quality wines that can be tasted at restaurants and at vineyards, like the full-bodied Amarone and crisp dry white Soave.
Where can you buy a home in Veneto?
Veneto's divided up any number of ways: provinces, towns, municipalities, and more. But it's easier to think of it by landscape: the mountains, the hills, the lakes, the coasts and then the urban centres. Here are the best areas to look at to buy a home in the Veneto.
Mountains
The soaring peaks of the Dolomite mountain range are part of the Belluno province, an area which offers superb scenery and winter sports opportunities. The region has consistently been voted one of the top places to live in Italy for quality of life, scoring particularly well for low unemployment, wealth, and life expectancy.
The Dolomites are on the UNESCO World Heritage List due to their remarkable shape, with stunning peaks and pinnacles that can be seen for miles around. There are 32 ski resorts in the Veneto region. The most famous is Cortina d'Ampezzo, but Arabba, Civetta, San Vito di Cadore and Marmolada are also highly rated. The scenery is remarkable all year round and nature lovers can enjoy trekking in the National Park of the Dolomites and the Park of Lessinia. The Belluno province is also dotted with many castles and villages just waiting to be explored. For outdoor enthusiasts, you'd be hard-pressed to find a better place to buy a home in the Veneto.
Hills
The hills of Veneto are everything you imagine of rural Italy — unspoilt countryside with vineyards and olive groves. Medieval towns, hamlets and farmhouses, which have stood for hundreds of years, enjoy breath-taking views of the hills and changing seasons. Among the most beautiful are the Euganean Hills which offer a superb place to relax, with the luxury of the thermal waters of the local spas. The area is ideally located, being only 45 minutes' drive from Venice and airports, and comprises of small hill peaks pointing out of the surrounding plains. Village life is thriving here, offering new residents a busy calendar of festivals and markets.
Lakes
Not far from Verona lies Lake Garda, Italy's largest lake. The area is dotted with hamlets, medieval castles and historical palaces. Peschiera del Garda, Lazise, Bardolino, Garda, Torri del Benaco, Brenzone and Malcesine are all located along the coast with beautiful scenery that includes vineyards, olive orchards and the crystal-blue waters of the lake. Close to Garda is an adventure park called Gardaland, which is very popular with families. Three other lakes in the region worth visiting for their natural beauty are Lake Fimon, Lake Prealpine, and the Lakes of Cadore and Agordino.
Coast
The Venetian Riviera includes lots of beautiful holiday resorts located on the Adriatic Sea. There are exclusive locations and also quieter areas. For the very active, the coast between Bibione and Cavallino offers long stretches of sand where you can enjoy volleyball, surfing, sailing and waterskiing. There are also plenty of bars, clubs and restaurants for fun nights out. This is a great place to buy a home if you're looking for an active lifestyle that has a holiday feel year-round!
Cities
Italy has some of the world's most beautiful cities, and many are located in Veneto! Venice and Verona are the obvious locations, but there are plenty of other urban centres that can offer the same magical Venetian experience.
Padua
Easily reached from the Euganean Hills is the picturesque city of Padua. It has a network of arcaded streets opening into large piazzas, and has a wealth of medieval, renaissance and modern architecture. The city centre is still surrounded by an impressive 11 km-long (6.8 mi) city wall and bridges cross the various branches of the Bacchiglione, which once surrounded the ancient walls like a moat. Padua is most famous for its university, founded in 1222. It has a long list of notable lecturers including Galileo Galilei, and hosts the oldest anatomy theatre, built in 1594.
The university is also home to the oldest botanical garden (1545) in the world. The Orto Botanico (Botanical Garden) of Padua is on the UNESCO World Heritage List as it still preserves its original layout of a circular central area, symbolizing the world, surrounded by a ring of water. It also continues to serve its original purpose as a centre for scientific research. Other beautiful walled towns in the area include Citadella, Monselice, Este and Montagnana.
Vicenza
The city of Vicenza and the Palladian Villas of the Veneto are listed by UNESCO World Heritage, due largely to the great architectural work of Andrea Palladio (1508–80). Based on his study of classical Roman architecture the city was given a unique appearance. There are 23 of Palladio's buildings in Vincenza, including the stunning Basilica Palladiana, as well as 24 villas scattered throughout the Veneto region. His work inspired a distinct architectural style known as Palladian, which spread to England, other European countries, and North America.
Vicenza is a cosmopolitan city, with a rich history and culture, and many museums, art galleries, piazzas, churches and elegant Renaissance palazzi. It is also one of Italy's wealthiest cities, with big businesses involved in textile and steel industries, production of gold and jewellery and the engineering and computer components industries.
Treviso
Located about 40 minutes from Venice, Treviso has some lovely city canals to explore with connecting little bridges. The water flows right up to the houses, many of which have small docking platforms or terraces that open out onto the water. Described by poets as a città cortese (courteous city), its calm and peaceful atmosphere was a popular getaway for 18th century Venetian aristocrats.
Today, the historic old town is still separated from the modern part and much of the original city walls and gates remain in good condition. Treviso Cathedral is undoubtedly the most impressive structure in the city and is crowned with five huge green domes. The Piazza dei Signori is the main square where concerts and cultural events are held.
The city is home to the headquarters of clothing retailers Benetton, Sisley, Stefanel, Geox, Diadora and Lotto Sport Italia, as well as appliance maker De'Longhi, and bicycle maker Pinarello. It's an excellent spot to buy a home in the Veneto if you're looking for work.
Treviso is well known as the original production area of Prosecco wine and some historians believe it is the birthplace of the Italian dessert tiramisù. The magnificent landscape north of the city is perfect for wine routes offering excellent wine tastings and beautiful scenery. There is also a very busy central fish market. Cycling is popular in the area and Treviso is home to notable volleyball, rugby and basketball teams.
Property prices in Veneto
Veneto's prestige and high standard of living makes it a popular region with foreigners, and it does attract some very wealthy house buyers. But if you look outside the main tourist areas — even just a short way away, the dream to buy a home in Veneto is much more affordable.
Prices can vary a lot in Venice. You will obviously pay a premium for a canal view and outside space and a terrace looking across the red roof tops at sunset is another beautiful sight worth paying extra for. The average price of a two-bedroom apartment is between €300,000 and €500,000, but prices are considerably more on the Grand Canal. Many buyers prefer apartments on the higher floors, due to fear of flooding, but there are some lovely ground floor apartments for sale at reasonable prices that claim to have no such problems.
Outside of Venice, apartment prices can be around 30-50% cheaper but you can still find stunning architecture and lovely roof top and waterway views. These towns offer retirees all the Italian charm, art and history along with the convenience of shops, doctors and restaurants on their doorstep. If you are looking for a home that has good potential as a holiday rental, a well-presented property in any of Veneto's major cities should do well.
Houses in countryside locations are also becoming popular. When looking for a country house in the Veneto, do consider its proximity to good road and rail connections. If you want to let out your home, look for nearby attractions such as pretty villages, wine routes, hiking and other outdoor sports activities. Detached farmhouses in the Euganean Hills that need renovation are generally priced between €100,000 and €200,000, depending on the size and location. A countryside house that is finished and ready to move in costs between €150,000 and €400,000.
Getting to the Veneto
If you buy a home in the Veneto, having a quick trip back to the UK will be easy. There are international airports at Venice, Treviso and Verona. You will find flights from all London airports, plus Liverpoool, Bristol, Manchester, Coventry, Nottingham, Leeds, Dublin and Shannon. British Airways flies to Venice Marco Polo Airport and Verona Airport, EasyJet to Venice Marco Polo Airport, and Ryanair to Treviso Airport. Venice Marco Polo is the closest airport to central Venice, while Treviso is 70 minutes by bus from Piazzale Roma (the main Venice road terminus).
Trentino-Alto Adige and Friuli-Venezia Giulia
If you thought it wasn't possible to combine ski resorts with beaches, you're wrong! Trentino-Alto Adige, on the border with Austria and Switzerland, is home to both. Friuli-Venezia Giulia boasts 18 ski resorts, which means plenty of incredibly scenic walking trails when the snow melts. Due to its proximity to its northern neighbours, the region is particularly popular with Germans, Austrians, Croatians, and Russians. Popular spots include Lignano Sabbiadoro, Grado, Selva di Val Gardena, and Madonna di Campiglio.
The region offers pretty alpine villages, great skiing, stunning scenery and the perfect blend of Italian and Austrian culture and cuisine. If you venture to the very north of the region you will also hear German being spoken and the Alpine landscape is just magical in the snow. It's easy to see why Trentino is one of Italy's top tourist destinations, with over five million tourists a year.
Many people are attracted to the dramatic scenery of the Dolomites, which is recognised by UNESCO World Heritage, but also to Lake Garda and the rivers, streams and forests. If you love mountains and being surrounded by nature this is the place to be. The region is popular for all kinds of outdoor sports and activities including skiing, snowboarding, hiking, fishing and cycling. The countryside is also home to dairy farms, apple orchards, castles, vineyards, olive groves and some beautiful towns and villages, such as Badia, Bolzano, Glorenza, Ossana, Colfosco and Canazai.
Quality of life
Life here is about the simple pleasures of family and friends gathering round a table to enjoy hot food and wine and exploring the natural surroundings. The Alpine provinces have always been considered to have a good standard of living.
The capital, Trento, is sometimes referred to as the "Painted City" due to the exquisite frescoes adorning the front of the city buildings. Life in Trento centres around Castello del Buonconsiglio, the Cathedral of Saint Vigilius, and the Piazza Duomo, with many social and cultural events taking place at cafes, bars and the University. The town has good transport links, hospitals, schools and job opportunities, making it a wealthy, desirable and expensive area to live.
Trentino's top ski areas cover hundreds of kilometres of pistes, with the magnificent Dolomites as a backdrop. Some of the most popular ski resorts include Latema, Madonna di Campiglio, Belvedere, Ponte di Legno and Carezza. Trentino also hosts top sports events, so even if you don't want to take part yourself, you can still enjoy the atmosphere. Some of the winter events the area has hosted include the Alpine Skiing Men's Slalom, the Nordic Combined World Cup, and the Tour de Ski Cross Country World Cup.
Buying property in Trentino
Whether buying an apartment or house, wood is a major feature inside Trentino homes. A good accessible location is important, with top ski resorts asking the highest prices. A one-bedroom apartment in a traditional South Tyrolean style, close to ski lifts, costs around €340,000. If you want a stone and wood cabin of your own, you may need to spend over €500,000.
How to get to Trentino
British Airways, Ryanair and Alitalia fly from London to Verona. From Verona there are coaches and trains to Trento and other towns. Or, you can hire a car from the airport and drive yourself. The car journey to Trento takes about an hour.
Emilia Romagna
Although popular with Italian tourists for quite some time, the delights of Emilia Romagna are only just beginning to be discovered by international tourists and those looking to buy property in an up-and-coming region. Properties found along the region's Adriatic coastline are understandably a little pricey, especially in the areas surrounding Rimini, arguably the most famous beach in all of Italy. Other beachside locations include Punta Marina, Porto Corsini, Milano Marittima, and Marina Romea. Away from the coast, there is a range of charming traditional Italian towns, which are responsible for enticing buyers away from Tuscany with their more affordable prices.
Piedmont and Val d'Aosta
Keen skiers will likely be familiar with the delights found in the valleys of Piedmont and Val D'Aosta, where resorts include Bardonnecchia, Sestriere, and Breuil-Cervinia. The city of Turin is a lovely spot, famous for its historic sites and its superb programme of festivals, concerts and museums. Lake Maggiore sits on the border with Lombardy, and its western banks are strewn with pretty towns including Verbania, Stresa, and Arona. The Barromean Islands in the centre of the lake are also worth a visit.
Central Italy
Lazio
Lazio sits halfway down the western side of the Italian peninsula. The region has beautiful countryside, dazzling lakes and rolling hills. It also has some of central Italy's most affordable rural and village houses within commuting distance of Rome. You can happily combine a relaxing country life with time in Italy's vibrant capital city. Lazio is often overlooked by foreign buyers in favour of the more famous neighbouring regions of Tuscany and Umbria, yet it has so much to offer, from hilltop villages to sea and lakeside villas. Lazio was once home to the Romans and the Etruscan civilization, so if you love history Lazio is a great region to explore and make your home.
The city
Rome is the political, spiritual, and cultural heart of Italy. It was the centre of the Roman Empire and still boasts many ancient architectural landmarks, as well as elegant baroque and renaissance buildings. In Rome there is history around every corner. It's a city that visitors keep coming back to, making it a good investment for property buyers looking for a rental income — you could charge around £120 a night for a one-bedroom apartment.
As a tourist hotspot, as well as a major employment hub, Rome has some of Italy's most expensive homes. You can find two-bedroom apartments from €290,000 but expect to pay over €590,000 in central Rome. Desirable areas include Centro Storico and Trastevere.
The country
Lazio's loveliest country areas include La Tuscia in the north of the region, bordering with Tuscany and Umbria, the Sabine Hills northeast of Rome, the Albano Hills to the southeast, and the wild open spaces of Ciociaria in the far south.
La Tuscia is a place of enchanting medieval towns, rolling hills and Etruscan remains. A popular area is around the clean waters of Lake Bolsena, Italy's fifth largest lake. You can still find village houses in the Viterbo province for under €100,000.
Lake Baracciano is within a twenty-mile commuting distance of Rome and has lovely lakeside homes. Due to its proximity to the capital, property prices are higher than Lake Bolsena, but the area is a beautiful haven just 30 minutes train ride and has some superb properties.
Looking to the east of the city, you can find a home you can rent out to tourists in the countryside around Tivoli, as this famous spa town is home to two villas on the UNESCO world heritage list. Villa D'Este, with its splendid fountains, gardens and magnificent renaissance palace, and Villa Adriana, the ancient residence of Emperor Hadrian.
Thanks to the E45 motorway, you can easily visit Tivoli and Rome from the province of Frosinone, which has some of Lazio's cheapest property prices. A few British people have already bought in Veroli, which has charming properties for sale and palazzos with beautiful frescoed ceilings. The Frosinone area typically has a good selection of village homes and apartments at good prices. Lake Albano and the Albano Hills are also worth looking at, where you'll find many attractive little towns.
The seaside
If you want a seaside property near Rome, Cerveteria is a short drive from Fiumicino airport, Rome and three golf courses, making it perfect for a weekend getaway. Lazio offers some good seaside towns, such as Gaeta, Sabaudia, San Felice Circeo, Ostia, Sperlonga and the Islands of Ponza and Ventotene. The Province of Latina in particular boasts some lovely beaches lapped by the Tyrrhennian Sea, along with old villages and the National Park of Circeo. In Gaeta a two-bedroom waterfront apartment can cost less than €300,000 and further into the Medieval town they start at around €150,000. Other properties in the Latina province include country houses and luxury villas.
The mountains
Those who prefer the mountains can choose from nine ski resorts such as Terminillo, Leonessa and Campo Staffi, or enjoy trekking, mountain biking and climbing among the region's peaks. Lazio's spas are also a prime attraction for those seeking health and beauty treatments and relaxation; Fiuggi, Tivoli, and Viterbo, to mention just a few, combine ancient charm with well-equipped facilities.
Getting there
Rome has two airports that, as you would expect from a capital city, receive flights from all over the world. Ryanair flies from London Stansted, Manchester, Edinburgh, Glasgow Prestwick, East Midlands to Rome Ciampino and also London Stansted, Manchester and Edinburgh to Rome Fiumicino. Easyjet flies from Bristol, London Gatwick and London Luton to Rome Fiumicino. British Airways fly from Heathrow and Gatwick to Rome Fiumicino Airport (FCO).
The airports are fairly close to the city so you can hire a car or take a taxi from Fiumicino airport and be in the centre of Rome within half an hour. There is also a half-hourly train service from the airport to Rome's Termini station or you can catch a bus from the airport to Rome's Central Terminal, which takes about 50 minutes. The Central Terminal is also where all the trains come into the city and prices are reasonable. You could live in or near the very affordable town of Frosinone and get the train into Rome for as little as €5, with the journey taking little over an hour.
Tuscany
It is little surprise Tuscany remains the most sought-after region in Italy with foreigners. The region is known for its tree-covered rolling hillsides and vineyards, and the grandeur of its historic towns and cities that include, Florence, Pisa, Siena, Lucca, San Gimignano, and Montepulciano.
Tuscany is admired as a place of culture, art, and sophisticated rural life, attracting both tourists and house buyers. The British have been buying property here for many years and prices have soared since those early days, so you'll find a thriving expat scene at high values in popular areas. However, you can get some real bargains in some of the less fancy areas, like the Lunigiana or Maremma.
The provinces of Tuscany are Florence (regional capital), Arezzo, Grosseto, Livorno, Lucca, Massa Carrara, Pisa, Pistoia, Prato and Siena.
The landscape
Tuscany is located in central Italy and stretches from the Apennines to the Tyrrhenian Sea where the coastline alternates between long sandy beaches, rocky cliffs and steep headlands. Located between the provinces of Florence and Siena, the Chianti Valley has always been considered the heart of old Tuscany, well known around the world for its famous wines.
Within the triangle of Siena, San Gimignano and the Chianti hills you find the most popular area for foreign buyers, with its rolling hills and vineyards still looking like the renaissance paintings that it once inspired. Property prices and renovation costs can be high in this area, but potential rental income is also high.
Strict planning laws restrict new building and ensure that any restoration work maintains traditional style and character. Although this can be frustrating for adventurous renovators, it does mean that when you buy an already restored home, it will have a good finish and that the beauty of Tuscany won't be spoilt by ugly buildings.
The coastline alternates between long sandy beaches, rocky cliffs and steep headlands. In the province of Livorno there are many traces left behind from the ancient Etruscan civilization. Beaches and cliffs lie in front of pine woodlands and well-known touristic spots, such as Castiglioncello, Rosignano Marittimo, Marina di Bibbona, Marina di Cecina, the Gulf of Baratti and Populonia. Nature lovers can enjoy the many protected areas like the steep heights of the Apuan Alps, Orbetello Lagoon, the Maremma National Park and the islands of the Tuscan Archipelago, the best known of which is the beautiful Island of Elba.
Tuscany's enchanting far south is wild, spacious and dotted with hills and rocks. There are plenty of well-priced homes including village houses, country homes and even apartments within large country homes. A three-bedroom stone house in the countryside could cost you less than €260,000 in the province of Grosseto.
Main cities
Florence
Florence is a real open-air museum containing countless beautiful buildings, including the Duomo, Giotto's Bell Tower, The Baptistry of San Giovanni, Santa Maria Novella, Palazzo Vecchio, the Pitti Palace, the Uffizi Gallery and not forgetting the Ponte Vecchio bridge across the Arno river.
A small apartment in Florence can cost from €175,000. Of course, you will pay a premium for a place in the historic centre or with views. For a home in a prestigious area, maybe a palazzo with frescoed ceilings, you'll need a starting budget of €500,000.
Lucca
Lucca is unique among Tuscan cities. It has maintained its wide city walls and turned the top of them into a park circling the old town. It's a place to walk, cycle and relax. The town has a number of pretty piazzas, most notably the Piazza dell'Anfiteatro, site of an ancient Roman amphitheatre. You can also suck up the atmosphere in Piazzale Verdi, Piazza Napoleone and Piazza San Michele. The area combines good holiday rental prospects with very reasonable property prices.
Siena
Siena is a magnificent city of art with characteristic alleyways, towers, artisan shops and beautiful buildings. The city is famous for its cuisine, art, museums, medieval cityscape and the Palio, a horse race held twice a year. The surrounding area has characterful villages, such as San Quirico d'Orcia or San Gimignano, Montepulciano and Castiglione d'Orcia. You can still find apartments and town houses at good prices here.
The landscape of Val d'Orcia is part of the agricultural hinterland of Siena and demonstrates the beauty of a well-managed Renaissance agricultural landscape. If you dream of having a country house but your budget won't stretch to a luxury wine estate, there are properties to renovate here. There are also some larger properties that have already been renovated and split into smaller units with shared facilities, such as a pool and gardens. A typical Tuscan farmhouse in the Siena province can cost little over €200,000.
Pisa
Pisa is only an hour on the coach from Florence. Its airport is the one most commonly used by British tourists coming to Tuscany. There are good B&Bs within a few minutes' walk of the airport, offering travellers a good night's sleep before an early morning flight. The town has a nice local feel to it, and of course the highlight is the Leaning Tower of Pisa, Duomo and Baptistery.
The province of Pisa stretches to the coast and is also home to the thermal springs of Casciana, San Giuliano and Uliveto. Explore the south of the province to find the best house prices in and around villages such as Volterra and Montescudaio. There are many lovely stone houses with all the traditional Tuscan features. You can still find well priced properties around Pisa — a two-bedroom stone house in the countryside can cost around €400,000.
Arezzo
Arezzo is an amazing city known for its goldsmiths and antiques traders. Among its highlights are the Medici Fortress, the Cathedral, the Diocesan Museum and the Basilica of San Domenico. The city is also home to an Archaeological Museum and a Museum of Medieval and Modern Art. Within the province there are other interesting towns and villages, like Cortona and San Giovanni Valdarno.
You can find castles and religious buildings across the province, some of which you can even buy.  More prosaically, you can buy a three-bedroom stone house near Arezzo for under €300,000.
Towns and villages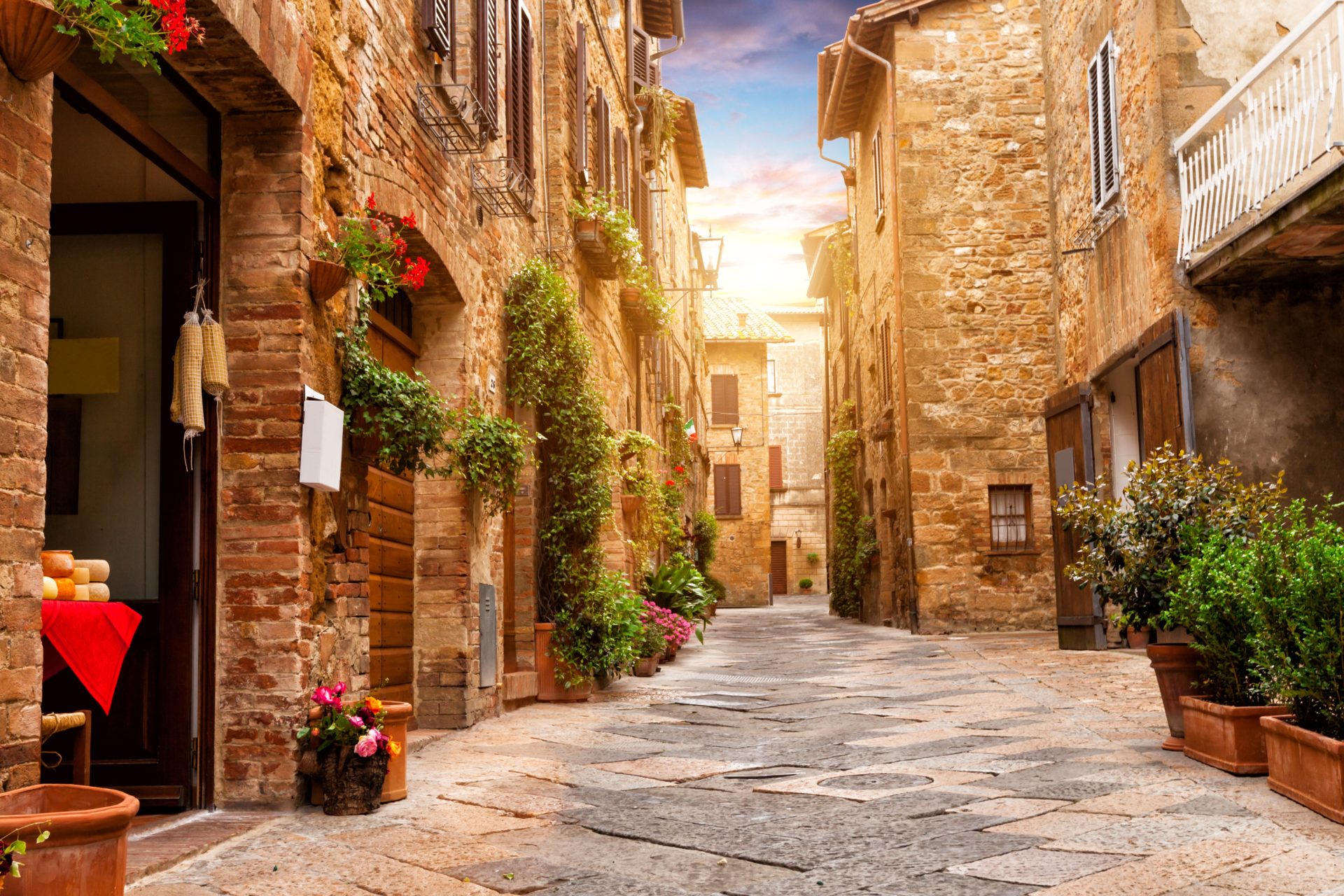 The north
In the far north of Tuscany, the hills are full of charming villages where you can really get away from town life. Moreover, you'll find property prices to suite the lowest budget.
San Gimignano stands out among the small towns of the region, a Medieval town characterized by its towers and "tower homes" — it's also a site recognized by UNESCO. But, in the far north of Tuscany, there are also highlands full of charming villages. Property prices are generally lower up here and areas such as Lunigiana and Garfagnana are gaining interest from British buyers.
One of the prettiest villages in Lunigiana is Fosdinovo, famous for its beautiful 12th century Malaspina family castle. The northern hills are great for those who want to get away from it all, although you should be aware that winter weather can be harsher than on the lower ground.
Between Lucca and the Garfagnana mountains, you will find the beautiful hill town of Barga. The main attractions are the Romanesque Duomo, the Renaissance buildings and the theatre. In the summer there is also a lively nightlife, with opera and jazz festivals. It is also considered the most Scottish town in Italy due to the number of locals who emigrated to Scotland at the end of the 1800s. It's estimated that 60% of Barga's population of 10,000 can claim to have Scottish relations and every year the town hosts its very own Sagra del Pesce e Patate (Festival of Fish and Chips).
Gallicano, Fosciandro, Castelnuovo Garfagnana, Bagni di Lucca and Borgo a Mozzano are nearby and use the same road route into Lucca, and on to Pisa airport. This route also roughly follows the Serchio river and a train line. It can cost as little as €9 by train from Pisa airport to Barga. A typical village or country property can cost under €150,000.
Heading along the coast towards Genoa, if you head inland there are very well priced properties, for example around Lunigiano. Even inland from the coast in the province of Livorno you can get a lot of house for your money.
The south
After the great success of the book and film Under the Tuscan Sun, the area around Cortona has attracted the attention of many property buyers looking for a house to renovate. There are still some nice properties for good prices in the area between Siena and Perugia. In some cases, Perugia may even be the nearest airport, even though it's over the border in Umbria. The village of Cetona has some low prices, with apartments from as cheap as €60,000.
Getting to Tuscany
All the major airlines fly into Pisa airport. Ryanair flies from East Midlands, Edinburgh, Glasgow Prestwick, Leeds Bradford, Liverpool and Stansted. EasyJet flies from Gatwick, Luton, Bristol and Manchester. British Airways flies from Gatwick, Edinburgh, Manchester, Bristol and Glasgow and also fly from London City Airport to Florence. The closest airport to Florence city centre is the Amerigo Vespucci International Airport, which is only a 15 minutes' drive from the city by taxi.
For north-west Tuscany, you could also use Genoa airport, while Perugia airport may be closer for some towns in Southern Tuscany. The large airports of Bologna, Milan and Rome are another possibility as they have good road and rail links.
Just 15 minutes train ride from Pisa you can be at the coastal town of Livorna or in Torre del Lago on Lake Massaciuccoli. In 30 minutes, you can be in Lucca. If you hire a car, you will find good roads between all the cities, while train and coach services run regularly.
Le Marche
Many are charmed by the peace and quiet of Le Marche's hinterland — home to forested hillsides and stretches of mountains dotted with medieval towns. The region can get very dry during summer months, while temperatures drop so low during winter that snow is a possibility, so be warned.
Le Marche is becoming increasingly popular with those who crave countryside living, but who can't quite afford the price tags found in Umbria and Tuscany. Cultural highlights are found primarily in towns like Urbino, Ascoli Piceno, Macerata, Loreto, Jesi and the regions capital Ancona. The area around Ascoli Piceno is particularly popular, especially with those looking for a renovation project.
The Adriatic coastline in Le Marche has some nice bays, fashionable resorts and golden sands. But most foreign buyers head inland. To the west, the region borders with the Appennine mountains and Umbria. Winter sports are enjoyed at Monte Sibillini and the Frasassi Caves attract many tourists.
Between the Appennines and the Adriatic coast is a beautiful hilly landscape with traditional farmhouses surrounded by vineyards, olive groves, sunflowers and cereals. These farm buildings can be bought at very reasonable prices, as many young people are now more interested in making their living in the cities and coastal resorts. These farms are beginning to offer tourist accommodation and activity holidays as an alternative income, including cooking schools and wine tours.
There are many beautiful old villages where time has stood still. The Touring Club Italiano has awarded twenty one of its prestigious "Orange Flag" awards to Marche towns (Acquaviva Picena, Camerino, Corinaldo, Frontino, Genga, Gradara, Mercatello sul Metauro, Mondavio, Montecassiano, Montelupone, Monterubbiano, Offagna, Ostra, Ripatransone, San Ginesio, Sarnano, Serra San Quirico, Staffolo, Urbisaglia, Valfornace, Visso). This award is only given to small inland communities that offer a quality experience to tourists, without sacrificing the environment.
In Le Marche the coast is usually the most expensive place to buy. Prices tend to drop steadily the further you move inland, reaching their lowest levels in the mountains. If you follow one of the roads inland from the coast and explore either side of that, you will get much more house for your money and still be a straightforward drive from the sea and airport. Macerata, Amandola, Sarnano and Ascoli Piceno have already attracted the attention of foreign buyers. There are countryside houses to restore for under €100,000, but €210,000 could get you a three-bedroom house ready to move in and for €290,000 you can find five-bed houses with a pool.
Umbria
Umbria is known as "The Green Heart of Italy" and consists of only two provinces, Perugia and Terni. It is nestled amongst the Apennine Mountains, and is the only Italian region that borders neither sea nor another country. Rich in history, art and religious heritage, many famous saints come from Umbria, including St. Francesco of Assisi. Umbria's economy is mainly based on agriculture and industry. So, along with tourism, these are the areas offering the most work opportunities.
There are many medieval hilltop towns and endless green fields with vineyards, olive groves, woods, lakes, rivers and mountains. Many of these hilltop villages are listed among the most beautiful in Italy, offering great views. You can live a healthy lifestyle here and enjoy good home cooking using locally grown produce, such as grains, vegetables, truffles, cheese, herbs and olive oil. The biggest towns found here are Perugia, Assisi, Orvieto, and Gubbio.
Prices in Umbria get lower in the southern areas of Terni, Narni, Amelia, Spoleto and Norcia and there are a number of properties needing renovation. In the more remote central villages, you can still find houses costing less than €100,000, and they tend to be stone built with loads of character and spectacular views. There are even townhouses with impressive frescoes on the ceilings and beautiful stone fireplaces. In the countryside you'll find large farmhouses with outbuildings, needing total renovation, starting from around €150,000.
Southern Italy
Abruzzo
Located east of Rome, the Abruzzo region is divided into four provinces, L'Aquila, Pescara, Teramo and Chieti, and has many lovely towns and villages to explore. Lovers of nature will be instantly won over by the rugged landscape of Abruzzo, home to numerous national parks, and the wildlife that call them home, such as wolves and bears. The region offers a unique combination of natural beauty and low prices.
Landscape of Abruzzo
From the highest peaks of the Gran Sasso, down to the rolling hills that lead to the Adriatic coast, Abruzzo surrounds you with nature and amazing views. The stunning coastline offers long sandy beaches to the north and pebbly beaches to the south, nine of which have been awarded the Blue Flag. Beach-lovers flock to Tortoreto, Giulianova, Silvi Marina, Roseto and, further south, Ortona, Vasto and San Salvo.
Inland the hills are dotted with interesting villages, as well as monasteries and castles. From the Gran Sasso down to the sea, there are areas rich in history, tradition and art. The National Park of Abruzzo — Gran Sasso and the Laga Mountains — protect the native plants and animals of the area, including the golden eagle, wolf and the Marsican brown bear. Alongside the national parks, there are over thirty nature reserves, making the Abruzzo region the largest naturalistic area in Europe.
Towns and villages of Abruzzo
Going to live in Abruzzo is like travelling back in time, to an era when life was simpler, and your neighbours bring you gifts of fresh produce from their garden. The region is full of friendly people living in medieval hilltop villages with stone architecture from times gone by. Traditional crafts and cultural events have been passed down through the generations and there are regular festas, that everyone is invited to enjoy.
Those who love the great outdoors and being surrounded by nature should check out the areas between the coast and the national parks, where you can easily reach the mountains for winter sports and beaches in summer. One of the most picturesque towns is Scanno, located near an enchanting lake in the Sangro Valley, with its narrow alleys, Baroque gateways and old buildings.
Coastal towns are a good location for those looking for a low maintenance home to retire to that enjoys a mild climate. The most popular coastal locations are Vasto and Francavilla al Mare, but for the best investment properties, we recommend looking to the historic towns and villages in the hills. The regional airport is at the coastal town of Pescara, which is also a popular area for seaside tourism, boasting numerous long sandy beaches. Penne, Città Sant'Angelo and Loreto are well worth viewing in the Pescara province as you will find a wealth of reasonably-priced fixer-uppers. They're also a good choice if you want a holiday home a short drive from the airport.
Further down the coast in the Chieti Province, Vasto is a good-sized town with all the facilities you'll need, including fish restaurants, shops and banks. As well as being known for its history, architecture and castle, it is also near a good beach. The town of Chieti itself is perched on a hill near the coast and attracts visitors to its impressive 11th century cathedral and archaeological museum. Other popular towns near the coast include Francavilla al Mare, Spoltore, San Vito Chietino and Pianella.
Another important town is Teramo, with its medieval cathedral and the remains of a Roman theatre and amphitheatre. Popular towns in the Teramo province include Atri and Colonnella.
Food and wine
Each province of Abruzzo has its own culinary specialities. In the ancient fishing villages, the cuisine revolves around seafood. You can also see the characteristic stilt structures, called trabocchi, all along the coast. These structures traditionally use large nets lowered into the sea to catch the fish. Many have been made into restaurants, with the fish often served with tomato or used in a broth.
The local pasta is called maccheroni alla chitarra, as it is made by pushing the pasta through, what looks like guitar strings. In hilltop villages, pasta is typically prepared with a ragù d'agnello (ragout of lamb) or with veal meat balls and tomato sauce. Prosciutto and salami are produced locally, while the smoked meats prepared in the mountains are highly prized, as are the truffles.
Of course, to accompany good Italian food is always a selection of the best wines of the region. In Abruzzo they are Montepulciano d'Abruzzo, Sangiovese and Trebbiano d'Abruzzo. With more and more "foodie" travellers hunting out the lesser known regional recipes, there is the potential for food lovers in Abruzzo to offer cooking holidays and food tours.
Climate
Being located halfway down the country you can get some beautiful springs and summers, made all the more special by the natural surroundings. The weather can vary a lot depending on if you live near the coast or in the mountains.
In coastal Pescara, temperatures can reach up to 30⁰C in July and August. From April through to the end of June, daytime temperatures gradually creep up from 20–28⁰C. Even in the winter it can be 12⁰C during the day near the sea.  November is the wettest month, when mists can suddenly descend on the mountains. Even in these areas you get great summer temperatures, but it can often drop below zero in January.
Property in Abruzzo
There are a number of very cheap properties for sale in Abruzzo that require some renovation work. When looking at these unbelievably low-priced properties, do consider why they are less costly. It may be that they are in a remote location, need expensive structural work or have been affected by seismic activity. It might actually work out cheaper, in the long run, to buy a house that only needs general updating and decoration or has already been renovated.
It is possible to buy a two-bedroom detached property in good condition for between €80,000 and €110,000, so think carefully before taking on major work. A renovation project can sometimes become more expensive than expected, especially if the work requires a geometra or architect to prepare drawings, apply for planning permission, or update the structure to comply with rules.
Due to young Italians moving to the cities, there are plenty of affordable homes available in villages and rural locations, and prices can sometimes be negotiated down even further. This is great news for many British buyers, who tend to prefer a rural location. Many countryside houses have lovely features, such as vaulted ceilings and fireplaces, and, once renovated, they transform beautifully into luxury residences. You will get much more house for your money in Abruzzo compared to more touristy regions like Tuscany.
A history of earthquakes in the Apennine mountains has put some house buyers off looking for property in the Abruzzo region. This is a shame, as Abruzzo is a large region and in the provinces near the Adriatic coast, the seismic risk is no higher than in it is in Rome. There are also houses that comply with anti-seismic regulations.
Abruzzo has many types of property for sale, including holiday apartments, townhouses, detached villas and country houses, often with lovely character features and plenty of outside space for barbeques and swimming pools. In Abruzzo, it's even possible to buy a holiday home near the sea with a large garden for under €70,000.
Getting to Abruzzo
Pescara:Abruzzo's regional Airport is at Pescara. Ryanair currently do flights from Stansted to Pescara on Monday, Wednesday, Friday, Saturday and Sunday. With the Friday flight changing to Thursday in April 2019.
Rome:Fiumicino airport and Ciampino airport. Rome is accessible from London and regional UK airports, plus other overseas destinations. Rome is connected to Pescara by the A25 with the driving time between the two being about 2 hours 10 mins.
Ancona: The airport at Ancona can also be useful when travelling to the northern towns of the Teramo Province.
Campania
The Campania region is home to the colourful Italian coastal towns you will have seen time and time again in any article or television programme focusing on Italy: Sorrento, Naples, Amalfi, Procida, Positano, Ischia, and Capri. There is little better in our eyes than waking up in an 18th century pensione on a Sorrento cliff and looking out over the Gulf of Naples, to Vesuvius in the distance. This is an area characterised by architectural beauty, and a warm and sunny year-round climate.
Due to its popularity with tourists and honeymooners, if you have the cash to buy here, you'll be guaranteed a rental investment that can be filled no matter the month. Do however bear in mind that Positano and Capri are two of the most expensive resorts in all of Italy.
Puglia
On the heel of Italy's stylish "boot" is the unique and charming region of Puglia — also widely known as Apulia. Long hot summers and mild winters, 500 miles of coastline, a Mediterranean diet of fresh local produce and friendly communities all make Puglia a lovely place to buy a home.
There are five Puglian provinces: Foggia, Bari, Taranto, Brindisi and Lecce, but it is the southern half — collectively called Salento — that attracts most holiday home buyers.
Salento
Salento has always been a popular summer destination for Italians, who like to buy second homes along the coast, especially Otranto, Gallipoli and other coastal villages. The climate is Mediterranean with short mild winters, hot dry summers and temperatures over 30⁰C in July and August.
It takes less than an hour to drive coast to coast, from the Adriatic to the Ionian sea. Being on the mainland, the region is easy to reach by car, coach, train and by air. You can fly from Rome to Brindisi in an hour and a quarter, for as little as €20, so it's a wonderful escape.
While Salento's coastal villages and beaches can get busy in July and August, they are very quiet the rest of the year, as Italians prefer to live and work in bigger inland towns. In June and September, it's possible to find a beach all to yourself.
The wine-growing area between Brindisi and Lecce is an area to watch. As wine tourism grows in the region, there are more opportunities to provide accommodation in converted masserie. These hotels are also popular as wedding venues. Road cycling is another growing tourist activity across the region, especially in April and May, with routes suitable for all abilities, that take you past fields of spring flowers and the most beautiful villages.
On the coast between Bari and Brindisi, the towns of Monopoli and Polignano a Mare are right on the sea, and 10 minutes inland is the very popular "white city" of Ostuni. The town can be seen for miles around, as it's gleaming white houses are perched on a hill above the surrounding olive groves. Tourists gather here for evening entertainment, gift shopping, and to enjoy Puglian food and wine at the restaurants and bars dotted around the ancient stone streets.
Where are the best places to buy in Salento?
Itria Valley
The area most popular with British property buyers is the Itria Valley, which spreads across three provinces, each having lovely small towns. In the province of Bari: Alberobello, Locorotondo, Noci; the province of Brindisi: Ceglie Messapica, Cisternino, Fasano, Ostuni, Villa Castelli, and in the province of Taranto: Martina Franca. Within a few minutes' drive of a town, you can find detached properties with land and a pool, where you can relax in the peaceful countryside.
In this area you will find gentle rolling hills, and a variety of properties for sale, including houses, villas, town apartments and traditional trulli, lamie, and masserie. Those on higher ground may even have views across olive groves towards to sea. For all year round living, you may want to be near a sizeable town with good facilities, such as large supermarkets and a hospital. Ostuni, Ceglie Messapica and Fasano all fit this criteria and there are also hospitals in Brindisi and Bari.
Around Brindisi
Many British buyers want a property that is a short drive from Brindisi airport, the sea and Ostuni. For this reason, San Vito dei Normanni and Carovigno have a growing expat community, many of which are either retired or just use their property for holidays. If you want to reside here all year round, venture a bit further inland to less touristy towns, where the Italians choose to live. Here you will find lower house prices, lower taxes and well-priced restaurants.
Heading along the SS7 dual carriageway towards Taranto, you pass by two out-of-town shopping centres and some lovely towns to feel at home in. These include Mesagne, Oria, Francavilla Fontana and Grottaglie. The last of these is often overlooked as it comes under the province of Taranto, but should be on everyone's list of places to see, due to its amazing potters' district. Here, you will find many potters working in their individual shops in a street that winds around the castle.
Lecce
Despite being inland, the town of Lecce is definitely worth considering, as it is in a good location from which to explore both coasts. The historic centre, with its baroque architecture, attracts many visitors, who marvels at the ornately carved stone facades of its churches. The town really comes alive in the evening with many quality restaurants, bars and summer events.
Villages
If you are looking for a more relaxed setting for your holiday home, look around the pretty Salento villages. Try Acaya with its castle dating back to 1536 and nearby luxury golf resort. Or Nardo, with one of the most beautiful piazzas in Italy, while Galatina has five city gates. Santa Cesarea Terme has lovely, "liberty" neoclassic-style villas and Moorish Palazzo overlooking the sea. Castro has a castle, of course, but also an attractive port. Presicce also has splendid 17th century noble residences. Calimera, rather appropriately, has a strong Greek influence. Finally, Specchia, which has been voted one of the most beautiful villages in Italy and is also close to the lovely beach at Porto Selvaggio.
Buying property in Salento
From €110,000 you can buy a two-bedroom apartment in Gallipoli. A three-bedroom apartment in Otranto costs around €190,000. In the town of Lecce, you can find a spacious 17th century Palazzo from €500,000 that is perfect if you fancy opening an Italian B&B. Simple two-bedroom holiday villas near the sea start at around €150,000.
You can buy a one-bedroom apartment in Ostuni for as little as €60,000, even quite close to the Piazza. A small townhouse in one of the historic lanes on the hill will cost you from around €150,000. Those with balconies and roof terraces with a view towards the sea are the most prized of course. Their higher price comes with the best rental potential too.
Want to live by the sea? Along the coast between Brindisi and Bari there are very popular resorts, such as Rosa Marina. Further up and within the province of Bari are the charming old seaside towns of Monopoli and Polignano. A two-bedroom stone property in the historic part of Polignano with sea views costs over €750,000. A one-bedroom stone house in Monopoli can cost as little as €250,000, but there are cheaper holiday homes near beaches along the coast.
If you take the duel carriageway out of Brindisi heading towards Taranto, you will notice that the land is much flatter. Countryside properties around these less touristy towns can be considerably cheaper than near Ostuni or the sea. You can find one-bedroom villas and trullo needing some work from €40,000, while countryside properties that are ready to move in start at around €130,000. Prices can vary a lot depending on location and the condition of the property.
Foggia
Beyond Salento to the North, you'll find the province of Foggia, which is not remotely as popular as its southern neighbour.
Worthy of mention is Gargano, located on the "spur" of Italy's boot. It is home to beautiful fishing villages, ancient forests, secret caves, picturesque coves and sandy beaches. Among the most beautiful are Mattinata beach and the coastal area of Baia delle Zagare, with its famous stacks a few metres from the shore. The beautiful Tremiti Islands are also a favourite destination for many Italian tourists. The most popular and fashionable town in Gargano is the medieval village of Vieste, with its narrow streets and white houses, dominated by a stunning 13th century castle.
Very few foreign buyers have discovered Foggia. Indeed, there are not many Foggia properties advertised on international websites, but that shouldn't put you off. On Italian sites you will find small apartments in Vieste from €50,000. Not bad for such a beautiful spot, and well worth looking at if you have a smaller budget. 
Getting to Puglia
Apulia has very good transport links, especially when you consider it is a rural area on a peninsula far from the wealthy cities of the North.
International flights into Puglia's two airports have increased greatly in the past ten years, bringing more and more foreign tourists into the area. British travellers can choose between Bari and Brindisi airports, both of which are served by low cost airlines from the UK. Ryanair flies Stansted and Manchester to Brindisi and Liverpool and Stansted to Bari. EasyJet flies Gatwick to Brindisi and Bari. It is also possible to get internal flights from major Italian cities.
Road and rail links are used by tourists travelling south and produce from the farms heading north. The sea ports of Bari and Bríndisi are also a gateway to Greece, Kefalonia, Albania, Montenegro, Croatia and the Ionian Islands. Greece lies just fifty miles across the sea.
Calabria
Calabria, when combined with Puglia and Basilicata, make up the "boot" of Italy. Although Calabria has faced its problems with crime in the past, the region is enjoying a resurgence, and there are many bargain properties to be found. The region is blessed with a long coastline, with beaches of varying beauty, lovely villages and some exceptionally unspoiled countryside, and its excellent flight connections mean it's a popular spot with Brits, Germans, and the Swiss.
Sicily
With its extremely hot weather, the island of Sicily is also incredibly beautiful, both naturally and architecturally. The water surrounding the coast is crystal clear, and the olive groves and vineyards covering the undulating hills of the interior look like something out of all your Italian daydreams. Add in a couple of active volcanoes, and fascinating historical attractions including Greek temples, amphitheatres, and Baroque palaces, and it is little wonder Sicily is such a popular spot with tourists.
Where to buy property in Sicily?
Sicily's divided into nine main divisions, each with its own character. The average property price per square metre in Sicily is €1,300, but prices vary across provinces. Here's our breakdown of each Sicilian province and municipality.
Trapani
Trapani sits on the far west of Sicily. The city itself is a beautiful, ancient town, full of grand old buildings in the local honey-coloured stone. The nearby Zingaro reserve offers breathtaking views to hikers over the sea, while the two coastlines have plenty of beaches if you want to cool off.
This is one of the cheapest coastal regions for property in Sicily, at a median of just €1,000/m². The further south in the province you go, the cheaper it is. In Mazara, for example, you can find houses at well under €5000/m² inland and from €700/m² on the coast.
Palermo
Palermo is undeniably one of the most beautiful cities in southern Italy – and that's saying something. It was once capital of the Kingdom of Sicily and has been fought over by everyone from the Greeks to the Bourbons to, inevitably, but briefly, the British. The baroque architecture and grand avenues are testimony to its past as a getaway choice for wealthy Italians through history.
The province has a number of popular beaches, especially at Mondello, but the city itself is the real star. Every church, and there are a lot, seems to be competing for beauty. Each back street has small shops with artists' studios and trendy shops.
Outside of the city, take the train east to resorts such as Cefalú. You'll have to pass a lot of rather mundane seaside development that's only ever really busy in the high summer, but there are some real jewels along this stretch of coast too. You'll find that median property prices are €1,250/m².
Agrigento
Agrigento, known as Girgenti in Sicilian, is particularly famous for its beaches. The ones around Torre Salsa, facing the Channel of Sicily, are designated as natural reserves for their environmental significance. The region's also known for its wine, with around three quarters of Fiano vineyards are located here. You will find that property is quite affordable at €1,050/m². As you head towards Menfi in the west, however, prices do become much higher.
Caltanissetta
Don't forget inland Sicily! Caltanissetta, in the interior of Sicily, is often overlooked by locals and expats alike. It's a quiet, rural region, with a cooler climate. Snow in the winter isn't unusual. If you're moving for work, there aren't so many opportunities here. However, if you're buying a holiday property for a peaceful getaway in Sicily, this could be a fantastic location. Property prices are very low at €950/m² as well.
Siracusa
Siracusa, or Syracuse, once one of the great powers of the ancient Mediterranean, is today a medium-sized city of around 125,000 people. The surrounding province is home to the Hyblaean Mountains and lots of golden, sandy beaches. The southernmost areas, especially around Pachino, are relatively expensive. However, towns like Priolo Gargallo, closer to Catania, are much more affordable to buy property in Sicily.
Within the city of Siracusa is the small island of Ortygia — more well-known these days for its perfume. It was the home of Archimedes and has plenty of Greek ruins but is best now known for its baroque squares and its cool ambience. There are good universities and it has the trendy cafe culture and nightlife to match. Yet property here is quite affordable at €1,050/m².
Enna
Enna, also located inland, has Sicily's highest provincial capital. It's a region with a lot of history, including one of the best-preserved mosaics from Roman times in Piazza Armerina. There's also Sicily's largest castle, the Castello di Lombardia, to take in. Nature lovers will enjoy Lake Pergusa and the surrounding forest as the wildlife reserve attracts rare species of birds as they migrate from Europe to Africa. You'll also discover value in Enna, with median house prices around €950/m².
Messina
Messina is a stunning region to buy property in Sicily – and its climate is particularly warm and sunny. This is where Sicily almost meets the mainland of Italy. It's a fascinating region, with a notable native Greek-speaking minority. The confluence of cultures is evident in the architecture, such as the Church of the Santissima Annunziata dei Catalani's Byzantine elements. Anyone buying property in Sicily for the warm climate should look here. It's particularly warm and sunny, with an average year-round temperature of 18C and almost 2,500 annual hours of sunshine.
Best of all in the minds of many is Taormina. It can get overcrowded with tourists in the centre, but that's a testament to how utterly beautiful and super-stylish it is! Over the years it has attracted many British and American expats, including famous people such as Noel Coward and Roald Dahl.
This is one of the most expensive parts of Sicily, but you can find lower prices of around €1,280/m² the closer you get to mainland Italy. Unspoilt towns like Piraino are the priciest at around €3,680/m².
Catania
Catania's one of the most famous parts of Sicily — the city itself's old quarter is a UNESCO world heritage site. Some of the most well-known Sicilian dishes like pasta alla norma (a vegetarian pasta dish) and arancini (Sicily's famous rice balls) come from here. One of the most popular areas is Aci Castello, a coastal town overlooked by an imposing Norman castle. You will find that median house prices are not bad at €1,250/m².
Further inland, prices are lower. Catania also includes much of Mount Etna. The local people love their local volcano, happily living below its 3,000m peak as it puffs and grumbles away. On its sides and foothills are what are reputed to be the best orange and lemon groves in the world. The extremes of temperature high up create Sicily's delicious blood oranges. These days Sicily's citrus trade — at one time one of the world's most profitable crops and the origins of the Mafia — have given way to viticulture. The wines from this area are now world famous, too.
Ragusa
Ragusa – confusingly also the Italian name of Dubrovnik – is part of the Val di Noto, a UNESCO World Heritage Site of seven cities. If you're thinking of buying property in Sicily, the main attractions here are the beautiful baroque architecture, sandy beaches and delicious seafood. The town of Chiaramonte Gulfi is nicknamed the 'Balcony of Sicily' for the panoramic views it offers over the Ipari Valley and out to the sea. For anyone buying property in Sicily, Ragusa has an excellent combination of laid-back lifestyle and lively towns and villages, with affordable property prices at €1,000/m².
Retiring to Sicily
For retirees, moving to Sicily could save you a lot of money in tax and not just when you buy your new home. A new tax scheme introduced by the Italian government in 2019 means that foreign (or Italian) retirees in receipt of a pension could be eligible for a 7% flat-rate tax on all their foreign income (including foreign based pensions) for the first six years of being resident in Sicily, or one of six other southern Italian regions in need of an economic boost (Sardinia, Campania, Basilicata, Abruzzo, Molise and Puglia).
Is Sicily safe?
It's impossible to discuss Sicily without questions about the Mafia. The general opinion is that the Sicilian Mafia isn't what it was. They over-reached themselves in the 1980s and 90s and a disgusted local population simply stopped paying the protection money. Long sentences with no chance of release frightened the dons into early retirement or exile. These days incidents rarely affect foreigners. Theft is statistically far more likely in Milan, Bologna and Florence than Sicily.
Sardinia
Much like Sicily, Sardinia is an island of contrasts. The north coast is famed for its uber-expensive holiday resorts, but the south has equally beautiful beaches and less expensive real estate, and the interior for its agricultural communities, old-fashioned towns, and its slow pace of life. The island boasts a warm climate, and clean beaches, but high property prices mean that it's not an option for everyone. Porto Cervo and Costa Smeralda are two of its most exclusive spots. You can find reasonably priced properties outside of the Costa Smeralda.
Best places in Italy for natural beauty
Deciding where to buy in Italy can be difficult if you're looking for natural beauty spots — you're spoilt for choice! Whether you like mountains, rolling hills, or a sea view, Italy has a lot to offer home buyers who want to enjoy life away from the city.
Lakes
Lake Garda and Lake Como in the Lombardy region are very popular places for anyone deciding where to buy in Italy. All the lakeside towns attract visitors throughout the year.
Property prices can be high on the water's edge, but the location is stunning. You can expect to pay from €150,000 for an apartment near Lake Como. Houses with direct access to the lake start at €550,000, but prices run into the millions for luxury villas.
Around Como there are mountains, hills and valleys with varied building styles ranging from old Medieval village houses to elegant 18th century villas. But if your dream lifestyle involves around by car, bike or even boat, you are guaranteed splendid views of nature all around the Italian lakes.
Among the most famous places is Bellagio, with its preserved historic centre surrounded by ancient city walls. There's also Brunate, reached via the old funicular railway from Como. Even on a low budget, you can still find properties further up the hills. Many have panoramic views of the lake.
Traditional houses in the hills and village houses to renovate can still be snapped up for under €150,000 but expect to pay over €370,000 for a house that is ready to move in. Also, take a look at Lake Iseo, Lake Maggiore and Lake Orta (Piedmont).
If you'd like to be within visiting distance of Rome you could also consider property near Lake Bracciano and Lake Bolsena, the largest volcanic lake in Europe, in the Lazio region.
Mountains
For spectacular Alpine scenery, fresh air, great hiking and world class skiing head to the Valle D'Aosta, Piedmont, Lombardy, Trentino-Alto Adige, Veneto and Friuli-Venezia Giulia. These northern regions are snuggled up against the Italian Alps and the famous Dolomite mountains. The further you go into the mountains, the more the language and culture becomes influenced by the countries that lie just across the border. The more off the beaten track you go, the cheaper the house prices.
You can find typical mountain cabins for sale, as well as apartments in the ski resort towns. There are some pricey homes in the top resorts, such as Cortina d'Ampezzo. There, an apartment can cost over €750,000. But if you don't mind being in a more remote location, it is still possible to find houses to renovate and apartments in traditional-style ski chalets for under €200,000. There are even renovation projects for around €50,000.
The Apennine mountain range stretches right down through the Italian peninsula. This is where to go when you're looking where to buy in Italy on a budget! House buyers can find mountain homes at very low prices, particularly in Umbria, Basilicata and Calabria. As a bonus, the climate is milder and offers opportunities to go hiking among unspoilt nature.
Countryside
The lush countryside of Umbria and Tuscany is well established as a favourite location for British buyers to escape to the country. There's value to be found despite the popularity, too. For instance, in the province of Perugia in Umbria, €300,000 will buy you a good-sized, stone-built country house. Just imagine sitting under the wisteria with your morning coffee looking out across silent rolling hills.
If you want to get away from where all the British are and live an authentic Italian lifestyle among the locals, you've plenty of choice. Le Marche and Lazio have some good value properties. Emilia-Romagna offers a varied landscape with easy access to the beaches, cities and the mountains.
In most regions, you will find character stone farmhouses to suit every budget. It is very difficult to give average prices, as, even within one province, they can vary greatly depending largely on location and the condition of the property. However, those in the best locations will get snapped up first and many in the lower price ranges do require money spent on major renovation work.
Many people thinking about where to buy in Italy choose central locations that are not too far away from the popular cities of Rome, Florence, Siena and Pisa. But southern regions are becoming increasingly popular for their relaxed rural charm and Mediterranean climate. The Puglia region, in particular, is attracting those wanting an affordable country retreat in the sun. Many Brits buy both as holiday homes and as a place to retire.
Near the coast
With 7,600 km of coastline around Italy and its islands, there are plenty of seaside areas to choose from. The most famous sections of dramatic coastline are the Cinque Terre in Liguria and the Amalfi coast in Campania. Property can be expensive in these areas, but if you look further along the coast and inland the prices do come down. A one-bedroom house in one of the pretty pastel coloured villages on the Ligurian coast can cost from €280,000, but for the same money you could get a five-bedroom village house inland. Villas along the Amalfi coast run into the millions.
For sunshine and beaches, try the region of Puglia or the islands of Sicily and Sardinia. By looking along the coast from the main seaside towns, you will find smaller villages with affordable homes designed for simple summer living. Although some seaside villages are deserted outside July and August, it's not so bad when you get a beach to yourself in June.
Best places for holiday homes in Italy
From the Italian Alps down to the southern beaches, every region invites you to explore and discover the history and culture that will draw you back here time and again. So why pay repeatedly for accommodation when you could be the proud owner of your own holiday home in Italy?
With over 7,000 kilometres of coastline and annual sunshine hours ranging from 1,800 in the north up to 2,500 in the south, (compared to around 1,300 in the UK) Italy is a sun lover's paradise. The country offers so much more than a simple beach holiday, with many people choosing country locations with a private pool or an apartment in one of the artistic cities or hilltop villages.
With international flights to over 24 Italian airports, there are plenty of locations to choose from. Here are twelve of the best places to own a holiday home in Italy.
Costa Smeralda, Sardinia
Costa Smeralda is a stretch of coast between Olbia and Palau in the region of Obia-Tempio, north-east Sardinia. It is famous for its turquoise and emerald water, fine-sand beaches and its glamorous reputation for attracting the jet-set. The best beaches, which have been likened to those in the Caribbean, include Capriccioli, Principe, Liscia Ruja, Piccolo and Grande Pevero. Crystal clear waters and beautiful landscapes make it an enchanting place and a destination for luxury yachts and boats.
The beaches are backed by shrubs of Mediterranean vegetation and granite, with low level villas, golf courses and marinas perfectly integrated into the natural surroundings. History and culture go hand in hand, with a sparkling nightlife of trendy clubs, restaurants, bars and shops of Porto Cervo. Villas and small shops can also be found in Porto Rotondo. The cost of holiday accommodation is very high in July and August, but prices are much cheaper if you go inland a bit.
How to get to Costa Smeralda: From Olbia you can get a bus which makes several stops. By road Porto Cervo is only about 30km and a pleasant car journey. EasyJet and British Airways fly to Olbia in 2 hours 30 minutes from the UK.
Holiday homes in Costa Smeralda: In the Olbia area, it is possible to buy small holiday apartments for as little as €60,000 and two-bedroom villas from €169,000.
Matera, Basilicata
If you want a unique holiday home, then how about a cave house on the edge of a ravine? The old part of Matera called the "Sassi" is a maze of houses and cave dwellings from the Palaeolithic period. It has been suggested that it is possibly the oldest continually inhabited settlements in the world.
The Sassi has been the backdrop to several films due to its similarity to a biblical city. As you stroll the stone streets you are regularly treated to a view of the ravine or across the roof tops. Awarded World Heritage Site status by UNESCO and European Capital of Culture for 2019, now is the time to check out the properties available before everyone else hears about it.
Behind the Sassi is a large bustling town with shops, restaurants and piazzas. Only recently discovered by tourists, but quickly growing in popularity with tour groups Matera has a lot of potential as a top tourist destination and the surrounding countryside is truly beautiful with rolling hills and a pleasant drive takes you down to the sea.
Getting to Matera: You can reach Matera by train, car or coach from Bari. It take just over an hour to drive to Matera from Bari Airport in Puglia and much of the route is fast motorway. BA, Ryanair, EasyJet and WizzAir all do flights to Bari from the UK, with a flight time of 3 hours.
Holiday homes in Matera: Prices vary greatly depending on location. Beyond the historic centre there is a modern residential area with apartment blocks. In the historic centre a one-bedroom apartment is priced from €90,000, while a one-bedroom house in the Sassi area costs from about €270,000. Some of the cave dwellings have already been turned into hotel rooms with high rates.
Cefalù, Sicily
We've written about one-euro Sicilian homes, and it's certainly one of the most affordable parts of Italy. Yet Sicily is not only one of Italy's best beach destinations, it also has some very pretty towns and impressive historical sites.
Cefalù is a charming town with a hive of medieval streets, a mosaic-adorned cathedral and some fine sandy beaches. The seafront promenade is popular for the passeggiata (evening stroll) and if you walk down to the port in the morning, you will see fishermen maintaining their boats, mending their nets and selling the day's catch. The town caters for all the needs of the summer tourist with many fish restaurants, cafes and souvenir shops selling local handicrafts.
Buy an apartment in the heart of the historic centre to enjoy the busy holiday atmosphere or look along the coast and up into the hills for beautiful villas with elevated sea views.
Holiday home prices: One-bedroom apartments from 180,000, three-bedroom villa on the outskirts from €290,000.
Getting to Cefalù: Ryanair, EasyJet and BA fly to Palermo. Driving time from Palermo airport to Cefalù is under 1-hour 30 mins. Regular buses run from Palermo airport into Palermo central train station (one hour). Train to Cefalù (one hour) Palermo to Cefalù by bus (one hour).
Perugia, Umbria
Town houses in pretty hilltop villages and farmhouses surrounded by beautiful countryside make for very relaxing holidays. The holiday homes available around the Perugia province are full of character stone features and the area is authentic Italian. It's even possible to buy apartments within large country houses with communal pools and gardens.
Being close to Tuscany and on a train line between Florence and Rome, this part of Umbria is becoming increasingly popular and yet property prices are still very reasonable. Around the lake you can find beaches, swimming pools, tennis courts and even a golf course.
Holiday home prices: One-bedroom apartments from €45,000 and detached houses from €42,000.
Getting to Perugia: Ryanair fly to Umbria International Airport. From the airport it is less than 25 minutes by shuttle bus into central Perugia or 20 minutes by car. Perugia is also on the Rome to Florence train line.
Savona, Liguria
The Liguria region is most famous for the pretty coastal villages of the Cinque Terre. This beautiful area can be out of the price range of most holiday home buyers, but along the coast a little in the province of Savona, there are more affordable apartments in holiday complexes with shared pools.
The coastline here offers expansive sandy beaches, rocky promontories and seaside towns. There are plenty of sports opportunities available including scuba diving, surfing, sailing, walking, horse riding and mountain biking.
As well as Savona and Albenga, other towns include: Alassio, with its sandy beaches; Loano, and its artistic fountains; Pietra Ligure, with its monumental square; Finale Ligure, and its palm-lined seafront; Varigotti, with its historic centre of colourful houses right on the waterfront; and Spotorno, which boasts a modern marina.
Holiday home prices: One-bedroom apartments from €191,000 and detached houses from €450,000 near the coast, though prices can be considerably cheaper inland.
Getting to Savona: Ryanair and British airways fly to Genoa Airport in just over two hours. From here it is less than 45 minutes by car and 1-hour 20 minutes by train to Savona.
Bologna, Emilia-Romagna
Bologna has not yet been discovered by many holiday homebuyers but is certainly an up and coming area. The travel guide Lonely Planet named the region of Emilia-Romagna as the top place to visit in Europe in 2018, with one of the main attractions of the area being the food. Try the amazing Ragù in Bologna, prosciutto in Parma, balsamic vinegar in Modena, and the region's famous Parmigiano Reggiano (Parmesan cheese).
Ryanair obviously have a lot of faith in the areas growing popularity as they now run flights to Bologna from Stansted, Bristol, Edinburgh and Manchester, as well as summer flights to the beach resort of Rimini. As Florence is less than a two-hour drive south from Bologna, the area between the two may be a good place to look for a holiday home. From Bologna you can also reach the coast at Rimini in less than an hour and a half.
Holiday home prices: One-bedroom apartments in Bologna from €220,000, but less than €100,000 in nearby villages. Detached two-bedroom houses in the Emilia-Romagna country from €140,000.
Getting to Bologna: Guglielmo Marconi International Airport is a 20-minute bus ride from Bologna train station. Many flight options from the UK with Ryanair, EasyJet and British Airways.
The cheapest places in Italy to buy a home
The regions known for low priced properties include Abruzzo, Le Marche, Basilicata, Calabria, Molise and Sicily. However, even the more famous regions that boast UNESCO World Heritage sites, great art, beautiful coastlines, charming villages and tourist attractions have areas that offer great value.
For example, Central Italy is considered expensive, but if you look in the far north and south of Tuscany and Umbria, you can get much more house for your money. In Umbria, you can still find character stone houses for under €100,000 and even as low as €40,000 if look hard enough.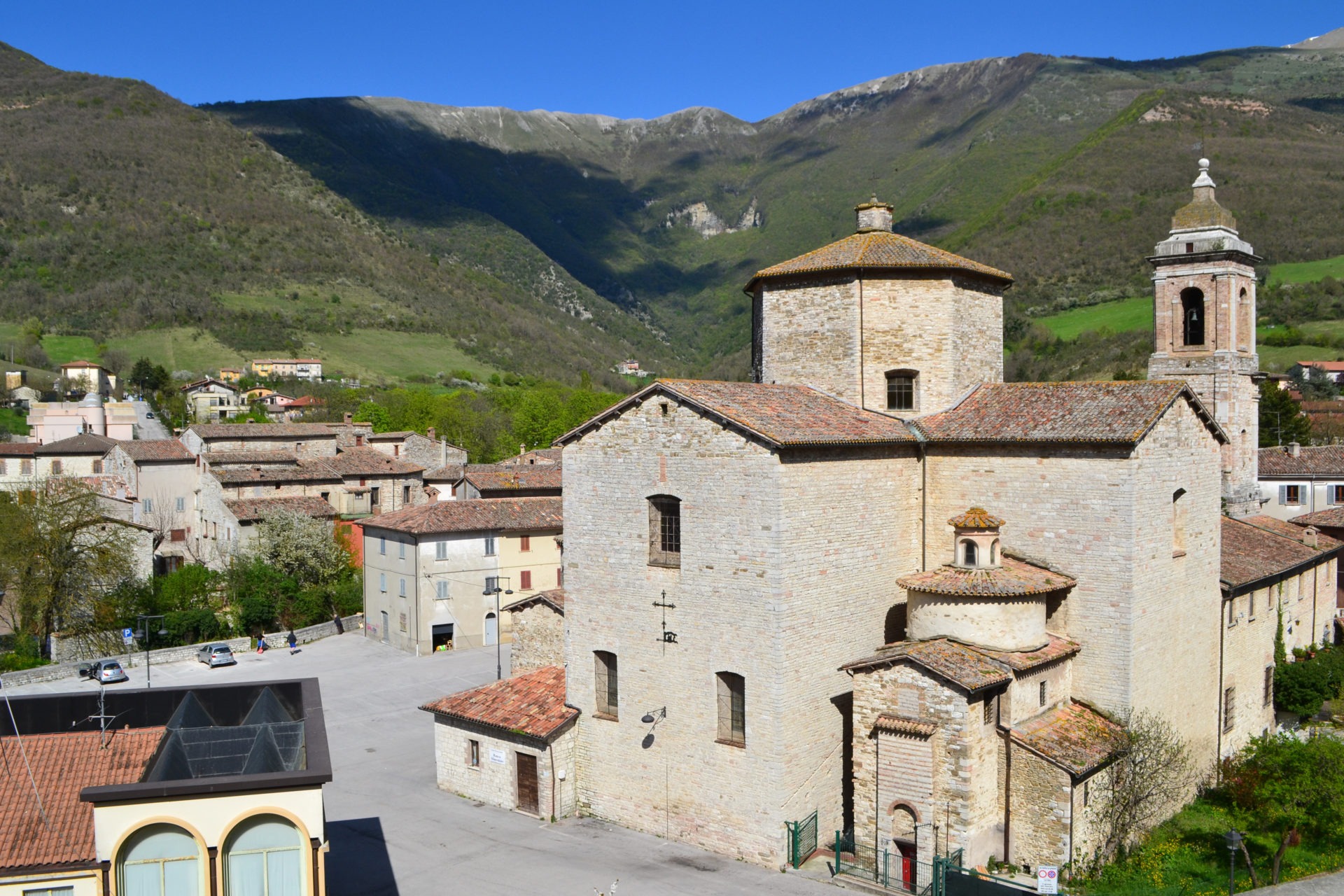 Property in Italy under €50,000
When looking at property under €50,000, always ask yourself why it's so cheap. The main reasons a property price tends to be lower are:
It needs renovation work
It's very small
It's in a remote location
It's located in an earthquake zone
Cheap places in the sun
If you are looking for a small cheap getaway place in the sun, head to one of the regions in Southern Italy. Parts of Puglia, Basilicata, Calabria and Sicily have low priced properties within easy driving distance of airports and the sea.
Pugliaoffers many small properties dotted around the countryside including the traditional trulli It has an average property price of €1,340/m².
Basilicatais more rugged but has large detached houses at great prices. It has an average property price of €1,537/m². You can find countryside houses with views of hills and mountains for well under €100,000.
Southern Sicily is famous for its historical buildings and popular seaside towns, but if you go inland there are some incredibly cheap properties. Caltanissetta has an average property price of €874/m².
Calabria has holiday apartments within walking distance of the sea at ridiculously low prices. An apartment in Scalea can cost as little as €30,000. The average price in the region as a whole is €1,180/m². Within the region, head to Catanzaro for an average price of just €989/m².
Cheap homes in the mountains
If you head up to the North, life is generally more expensive. However, head further northeast and you can still find some bargains on the border with Austria and Slovenia. This is a fantastic place for nature-lovers, with pristine countryside all around. In Clauzetto, the average price is a low €468/m².
Italy has properties to suit every budget and sometimes you will find €80,000 homes in the same area as €1,000,000 ones. The size, condition and style of property can vary greatly within one province, making it difficult for sellers to price their homes.
Best places for rural living in Italy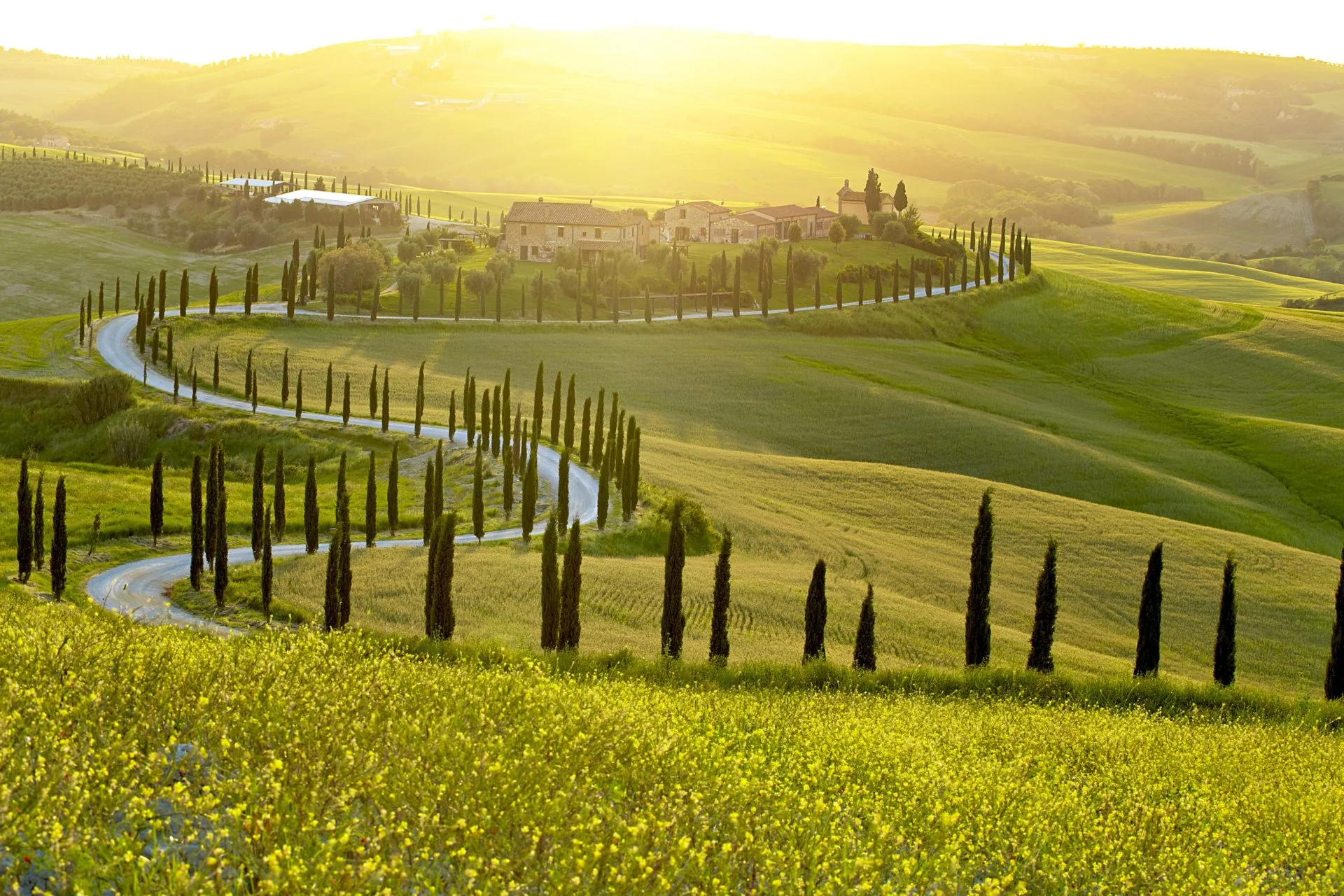 Would you like to own a home in the Italian countryside? For many of us it's the ultimate Italian dream, surrounded by the sights and smells that inspired centuries of writers and artists. The Italian countryside is easy to reach, welcoming and affordable.
Things to consider
Country homes often come with land, so it is worth considering whether you will be able to maintain the building and land yourself or need to budget to get in help. If you just want to have great views, it might be better to buy a house on a small plot on the edge of a hilltop village. If you plan on living in the house through the winter, consider whether you will love the location as much on a rainy day.
Decide what your priorities are regarding location, especially if you want to rent your property to tourists. Country homes offer the chance to start a rural tourism business, potentially even with a government grant, but how far is it from the nearest shop, hospital and airport? Are the roads accessible in winter and can you get a phone signal? Does the area have places of interest for your visitors, such as restaurants, cafes, hiking trails, national parks, beaches and the like?
Additionally, having helpful neighbours and a friendly local community can make all the difference. You should also make yourself aware of those areas that have had earthquakes and ensure that the building meets safety requirements.
Where to look for a country home in Italy
Tuscany
Tuscany has attracted British house buyers for many years, drawn by the beautiful rolling green hills, vineyards and olive groves. Houses in the most famous locations, such as Chianti, carry the biggest price tags, but if you venture to the north and south of the region there are still lovely farmhouses to be found at more affordable prices.
Around the historic town of Lucca, you can find some lovely rural houses. By going to the far north, almost into Emilia-Romagna, there are some great bargains to be found in Lunigiana. This is an area surrounded by vineyards, olive groves, chestnut oaks, castles and monuments.
House prices in Tuscany: In Lunigiana and Lucca provinces, it is possible to buy farmhouses to renovate from €150,000 and a three-bedroom restored property for around €300,000. In comparison, a ruined farmhouse to completely restore near Florence could set you back over €270,000. However, even in the province of Florence it is possible to buy a stone house that is ready to move in for €285,000. It really depends how far into the countryside you want to be!
Lombardy
Look up into the hills around Lake Como in Lombardy and you will find charming little stone houses perched on the hillside. These properties make great holiday retreats and often benefit from wide views of the hills and lakes. The country areas of Lombardy are very convenient for anyone working in Milan or wanting to use the city airports.
House prices in Lombardy: A rustic stone house in the hills or mountains around Lake Como can cost as little as €300,000. The closer you get to the lakes the more expensive they get and, of course, accessibility and lake views make a big difference to the price.
Emilia-Romagna
Emilia-Romagna isn't one of the most well-known regions, but foodies will have come across some of its quality products, such as Parma ham, Parmesan cheese and balsamic vinegar. The region is also said to have the best restaurants in Italy. Like its neighbour Tuscany, you will find lovely stone farmhouses with terracotta tiled rooves and window shutters.
Good road links make it easy to visit the elegant cities of both regions, especially if you look around the areas either side of the main routes between Bologna and Florence. The countryside south of Parma, Modena and Reggio Emilia can be particularly good value.
House Prices in Emilia-Romagna: For a house surrounded by green countryside you could pay as little as €70,000.
Umbria
Moving south of Tuscany is Umbria, referred to locally as the "green heart of Italy". The countryside has sweeping and undulating hills with open vistas and medieval hilltop towns. Although, it isn't bordered by the sea, the region has some beautiful lakes. Two of the most attractive areas are the Vale of Spoleto in the centre and the Upper Tiber valley in the north.
House prices in Umbria: It is still possible to find stone farmhouses to renovate from €110,000. Two-bedroom villas ready to move into go from about €170,000.
Le Marche
Between Umbria and the Adriatic Sea is the region of Le Marche. It's a land steeped in culture, art and nature. From the tops of the Sibillini mountains, across the rolling hills, right down to the beautiful beaches, there is scenery to suit everyone. It is a great place to live all year round, too: you can ski in the winter, hike in the spring and lie on the beach in the summer.
Le Marche has only more recently begun to be discovered by foreign buyers but is proving especially popular for those looking for a quiet life in the countryside. As you would expect property prices get cheaper the further inland from the coast you go, and there are some very large farmhouses.
House prices in Le Marche: You will pay from €170,000 for a large hilltop farmhouse needing renovation. There are also renovated properties for sale that are large enough to offer holiday accommodation from €550,000.
Puglia
The unspoilt countryside of Puglia has become increasingly popular with both tourists and foreign buyers in recent years. This is partly due to the increase in flights to the airports at Bari and Brindisi, but also because of the superb climate and low cost of properties. This is a very rural region of mainly olive trees and vineyards with architecture that is very unique.
Many British people are drawn to the slightly hillier areas around Ostuni and through to Alberobello. This is the area where you are most likely to find a trullo, one of those cone-shaped buildings that many people have converted into cool and quirky holiday homes. But there are also single-story villas surrounded by olive groves and fruit trees that make great homes all year round.
House prices: Trullo to renovate cost from €60,000. A two-bedroom renovated trullo or villa cost from €120,000. A large masseria to renovate starts at around €250,000 but prices vary greatly depending on size and condition, some extremely large ones can cost £1 million.
Best places for expat life in Italy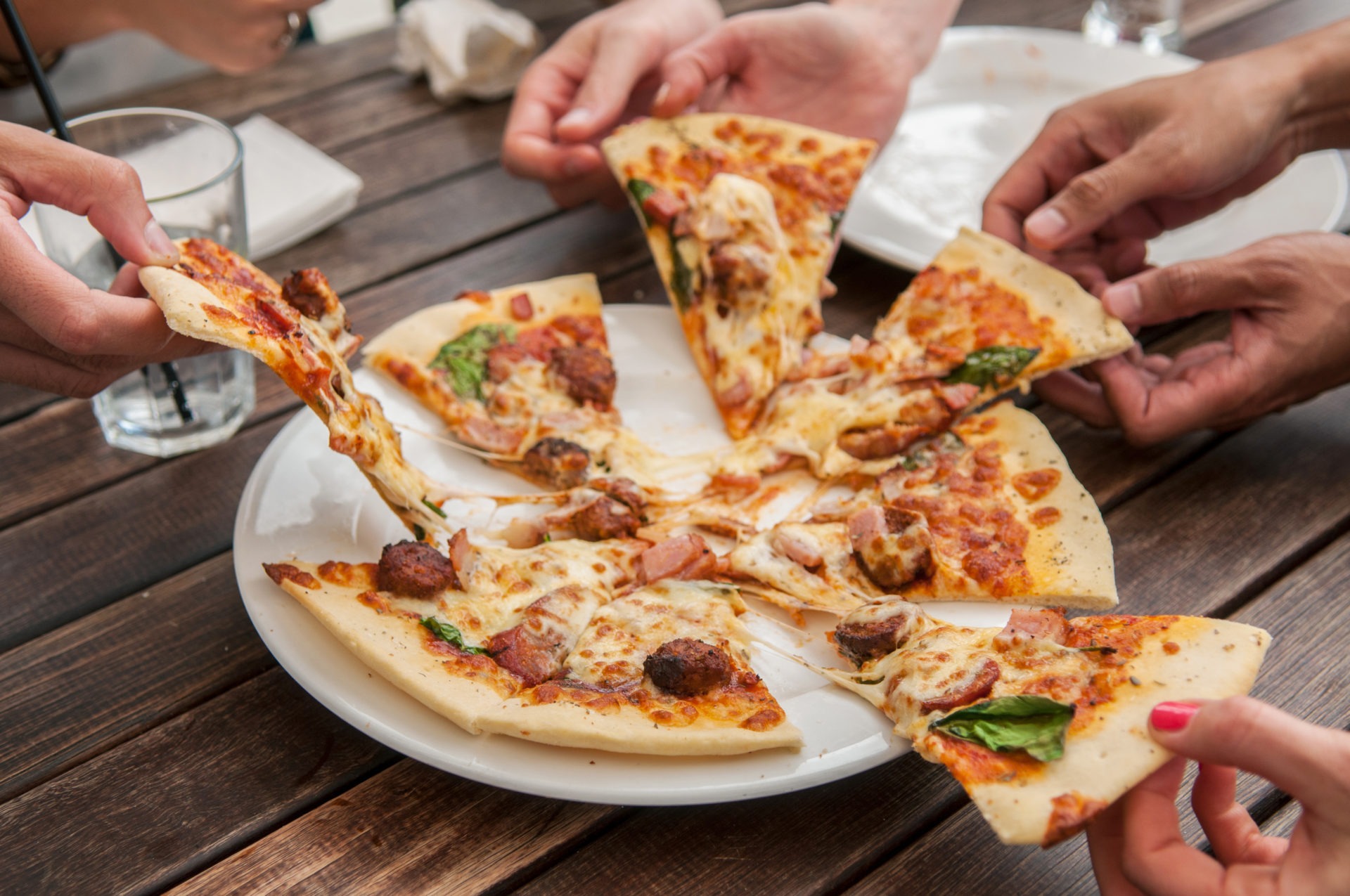 Certain parts of Italy attract more British and international buyers than others. We come for the work opportunities, the convenience of busy airports, or just for the beauty!
Many house hunters from the UK choose to live in Italy, above anywhere else, because they want to avoid expat communities and immerse themselves in a typical Italian lifestyle, integrating with the Italian community.
That said, it can be reassuring to live near other English speakers to call on for help and advice. Another positive factor of expat hotspots is the ease of moving to an area with an established infrastructure of international lawyers and agents used to dealing with overseas clients.
Rome
As the capital city, Rome is a bustling place to live, with all of the cultural and work opportunities you would expect. There is a growing British expat community that live and work in the city's beautiful historic surroundings. They've learnt to combine work with a more relaxed Italian outlook on life.
While Rome's busy tourist trade can make some purchases expensive, property prices are generally cheaper than in other European cities. Rome also has a good variety of healthcare options for English speakers, including both public and private hospitals.
Lombardy
As Italy's financial capital, Milan in Lombardy attracts expats with high-flying careers looking to add some Italian style to their lives. Although property prices are high, the city does offer good employment and business opportunities
Those expats wanting the convenience of a city within driving distance, while living in more natural surroundings, head to the Italian Lakes. Lake Garda and Lake Como are extremely popular places to live, and property can be a little pricey. There are quite a few English, Canadian and Americans expats living around Lake Como and also towards Bergamo, Lecco, Como and Lugano.
Tuscany
For many years British expats have chosen Tuscany as their favourite region to buy property. Who couldn't love those rolling green hills and neat vineyards? If that wasn't enough, you also have the charming regional capital of Florence, home to some of the world's greatest artistic and architectural masterpieces.
All this beauty comes at a price, but British expats have spread throughout the region to Pisa and Lucca and discovered more affordable homes in areas like Garfagnana to the north and Maremma to the south. A small expat community has even popped up in Lunigiana in the Apennine mountains.
Umbria
After the popularity of Tuscany, British house buyers have now spread their search even further. They've discovered that Umbria offers the same great scenery at more affordable prices. It has become popular with retiring expats as well as those hoping to make a living. You will find a good selection of large casali farmhouses and smaller rustici farm buildings needing major restoration.
Puglia
Expats in Puglia are mainly dotted around Ostuni and the Itria Valley, within driving distance of Brindisi and Bari airports. Towns like San Vito dei Normanni, Carovigno, Cisternino, Martina Franca, Oria and Alberobello, all have growing expat communities. Many people buy holiday homes that they can rent out to tourists and then moved to permanently when they retire.
Sicily
Sicily is the largest island in the Mediterranean and boasts mild winters and hot summers. The island lifestyle is simple and laid back. The island has been a popular tourist destination for many years and many British tourists have in turn fallen in love with the place and set up home here.
Popular areas for expats include the eastern region and the inland area on the slopes of Mount Etna. Expats enjoy Sicily's leisurely pace of life, great food, festivals and low cost of living. It also offers opportunities for those who want to rent out holiday properties.
Best places for a peaceful life in Italy
How many Italian regions can you name? Tuscany, Umbria, Liguria…but did you get Friuli-Venezia Giulia, Molise and Basilicata? These three hidden gems may not have large cities or be close to an airport, but if the adventurer in you wants to make a great escape into the depths of Italy, away from the hub-bub of modern life, these regions could have what your searching for and at a fraction of the cost. Each region has breath-taking mountains, charming villages and beautiful coastlines.
Friuli-Venezia Giulia
Friuli-Venezia Giulia is situated in northeast Italy bordering Slovenia and Austria. High mountains make an impressive backdrop to the many different landscapes of the region that lead down to the Adriatic Sea. You can marvel at the mountain scenery of the Eastern Dolomites, walk through lakes and valleys or discover the lagoons and beaches along the coast.
The region also has some historical highlights such as the ancient town of Aquileia. Declared a UNESCO World Heritage Site it was once an important town of the Roman Empire. You can still see the forum, ruins of the river port and the Basilica.
Both the towns of Gorizia and Undine have ancient castles and many villages have interesting crafts and traditions, such as the Venetian-style historic centre in Grado and beautiful frescoes in San Daniele. Many places haven't changed much over the years and the lifestyle is very laid back.
The region of Friuli-Venezia Giulia has a population of around 1.3 million people with many of those living in the capital city of Trieste. The area is only just catching the attention of tourists and there are great opportunities to convert large buildings into holiday apartments, hotels or restaurants. Renovating a property could be a good investment here, as property prices and renovation costs are currently lower than in some more fashionable regions.
Getting to Friuli-Venezia Giulia: The International Airport of Trieste is located in Ronchi dei Legionari (GO), 33km from Trieste, 40km from Udine and 20km from Gorizia. There is also Venice's airport at Treviso, just along the coast.
Molise
Squeezed between Abruzzo and Puglia, the tiny region of Molise was left behind in the 60s by young Italians looking for better jobs in the North and then again when parts of the region were affected by earthquakes in 1985 and 2012. This neglect is a shame, because the region has so much to offer those who go exploring.
Molise has a beautiful Adriatic coastline, with lovely sandy beaches around the picturesque coastal town of Termoli. The capital city of the region is Campobasso, and other large towns include Termoli and Isernia. There are even a couple of ski resorts.
Properties for sale in these coastal areas include small cottages and villas at great prices. The archaeological remains of Saepinum are a must see and there are many hilltop villages to discover, such as Agnone, which specialises in making bells for churches.
If you like bagpipes you must go to Scapoli, where local artisans still make zampogne by hand. This ancient musical instrument is also celebrated in a museum and at the annual festival, which attracts bagpipe enthusiasts from around the world.
Some of the villages have very few inhabitants with plenty of empty properties available. In the countryside there are farmhouses with plots of land just waiting for someone to come and renovate them. The cost of living and the cost of hiring local labour to help with renovation work are very low — great for anyone on a tight budget. You can find properties in Molise for under €20,000.
Getting to Molise: Nearest airports are at Pescara and Naples, both over 80km away.
Basilicata
Basilicata is in the arch of the Italian boot, nestled between Calabria and Puglia. The mountains here are covered in woodland and forests, with charming villages perched on top. The Monticchio Lakes are spectacular, and the Ionic coast offers wide beaches and the popular beach resorts of Metaponto and Policoro.
On the Tyrrhenian side, the coast is indented with promontories and small beaches, where you can find a sunny spot all to yourself. All along the coast the climate is Mediterranean, with cooler air as you move inland. Basilicata's coastal areas are attracting the attention of retiring expats, due to its beautiful scenery and low prices. There are even some new developments with leisure activities to cater particularly for this market. Tourism is doing well along the coast and there are opportunities for anyone wanting to run a tourist-based business or to rent out holiday accommodation inland.
The capital of Basilicata is Potenza, which has a population of around 600,000 people. But, the most famous town is Matera, which is included on the itineraries of many tourists to neighbouring Puglia. The ancient settlement here, the "Sassi", has a network of cave dwellings dug into the rock face of the ravine and is listed as a UNESCO World Heritage Site,
Another visitor attraction is the medieval town of Melfi, with its Norman city wall and castle that emerges out of the rock with an impressive ten towers. Another town that offers lovely sea view properties is the pretty port of Maratea. There are plenty of bargain farmhouses needing renovation, but also luxury properties at fantastic prices
Getting to Basilicata: Bari Airport is located approximately one hour from the city of Matera.
Best kid-friendly places in Italy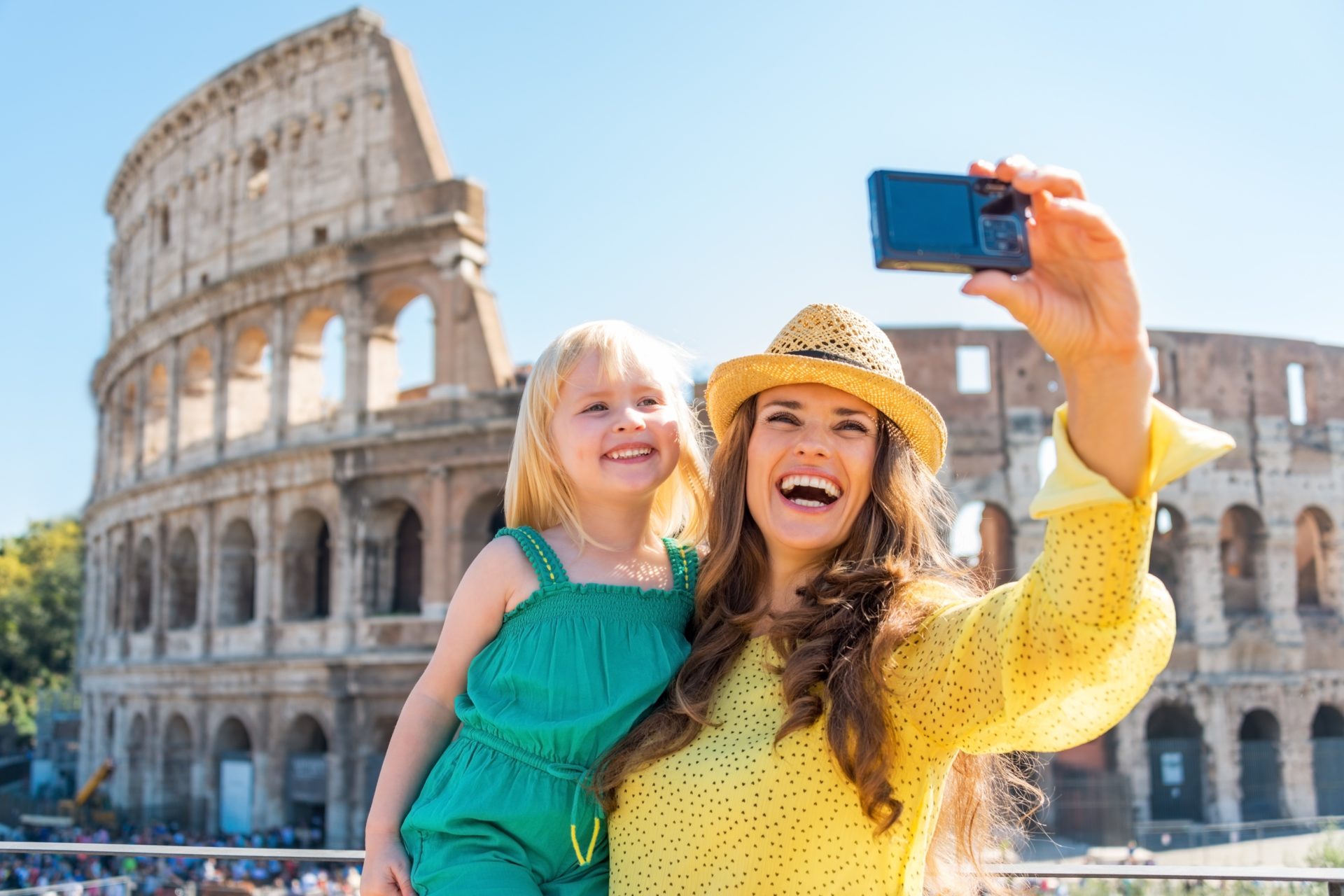 Will children be staying at your Italian property? Whether they're family or rental guests, if the kids are having fun then the adults can relax and enjoy their time in Italy too. And a home in Italy will help them appreciate the finer things in life. What's more, Italians will love your kids too! So where can you buy in Italy where the kids will love it as much you do?
Sorrento, Campania
On the other side of the peninsular from the Amalfi coast, Sorrento combines sea and cliffs with history and tradition. From here there are plenty of fun days out. Children who've studied the Romans will love walking the streets of Pompeii and Herculaneum, and you can reach these by the Campania Express tourist trains. For added drama you'll get to see the famous Vesuvius volcano and explore thermal pools and caves.
Take the lift down the cliff to Leonelli's beach for family fun on the sand. Paddle in the shallow waters with tiny fish around your feet. There are all the family facilities you'll need, including a restaurant that makes superb pizza. In the evening, families dine out together, either at Piazza Tasso or Marina Grande. There's plenty of space for children to run around or watch street entertainers, so no excuse for them to be sitting there looking at their phones!
Getting to Sorrento: Drive one hour from Naples airport.
Property prices: Two-bedroom apartments with sea view from €280,000, historic centre from €390,000, three-bedroom house in park with sea view and shared pool from €670,000.
Rome, Lazio
Toss a coin in Rome's Trevi Fountain and one day you'll return, they say. Hopefully you'll come time and again with the whole family to show them the city's many wonders. The blood-thirsty Romans will always enthral kids, and children and adults can enjoy a course at the gladiator school. It will certainly excite the imagination before visiting the Colosseum and Roman Forum.
Children are made welcome everywhere in Italy, so you can relax and enjoy a meal out as a family and the kids can run around in the piazza and watch street performers. Pasta and pizza are a big hit with most children and a summer highlight has to be the gelato. Young children will enjoy the gift and toy shops, such as the Pinocchio shop, near the Trevi Fountain, and the wooden toys in Bartolucci, near the Pantheon.
Another family favourite is the park called Villa Borghese, which has a zoo, playgrounds, musicians, bicycle hire, a road train, rowing boats on the lake and plenty of space for picnics.
Getting there: From Rome Fiumicino airport into the City Termini takes 30 minutes by Leonardo Express train, by coach 55 minutes, and taxi 45 minutes. There is a fixed taxi rate into the city, so for a family the price compares well against the train.
Property prices: Two-bedroom apartments on the outskirts of Rome from €290,000, in the historic centre from €1 million. Just 30 minutes from Rome you can find two-bedroom houses near the sea, by a lake or in a hilltop village with prices starting at €180,000.
Bardolino, Veneto
On the eastern shore of Lake Garda is the village of Bardolino. The charming old town centre is full of alleyways, shops, restaurants and a long promenade along the lakeshore for family walks. There is a lovely grass area for picnics and sunbathing with a playground, bars, and restaurants.
Kids will want to visit in every season to see all the local events, including the Carnival of Bacchus and Ariadne, the Garda Festival, with a wide range of summer games, and the well-known party Festa dell'Uva e del Vino, which ends with fireworks on the lake. Throughout the year there is plenty for families to see and do in the area. Children will enjoy the boat trips, feeding the ducks, the road train, the beaches and playing mini golf.
For fun family days out there is a safari park, aquarium, castles, cable car rides, as well as the famous Gardaland theme park. The most energetic family members can try water sports on the lake, walks along the shoreline or head to the mountains for some hiking or winter sports.
Getting to Bardolino: Verona Villafranca Airport to Bardolino is 35km and a 32-minute drive.
Property prices: Two-bedroom apartment with terrace and lake views are from €250,000. Two-bedroom house near lake with shared pool from €435,000. In a village further back from the lake a two-bedroom apartment with shared pool costs from €175,000.
Genoa, Liguria
The old port of Genoa has been transformed into a place for family fun. As well as many restaurants, bars, ice-cream parlours and a playground, there is the third biggest aquarium in Europe. You can also take boat trips to local seaside villages and beaches. It's possible to find well priced property along the coast and inland, from where you can make trips into Genoa.
The city of Genoa even has a museum especially for children, called the Citta dei Bambini. It has 50 interactive multimedia exhibits on different topics, such as energy, bubbles, construction and a TV studio. Nearby, you can step into a tropical rainforest at the Biosphere, a spherical structure that is home to over 150 animal and plant species. The nearby summer concert hall also serves as a winter ice skating rink. In the summer, there is an outdoor swimming pool and pirate crazy kids will love seeing the full-size Spanish galleon.
Getting to Genoa: From Genoa Cristoforo Colombo airport you can drive into the port area in just 20 minutes or get a 30-minute shuttle bus.  You can also get a shuttle bus to Sestri Ponente Aeroporto railway station, from where you can reach the main cities in Liguria and nearby regions by train.
Property prices: Two-bedroom apartments in central Genoa from €270,000. Along the coast from Genoa in the Italian Riviera you can find two-bedroom sea view apartments from €199,000. Three-bedroom farmhouses in the hills cost from €480,000.
Spoleto, Umbria
If you want your children to enjoy country holidays surrounded by nature, then buying a house with a pool in the Umbria's countryside is sure to please. Having plenty of space with no near neighbours allows you to relax and not worry about how much noise the kids are making.
An area you might choose is around Spoleto, with its medieval fortress and Romanesque cathedral. Kids and adults will enjoy visiting the castle, La Rocca, with its amazing views across the Umbrian countryside and the Roman aqueduct. You don't even have to worry about walking uphill because, at the base of Spoleto, there are free elevators and moving pathways to take you up to the old town.
Piazza del Mercato is a great place to relax at one of the many bars, cafes or restaurants, and has a great local atmosphere. From the piazza, the ancient Roman arch, Arco di Druso e Germanico, is only a short walk away. If you want a longer stroll, then follow one of the footpaths into the hills opposite the town to get great views looking back at the castle. In the surrounding countryside, there are also mountains, valleys, oak forests, sunflowers and waterfalls to discover.
Getting to Spoleto: Umbria has a regional airport, the Aeroporto Internazionale dell'Umbria. There's also Perugia's San Francesco d'Assisi airport midway between Perugia (12km) and Assisi. Drive time to Spoleto 45 minutes. Or you can catch the train or drive from Rome's Fiumicino airport, which is about two hours' drive time from Spoleto.
Property prices: Three-bedroom apartment in a historic building from €185,000. Two-bedroom town houses in Spoleto from €149,000. Detached three-bedroom country house from €95,000. Country house with pool from €245,000.
Best places for winter sports in Italy
From the Italian Alps right down to Mount Etna on Sicily you can find homes with views of snow-capped mountains. Most are more affordable than French ski resorts too!
The Italian Alps stretch across the northern regions of Piedmont, Valle d'Aosta, Lombardy, Trentino-Alto Adige, Veneto and Friuli-Venezia Giulia, and border France, Switzerland and Austria. This is where you will find the most famous ski resorts, but there are also mountains across Liguria and heading down central Italy, becoming particularly prominent in Abruzzo, Basilicata, and Calabria. This range of mountains is called the Apennines and are around 750 miles in length. The highest slopes get winter snow, even as far south as Calabria and Sicily.
The best part about having a mountain retreat in Italy is the various cultural and outdoor activities on offer throughout the year. Skiing, snowboarding, trekking, mountain biking, horse riding and ice skating are just a few. Across Italy there are almost 300 ski resorts with 1,831 ski lifts between them.
The Dolomites
The Dolomites in the northeast are very popular with tourists and are about a two-hour drive from Venice and Verona, with Austria as its close neighbour. There is an excellent variety of slopes, offering skiing or snowboarding in elegant resorts, such as Madonna di Campiglio, Val Gardena, Sasso Lungo, Val Pusteria, Val di Fassa and Bolzano. But, the most popular is Cortina d'Ampezzo, which hosted the Winter Olympics in 1956 and has a cable car that goes up nearly 10,000 ft.
There are delicious food specialities to try including dumplings, a cured meat called speck and apple strudel. A short bus ride from Cortina you could buy a two-bedroom apartment for around €150,000 and in Bolzano a small apartment costs from €200,000. It's all about location. If you want to buy a property to rent out, being close to the slopes, restaurants and good access roads will greatly increase your rental potential.
Trentino-Alto Adige is a perfect place to start searching for a ski chalet. It is easy to reach from Venice, Verona and even Milan and is very close to Lake Como. Trentino is largely Italian speaking, but as you go into Alto Adige, the language changes into predominantly German. Bolzano is the region's main wealthy town and is less than 50 miles from the Austrian border.
Valle d'Aosta
In the northwest bordering with France and Switzerland is the Valle d'Aosta. Popular ski resorts include Courmayeur and Cervinia, and the countryside is dotted with medieval castles and fortresses to discover in summer. You can enjoy hiking and mountain biking in the most breath-taking scenery, where you can still find many villages and castles off-the-beaten track. Rock climbing, kayaking and rafting are also on offer and the Gran Paradiso National Park is simply beautiful with its wildflowers and numerous species of endangered wildlife.
The huge Alpine glaciers of Gran Paradiso, the Matterhorn, Mont Blanc and Monte Rosa are simply stunning. There are some very affordable areas to buy property with good rental potential. There are 50m² apartments for less than €100,000 and if you do some further searching it is possible to find rural properties and apartments for under €200,000.
The Apennines
The mountains of the Apennines are not as high as the Alps. The highest ski resorts have an altitude of 2,360 metres and the highest peak is Corno Grande (Big Horn) at 2,912m above sea level. There are some lovely skiing areas though, such as Roccaraso, Campo Felice, and Rivisondoli. Ski passes tend to be much cheaper than in the alps and property prices considerably cheaper.
The popular ski resorts of Alto Sangro (Roccaraso/Rivisondoli) in Abruzzo offer up to 91 km of slopes, but there are also seventeen other ski resorts to enjoy in this region and many can be reached from Rome in under two hours. Abruzzo's natural beauty and friendly locals make it a lovely place to be all year round. A two-bedroom chalet in Pescasseroli, Abruzzo can be bought for just €150,000.
Heading further south, you can even find a handful of ski slopes in Calabria, where you could easily spend the morning by the sea and the afternoon on the slopes. The three main resorts are inland of Codenza, and are called Camigliatello Silano, Lorica and Villaggio Palumbo.
What is even more amazing is that not only can you ski in sunny Sicily, but you can ski on the Mount Etna Volcano. Despite being an active volcano more than 25% of Sicily's population live on Etna's slopes, and it is the main source of income for the island, both from agriculture (due to its rich volcanic soil) and tourism throughout the year.
What type of property should you buy in Italy?
The next step in your Italy property buying journey is to determine which kind of Italian property suits you and your needs. There are a number of different types of properties available in Italy, and you'll find that their styles and prices differ significantly depending on the region they are located in.
To help determine what kind of property is best for you, we recommend sitting down and listing everything that comes to mind about what you want and need. Try answering these questions:
What type of property do you see yourself living in? A new-build apartment, villa, farmhouse, trulli?
How big does it need to be? How many bedrooms? How many bathrooms?
Would you prefer to live in an old house or something new? If you are looking for an old property, are you happy to manage a serious renovation? Or perhaps a redecoration is more in line with your plans?
Do you need a terrace? Off-road parking? A garden? A swimming pool? Maybe you are looking for some land with fruit trees? A vineyard to manage? An outhouse/ annex?
Are you looking for a property that you can open as a B&B business or guesthouse?
What type of view (if any) do you require from the property?
What else is needed to fulfil your property requirements?
What condition will your dream property be in?
Another big question you need to ask yourself is: what type of condition do you ant your property to be in? This is crucial, as different levels of work and maintenance are necessary depending on what you end up going with.
New build
If all you seek is a low maintenance property that you can live in or rent out, a new build Italian house or apartment could be the best option for you. Be aware that nearly all modern Italian property is sold freehold, so you will own a proportional part of the freehold for the new build complex and will be financially responsible for general maintenance in the shared areas. It is possible to find new build properties in rural areas, but, as there are fewer, competition can be fierce.
Restored or renovated
Restored or renovated properties that are in excellent condition are a popular choice with second home buyers purchasing in Italy for the first time. Often, they are old properties in fantastic locations, which meet all expectations for buyers imagining their life in the Italian countryside. These are likely to be the most expensive properties on the market.
Renovation projects
If you are seeking a bargain in a beautiful location that you can renovate into your dream property, then a renovation project is your best bet. However, keep in mind that this type of project can involve a lot of work and expense, so you will need to be prepared for a long-term commitment if you want to restore your property to its former glory.
Next, let's have a look at the types of property in Italy:
Appartamento in vendita – Flat for sale
Essential vocabulary:
Appartamento – apartment
Monolocale – studio flat
Bilocale – two room flat
Trilocale – three room flat
Prima piano – first floor
Camera – room
City apartments are generally in buildings less than seven storeys high, with flat roofs, and balconies providing outside space for each apartment. The ground floor is often leased for commercial use, such as a bar, restaurant or shop. Top-floor flats are most sought after and sell for the highest prices, because they are quieter, lighter and have the best views.
Palazzo apartments are literally palatial. While newer buildings tend to have lifts, apartments in old palazzos in the historic centre often only have stone or marble staircases, albeit very grand. Palazzo apartments also have the benefit of large rooms and beautiful frescoed ceilings and walls.
Hilltop village apartments tend to have steep and narrow staircases, which is something to consider when choosing furniture. Roofs are usually timber with terracotta roman tiles.
Country apartments are becoming increasingly popular, especially as holiday homes. In expensive regions such as Tuscany, where a castle (castello), villa, monastery or convent is out of most people's price range, you can now find these beautiful properties split into apartments.
Sea or lake view apartments often look like villas from the outside but are split into apartments. A waterfront home can become much more affordable when you consider an apartment over a house.
Casa invendita – House for sale
Essential vocabulary:
Casa – house/home.
Casa a schiera – terraced house
Casa gemella – semi-detached property
Casetta – a small house
Villa – detached house with garden/land
Villino – cottage/small house with garden
Chalet – mountain houses
Italy's small villages have small, quaint streets full of traditional properties often built of stone or brick. These Italian houses may look narrow and small from the front, but they can be surprisingly spacious inside, as they go back a long way and have many floors. They may even have some outdoor space such as a courtyard, balcony or roof terrace. However, parking is usually difficult, due to the narrow streets. Inside you might find character features such as tiled floors, wooden beams and stone fireplaces. Villages on hilltops also tend to have great views of the surrounding countryside.
A house in a hamlet offers a great escape from city life. Many of the smaller hamlets have become deserted over the years, but thanks to ambitious developers some have been bought in their entirety and renovated ready for resale. The houses for sale in these hamlets make perfect holiday homes in Italy, and often share a swimming pool, gardens and tennis court with other properties.
Country cottages and villas in Italy (villa in campagna) were originally designed as a retreat from life in the city for the wealthy. Even today, many city dwellers own a country villa for weekend and summer breaks. Average sized villas tend to be fitted out with the very basics needed for family holidays. So, if you are looking at buying one to live in all year round, don't be surprised if the kitchen is rather smaller than you are used to, or it has no winter insulation or heating.
Around the lakes of the Lombardy region there are Italian villas of varying styles and sizes, with stunning lake views, with prices to suit every pocket. Even by the sea you can still find holiday villas at good prices.
Anyone who loves the mountains and winter sports will have a picture in their minds of a pretty wooden chalet with a roaring fire. And the Alpine regions of Italy don't disappoint. You can find chalets made of wood with exposed beams, over-hanging roofs and wrap-around wooden balconies, covered in flowering window boxes. You will also find stone-built properties with cosy stone fireplaces. The whole design is aimed at keeping in the heat and keeping out the cold.
What about an Italian farmhouse in the South?
Farmhouses in Italy are a popular choice with British house buyers looking to make the move to the country. Usually stone or brick built they offer good sized family accommodation with plenty of outside space. Large farmhouses also have the potential to be used as B&Bs or to offer holiday rental accommodation in part of the house or outbuildings.
The first place many people think of when it comes to Italian farmhouses is the region of Puglia. It is an area where many British people own homes, tempted by a combination of southern heat but with good access all year from UK airports. Country properties divide into trulli, which are smaller conical-shaped homes, and larger farmhouses called masseria.
Can I own my own vineyard in Italy?
To buy a large wine estate that produces enough grapes to make you money, you will need a few million euros. However, it is still possible to have your dream with a smaller budget.
Looking for a vineyard
With 750,000 hectares of vineyards under cultivation across the whole of Italy, there are plenty of places to start your search. You have two options, either look for a region you will feel most at home in, or, if the taste of the wine is the important factor, go to the region where your favourite is grown.
Although you will find grapes being grown in every region of Italy, the Veneto and Puglia regions are the biggest producers of wine grapes, followed by Emilia Romagna, Sicily, Tuscany and Abruzzo. Among the 500 varieties of grapes grown, Sangiovese, Trebbiano, Montepulciano, Catarratto, Merlot, Barbera and Chardonnay are some of the most planted.
In Northern Italy, the most popular variety of sparkling wine is Prosecco, which is produced in the rather flat Veneto region. The well-known Pinot Noir can be found in the Valle d'Aosta, Lombardy and Trentino.
Moving down the country the regions of Emilia-Romagna, Tuscany, Umbria, Le Marche, Lazio and Abruzzo produce two of the most popular varieties, Sangiovese and Trebbiano. In Tuscany, Umbria and the island of Sardinia, you will also find Cabernet Sauvignon, and, for a good Merlot look no further than Tuscany, Umbria and Lazio.
Most foreign buyers picture lines of grapevines across the rolling hills of central Italy, particularly Tuscany. However, the flatter region of Puglia is a very big producer of excellent reds, such as Primitivo and Negroamaro and offers property buyers better weather and lower prices than Tuscany. Some wealthy foreign buyers want luxurious properties in picture-book scenery, but the British tend to see the benefits of investing in a rundown character property with potential.
Once you have found the region you would like to live in, contact agents in that area who will be able to advise you which properties have vineyards. They are not always easy to find on English-language websites and it will probably be easier and cheaper to find a specialist rural estate agent. Remember that neighbouring farmers will always have first right of refusal to buy farmland, so you need to be dealing with professionals.
Producing your own wine
You don't need to be wealthy to have the satisfaction of walking through your own vineyard and drinking the wine it produces. With a small vineyard of one hectare upwards, you can usually produce enough wine for your own use.
There is more to producing a good wine than you might think, and if you don't know what you are doing, it's a good idea to get a local farm worker with experience to in exchange for a share of the harvest. By working alongside him, you will learn more than by studying books.
Hiring a professional team for your move to Italy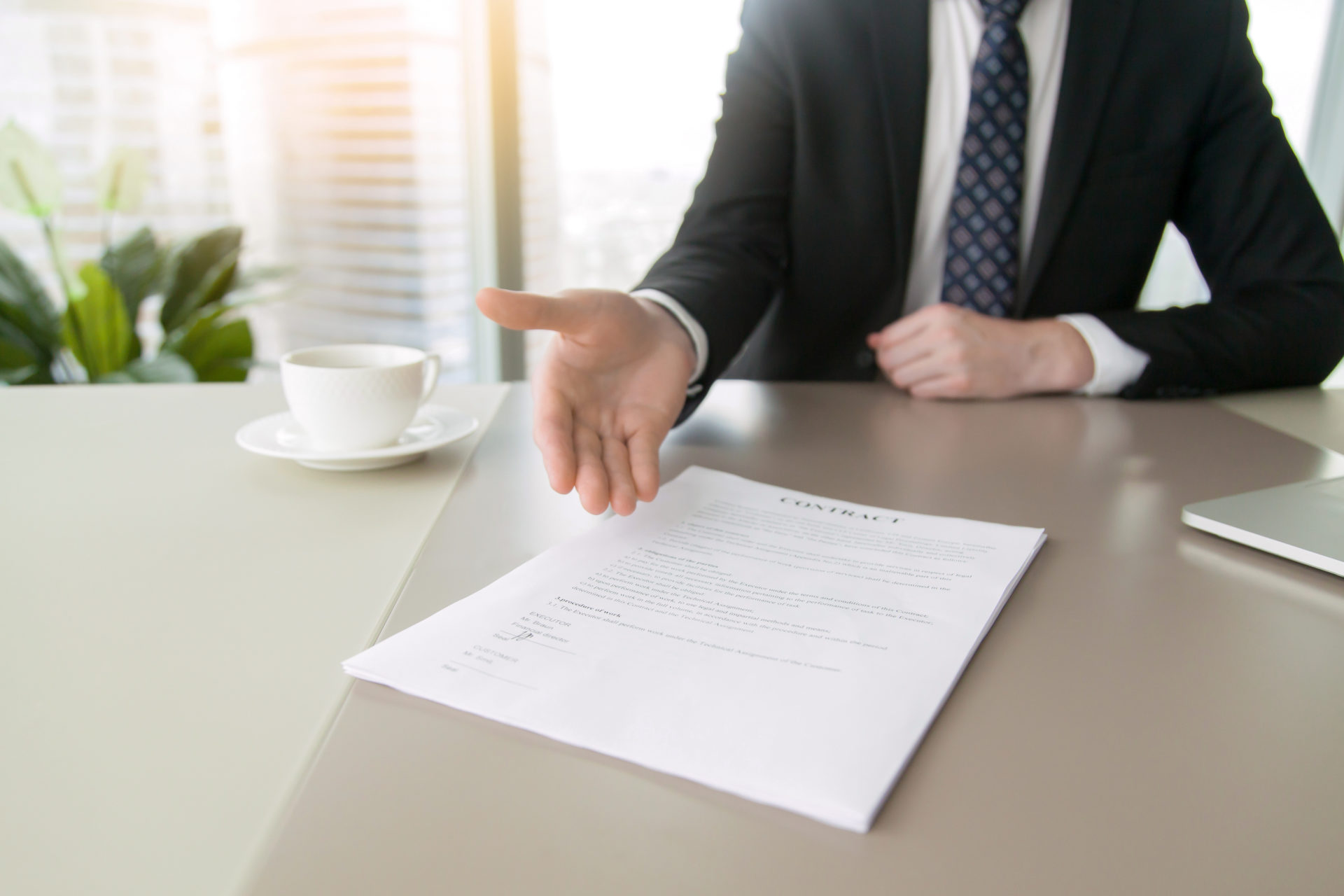 Anyone who has moved home before will know that it can be a complex and stressful process, but if you consider the language barrier and different legalities in Italy, it can be even harder. This is why it is definitely worth hiring a team of specialists to help you through the process.
You will need to hire an estate agent, currency specialist, and, if required, an independent financial adviser, as well as finding a notary to oversee the sale. You may also wish to hire an English-speaking solicitor to assist you, though most Italian property is sold without their input.
Choosing the right Italian estate agent
Choosing the right Italian estate agent is instrumental to the success and smooth running of your move. They will also ensure you get the most out of any viewing trips you book to your desired area.
Before you start looking for an agent, make sure that you have considered the following so you can clearly tell them what you need from a property purchase:
The suitability of your chosen area of Italy.
The exact specifications of properties that you will consider, i.e. the number of bedrooms and bathrooms, a garden, a swimming pool, etc.
The legalities associated with the purchase, and the regulations you will need to adhere to during the process.
Are they accredited?
Double-check that any Italian estate agent you are considering working with is professionally accredited. This will help you ensure you don't end up facing legal problems further down the line. To ensure peace of mind, make sure you establish from the start that they are licensed to be able to sell you a house.
Are they proactive?
Do your research and try your best to find an agent before you go to Italy to view properties. Conduct some research into potential agents, and, after contacting them to introduce yourself, test them to see how eager they are to help you.
You can do this by sending them a brief outlining what you are searching for right off the bat. See how long it takes for them to get back to you, and whether the information they send is relevant to the requirements that you've outlined.
Don't be afraid to ask for references, or to see how easy it is to get hold of them by calling the office or dropping them an email. It will also pay to ask what other areas they can help with i.e. local area knowledge on medical services, schools etc.
Do they understand your needs?
A good agent will listen to your criteria closely and suggest appropriate properties that tick your boxes and match your budget. They shouldn't waste your time with properties that don't meet the criteria you've expressly outlined. They ought to be clued up on the property buying process in Italy, be able to talk you through it step-by-step, and also know a lot about the area you are interested in, plus any nearby alternatives that might not have been on your radar.
Can you communicate?
Buying property is a complicated business, which makes it vitally important that you have an Italian estate agent that you can converse with fluently. Even if your language skills are excellent, chances are high that there will be terminology that you are unfamiliar with. You need to make sure that you understand what is happening every step of the way, and that's why finding a bilingual agent is vital.
The team at Italy Property Guides has over a decade of experience working closely with estate agents across the country. We have built relationships with the most reputable and professional agents we have come across to ensure we have the right contacts to help our readers purchase smoothly and successfully in Italy. Take a look at the Italian properties listed by these trusted agents on our Italy property search listings. For more information, email us at italy@propertyguides.com or call us on 020 7898 0549.
Choosing a currency specialist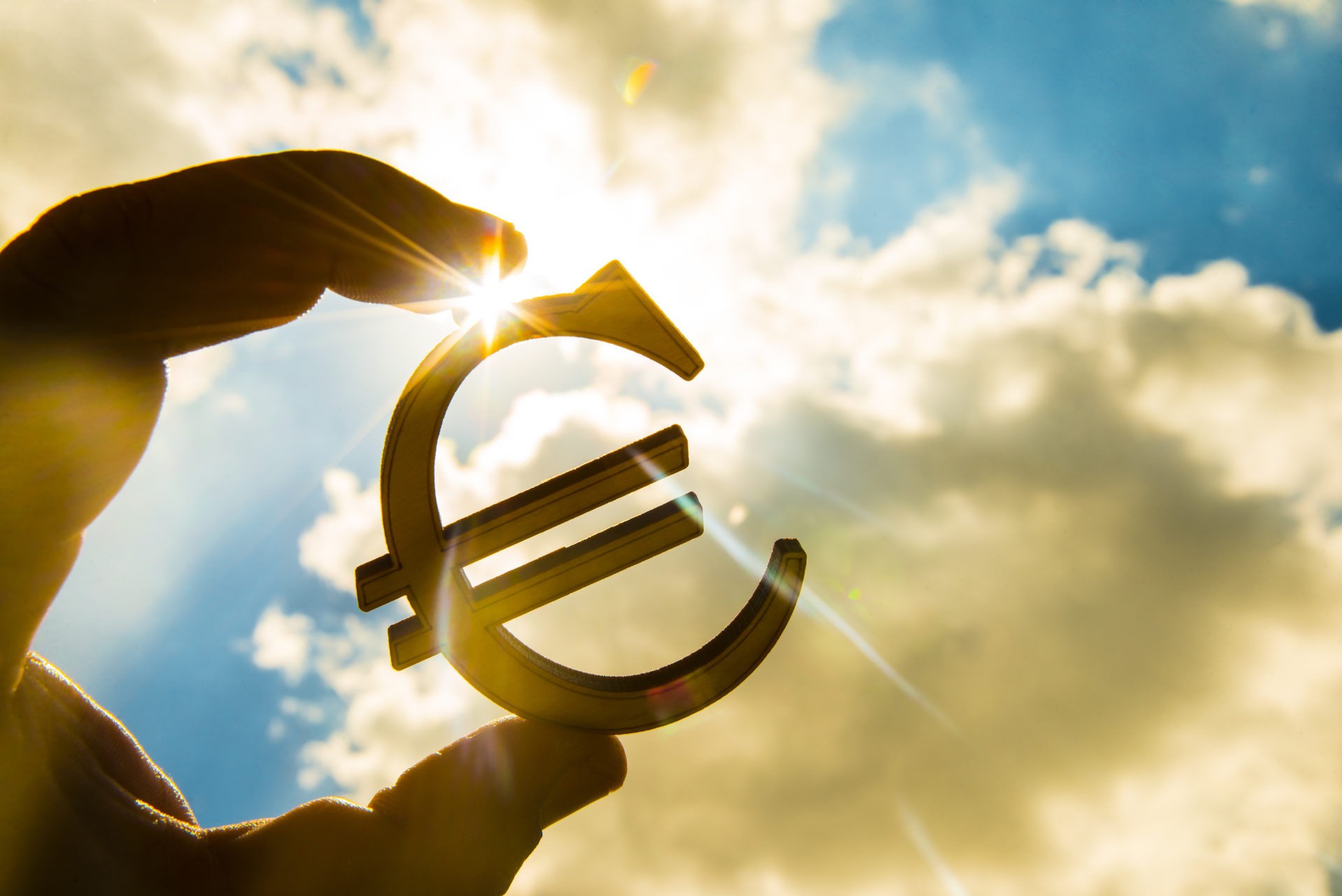 While your estate agent will help you find a property, a currency specialist will help to protect your finances from any market risk that might devalue money you've put aside to pay a deposit or other expenses. Therefore, hiring one is an important step to ensure you get as much value as possible.
Because you will need to pay for your home in euros, you've probably been keeping one eye on the currency market for a while now. As you will be aware, the rate moves every day, which means cash you transfer could end up costing more than you originally budgeted for.  This can be quite impactful if you're not careful — a drop of 1% in sterling's value can increase the cost of a €150,000 home by over £1,000. If the pound plunged several percent, things could get very expensive.
A currency specialist can help you secure a good rate with a forward contract, which is an agreement that fixes the exchange rate for 12 months, allowing you transfer the amount you budgeted for. Our trusted partner Smart Currency Exchange has a great record in helping our readers get maximum value with forward contracts — read their Property Buyer's Guide to Currency to find out more.
Choosing an independent financial adviser
As you get closer to securing your dream move to Italy, you'll want to take the time to make sure all your finances are planned sensibly. With this being such an important transaction, it's usually worth seeking guidance from an independent financial adviser. They will be able to go over every aspect of your financial plan and provide impartial advice on keeping the costs of buying as low as possible.
At Italy Property Guides, we work alongside a network of trusted experts, including financial advisers who can assist with your move. Our professionals can also help to plan other items, such as pensions (including QROPS), taxation, and wills. Contact us at info@propertyguides.com or on 020 7898 0549 and we can put you in touch with them.
Are you planning on financing your property purchase with a mortgage? It's probably worth speaking to a mortgage adviser familiar with the Italian market to help you secure a deal. They can also help you with related issues, like arranging insurance. You can read more about mortgages in the finances section of this buying guide.
Choosing a notary
Buying a property in Italy has a different process to the UK and some countries in Europe. In other nations, it's absolutely essential that you hire a solicitor to handle your interest and affairs when you buy property. However, in Italy, this is rarely done, and much of the responsibilities that fall to a solicitor are carried out by a notary.
By law, property transfer contracts must be signed in front of a notary. However, the role of this professional goes much further than simply stamping and signing a document as the witness to a transaction. As public officers appointed by the Italian Ministry of Justice, they act as a third party independent of both seller and buyer. They ensure that the conveyance of the property complies with legal requirements, in the common interests of both buyer and seller, especially the purchaser.
The role of the notary
Before the deed can be signed and the property exchanged there are a number of investigations to be carried out by the notary. A good estate agent may already have carried out extensive checks before allowing the property to go on their books, as they don't want any unexpected problems to crop up. A notary will still carry out their checks regardless. If everything is in order, it is possible for a straightforward purchase to go through in six weeks.
The notary will check that:
the seller really owns the property.
there are no mortgages or foreclosures recorded at the territorial offices of the taxation authorities.
there are no constraints, such as right of first refusal, or covenants regarding assets classified as historic, artistic or of archaeological value.
the previous owner has paid all service charges.
the cadastral plan conforms to the actual state of the property.
the property is in order regarding building/planning permissions.
the correct taxes are applied to the purchase. The notary is trained in tax matters and can suggest solutions resulting in tax savings, such as the benefits of purchasing a main residence. It is part of the notary's job to collect funds from you to pay the taxes and duties. Upon registration of the deed these will be paid over to the taxation authorities.
the rules specifically designed to protect those who buy a property under construction have been complied with.
the energy performance of buildings is certified in accordance with national and regional rules. The seller is required by law to deliver to the prospective buyer a copy of the applicable Italian energy performance certificate (Attestato di Prestazione Energetica or APE for short).
all regulations have been observed regarding money laundering, traceability of payments and the commissions paid to any real estate agency.
Your notary will also help you to sign the preliminary contract and final deed, as well as handling the transfer of funds when it comes to payment and registering the sale with the authorities. You can find out more about this in the closing the sale section of this guide.
Finding and hiring a notary
The National Council of Notaries (Consiglio Nazionale del Notariato) recommends that a house buyer contact a notary at the start of the negotiations before signing a proposal to purchase or preliminary contract. In this way, every part of the transaction can be considered together with the notary. As it is the purchaser who pays the notary fees, you are free to select the notary.
The choice should not be imposed on you by the estate agent, mortgage provider or seller. Although, in reality, foreign buyers often use the notary recommended by their estate agent, as they will have dealt with them many times before. You can search for a notary in the area of the property using the search tool on the Consiglio Nazionale del Notariato website.
Do I need a solicitor in Italy?
It is not a legal requirement to hire a solicitor when buying a property in Italy. Most Italians conduct a house purchase using only an estate agent and a notary. When the agent and notary don't speak the buyer's language, some foreigners decide to also hire an Italian English-speaking solicitor.
A bilingual solicitor will be able to talk you through the buying process and act solely in your interest to identify any problems at an early stage. Preferably they should work in the same province as the location of the property and the notary, as their local knowledge can be very beneficial.
If you suspect there could be any problems in the pre-purchase checks, such as boundary disputes, outstanding debts, no planning permission, or that the property is owned by a number of relatives, getting a solicitor to do checks at an early stage may give you some reassurance. It's possible that any problems can be resolved, before you part with any money. If you are unable to attend the final completion at the notary's office, you may also draft a special power of attorney allowing the solicitor to represent you in front of the notary.
At Italy Property Guides we always recommend engaging a specialist property lawyer in Italy. We can introduce you to a trusted, affordable, English-speaking lawyer in Italy through our network of trusted property professionals. Contact us at info@propertyguides.com or on 020 7898 0549 and we can put you in touch with them.
Planning your finances to buy property in Italy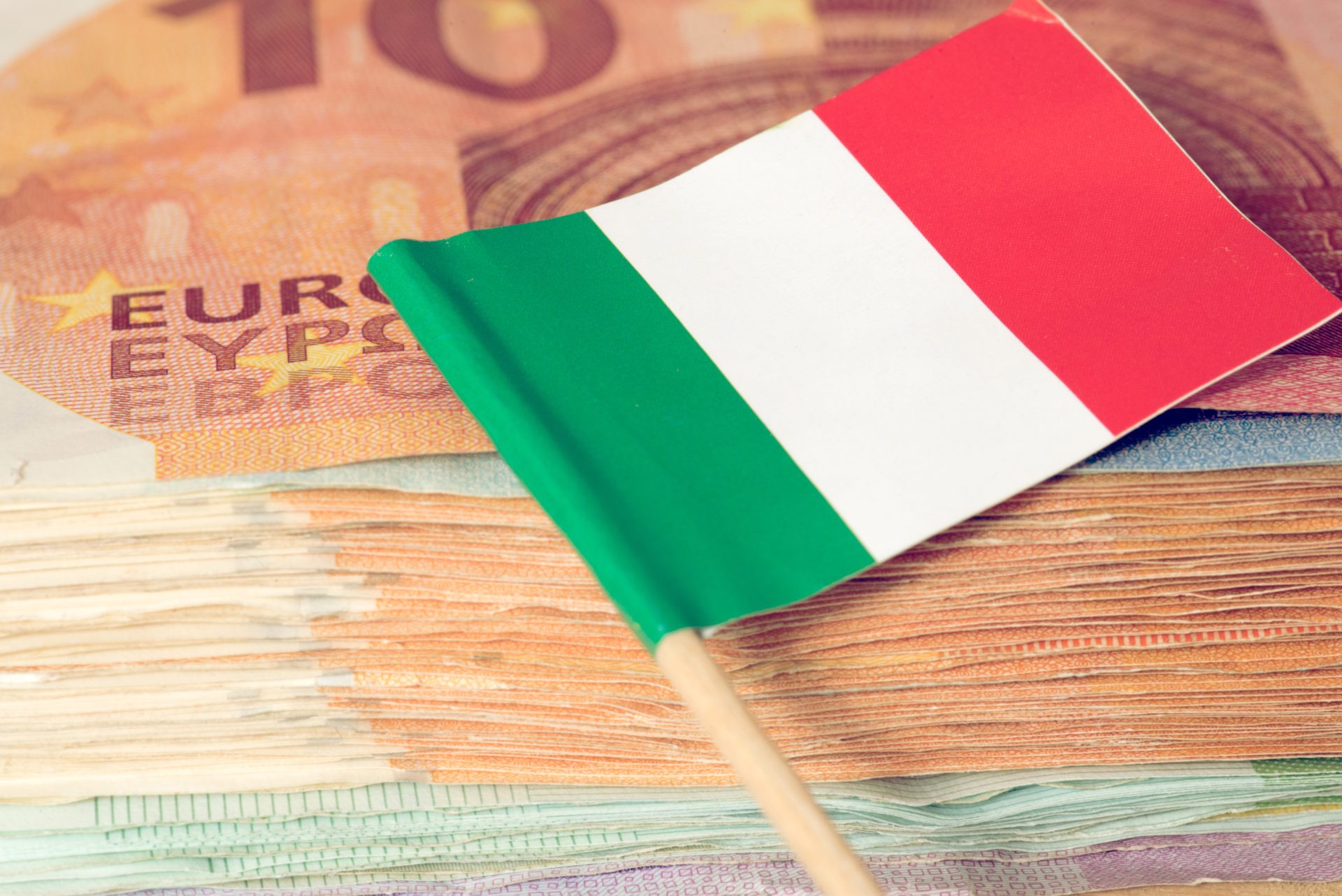 There are many ways of financing a property in Italy. But they essentially come down to using your own money and assets, borrowing money, or a combination of each of these.
Using your own money
There are a few ways you may be using your own money to finance. You may be buying a home in Italy with savings, or by cashing in an investment. The returns from UK buy-to-let are not what they once were (and the taxes on such income are higher), so you may be cashing in part of your portfolio. You may also be selling up entirely and buying in Italy with the proceeds.
If you're a British retiree you also have the option of cashing in part of your pension pot when you get to the age of 55, tax-free for up to 25%. Other countries will have similar rules.
If you opt to buy with friends or family, the money required can be as little as a few thousand. Read our guide about buying with family members.
Borrowing money
Most of us use credit cards, mortgages and have cars on finance, so why not a property abroad? Given that property tends to rise in value, and offers an income from rental, it can make a great investment. It will certainly save you money on holidays and, if moving for retirement or work, with the generally cheaper living costs in Italy.
Getting a mortgage
If you plan on purchasing with a mortgage, you will need to assess the different mortgage options available, whether you want to take out the mortgage in the UK or in Italy, and what restrictions and conditions on a mortgage you are likely to encounter.
Make sure you get the best possible mortgage for your property by talking to your recommended Italian mortgage specialist

.
To take out a mortgage on an Italian property you need to go through an Italian bank or a foreign bank that has branches in Italy. Alternatively, you could go through a broker who has contacts with Italian banks and can find you the best deal. Mortgages for foreign buyers are only available for residential properties — new or habitable properties are more favourable than a renovation project.
Italian banks are cautious lenders and so will require a lot of evidence that you are a low risk borrower. They will assess your actual ability to service a loan. So, in effect, they will look at your net income, after tax and all outgoings. Generally, around 35% of your net income will be viewed as covering your existing outgoings and servicing your Italian loan.
How much can I borrow? Up to 50-60% of the property value with the following terms:
Maximum debt-to-income ratio:30-35%
Minimum loan:Usually €50,000, but some banks have higher minimums.
Term:Maximum duration 25 years. Maximum 75 years of age at the end of the mortgage.
Mortgages available: You can get variable and fixed rate mortgages, which are currently at historically low interest rates.
Who can apply for a mortgage? You can apply for an Italian mortgage if you are an employee, self-employed or a retiree. Italian banks will look more favourably at your application if you are already resident in Italy. Usually you will be required to open a bank account with the lender bank, from which mortgage repayments can then be made.
What paperwork will I need? As well as copies of your passport, proof of address and property sales agreement, you'll be asked for proof of income. For employed applicants this will be an employment contract, four months' pay slips, your last two P60s and the last six months' bank statements.
If you are self-employed, you'll need to show the last three years signed accounts, two years tax returns, an accountant's declaration, and your last six month's personal and business bank statements. Some of the documentation requested with your application may also need to be translated into Italian and certified.
Property checks: The mortgage provider will want to appoint a surveyor to inspect the property, and you will need to appoint a notary to perform a "Title Check" and issue a check report for the bank. The whole process usually takes from 4-8 weeks.
Additional costs: Other costs involved are likely to include a bank's arrangement fee (typically 1% of the loan amount), brokerage fees, the cost of a survey (around €250), mortgage registration tax (0.25% if main residence or 2.00% of mortgage amount on a second home), notary fee, home insurance and interpreter fees.
To determine the best options for your personal circumstances, we recommend speaking to a professional mortgage advisor. We can put you in touch with one of our trusted mortgage advisers who will help you to assess your options — contact us at info@propertyguides.com or on 020 7898 0549.
Equity release
Raising money from your assets can make them work harder for you. Why have all that wealth locked up in a large family home when the family have all left, but maybe can't afford nice holidays? Equity release offers a way to let the grandchildren and extended family enjoy a holiday home in Italy during your lifetime, rather than paying inheritance tax on it afterwards.
Homeowners aged over 55 have the option of using the equity built up in their property. They can get this tax-free, as cash without selling up or downsizing.
There are several types of equity release. The most popular is a called a lifetime mortgage. You withdraw a percentage of the property value from your home, but remain the full owner of it, you've just borrowed against it. Variable and fixed-interest rate versions are available.
Within lifetime mortgages there are various options:
A "roll-up lifetime mortgage" is where you receive a lump sum and retain 100% ownership of your property and there are no monthly payments to make.
A "drawdown lifetime mortgage" works the same except you can choose to release the money as and when you need it, and have funds kept in a reserve until you choose to use it.
A "flexible lifetime mortgage" works the same, you retain full ownership and take a lump sum, but you can make voluntary payments without incurring any early repayment charges.
To get equity release, the following criteria usually need to be met:
You must be aged 55-95.
It must be your own, permanent main residence, and you live in it for over six months of the year.
It must be worth at least £70,000.
Other finance options
If you are not able to obtain an Italian mortgage, raise the cash yourself, or access equity release, there are other ways to finance an Italian property purchase, including:
Raise the finance by borrowing against an asset you own in another country and paying cash for your Italian property.
Buy a property where the developer offers finance.
Find a property where the private owner is willing to accept a deposit now and have the rest paid off in instalments over a number of years, typically two to three. The agreement is contracted through a notary and is known as a "purchase deed with retention of title".
When determining your budget, rather than just noting down the actual purchase price, you need to delve deeper to avoid being caught out by additional costs that will arise during the buying journey. These hidden costs can really add up, so it's important to budget for them from the start.
Costs of purchasing property
The costs involved in buying a property in Italy will vary depending on various criteria and you should seek qualified advice from a financial adviser as to which apply to your circumstances, to ensure you pay the correct taxes.
You will also need to pay fees to the key players who assist you with the purchase of your property, including the notary and estate agent:
Notary (notaio): The Notary fees depend on the specifications of the transaction and the rates applied by the notary. For a standard property purchase, the fee is typically set based on a sliding scale related to the property sale price. Budget for a rough guide price of €1500–€3000 or 1–2.5% of the property value.
Estate agent (agente immobiliare): Both the buyer and the seller pay a commission to the estate agent. They usually charge 3% of the purchase price plus VAT (22%). The commission is usually due to the agent as soon as the purchase offer is accepted. However, you can negotiate on their commission and when it is paid. Most will accept payment on completion.
Translator (traduttore): Cost of the translator who is present on the day of signing to translate the deeds into your own language before you sign it. This may not be necessary depending on your own and others' language skills. Approximate cost between €250 – €350.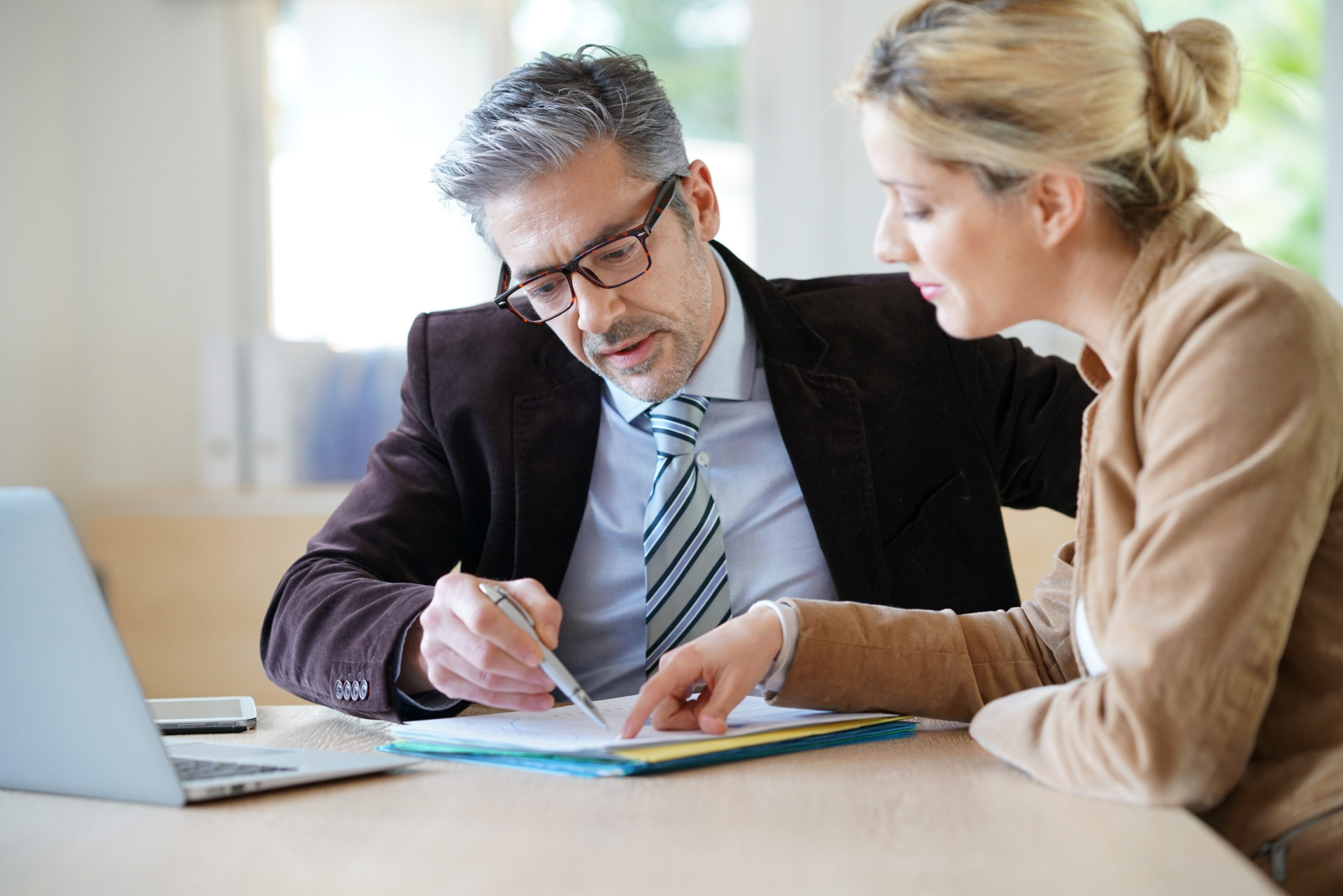 If you plan on moving to Italy on a permanent basis, to avoid paying taxes in both countries you will need to establish your tax liabilities in the UK, taking into account your new residential status. As your circumstances will be changing, you may be subjected to taxes on selling your UK home, on purchasing your Italian property, and inheritance tax.
As every individual's circumstances are different, we again recommend speaking to an independent financial adviser who will be able to help you get your head around all the jargon and ensure your tax affairs are in order.
Plan for costs after your property purchase
While planning on how to finance your property is very important, you also need to think about the costs that will be incurred beyond moving in day and include them in your budget. After all, there'll be an issue if you can't afford to live in your new home once you've completed the purchase.
There are quite a few costs to consider, including the cost of removals, utilities and connections, and travel, as well as money-related issues you may need to resolve, such as drawing your pension or revising your will. It's worth doing a little research into the costs of living in Italy so you're prepared.
Planning a property viewing trip to Italy
If you've identified where you want to live, decided on the type of property you want to buy, and hired an estate agent, you're probably ready to organise a viewing trip. It can be hugely beneficial to visit without the added pressure of feeling like you have to buy something while you are there.
If you have the luxury to enjoy a familiarisation trip of this nature, take the time to explore the local area, chat to the locals that could become your neighbours, visit the shops, eat at the restaurants and cafes, and visit the attractions.

How long should my viewing trip last?
Making a decision to buy a property requires careful consideration. For this reason, you need to give yourself ample time to establish that the area and property are completely right for you. We recommend planning your viewing trip so that you have adequate time for exploration, and for further action, should the perfect property arise.
We understand that not everyone has the luxury of time, or the budget to fund repeated trips to Italy, but, where possible, avoid putting yourself in a stressful situation where you feel rushed into making a decision. We recommend booking a trip of between 4–7 days.
When should I go on my viewing trip?
Where possible, book at least one trip during off-season, as well as visiting during the busiest time of year. It's important to know what your new home will be like when the sun isn't shining, and when temperatures drop in addition to when your area is buzzing with activity.
Another advantage of visiting out of peak season is that estate agents and vendors will be a lot quieter, which means you should receive more attention, and may have a higher chance of securing a lower price. You might also find that it is easier to view properties at this time, because, during peak season, they could be being let to tourists.
Before you book, make sure you check there are no public holidays taking place. The last thing you want is to arrive in Italy to discover that nothing will be open for the duration of your stay.
Where should I stay on my trip?
Although tempting to book into a hotel, we recommend renting a property in your target area. This will help you to get a feel of what life will be like when you live there. Having to complete day-to-day tasks like grocery shopping will mean you're forced to navigate the area and interact with the people. Plus, it will show you how accessible the amenities are and how much key items cost. It will also help you to see whether there is a flight path overhead, or a particularly noisy street dotted with nightclubs and bars that you need to avoid.
How can I make the best use of my time on the trip?
To ensure you make the most out of your viewing trip, you will need to secure a good estate agent, and make sure that they fully understand your requirements. That way, they can make sure that your time is only spent looking at properties that meet your needs and budget.
Don't be afraid to ply your agent with questions as they drive you between locations — this is key fact-finding time, and they should have a lot of answers for you if they know their stuff. Remember to take photographs and notes at every property, so that you will still be able to remember which property was which at the end of a long day of viewings.
Viewing properties in the Italian countryside
If you're looking for a place to live in the country, there are some extra items you should consider during your viewing trip. We've listed a few tips below.
Let your estate agent know your preference and budget for renovations
When buying a country house, make it clear to the estate agent whether your budget is for a ready-to-move-in property or you need to take renovation costs out of it. There's nothing worse than being taken to see your dream house and then realising that renovation costs would put it way over your budget. A serious renovation will probably require a budget of double the purchase price.
Check the location
Often estate agents don't put the exact location of a property on their website, or even the real property name. This is primarily so that you or other agents can't approach the seller directly. If you know exactly which properties you plan to view, try asking the estate agent for the precise locations.
Even with sketchy details it may be possible for you to play detective and find it line. You can then check out the area on your viewing trip. Look out in particular for any nearby factories, sewage works, quarries and hotels that may create noise, smells or dust. If you know the location, you can also calculate driving times to the airport, nearest town, hospitals and the like.
However, no matter how much you look on the internet, it doesn't replace actually going there and getting a feel for the place. That is why we really do recommend taking a viewing trip to Italy. Never agree to a purchase without seeing it in person.
Additionally, if you want a property with potential for holiday letting you need to consider what the area offers tourists and how easily guests will be able to get to the airport.
Check the transport links
Own a country home and you're more than likely to need a car. If you plan to let your property to tourists, they will also need access to car hire and good roads. Check bus and train links to the airport and nearby towns. In some parts of the country, the availability of ferries, cable cars and bike routes may also be of interest.
Take note of the building structure
Look at what type of ground the building stands on. Check for possible problems, such as landslides, subsidence, flooding and lack of a solid foundation with damp course. Single thickness walls can have damp problems and the paint just flakes off and some people have remedied this by using rigid panels of polystyrene foam on outside walls. Check for signs of damp and stress cracks.
Try and get a good look at the roof and any timbers in the property. Look for signs of "concrete cancer", which might appear as rusty metal and cracking of concrete underneath balconies. Make a note of the number of windows, doors and shutters that need replacing or repair as new timbers, windows and doors can be a big expense.
Find out about the utilities
Being more isolated, it's important to check on the property's utilities to ensure they're up to scratch so you're not left in the dark or in the cold.
Always ask how much electric is supplied to the house. Many country homes are only supplied with 3.5 kilowatts, but if you plan on living there year-round and using a lot of electrical appliances you will want to be connected to a minimum supply of 5.5 kilowatts.
Where does the water supply come from? And where does the wastewater go? Both are important questions when viewing country houses in Italy. Sometimes waste water that goes into a septic tank that needs to be collected by truck — you need to be aware what the charge is for this service, as well as knowing all the details.
When viewing on a hot summers day it is easy to forget about heating. Even in southern Italy, you'll need some heating in winter. So, don't forget to check out what is already there and what additional heating maybe needed for all year round living.
Check the signal strength and internet connection
Getting a good mobile signal or internet connection in the countryside can be a challenge. The quality of the service and signal can vary greatly within quite a short distance. Ask the current owners what they use or ask a neighbour and other expats online.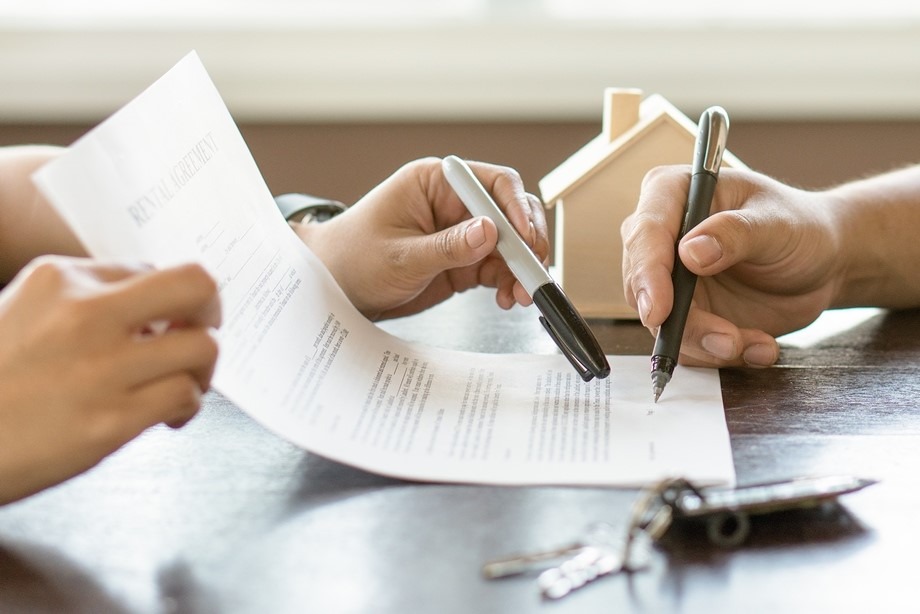 Making an offer
With a team of property professionals supporting you, your finances all planned, and a few viewing trips under your belt, there's a good chance you've narrowed down your Italy property search to one or two houses you love. So, now is the perfect time to start thinking about making an offer for your dream home — here are some tips for success.
Do some market research
You need to know what you're talking about when making an offer on a house in Italy. Your estate agent will be a good source of advice on whether your offer is well priced for the market. However, at the end of the day, they do work for the seller. This means that they will get a higher commission when you pay a higher price.
Make sure that you do your own market research to confirm their advice is legitimate. It's a good idea to keep up with all the latest Italy property news in this respect, as you'll be right up to speed with the latest market prices. Don't be afraid to show that you're well informed and willing to ask those educated questions.
Follow the right process for making an offer
Initially, you will negotiate the price verbally through the estate agent. You could then do a purchase proposal (proposta di acquisto), which is a declaration by the buyer that he wants to purchase the property at a certain price. Once signed, you are then making a commitment to purchase. But the seller is not yet obliged to accept.
Property that comes with a lot of land has to be offered to the neighbouring farmers at that price first. If they don't want to buy it, they must sign a declaration saying that.
Be prepared to negotiate
Negotiation is key to successfully making an offer in Italy. Don't come across as too keen, or the vendor may try to take advantage. Equally, don't come across as too disinterested — you want to show some enthusiasm. It's a bit like playing poker, so you need to read the seller's emotions. In some cases, you may need to show you love the home, but you might need to play it cool at times.
Charm the seller
At the end of the day, you're making an offer on a house in Italy that someone has (hopefully) put a lot of effort into over the years. You don't want to be too aggressive in your approach or pricing as you want to keep the seller on your side. You could, for instance, try writing a letter to them to introduce yourself and explain why you're so keen to purchase.
Lead the negotiations
It can be tempting to think of the seller as having the upper hand. After all, they're the one with the house. But remember, you're the one with the money and they need to sell. Understanding their position puts you at an advantage. Ultimately, you can walk away at any moment. You can read our guide on how to negotiate abroad if you need further guidance.
Don't worry if it doesn't come through
Not every sale will come through, for a variety of reasons. If that does happen to you, try not to worry too much. Many people actually look back finding that this turned out for the better, having found an even nicer home later on.
Speak to your currency specialist
Before actually making your offer on a house in Italy, it really pays to speak to your currency specialist to make sure you've put your finances in place. It can be extremely beneficial to lock in your exchange rate with a forward contract so you're not at risk of losing out while the buyer considers your offer. Our trusted partner, Smart Currency has helped thousands of people with forward contracts and they can secure a contract for 12 months with no extra charges.
How do you get a building survey in Italy?
A technical survey is not a mandatory document in order to buy a house in Italy. However, some lenders will insist on a survey by an expert before approving a loan. The lender will mainly want to know that the valuation shows that the property is worth the asking price. Therefore, for your own peace of mind, it's a good idea to have a detailed structural survey done.
As building materials, ground conditions and building regulations can vary from region to region, it's a good idea to hire a local qualified expert to give you their opinion before proceeding to buy. When you put an offer on a house in Italy, make sure that any pre-contract agreement states that it is conditional to the survey. This is especially important if you are taking advantage of one of the many cheap deals on derelict Italian homes.
Inspection by a geometra
Many people get a geometra to do the survey and value the property. They will also provide a quote for getting planning permission and an estimate of the restoration costs. The job title geometra is often translated into English as surveyor, though some people even think they are more similar to an architect. In reality, they are an expert in many areas when it comes to structures.
The geometra will also check if the property is registered correctly with the land registry and that the cadastral data is correct — in Italy it is not uncommon for there to be parts of the property that were built without permission. They will even check that the seller had certificates showing that the gas, water, and electricity were up to standard.
The cost of a Geometra can vary greatly depending on how much work is involved after you've made the purchase. They may do an initial free visual inspection in the belief that you will then feel obliged to give them further work. They will then charge you handsomely down the line. Ask other expatriates in the area for recommendations and get a few quotes in writing. Make sure the quotes detail everything to avoid extra being added later.
Inspection by an engineer
You may want to request an inspection by an engineer (ingegnere) if you are looking at an old building, especially if it's located in an area that has a history of seismic activity or landslides. The engineer will be able to tell you if the building is standing firmly or has any hidden defects that may be too costly to put right.
Inspection by an architect
An architect (architetto) may be the person to go to regarding construction quality and compliance to building regulations when looking at a new/modern building. Also, it's worth speaking to one if you hope to extend the property extensively or build further buildings.
Get your results in writing
Many old homes will have some defects due to their age and it's important to be aware of these before you buy. You can then work it into your budget, as well as using them as a good bargaining point when making an offer that reflects the true value of the property.
Repairs like seismic reinforcements, a new roof, replacement windows or rebuilding a cracked wall are all big expenses. Make sure that you get all the findings and quotes are in writing, with itemised listings for every detail of work to be carried out. Many buyers underestimate the cost of renovating a property and rely on guessed estimates by estate agents and the seller. Not getting an expert survey can be a false economy and cost you dearly later on.
Types of survey
Perizia tecnico: This is a survey that reports on the condition of the structure, plumbing, electrics etc. It can be carried out by a registered architect, geometra or engineer. It will determine whether the property is worth the asking price and will be stamped and signed.
Perizia asseverate (expert sworn): In this type of survey, the surveyor will take responsibility for the contents of the survey. It will include the phrase "sotto la propria personale responsabilità".
Perizia giurata: This goes one step further, whereby the "perizia asseverate" includes an oath made in front of a registrar and notary. The surveyor is swearing to the truthfulness of the survey.
What happens after making an offer?
Once you've found your ideal Italian property and made an offer that the seller is willing to accept, it's time to close the deal. There are a few more stages that you need to go through before you have the keys in your hand, but don't worry, we'll take you through them below.
Signing the preliminary contract
When making an offer, you may have signed a purchase proposal, which commits you to buy if the offer is successful. Once accepted by the seller, the purchase proposal should be converted into a preliminary contract (contratto preliminare), signed also by the seller. In the buying system in Italy, this is a proper contract that obligates both parties to sign the final contract.
The preliminary contract stipulates the main elements of the transaction, such as the sale price and the identity of the property, its address, plot numbers, a detailed description using information from the Land Registry and the date of the final contract. It is not mandatory for the preliminary contract to be drawn up by a notary, but it may be useful to have one clarify some terms. Once the seller signs it, they are accepting the offered price and undertake not to sell the property to anyone else.
At this stage, you will pay a deposit (caparra) of around €10,000, usually. Under typical conditions laid out in the contract, if either side backs out, the other party will have the legal right to seek compensation. The buyer could claim back his deposit, plus the same amount again if the seller backs out. If you, the purchaser, back out, you lose your deposit.
If all necessary paperwork is in order, you could skip the preliminary contract and move directly to the final purchase deed. This is where the notary comes in.
Legal checks by the notary
By law, the notary acts as a third party who is independent of both seller and buyer, ensuring that the conveyance of the property complies with all legal requirements. Once the nature of the deed to be drawn up has been defined, the notary must by law perform a series of up-front checks on legality, so that the contract will stand the test of time and be unassailable.
Your solicitor (if you've employed one) and the vendor's will work with the notary to schedule the process of buying. First, they will carry out formal document checks on the property, including ownership, land boundaries, rights of way, and existing mortgages. Next, they will set a date for the deed of sale (rogito) to be signed in person by both parties at the notary's office.
If the buyer is ready and the house is vacant, this will usually take six to eight weeks. Quite often, however, paperwork has to be prepared or plans updated and occasionally, there may be planning issues to sort out. This can all result in it taking longer.
Transfer of title
The seller and buyer attend the notary's office to witness and sign the public deed of sale (atto pubblico di compravendita, also called rogito). You must take your passport, codice fiscal (tax code), mortgage documents, and your marriage certificate, if applicable. If you are unable to attend in person, you can be represented by your solicitor.
If you aren't fluent in Italian, a translator must assist in translating the entire document and also read it through with you alongside the notary. Once read, the three copies of the contract must be signed by everyone in front of the notary, and then signed by the notary.
Paying through the notary
After the final deed is signed, the balance of the purchase price is paid to the seller, usually through an Italian banker's draft or a bank transfer. The safest way to transfer the money is through a notary's escrow account, which is a bonded client account in which the notary can receive funds for the payment of property and hold it safely until it's time to make the payment to the seller.
The notary will hold funds until the deed of the sale has been filed and registered, thus providing protection to the buyer in the period between signing the deed of sale and its registration. The notary may ask an additional charge for this service, typically about €200.
You now receive the keys. The notary must then carry out the registration of the deed with the taxation authorities and pay the relevant taxes on your behalf. The deed must be filed in the public register. This is required by law so that everyone can see who owns the property and if it is subject to mortgages or encumbrances. The land registry is also updated with the cadastral registration. The deeds will be sent to you within a short space of time.
Further reading
Although this guide covers all the essential steps for buying a home in Italy, you can also find help in the wider range of resources available at Italy Property Guides:
Explore our range of free Italy property guides
Make your dream move — download our free expert guides
Speak to an expert
Our guide should give you a detailed overview of the property buying process in Italy, but you've still probably got a few things you'd like to ask. Get in touch with our Italian property experts on +44 (0)20 7898 0549 from Monday–Friday, 8:30am–6:00pm or email italy@propertyguides.com.
The team will be able to assist you with a wide range of things to do with your move, like talking you through the next stage of the buying process or how to plan a productive viewing trip.
They can also help you connect with our network of trusted professionals, including estate agents, currency specialists, solicitors, financial advisers, and property surveyors. Contact us via the details above or fill in an enquiry form below to get started.
Download your free copy of the Italy Buying Guide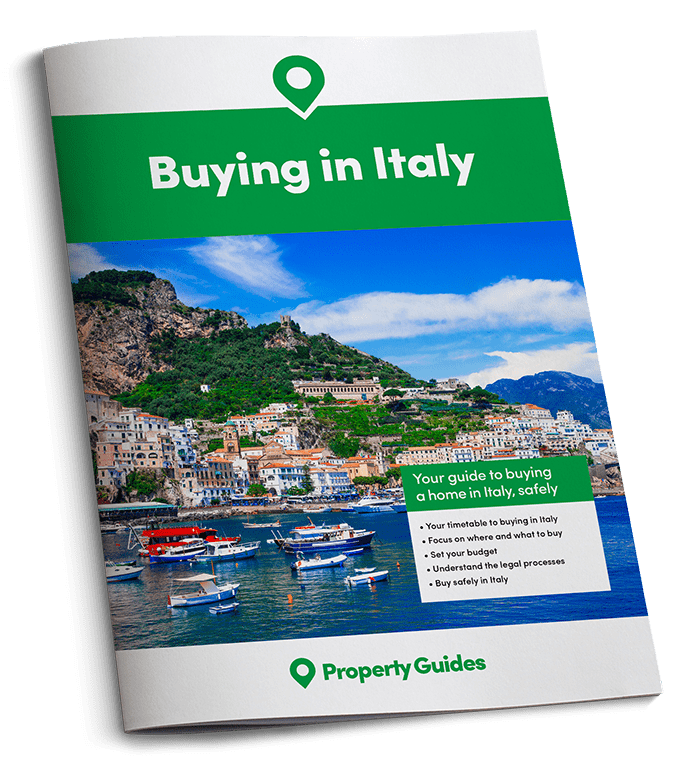 The Italy Buying Guide covers every stage of the property buying process in Italy, sharing our experience and knowledge to ensure a safe and successful property purchase. The guide will help you to:
✔

  Ask the right questions
✔

  Avoid the legal pitfalls
Download your free guide to buying in Italy