Insuring your life in Italy
If you're moving to Italy to enjoy a better quality of life, it's important that you take the necessary steps to protect it.
As accidents happen and you can never predict what's around the corner, you need to insure your property, possessions, and health.
One way that you can help yourself be prepared is to conduct a little research into the areas of Italy that you're thinking of buying in.
Are you considering purchasing in an area that's considered part of Italy's earthquake zone? Is the area susceptible to flooding? How about crime rates in the region? This research will not only allow you to make an informed decision on where you are buying, but will also provide an insight into which insurance brackets you should expect to fall within.
Finding the right insurance package
You need to take the time to find the right insurance products and packages to suit your individual needs. We recommend tackling this task while still in the UK. That way you are covered from the day that you arrive, and won't have to spend valuable time getting your policies set up when you first arrive, and should really be out enjoying yourself!
As insurance documents are often very detailed, we recommend opting for an insurance provider who can provide you with a policy in your own language, rather than in Italian. There are a number of international insurance companies that you will have heard of that cover Italy. Choosing one of these international companies will afford you the peace of mind that comes with taking out insurance with a reputable brand.
Lettings insurance
If you're purchasing Italian property to use as a second home, you may be considering renting it out to holidaymakers when you aren't in town. If this is your aim, you will need to take out an insurance policy specifically for this purpose. We recommend chatting to an insurer based in the UK, who specialises in holiday lets.
Call the Resource Team on 020 7898 0549 to be put in touch with a reputable provider of holiday home insurance.
Car insurance
Car insurance in Italy can prove costly, even for experienced drivers with a completely clean driving record. The go-to cover for Italian companies tends to be just 'third party', so if you're looking to get 'fully comprehensive' cover, as we advise, you will have to expressly state this to the insurer.
Health insurance
The Italian state healthcare system does not cover the full range of services covered by the NHS in the UK, and for this reason, we recommend taking out private insurance to fill in these gaps. Read more about the Italian healthcare system.
As an expat in Italy, it is a good idea to organise private health insurance, to ensure you have access to all the medical facilities and treatment you require, particularly if you have specific medical needs.
Shop around and see what different companies can offer; you may find that our partner health insurers can offer you a competitive quote.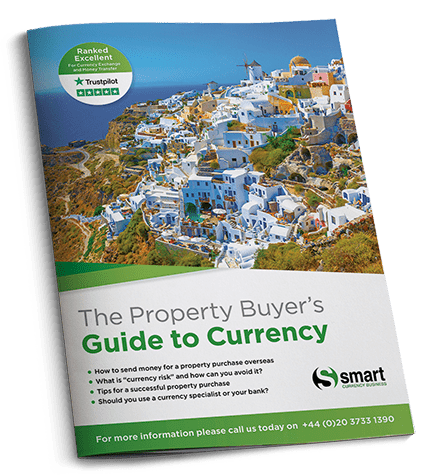 The Property Buyer's Guide to Currency will help you:
✔

  Understand the currency markets
✔

  Protect your property budget
✔

  Use a Currency Specialist
✔

  Learn from other overseas property buyers
Download the Property Buyer's Guide to Currency