Download Smart Currency Exchange's free three step guide
No matter what stage you are at in your Italian property buying journey, Smart Currency Exchange's free report, "Three Essential Steps to Buying Property Abroad" will provide valuable insights into how to proceed.
We have already mentioned what we view as the three essential resources needed to find and buy your dream property. This report backs up our theory, and goes into more detail about how to prepare for a viewing trip.
These following resources are so vital in the eyes of Smart Currency Exchange and the Italy Property Guide that we refer to them as the 'Golden Three'. They are as follows:
A good, trustworthy agent
An independent solicitor
A currency exchange specialist
What makes these 'Golden Three' so important?
The right agent will listen to and understand your needs, and then only show you properties that fit these requirements, and your budget. A good agent wont waste your time or keep you waiting, plus they should possess an excellent knowledge of every stage of the process, and the surrounding areas.
An independent, bilingual solicitor will be able to guide you through each stage of the process whilst protecting your best interests. Trying to navigate the complexities of a new country, and their alien property laws will be virtually impossible without a solicitor that understands and can communicate with you.
A currency expert will work to save you money on every transfer of funds that you send to Italy, or back to the UK. They will secure you the best rates, minimise the risks of currency rate fluctuations, maximise your savings and help you to avoid losses.
Download your free copy of the Smart Currency Exchange 'Three Essential Steps to Buying Property Abroad' guide to find out more and get your plans in place.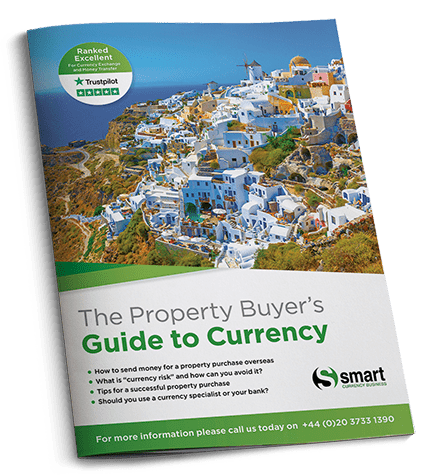 The Property Buyer's Guide to Currency will help you:
✔

  Understand the currency markets
✔

  Protect your property budget
✔

  Use a Currency Specialist
✔

  Learn from other overseas property buyers
Download the Property Buyer's Guide to Currency