Discover the possibilities of buying a property in Cyprus with Cyprus Property Guides, where you will find all the essential advice and information you need.
In this guide, you will find a step-by-step process for buying a Cypriot house, with vital advice on legal and financial issues you'll need to navigate. You can also search for property for sale in Cyprus and learn about living in Cyprus.
Get expert guidance from our property team
All of the Cyprus property guides here have been compiled by experts on the property market in the country. The team have many years of experience in helping people find their dream home on the Mediterranean island, so they are ideally positioned to provide guidance.
We also have a network of trusted property professionals, including solicitors, estate agents, and financial advisors, who can help you to avoid the pitfalls that often come with buying a house in another country. In addition, you will find personal advice from many expats who have first-hand experience of making the move themselves.
If you want to get advice on any part of your move right away, you can call our UK Resource Centre on 020 7898 0549 from Monday to Friday, 8:30am–6:00pm.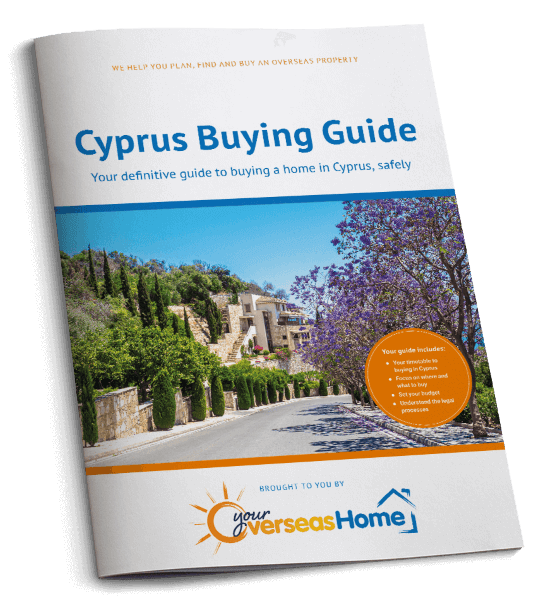 We partner with some of the most trusted names in the industry



Download your free Cyprus property guide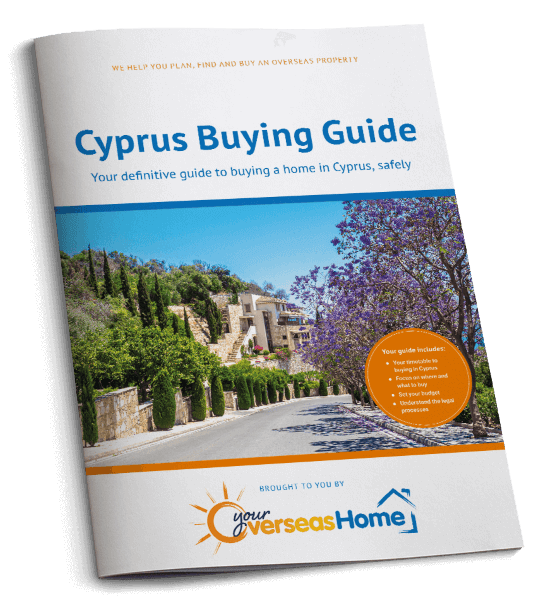 You can get all the advice you need to buy a house in Cyprus from our online guide, but you can also download it in PDF format — ideal for printing or reading offline. Simply complete the form on the right to access your copy.
✔

  Ask the right questions
✔

  Avoid the legal pitfalls
Download your free guide to buying in Cyprus
Explore our range of free Cyprus property guides
Speak to our Cyprus property experts
The team of Cyprus property experts at our UK Resource Centre are on hand to provide advice on buying a house in Cyprus.
Buying a house overseas can be a complicated process, even if you've bought a house in your own country before, as there are all sorts of local laws to abide by and regulations to meet. However, with our team's assistance, you can make your dream move without a hitch.
To chat to the Resource Centre about buying property abroad, contact the team on 020 7898 0549 from Monday to Friday, 8:30am–6:00pm.