As the home of unspoilt sandy beaches, laidback lifestyles, and delicious Mediterranean cuisine, it's hard not to fall in love with this idyllic country. But if you're planning on moving to Cyprus, it's important to know what to expect when it comes to settling in and getting started with your new life in the sunshine.
Whether you've already made the big move or you're planning on relocating to Cyprus at some point in the future, we've got you covered with our living in Cyprus guide. Here you'll find all the essential information for enjoying your new life in Cyprus, from the tastiest traditional Cypriot food to working and learning in the country. We'll cover:
Cyprus language
Cyprus food
Shopping in Cyprus
Transport in Cyprus
Schools in Cyprus
Work in Cyprus
Cypriot culture
Healthcare in Cyprus
Furnishing your home
Finding tradespeople
Leisure
Homesickness
**Disclaimer: It's important to note that the island of Cyprus has been divided since 1974. The Northern part of the island is Turkish and is known as the Turkish Republic of Northern Cyprus, while the South of the island is the Republic of Cyprus. While living in the northern part of the island is still possible, this guide is solely intended for people planning on living in the Republic of Cyprus.**
Cyprus language
If you're planning on living in Cyprus, the language will likely be one of your main concerns. It's a good idea to learn the language spoken in Cyprus for helping yourself settle in and get by easily with day-to-day life.
What language is spoken in Cyprus?
If you're wondering, what language do they speak in Cyprus, the official languages of Cyprus are Greek and Turkish, although Greek is the main language in the Republic of Cyprus. While Cypriot Greek isn't a separate language, it is distinct from the main Greek language as it has its own dialect. However, this shouldn't hamper your learning too much.
As well as being fluent in Turkish and Greek, all school children in the country learn English. Because of this, and by being surrounded by English language media, most working age Cypriot natives will be able to talk to you in your own language.
How long does it take to learn the language in Cyprus?
To learn Greek fluently takes approximately 1100 hours, or 44 weeks of study for native English speakers, according to the US Foreign Service Institute[i]. That's longer than both French and Spanish (600 hours). If that sounds too daunting, remember that one hour each day will see you fluent in three years, and that will undoubtedly be sped up if you're living in Cyprus.
Do I need to learn the language to live in Cyprus?
Knowing Greek is definitely a bonus for living in Cyprus, but it's not vital. Foreign languages are taught from an early age in schools across the country, so many nationals are fluent in English. One piece of good news is that all Cypriot health professionals speak fluent English, so there's no need to worry on that score.
However, being able to speak and understand Greek will help you to fit in with the local Cypriots and their culture. It's a good idea to start mixing with the locals as soon as possible and whenever you can. Don't under-estimate how hard it can be to settle into a new country for the first time, and you'll need to make friends where you can. Speaking Greek and being able to read the newspapers or understand what's on TV will really help you settle in quickly.
Cypriots love it when you can talk to them in their language or try to. Even if you only know basic Greek with English phrases here and there, you'll find that they'll warm to you and respect you for trying. Cypriots always appreciate your efforts at using Greek. But one problem you may find is that the locals know English well, so unless you start the conversation in Greek, they will often talk to you in English.
Apart from being able to communicate with the locals, it helps to know some Greek when you are dealing with official documents like tax forms and residency permits. However, as you don't need to be fluent for this. Despite computerisation, Cyprus still relies heavily on paper documents. Even though staff in the government departments who handle these official procedures can speak English, you will find that the documents you must complete are nearly all written in Greek. But there's a way around this if you don't know Greek. There are offices in main towns of Cyprus where you can take your documents and ask the staff there to help you complete them for a reasonable fee.
And of course, knowing Greek can be particularly helpful when it comes to working in Cyprus. While English is a valuable language to know, especially in tourism and IT sectors, it can be difficult to get a job without some understanding of the language. Plus, employers will likely want to see your CV in Greek.
How to learn Greek
If you are already living in Cyprus, you will likely start picking up bits of Greek here and there from exposure to the language from Cypriot people, television, and day-to-day living. Greek is a melodic language and it's phonetic, which is helpful for many. While this laidback and informal approach is enjoyable, you will likely find that it takes longer to learn.
To learn Greek faster, you may want to invest in more formal lessons. Language learning is a big thing in Cyprus. All school children there learn English in primary school. Then, children go to private institutes in the afternoon to learn different languages and/or to improve their Greek grammar, reading, and writing. Adults can also go to these institutes to learn Greek and attend adult classes. You can get lessons for learning conversational Greek too – some find that this is all the Greek they really need. You can pay for conversation lessons — about €30 per hour is normal, and around two hours per week is a good place to start..
You can also use the government's Greek learning programme. Here, primary and secondary schools in Limassol, Paphos, and Larnaca offer afternoon and some evening classes for foreigners to learn Greek. Both children and adults can sign up. The cost of these lessons isn't provided on the website (you would need to enquire using the individual institute phone numbers given) but they are generally much cheaper than private institute lessons. Sometimes they are offered free. At the language classes you will meet like-minded persons and receive good tuition – it's a good way of making new friends too.
Learning Greek may sound like a challenge, but don't let this put you off! Studying the language should be fun. What is learning Greek, after all, but talking to people, reading some of the world's great books, watching Greek TV and movies? It doesn't have to be onerous. You can learn Greek sitting in the sun, with a nice glass of red wine and a plate of Kalamata olives! Oh, the dream!
Cypriot food
Anyone who has visited Cyprus will know that the food is unlikely to disappoint! It's as if the Cypriots have an ingrained creative flair and a knack for flavours that they are always proud to display. You will always find that Cypriot food is freshly cooked, oozing temptation, and beckoning you to eat it.
Traditional Cyprus food
You may think that Cypriot food is just like Greek food. And in a sense, it is. But Cypriot food differs from its sister country because of the island influences on its food. So yes, you will get kebabs (or souvlakia as they are known in Cyprus). But you will find kebab cooked alongside octopus and squid, flavoured in the unique Cypriot way, and cooked in red wine to give it a mellow, delicious flavour. There are other examples too — halloumi is not only barbecued, but also baked in the oven to give it an alternative taste and texture.
When it comes to traditional food in Cyprus, many of the dishes are meat-based. There are a delicious range of grilled meats to choose from, such as souvlakia and shaftalia (grilled sausage). You'll also find more hearty dishes in Cyprus, such as a beef stew cooked in red wine known as stifado, and the classic makaoronia tou fournou. This tasty oven-baked pasta dish consists of minced meat macaroni, Béchamel sauce, halloumi, and spices.
But if you are vegetarian, or even vegan, you still have a choice of traditional Cypriot food. For example, part of the Cypriot cuisine involves beans, either dried or fresh, like black eyed beans, white beans, French green beans, and of course fresh homemade soups and salads. Eaten with the fantastic Cypriot red, white or rose wine, all of these are just wonderful! One particularly popular traditional Cypriot veggie dish is kolokouthkia me ta afka, which is fried courgette served with scrambled eggs.
The desserts in Cyprus are to die for too! They are not too sweet, beautifully made, and range from light and healthy options like a wonderful fresh fruit salad, to fantastic traditional Cypriot filo pastries, creamy gateaux, and ice cream.
Food culture in Cyprus
Cypriot people are passionate about their food and put time and effort into their dishes, which is part of the reason why food in Cyprus is so tasty! Food is an essential part of many social occasions and a key aspect of family life, with families tending to meet for food every weekend.
You will also find that mealtimes are later in Cyprus due to the warmer climate. It's common for Cypriot people to not tuck into their evening meal until 8 or 9pm. And due to the slower, more laidback pace of life, both lunchtimes and evening meals tend to last longer than they do in the UK.
Dining out is popular amongst Cypriots. Restaurants are either stylish, with fine dining, or tavernas full of cultural delight and charm. Both types are popular with the British here, and they serve excellent menus and offer delicious food. There's an old saying in Cyprus – when you see Cypriots eating in a restaurant, you know the food will be good!
International offerings
It's unlikely that you'll ever get bored of the traditional food in Cyprus. But if you are looking for something a little different, you shouldn't struggle to find international offerings, especially in the larger towns and cities. In the capital of Nicosia, there are plenty of chains that you'll recognise from the UK, including Burger King and Taco Bell.
In Limassol, at the new Marina, you can also find a range of restaurants you may already be familiar with from the UK, like Wagamama, TGIs, and Pizza Hut. And within Limassol town, among the tavernas, a unique restaurant area called Columbia Plaza provides Italian food and steakhouses alongside traditional Cypriot tavernas.
Similarly, at Larnaca Harbour you can find restaurants like Hobos and others. There are also places to get fish and chips— which are nearly as good as the British ones. You can also have fried chicken in restaurants, chicken nuggets and such like, and you will find McDonald's and KFC across Cyprus too.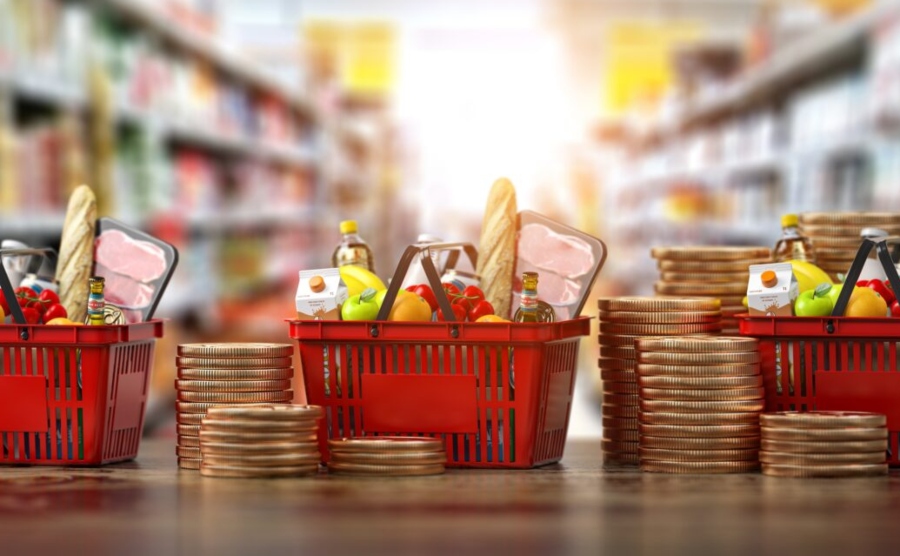 Shopping in Cyprus
To get yourself settled in and start living in Cyprus like a true local, you'll need to know the best places to visit for your everyday essentials. Here's what you need to know about shopping in Cyprus, from supermarkets to technology.
Supermarkets in Cyprus
Cyprus has its own supermarket chains, such as Alpha Mega, and Lidl stores can be found in all the major towns. Alpha Mega is popular amongst expats and Cypriots alike. It has all the foods that you can find in the UK alongside Cypriot products, which really helps to feel at home. You could call this supermarket a mini department store, because it also sells hardware goods like small kitchen appliances with known makes, and personal care appliances like Braun, Molineux etc.
Standard opening times for all supermarkets in Cyprus are from 8.30am to 7pm. Do remember that shops close on Wednesday and Saturday afternoons. Some supermarkets are open on Sunday mornings now, but this is still under some dispute since the Church strongly disapproves.
Prices are generally reasonable compared to the UK. Lidl tend to mimic their cheap UK prices. You will notice when you buy fresh meats and fruits and vegetables that they are priced according to the weight, not for the product itself. The sales at supermarkets in Cyprus occur twice a year, and you will find that food prices are also discounted at that time too. Supermarkets are bright and air-conditioned now, and many have a café inside too.
Discount stores
Discount stores are worth a mention because they became very popular, especially when the financial crisis hit Cyprus in 2013. They sell everyday dry products like cereals, and cleaning products at cheaper prices than in the supermarkets. You can find British products here too.
DIY and hardware stores
Once family businesses that originated from the carpenter and builder trades, DIY and hardware stores have expanded over the years. You will now find large DIY and hardware stores that sell everything from single screws to planks of wood. Prices depend on the product and its weight. They are modelled on the likes of Wickes and B&Q, and many will also deliver to your home for nothing. There is one IKEA store in Nicosia, with exactly the same products as in the ones in the UK.
Tech stores
There are only one or two stores that sell computers and technology products. These are public in Limassol and Nicosia, and Stefanis. You will find technology products in the shops selling electrical goods like MegaElectric. Here there are a wide range of products, but it's worth noting that technology is generally expensive in the country.
Pharmacies
You may be surprised at the number of pharmacies you see in Cyprus as there are so many available. They stock British medicines as well as those from Cyprus and Greece. Prices are generally high because they're partly government regulated. Pharmacies open from 8am to 1pm in the morning. Then, in the winter months, they reopen from 3:30 pm to 7pm, while in the summer months they open their doors again from 4:30pm to 7pm.
Shopping malls
Shopping malls in Cyprus have been modelled on those in the UK and Europe. These are great to wander around because this is where you will find most of the branded clothes shops like Zara, Mango, etc. They sit next to UK coffee shop chains like Caffé Nero so you can have a welcome coffee break. You will find shopping malls in Limassol, Paphos, and Nicosia ready for you to explore. Often, there are activities to entertain the kids at these malls too. The shops in these malls are usually open on bank holidays (unlike other types of shop) and tend to open from around 9am and shut at 9pm.
Online Shopping
If you want to buy anything online, you can order it from Amazon or eBay and it will be delivered to your door via one of the many courier services here in Cyprus. Remember though that there are customs restrictions on some electrical goods brought into the country, so these are not delivered here through Amazon or eBay.
Fruit and vegetable shops
You can get all kinds of fruits and vegetables in these stores, from the humble potato to exotic pineapple, and the freshness really encourages you to cook like a Cypriot. At one time these shops were the only places where you could buy fruits and vegetables, but now you can find equally good produce in the supermarkets in Cyprus. Prices are good but go up on occasions like Green Monday, the first Monday of Lent, when fruits and vegetables are particularly in demand.
Transport in Cyprus
Cyprus is a very small country (around 26 times smaller than the UK!) so it doesn't take too long to get to places. Driving is usually the best option for rural areas, but you'll find a decent public transport system in major towns and cities which has improved significantly over recent years.
Driving in Cyprus
You probably know that you'll still be driving on the left-hand side of the road in Cyprus — what a relief! But what about speed limits, tax, and actually getting from A to B via car?
The roads in Cyprus
Unlike the UK where rush hour traffic jams are par for the course, Cypriot roads are a driver's dream. Despite not having a motorway until 1985, today Cyprus boasts the most kilometres of motorway per capita among all EU members[ii]. This stat goes a long way to keeping the roads clear and journey times low. The island's diminutive size also keeps your time behind the wheel to a minimum: Cyprus is just 97 kilometres wide at its widest point.
Road tax
You can purchase a six- or 12-month road tax circulation license if your car has a Biennial Vehicle Inspection Certificate (MOT). These licences can be paid off in one go or in monthly instalments. The amount of road tax you will pay depends on the CO2 emissions of your vehicle. Electric vehicles are exempt from road taxes.
Speed limits
The speed limits for driving in Cyprus are as follows:
31 mph (50 km/h) or 40 mph (65 km/h) in built-up areas, depending on the road.
49 mph (80 km/h), outside built-up areas.
62 mph (100 km/h) on motorways.
Minimum speed on motorways: 40 mph (65 km/h).
Other legalities
There are a few other things to bear in mind when driving in Cyprus, so make sure to read the following before setting off on a journey in the country:
Children under five cannot travel as a front seat passenger.
Eating and drinking while driving is prohibited.
Wearing seat belts is compulsory for front and rear seat occupants.
The maximum legal level of alcohol in the blood is 0.049%. Anyone suspected of driving under the influence of alcohol (0.05% and over) may be required to take a blood test.
Smoking in a car with a person present that is under 16 years is prohibited. A fine may be issued for failure to comply.
Speaking on a mobile phone whilst driving is prohibited.
The minimum age for driving is 18.
Cyprus public transport
Driving is the best way to get around the country as it's quick and convenient. However, it is possible to get around Cyprus by public transport. The bus system in the country has improved in recent years in the towns and cities, although it can still be difficult to get around by bus in the rural areas. While they stop relatively early in the evening (around 6pm or 7pm), they are usually reliable and relatively affordable too. For the Intercity bus system, you will pay €1.50 for a single trip, €5 for a day pass, or €20 for a weekly ticket. The best place to go to find out about local bus routes is Cyprus by Bus, where you can find bus timetables and plan your journey.
There are no trains in Cyprus, so buses are the only real mode of public transport for getting around the island. Cycling is popular in the country, with a bike sharing scheme in Nicosia and plenty of flat routes along coastal areas.
For international travel, there are two well-connected airports in the country: Larnaca International Airport and Paphos International Airport. Both airports are relatively modern, but keep in mind that they can get quite busy in the peak season. You'll tend to find that the budget airlines fly more from Paphos, while the mid-range or more expensive ones fly from Larnaca.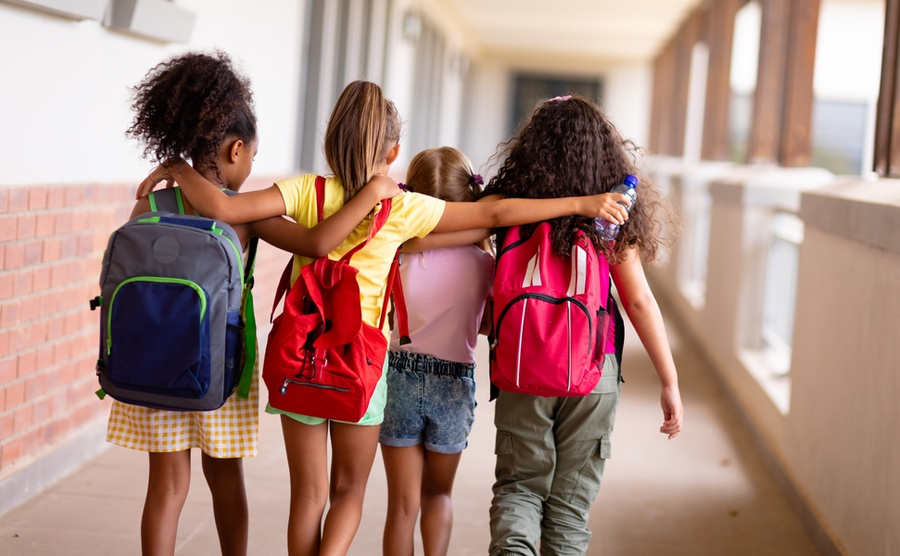 Schools in Cyprus
Education in Cyprus is generally agreed to be of a good standard. A year of free pre-primary school is compulsory from four years eight months of age. School starts the year after a child's fifth birthday and lasts until they are sixteen. To find out more about applying for schools, make sure to check out our guide to moving to Cyprus.
State primary schools in Cyprus
Choosing a Greek-speaking state school in Cyprus is great for helping your little one become fully immersed in Cypriot culture from an early age. By doing this they get to learn the Greek/Cypriot language, whilst being amongst other Cypriot children. Lessons in state schools are taught exclusively in Greek, although several hours of English lessons are taught each week. Another bonus of state primary schools is that they're completely free.
Private primary schools in Cyprus
Of course, choosing a state primary school won't suit all expats' situations — if you're coming for just a few years, you might wish to keep your children in the British curriculum. In this scenario, you will likely prefer a private primary school. They are usually attached to the secondary schools, or 'gymnasiums' as they are known locally. Some, such as The Heritage School in Limassol, include an Early Years School Nursery, Pre-Reception, Reception, and Year 1 classes. These act as a lead-in into their primary school, which runs from age 5/6 to 11/12.
These schools' pride themselves on the fact that they follow the UK curriculum very closely. As such, you can expect your child to be educated like they would in the UK. These schools are fee-paying, but the quality of education is considered to be very high. The teaching staff are well qualified, and most have obtained their teaching degrees from UK universities.
Primary school rules
In both state and private early years/primary schools in Cyprus, the children wear uniforms. You will find that the teachers understand the necessity for discipline, whilst they also care for the children under their care. Even at this age, the children go on school trips, usually twice per term. Age-appropriate sports activities are also available.
Primary school days tend to run from around 7:30am to 1:15pm. While this may sound like a short day, pupils are given homework from an early age so your child will still be learning outside of school hours. Primary-aged children tend to get at least an hour's worth of homework a day.
State secondary school in Cyprus
If your child has been in state primary school, you can place that child in the secondary state school. They spend the first three years of their secondary education (gymnasium) studying general academic subjects. Then, for the final three years of their secondary education (lyceum) they choose categories of subjects. For example, they could choose the arts (subjects like art and history) or the sciences (subjects like maths, physics, chemistry, and biology). The subjects they choose in the final three years are the selected subjects that they will take examinations in, along with English and general maths, to obtain their Apolitirion. Everyone will also have general PE lessons.
If you wish, your child can go to private institutions in the afternoons to study A-Levels/BTEC/Foundation qualifications additional to the Apolitirion in school, but these are fee-paying. Like the state primary schools, there are no fees to pay in the state secondary schools and uniforms are worn, but at a subsidised cost.
Private and international secondary schools in Cyprus
If you prefer, your child can go to a private or international school in Cyprus. These are fee-paying secondary schools. Again, like the private primary schools, the teachers are well qualified, maintain high standards of discipline, and are well respected by the children and parents. Children wear a smart uniform.
To enter these schools, your child would need to sit an entrance examination that tests English language and maths. They take these in the last year of primary school, with preparation from their teachers. Remember, though, that if your child has been attending the private primary school prior to moving up to the secondary section of that school, there is no entrance exam requirement!
In private secondary schools in Cyprus there tend to be two strands provided. The first is the sports strand, where children follow coaching in various sports before attending their main lesson classes (included in the fees). The second is the non-sports strand, where children follow the traditional academic route. They follow the UK curriculum closely, and there are options for children to take the US TOEFL and other US qualifications.
School trips usually take place twice per term, with additional half term holidays in the private schools. Occasional trips abroad are also offered, usually during the Easter vacation. And one more thing to note: if any of your immediate family are Cypriot or Greek, your child can also study for the Apolitirion in these schools, either on its own or with A levels — the choice is yours!
School holidays
Half terms in the private schools are in line with the half terms in the British schools. In other words, you can take a short holiday back to the UK with your child if you if you like! The same applies to standard Christmas and Easter vacation times. The summer vacation in Cyprus is long. In all the schools it begins from the end of June and extends until the first week of September. Again, this gives you ample time to take a summer vacation back in the UK or elsewhere if you want to!
Studying for the Apolitirion
By going to a state secondary school in Cyprus, your child can obtain a Cyprus Leaving Certificate, or Apolitirion, as it is known. The Apolitirion involves studying for a number of subjects and allows the child to enter Cyprus universities or universities in Greece.
If your child wants to attend a UK university, the good news is that UK universities accept the Apolitirion when it comes to entrance requirements. However, some universities insist it must be together with A-levels. For children who do have their heart set on higher education in the UK, it may be best to send them to a private secondary school. These offer IGCE and GCE A-levels, parallel to studying for the Apolitirion Certificate. However, some universities will accept the Apolitirion on its own, so a UK university may still be an option for your teenager.
Work in Cyprus
If you have the appropriate residency permit, you can enjoy a career while living in Cyprus. Although you may find it more difficult to find work here than in many other EU countries, making a living is possible and having a career provides you with a great way to get to know local Cypriots too.
Work laws
The standard working week is 38 hours over five days, but by law employees cannot work more than 48 hours a week, including overtime. It is also illegal for employers to allow workers to do more than two hours of overtime per day, or eight per week.
As of 2023, a minimum wage of €885 will be set for those in their first six months of employment, rising to €940 after this period. In 2017 the average national wage in Cyprus was €1825 (around £1,568), but by 2022 this increased to €2404 (around £2065)[iii].
If you're planning on starting a family while living in the country, you'll find that maternity leave is not quite as generous as the UK's. Mothers in the UK are given 52 weeks of maternity leave, while in Cyprus you will be given just 18 weeks for your first child, 22 weeks for the second, and 23 for the third or any subsequent children. For paternity leave, fathers in Cyprus receive the same standard two weeks as they would in the UK.
Work culture
Cyprus is a relatively laidback and relax country, like many of their Mediterranean neighbours. But despite this, Cypriots are known for having a strong work ethic. Because of this, you may find the rules a little rigid and formal if you decide to work for others while living in the country, but you will soon get used to this.
Despite the slower lifestyle, punctuality is important when working in Cyprus, especially for business meetings. Business settings are also relatively formal: you will be expected to attend meetings in smart attire and address those you're meeting with formal titles of Mr and Ms.
Can you get year-round work?
While much employment is in the spring and summer for the tourist industry, being a winter sun destination there are plenty of visitors around in the off-season too. Cyprus attracts winter tourists from the Far East, Middle East, and Russia as well as the UK, offering year-round work in the casino and hotel industries, especially in Nicosia and Limassol. The mining, shipping, and service industries continue all year too.
Can you work in Cyprus without knowing Greek?
For some occupations the language barrier will be a problem. A traditional way for new arrivals in a country to make a living is in the international "language" of food and hospitality, by opening their own bar or restaurant. But don't assume that owning a bar is like drinking in one! The hours are often long, and the work can be stressful, even more so than in the country where you were born and bred. You need to do plenty of research into competition, clientele, staffing, and suppliers.
Another option that many expats choose is to create a business online, such as writing, editing, programming – or anything else that you could do from home.
Where to work in Cyprus
The best employment prospects for foreigners will be in tourism, real estate, IT, and finance. For property (both construction and rental management) and tourism, you really need to be along the coastal strip, anywhere from Paphos to Ayia Napa but with most jobs in the Limassol and Larnaca areas. Similarly, if you aim to market your service to an expat client base. Financial industry players should also aim to live within striking distance of Limassol and Nicosia. Those who speak Greek and think they could work in health, education or government should aim for the golden triangle of Larnaca, Limassol, and Nicosia.
Cypriot culture
Cyprus may feel like an outpost of Britain in some ways, but the weather tells a different story! And so do some of the customs. Take the time to immerse yourself in Cyprus' culture and customs and you will be rewarded with a deeper understanding of the Cypriot lifestyle. Even more importantly, you'll be welcomed by the Cypriots as one of their own.
The Cypriots are known for their warm hospitality towards tourists to the island. But if you can research their way of life and customs and join in with their traditions, you will find that their hospitality runs much deeper. They will welcome you as a true friend.
The British connection
Cyprus was once a British colony, and the Cypriots generally have great affection for the British. That has been reinforced today with young Cypriots continuing the long tradition of attending Britain's best universities. They absorb the British way of life to feel part of the community. So, they recognise the difficulties foreigners go through to fit in when they move to a new country to live. However, one thing to remember is that Cypriots do not queue in line like the British. So, if you want to get on a bus, it's generally a good idea to wait for them to board first!
Family
You can see that family is very important in Cypriot culture. And it is not just the immediate family unit; the respect and affection extends to grandparents, aunties, uncles and so on. Grandparents especially take an active role in their grandchildren's lives here. You will see them taking their grandchildren to different after-school activities while their parents work or sitting with their teenage grandchildren in cafes or restaurants.
Greetings
Greetings for a person depends on the time of day. Good morning is kalimera; good afternoon is herete and good night is kalinikte. From around 6pm to 8pm you'll still be saying herete or kalioreses (welcome). Cypriots are not easily offended, but they do respect politeness. Among themselves, Cypriots kiss each other two times, one on each cheek as a greeting, even both sexes. This is their traditional greeting. It takes some getting used to, especially with knowing which cheek to start with (the right cheek — to avoid bumping the nose!).
The Green Line
Be careful that you do not unknowingly cross the Green Line that is currently dividing Cyprus into the north and the south. You can visit the north from the south, and now you can visit the south from the north (this was not allowed for many years). Make sure that you have all the correct papers, because you will be checked at the Green Line checkpoints. It's best to make this trip with an organised tour operator, to avoid any problems.
Social etiquette
Moving to some countries, you need to have your wits about you as a newcomer, to avoid causing offence. The great thing about living in Cyprus is that it is such a friendly and easy-going island that it's quite difficult to offend a Cypriot. However, there are a few social etiquette rules worth bearing in mind.
Be respectful in church
Cyprus is a majority Orthodox Christian country and church is an important part of Cypriot life, so you must be respectful if you choose to enter one. Dress with modesty and respect, avoid talking during sermons, and don't cross your legs while sat down.
Avoid talking about the division of North and South
You will likely not have as much knowledge on "The Cyprus Problem" as the people born and raised in the country. If you are not prepared to back your opinion up to the near death, it's best to avoid this topic! You will find the odd Cypriot who is able to entertain different views, but most have deep-seated views on their island's political problem. Discussing it as though it is philosophy does not go down well.
Don't get drunk in public.
Unlike the inhabitants of a lot of Northern European countries, the UK included, Cypriots enjoy a drink but don't make a habit of drinking to excess and making nuisances of themselves to other people. Frankly, they find it rather unpleasant.
Be polite
Possibly because the population of Cyprus is small and there are a lot of connections amongst people (you soon realise you and a stranger have a common friend, or colleague, or doctor, or hairdresser) it pays to be on good behaviour when you meet new people.
Be prepared to be asked a lot of nosy questions.
On a lighter note about etiquette, be prepared to be asked a lot of nosy questions. Don't feel obliged to reply and be ready to laugh them off.
Holidays and events
Cypriot bank holidays are very generous. In fact, Cyprus has the most bank holidays in Europe with 15 days[iv] — almost double the amount we have in England! These are usually celebrating religious days; one or two are school holidays given to celebrate Holy Trinity, for example. The following are some of the most important holidays and events in Cyprus.
Easter
Easter is a major feature of the religious calendar for the churches on the island and you will be welcome to attend. The Cypriot religion is Christian Greek Orthodox. So beware, Easter isn't always the same time as in the UK. There are also Catholic and Protestant churches where you can attend services. The Greek Orthodox churches and monasteries are beautiful. They have gold ceilings, chandeliers, and altars, with the religious icons surrounded by gold frames.
In Cyprus Easter is celebrated in a big way, starting with Green Monday, which begins the Easter fasting period. Families go to the mountains or to picnic in the fields and green spaces. Yes, even in March! You will eat healthy food like salads, olives, and Easter bread. Older churchgoers are more likely to fast for the full 40 days before Easter Sunday, meaning no dairy products, meat, or oil. Younger Cypriots tend to fast just in the last two weeks before Easter.
On Good Friday each church casts beautiful spring flower petals around the building. Do go and see this lovely carpet of flowers, blessed by the church. Traditionally, each child takes one or two petals home. Then, in the evening of Good Friday, part of the religious service is dedicated to the carrying of Christ's picture around the congregation. It's gold and very heavy, so it takes three or four people to hold it. Each person holds a lighted candle. It really is a lovely sight, one of many over Easter.
On Easter Day, the souvla and kebab skewers are out on the barbecues, along with the halloumi cheese and the loukaniko (Greek sausage)! Special bread is baked for this day, including the famous flaounas. These are a kind of bread with halloumi cheese mixed inside to give a lovely herby flavour.
Carnival
In Cyprus, carnival marks the start of Lent. The tradition is that the Limassol sun king is brought into the town, and it is loosely based on the Rio de Janiero carnival in Brazil. It's a festival of Cypriot dance and traditional carnival songs. Cypriots dress up in brilliant carnival costumes of animals, clowns, even Star Wars costumes. You name it, it's here! Children and adults have their own carnivals, and wear carnival masks as they ride on floats or walk or dance along the roads of Limassol. The rest turn out to watch the parade, try to spot friends, and enjoy the atmosphere.
Carnival time lasts for two weeks in Limassol. The theme continues throughout all the restaurants and nightclubs and there are many carnival parties. It's a great starting point for you to get to know the traditional Cypriot life. The children are allowed to wear their carnival costumes to school on certain days too. Even the nightclubs include traditional Cypriot carnival music, which young Cypriots love to hear and dance to. This is when you see the true Cypriot come to life. But people aren't cliquey – they will welcome you in too.
Christmas
Christmas in Cyprus has gradually become more and more important in the calendar, overtaking New Year. It used to be the case that gifts were exchanged on New Year's Day, not Christmas Day. However, this has changed in recent years and now Cypriots cannot wait to open their presents like we do in the UK on Christmas Day!
For Christmas trees, most Cypriots use artificial ones. You can buy them at the supermarkets here, along with decorations. Natural Christmas trees are also sold for a reasonable price. You can also buy some unique Christmas decorations for your tree and home. These decorations are handmade and not expensive. You can buy, for example, porcelain fairy dolls, beautifully dressed in handmade clothes, or sleighing reindeers, or Santa riding on his sleigh.
The Cypriots go to midnight mass at church on Christmas Eve. There is the Christmas lunch cooked at home. It has turkey (or goose) and all the trimmings, with plenty of the beautiful fresh vegetables and stuffing. The stuffing isn't sage and onion like back in the UK, but liver and rice — however, you can still buy sage and onion stuffing or make your own if you like!
Boxing Day is the time to visit family and friends, and then the celebrations continue for the remaining week. Cypriots finish work, along with the schools, for a full two-week period, while many food shops/restaurants open in between Christmas and New Year. Most Cypriots extend their holiday after New Year's Day because there is a bank holiday on January 6th to mark Epiphany. They return to work and school after this day.
New Year's Eve/New Year's Day is the time when the adults of the family celebrate. Again, the hotels provide plenty of events and food and drink to see in the New Year and beyond. The Cypriots often see in the new year at home, and then go out to the nightclubs and dance away the year with their friends. You can buy any traditional Christmas and New Year drinks that you like from the supermarkets.
Healthcare in Cyprus
Many of us move to Cyprus to live a healthier lifestyle under the Mediterranean sun. All that vitamin D, sea air and fresh food will normally leave you feeling invigorated. But what happens when you need to seek medical assistance for something more serious than mild sunburn?
If you're looking to get set up with a doctor, you can find out more about how to do so with our moving to Cyprus guide. Here, we'll show you what you can expect when visiting your GP in the country and seeking urgent medical attention.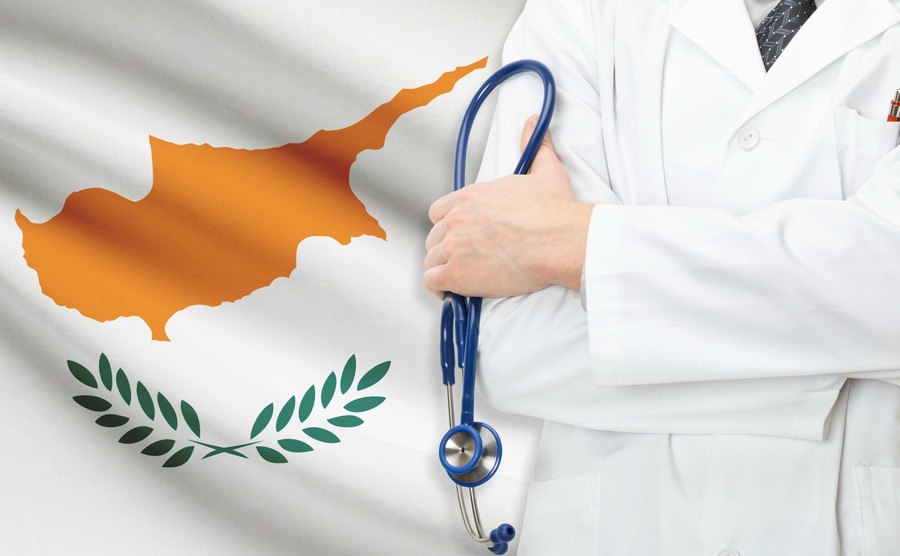 Visiting a GP in Cyprus
Just like in the UK, you will visit your GP if you're feeling generally unwell. If there is a specific issue you're experiencing and you feel you need to see a specialist, there are two ways to do so: either visit your GP to get a referral, which costs just €6, or visit the specialist yourself without the referral and pay €25.
You will usually call the surgery to make an appointment. Just like in the UK, you may have to explain why you want to visit your GP to the receptionists, but this is just to make sure that you can get the best care. Fortunately, many Cypriots are fluent in English, including all healthcare workers, so there shouldn't be a language barrier to contend with when explaining your situation. GP surgeries are usually open on weekdays from 9am to 7pm, with a break between 1pm and 2pm for lunch, so your appointment will likely fall somewhere in this time.
In Cyprus the public healthcare system is funded by taxes, so you will get a set amount of free GP visits per year. If you use up these free visits however, you will be expected to pay €15 per appointment. The standard of healthcare is high in the country and usually free. But because of this, you may find waiting times are high. It's not uncommon to have a two week wait before being able to see a GP.
If you are prescribed medication by your GP, you will be given a prescription to give to your local pharmacist who will provide the medication, just like in Britain. Prescriptions are noticeably cheaper than in England at just €1. Fees for medicines or laboratory test results must be paid in advance, by purchasing health stamps when registering with your doctor.
Dentists in Cyprus
Dentistry is also covered by the public healthcare system in Cyprus, so visits can be free. Under the system, residents can receive one free dental check-up annually. Basic dental treatment is covered, but you will have to pay for some procedures, such as getting crowns and dentures.
The country also has a high standard of private dentistry for a very affordable price, which is why dental tourism is so popular in Cyprus. There also tends to be a very short waitlist for private dental treatments, making it popular amongst both expats and Cypriots alike.
Accessing emergency healthcare in Cyprus
In an emergency, you have the choice of two numbers to call: 112, which is the EU's emergency number, or 199 which is the local emergency number for Cyprus. Using an ambulance is free in the country, but some have found they can be unreliable. If it is a real emergency then going by ambulance is always best, but if it is a more minor emergency then you may want to get a lift from a friend or a neighbour instead if possible.
If you use the island's Accident and Emergency services you will be charged €10 at the hospital, but EU and Cypriot pensioners are exempt from this cost.
Furnishing your home
Whether you're planning on completely refurnishing your home or just looking to buy a few bits and pieces for settling in, here are the best places to find your home essentials.
White goods
The first thing to note is that Cyprus runs on electricity, not gas. Central heating is electric. And it means that your washing machine, tumble dryer, fridge, dishwasher, cooker, and hob/oven all run on electricity.
So where do you get them? Well, there are stores nationwide like Electroline or MegaElectric where you can find branded washing machines, fridges, dishwashers, and so on. You can also find televisions here, with smart screens and small and large screens, home cinemas, and computers, just like back home.
Air conditioning
Every home needs air conditioning in the summer! Temperatures are well into the 30s at this time of year. The good thing is that air conditioners here are dual cold air and hot air, so when it gets a bit chilly in the winter, you can turn on the heat on the air conditioning to take the chill off the room.
Air conditioning units are not cheap, but they are essential. Prices vary depending on wattage and make. The smallest one, a 9,000 btu, starts at about €300 for a local make imported from Greece, to €400 for a Bosch unit. 9,000 btu options are a good choice for bedroom(s) but remember that it will cost more if you have a unit in every room. For the bigger rooms, you would need a 18,000 btu. For this unit you need to budget about €600 for a local make and maybe another €100 on top for a branded one. There are also in-between sizes, and the store will help you to choose the right one for your room.
Fixtures and fittings
You'll find fixtures like taps, shower heads, and light fittings in the DIY type shops. There are many of these nationwide. At one time, you could only get these things from the builders who built your house, and they were expensive. But now you can find them at DIY stores like Superhome.
When buying things like taps and door handles, each one of these is priced individually so you need to multiply this price by the quantity you need. It's the same with light fittings. You can also buy light fittings from specialist light shops. These tend to have unique designs. Like taps and door handles, prices range from reasonable to expensive.
For items like doors and wardrobes, the builder can supply these, or, if you prefer wooden doors/wardrobes, you can arrange for a carpenter to make them to your specification, but it can be expensive. You can also find them in the DIY stores, along with tables, chairs, garden furniture etc, rather like B&Q in the UK.
Pots and pans
Again, there's a big choice of these in the DIY stores, along with cooking utensils. You can find all the known makes here, particularly German kitchen utensils. There are branded blenders, sandwich makers, food processors, and of course the kebab rotisserie/barbecue that you will find that you love to use and cannot do without!
Don't forget the garden
All your garden tools and garden equipment, like spades and lawn mowers are at the DIY stores. You can also landscape your garden and buy fruit trees, flowering plants etc. from the plant centres and nurseries here. But one thing you'll likely find essential is a shed. You can either build one as part of your house or buy them as flat packs from the DIY stores. And you can buy homes for your pets like a kennel for your dog from there too.
Another thing to remember is that you need to have a swimming pool! Hot summers in Cyprus make this very necessary. Even if you just opt for a small one, it'll make a huge difference. You'll also need a carport/lean-to for your car to protect it from the fading effects of the hot sun.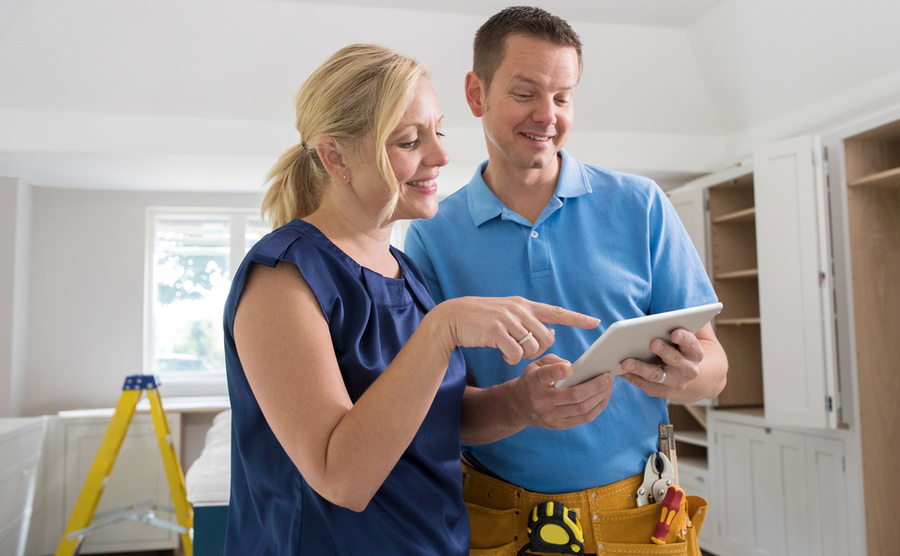 Finding tradespeople
Buying your dream home in Cyprus is just the start of the adventure. Now you have to ensure it's perfect for you, and that's quite likely to include a lick of paint, or maybe even a wholesale renovation. So where do you start on finding good tradespeople in Cyprus? Who do you ask and what will you pay?
Where to find good tradespeople in Cyprus
There is no single list of business addresses like the good old Yellow Pages directory back in the UK. But you can still start your search from the UK before you start living in Cyprus, because there are several very good websites listing business services. Some of the websites are run by British expats, and though it's hard to know if the site is up to date or long abandoned, they're a good starting point.
If you're already living in Cyprus, other options are the tried and tested methods. Notices in shop windows often work, or you can check the classified ads of local magazines and newspapers. You can also ask the estate agent who sold you the property too.
If you find a tradesperson that way you should try to get a personal recommendation. Cyprus doesn't really have the Checkatrade type of website, but that's because Cypriots talk to each other in Cyprus, rather than always going online! So, if you find a tradesperson online, ask around about them before engaging with them, if possible.
Cypriots are pretty entrepreneurial too, so you'll find that next door's cleaners, gardeners, tradespeople, etc, will come knocking at your door offering their services. They'll probably have a friend or relative who can look after your other needs as well, from doing the ironing to installing a new roof!
Getting quotes
When you have a couple of likely candidates, ask them to provide you with a quotation for the work. That should include a full breakdown of all the costs incurred. Prices can vary considerably between Cypriot tradespeople doing the same job, so it's best to get three quotes. And ensure each knows that you're getting other quotes. That way you're less likely to be seen as a 'wealthy' foreigner with too much money!
While there are plenty of qualified tradespeople, there are many (often older people) who have learnt the trade on the job as an apprentice in their family business. They often seem to remember details that might be overlooked by qualified tradespeople. Carpenters are a brilliant example — you can recognise that they have indeed been taught the trade.
Remember that the Cypriots prefer cash payments. They'll still likely charge VAT, but you should expect to pay in cash.
Leisure
One thing's for sure if you're planning on living in Cyprus as an expat: you won't get bored. There are plenty of activities to enjoy around the island, from getting active to helping those in need. To give you an idea of how you can spend your free time, here are some of the best leisure activities to enjoy in Cyprus.
Sport in Cyprus
Active expats with a competitive edge won't be disappointed when they move to this sports-mad island! Cyprus offers sports enthusiasts plenty of opportunity to get their fix of physical activities throughout the year, thanks to the warm climate — bar the odd winter storm. Whether it's tennis, golf, football, or a visit to the gym, or whether it's something leisurely or fast-paced, there's plenty to pick and choose from on the island.
Golf
In a bid to get its share of the lucrative golf tourism market, courses have been springing up all over the island in recent years. The Paphos area is home to the majority of them, including a course designed by Sir Nick Faldo at Elea Estates.
You'll find 18- hole golf courses all over Cyprus. The Aphrodite Hills Hotel has an excellent golf course, and it provides tuition too if you need to learn. One particularly popular place amongst British expats is Vikla Golf Course. This is set in the village of Vikla far away from the hustle and bustle of the town. It's great because you can get a wonderful lunch or al fresco dinner and there is a well-stocked bar too.
For details on where you can tee off, go to the golf section of the Cyprus Tourism Organisation website.
Swimming
There are indoor and outdoor swimming pools in all the main towns of Cyprus. Some are attached to hotels, while others are stand-alone sports centres. Entrance can be gained on a monthly or seasonal pass, or pay-as-you-go, depending on how frequently you want to don your speedos. Nicosia has a great outdoor leisure pool that operates from May to September and an Olympic pool that runs all year round.
Of course, the sun-drenched shores permit sea swimming throughout the year. For safety reasons, it's not sensible to swim at a beach that isn't an official swimming area.
Scuba diving
The coast of Cyprus is consistently awarded the coveted Blue Flag status thanks to its crystal-clear waters. So, it's no surprise that scuba diving is very popular here. From simple sandy-bottom dives for beginners, to more advanced dives on the Zenobia, one of the region's most famous wrecks, the island's diving offers something for everyone. What's more, the islands dive season is one of the longest in the Mediterranean, running from March to November.
If you are a novice diver, there are several good PADI schools on the island offering courses from beginner levels to certification. For more information visit the PADI website.
Rugby Union
There is a strong rugby presence on the island, mostly thanks to expats from Britain and South Africa. The Paphos Tigers are always looking for new members and coaches. Cyprus even has its own national team, although their winning record has become rather patchy in recent years. For a full overview of rugby on the island visit the Cyprus Rugby Federation website.
Walking
Owing to the good climate in Cyprus, walking groups are numerous all over the island. They tend to organise walks of varying degrees of difficulty in stunning nature areas that take two or three hours. And they normally arrange a well-earned bite to eat and drink. There are too many to detail here, but to whet your appetite see what The Cyprus Strollers get up to.
Tennis
Since the success of Cypriot player Marcos Baghdatis on the biggest stage — he made the Wimbledon semis in 2006 — tennis clubs have sprung up all over Cyprus. These clubs make use of the hotels' tennis courts to run their clubs. Several tennis schools have opened in the last decade as well. Whether you're a beginner or a seasoned pro, have a look around for clubs and public courts in your area.
Football
As with many other countries football is the most popular sport in Cyprus, and the island has a professional league structure. If you intend on picking a local side so you can spend your Saturdays on the terraces, then be a glory hunter and choose the island's most successful club, APOEL of Nicosia. They even qualified for the group stages of the 2011–12 UEFA Champions League. If you'd rather lace up your boots and get involved yourself, the league has strong links to the expat community.
You will also find Premier League academies, like Liverpool and Arsenal in the major hotels in the main towns, like Park Lane Hotel in Limassol. In the summer months, current Premier League players visit the academies to do specific football training sessions there.
Other sports
This is by no means an exhaustive list of sports in Cyprus. You'll also find badminton, table tennis, basketball, volleyball, martial arts and of course, a wide variety of water sports. For water sports, including kayaking, canoeing, and sailing, we'd recommend the Limassol Nautical Club. This club has excellent instructors for adults and children. Its claim to fame is that we recently had one Cypriot Olympian achieve a gold medal for Cyprus in the sailing category!
There's no need to worry that you don't speak Greek. For all these clubs, the instructors can speak both Greek and English. You will find other nautical clubs like this in Larnaca and Nicosia too.
You can also find fitness groups in the four main towns in Cyprus — Limassol, Paphos, Larnaca, and Nicosia. You may be able to find some fitness groups to join in the local English newspaper, the Cyprus Mail, which you can buy for about €1.50, but your best bet is to look for clubs online. You should be able to find a variety of different groups in the main towns, like yoga, Pilates, and Taekwondo.
And don't forget skiing in the mountains. The Cyprus Ski Federation & Club is the home for international skiing competitions, and you can also learn to ski there too on the dry slope.
Other leisure activities in Cyprus
If you're not the sporty type, there are plenty of other leisure activities to enjoy in Cyprus too. If you're buying a home in Cyprus with a garden, you may be interested in joining a local gardening group. After all, you might find you need help facing the different challenges that come with gardening in Cyprus, as you swap the British drizzle for the Cypriot sun.
Joining a gardening club is a great way to meet fellow Alan Titchmarsh lovers and pick up some top tips for overcoming the horticultural hurdles you will face in your new home. The Garden Club of Cyprus was set up by expat Patricia Ann Jordan for expats, to offer invaluable advice around tending to your plants, trees, and shrubs. Your fellow members can even help you explore Cyprus by recommending great gardens to visit across the island.
If you're a bridge player, you won't need me to tell you it's played by four players in two competing partnerships. But where are you going to find other people with a penchant for trumping, doubling, and redoubling in Cyprus? Limassol Bridge Club play twice a week across 8 to 13 tables at the Limassol Sporting Club and organise several annual events, including the Limassol Cup every May.
If you have a creative flair, you may want to turn your hand to amateur dramatics. Drama groups are relatively new in Cyprus. You will find these groups in the main towns, for example, LTAS Drama School in Limassol. Here, you can find drama and musical training, as well as singing and instrument teaching. Avid readers may also be able to find local book clubs. The best place to check for clubs like these is Meetup, or simply ask your neighbours. And if you can't find one, try setting one up of your own!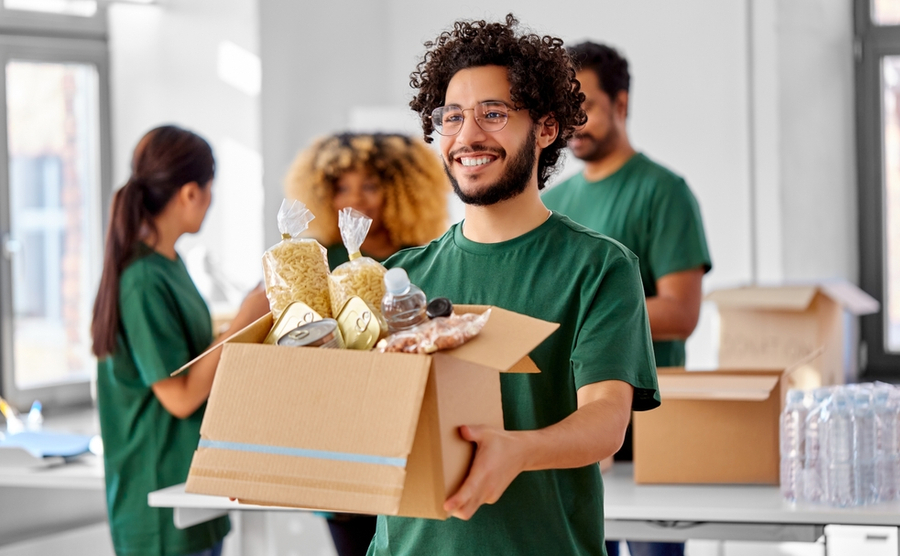 Volunteering
One way to spend your free time whilst doing some good is doing volunteering in Cyprus. It is hard to know where to begin when describing the possibilities for donating time and skills to causes that are important to you. Whether it is volunteering in the café of one of the hospices, volunteering to teach a language at a refugee centre, or donating time to play with a dog at an animal shelter, there is plenty of choice on this front.
But while many local charities and organisation are regularly calling for volunteers, that isn't to say they aren't picky about who they take on. Most charities expect a level of commitment, so you need to decide if you are really able to stay the full course, be it for a one-off event or a longer term responsibility.
The best ways to find out about the types of volunteering opportunities on offer is through socialising and looking online. Expats in Cyprus are a very sociable group of people. Probably because many have time to relax in their new lives in Cyprus. Whatever you do to socialise, ask your new acquaintances about where to volunteer. You will likely get some starting tips, like a web address or a phone number.
One impressive contribution from expats is the establishment of Friends Hospice in Paphos in 2006. This facility runs without any help from the government, with proceeds from several charity shops as its main source of income. It serves all communities free of charge and has brought a lot of peace to those whose loved ones have a terminal illness.
Expats do some wonderful work for charities in Cyprus. If this is your thing, you will find an opportunity that suits you.
Homesickness
You'll struggle to find many disadvantages to living in Cyprus, but like any big relocation, you may find that you struggle with homesickness. Moving to another country is a huge life change. For this reason, it's important to allow yourself a little time to get into the swing of things. There's no shame in missing home, but to help you get used to Cyprus and everything life here involves, here are our top five tips for settling in.
Facetime and Skype are a great way of keeping in touch with the family back home. However, there comes a time to ditch social media and introduce yourself to the neighbours.
We speak to many overseas house-hunters and often hear them say they intend to avoid the "Little Britain" expat scene. That's a really positive attitude to take with you, but there is no shame in being able to swap a joke with a fellow countryman every now and again.
Before moving to Cyprus, write down your hopes and dreams for your new life, and what you're pleased to leave behind. If you find it hard going, read what you wrote for inspiration.
You may miss the simple foods from home. The good news is every large expat community has a deli or supermarket selling British brands. Stock up and invite your new friends round!
Go everywhere, try everything, get involved, don't give yourself time to get homesick. Get to know the history of where you live and ask lots of questions.
As well as the tips above, a great way to help yourself settle in is to make new friends as soon as possible. Not only can they keep you company, but they can help you navigate the Cypriot way of life. Fortunately, locals and expats are welcoming and sociable, so you'll find plenty of chances to meet new people.
With more and more Europeans coming to Cyprus to live, particularly the British, there has been a similar surge in new groups and clubs being established on the island. It's easy to find many new, great friends this way – and that is good news for all of you who want to come and live here. So, try joining a leisure club to make new friends and keep yourself busy to beat the homesickness.
Wherever you plan on living in Cyprus, you're sure to enjoy your time in this small but special country. From everyday life with Cypriot food and culture, to celebrating major events like Easter and carnival with friends and family, there's so much to love. And your friendly Cypriot neighbours are bound to help you settle in in no time.
If you're still looking for more advice on preparing for life in Cyprus, you can check out our handy guides to organising finances in Cyprus, from financial planning before your move to maintaining your finances in Cyprus. And don't forget to keep up to date with the latest Cyprus news here at Property Guides.
If you're still in the midst of your property search, we have plenty of properties for you to explore here. Check out our homes for sale in Paphos, Famagusta, Limassol, and other areas today.  
[i] https://www.mondly.com/blog/2018/04/18/how-many-hours-learn-language/
[ii] https://energyindustryreview.com/analysis/motorway-network-in-line-with-a-green-europe/
[iii] https://take-profit.org/en/statistics/wages/cyprus/#:~:text=What%20is%20average%20wage%20in,minimum%20was%201360%20EUR%2FMonth.
[iv] https://cyprus-mail.com/2018/08/25/cyprus-has-most-bank-holidays-in-europe/
Explore our range of free Cyprus property guides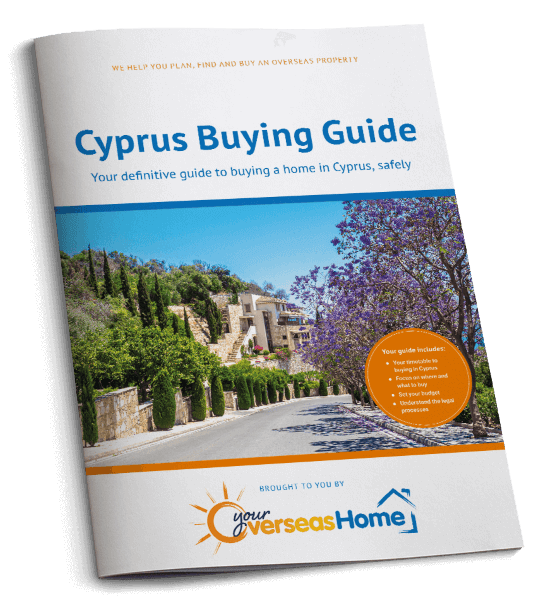 The Cyprus Buying Guide takes you through each stage of the property buying process, with practical recommendations from our experts who have been through the process themselves. The guide will help you to:
✔

  Ask the right questions
✔

  Avoid the legal pitfalls
Download your free guide to buying in Cyprus