Many British buyers in Cyprus barely look beyond Paphos in the west of the island, but there are other possibilities. The tourist resort of Ayia Napa in the east gained a bad reputation for the hedonistic excesses of some youthful holidaymakers, but it has been drastically cleaned up in recent years (much to the disappointment of some bar owners) and is much more family-focused these days. Before buying any property that you hope to rent out, check whether you are able to offer short-term rentals in that area. Permanent relocators should consider the quieter resorts and villages, such as Polis up in the north-west by the beautiful Akamas Peninsula.
Larnaca is developing the largest continuous beachfront in Cyprus, 25 kilometres long
Larnaca
Next along the coast from Ayia Napa is Larnaca, the third largest city in Cyprus with a population of around 50,000. It has the busiest international airport and although it was slower than the west of the island to attract buyers in the last property boom, it is making up for that now with a masterplan to create the largest continuous beachfront in Cyprus, 25 kilometres long.
Limassol
Cyprus's second largest town, with 100,000 people, has more business and industry than Paphos but is a good place to live too, with good sandy beaches, a hinterland full of vineyards and a more traditional Cypriot lifestyle. It has a lively commercial centre of shops and restaurants. International buyers from Russia and the Middle East are being tempted by property, especially in the new 600-berth marina.
Paphos
With a population of just over 30,000, Paphos has been the first choice for British buyers in recent years. It is in the west of the island and has both culture and beauty, popular both with international visitors and as the tourist destination for holidaymakers from within Cyprus too. It's a lovely place to raise a family, with its environment protected and with world-class amenities and facilities including a good hospital. Paphos airport has year-round flights from easyJet.
The area around Paphos offers a choice of village for every sort of buyer. Coral Bay is great for sea-lovers and yachties with its own marina, but a property around Tala, eight kilometres, further inland, escapes the humidity and has a better off-season social scene, yet with the advantages of Paphos's infrastructure and commercial centre on the doorstep. Peyia has a bit of everything, set on the slopes above Coral Bay, and with shops, restaurants, bars and a good bus service. For a touch of luxury there is the famous Aphrodite Hills development, with golf courses, tennis and spa.
Find this information helpful? Share with your friends[social_share_buttons]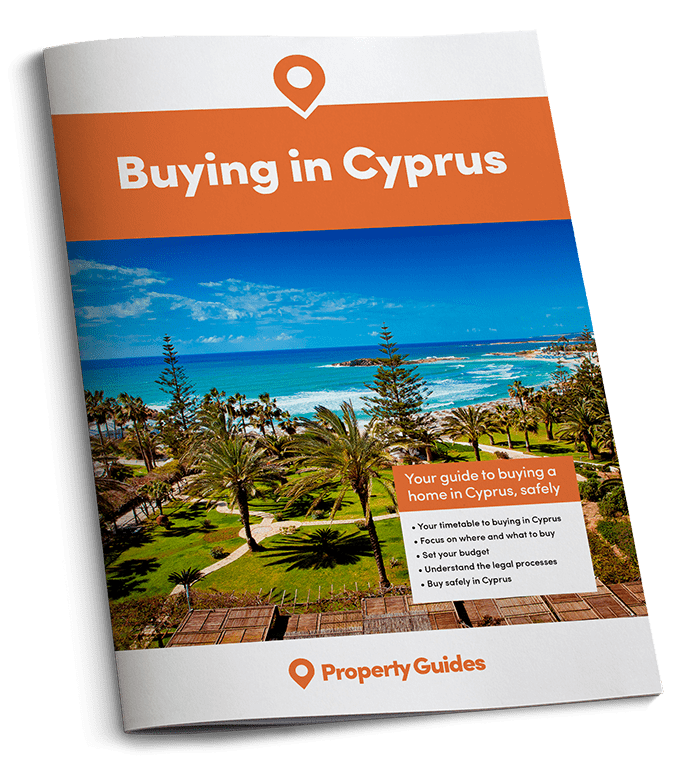 The Cyprus Buying Guide takes you through each stage of the property buying process, with practical recommendations from our experts who have been through the process themselves. The guide will help you to:
✔

  Ask the right questions
✔

  Avoid the legal pitfalls
Download your free guide to buying in Cyprus