Are you looking to buy property in Greece? At Greece Property Guides, we have all the expert information you will need, compiled by our dedicated team of property specialists.
Here, we'll take you through a step-by-step process that you'll need to follow to purchase your Greek home, including all the necessary legal and financial preparations you will need to make. We also have information on living in Greece as well as up-to-date Greece property news you can follow.
Benefit from our property team's expertise
Our Greece property guides have been written and compiled by experts in the Greek market. They have decades of experience in helping people find and complete the purchase of their home away from home in the beautiful Mediterranean region — so they can definitely help you out.
Alongside our resident experts, we also have a network of trusted property professionals that can help you navigate the purchasing process. These include lawyers, currency experts, estate agents, and financial advisors. We also have a lot of content provided by expats who've made the move to Greece themselves and can offer first-hand advice.
If you want to get advice on any part of your move, you can call our UK Resource Centre on 020 7898 0549 from Monday to Friday, 8:30am–6:00pm.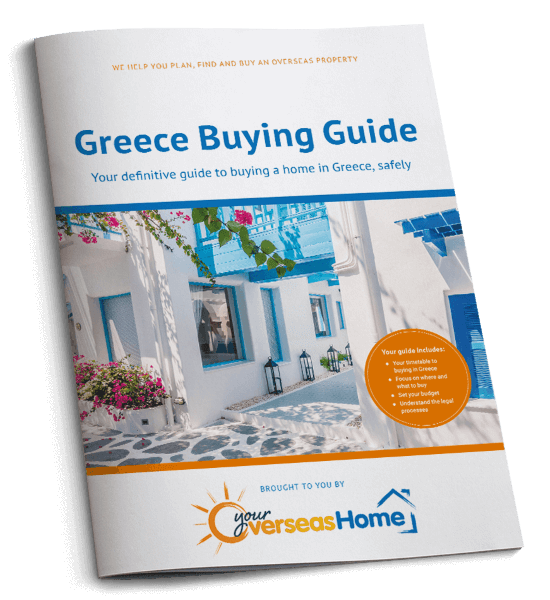 We partner with some of the most trusted names in the industry



Download your free copy of the Greece Buying Guide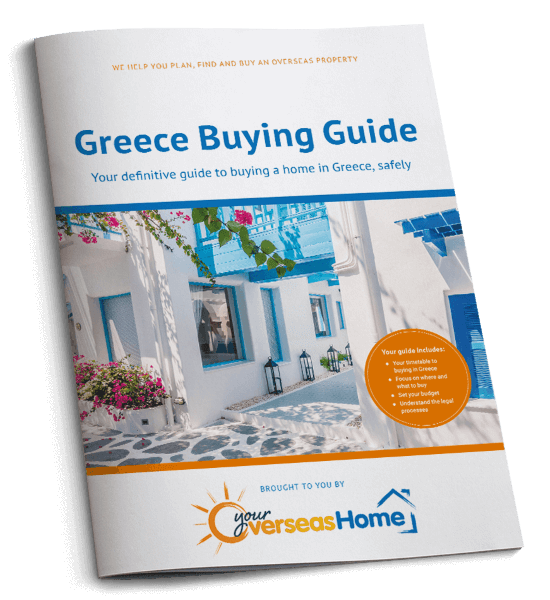 You can get all the advice you need to from our online guide to buying a house in Greece. We also have the option of downloading it in PDF format for offline reading or printing. Complete the form on the right to access your copy.
✔

  Ask the right questions
✔

  Avoid the legal pitfalls
Download your free guide to buying in Greece
Explore our range of free Greece property guides
Download our expert property guides to start planning your move
Our Greece property team are ready to give advice and provide support with the process of buying a home in Greece.
Even if you've moved home a few times before, buying in another country can be even more complicated, usually due to the system of rules and regulations you will be unfamiliar with. Thankfully, our team can help you navigate these waters and ensure your property purchase is trouble-free.
To chat to the Resource Centre about buying property abroad, contact the team on 020 7898 0549 from Monday to Friday, 8:30am–6:00pm.