We can help you buy a home in Greece
A different language, legal system and currency; even a different alphabet? No wonder that many international buyers are put off buying a home in Greece! Yet while there are big differences between the legal processes of purchasing a property in Greece compared to the UK, Ireland or the US, it is far from impossible. Millions of us have been seduced by the beauty of Greece and thousands have bought homes there successfully. Why not you?
But there are risks. Some prospective buyers fail to make a plan and never even get started. Others don't do enough research, or fail to protect themselves legally, or fall prey to currency risk. This guide can help make buying a home in Greece efficient and enjoyable, rather than a time consuming and costly nightmare.
The Greece Property Guide takes you through every step of the buying process in Greece. Whether you're still working out where to start or are already picking out the sunloungers, let us help you to buy a home in Greece.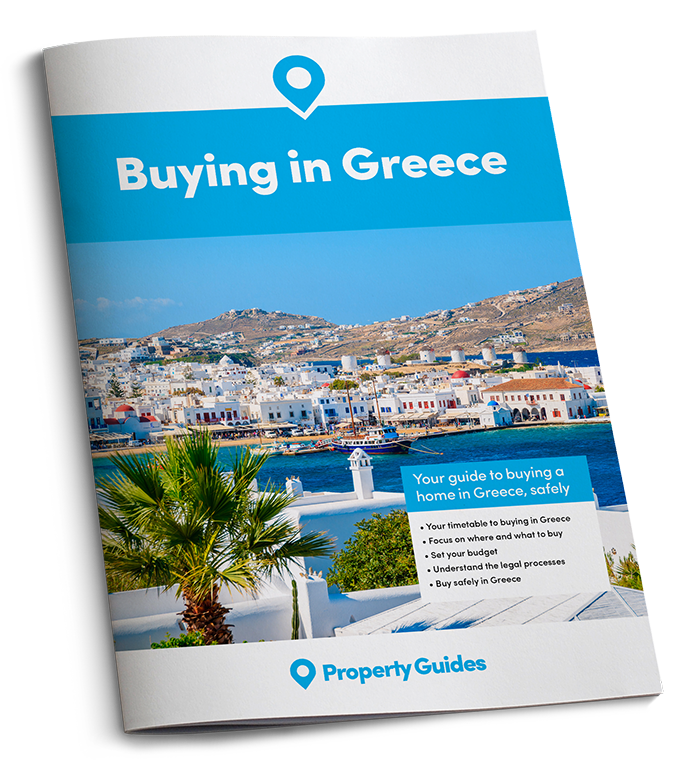 We partner with some of the most trusted names in the industry


Download your free copy of the Greece Buying Guide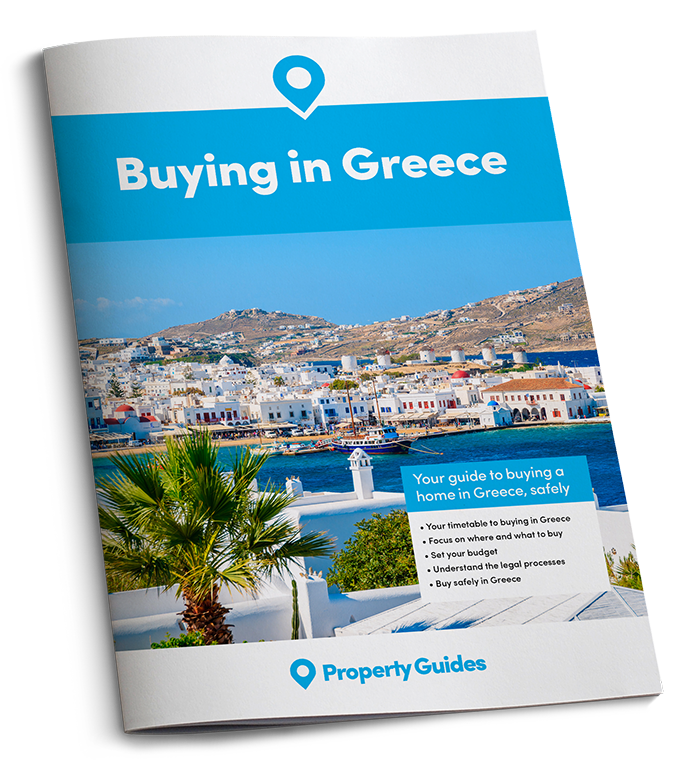 The Greece Property Guide covers every stage of the property buying process, sharing our experience and knowledge to ensure a safe and successful property purchase. The guide will help you to:
✔

  Ask the right questions
✔

  Avoid the legal pitfalls
Download your free guide to buying in Greece
We can help with every step of the buying process
How we can help you buy a property in Greece
The Greece Property Guide is designed to support you through every stage of the Greek property buying process. From how to get started, to finding an estate agent, to covering all the important legal and financial considerations, our experts are here to share valuable advice and to help you every step of the way.
We have created the Greece Property Guide to help highlight the many pitfalls of buying in Greece and to ensure that our readers can buy their dream home in Greece safely, without wasting time and money like many would-be homebuyers before them.
Over the last ten years, we have built up a network of trusted experts to provide independent, factual guidance on all aspects of buying property in and moving to Greece. Our experts have been talking to homebuyers in Greece and helping them to buy their property in Greece safely for a number of years. We are at the other end of the telephone at our Resource Centre to answer any questions and support our readers throughout the property buying process.
Our experts are trusted by well-known brands such as Rightmove and Property TV to provide information and guidance about buying overseas property. They are regularly quoted in the media on the issues that really matter to people buying property and starting a new life overseas.