It's buying time! With Greek prices at rock bottom but the economy recovering, those old stand-bys supply and demand are bound to lead to a recovery in the prices of sun-drenched Mediterranean properties before long.
So don't delay, but if you're booking your flights, at least invest two-minutes of your time in reading our guide to Greek viewing trips first.
Know what you want. Write out a profile of your ideal property and keep it handy. Estate agents will be keen to push the attributes of the property they have to sell – but are these what you really want? Keep your own wishes in the front of your mind.
You probably don't have long on your trip, so why waste time on unattainable properties? If anything, underplay your budget.
Stick to your budget. Don't let an agent show you something outside your budget. You probably don't have long on your trip, so why waste time on unattainable properties? If anything, underplay your budget.
Get your team in place. So you're on your viewing trip, in a hotel with dodgy Wifi and with no access to your normal documents, spending lots of money. You are way out of your comfort zone! Get in control by having your team in place before you go, on speed dial in your phone. Your team includes a good lawyer and a currency company that you trust.
Know how much you have to spend. Exchange rates change by the minute, while the process of buying a house takes months. So how do you know how much you have to spend? You need to speak to a currency company before you go looking, not after!
Imagination, imagination, imagination. With many overseas homes you'll need to engage the imagination and not just the eyes. Even the most sparkling pool resembles a swamp after a week or two's neglect. So consider that ugly duckling property, which might be tens of thousands cheaper but cost just hundreds to turn into a stunner.
Be bold. Ah, the paradox of choice! When Greece has 220 islands, how do you settle on one? Maybe there's a cheaper house with a better view just around the next headland. Well, there will always be somewhere else, but if you love it and you can afford it, just do it.
Be ready to put down a deposit. This is prime property buying season so if the agent says they have another buyer waiting, you never know, they could be telling the truth! Don't be railroaded into signing anything, but do be ready with a currency account open to pay a reservation deposit.
If you do find the house of your dreams but it's beyond your budget, effective negotiation could make the vital difference. Download our guide: How to Negotiate Abroad.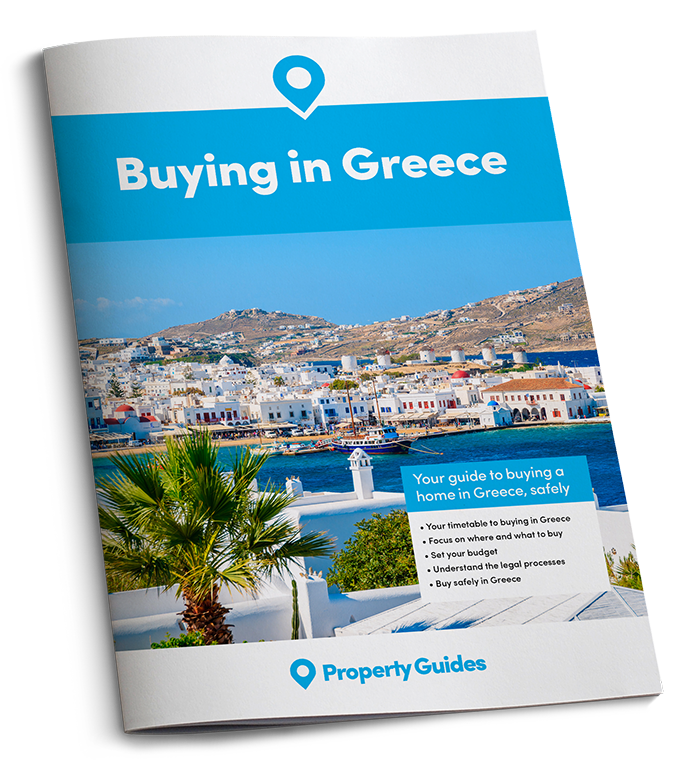 The Greece Buying Guide covers every stage of the property buying process, sharing our experience and knowledge to ensure a safe and successful property purchase. The guide will help you to:
✔

  Ask the right questions
✔

  Avoid the legal pitfalls
Download your free guide to buying in Greece