A popular but isolated resort in Murcia is banning naturism as it aims to attract families and adventure tourism.
If you're going to Murcia this summer, you need to pack your swim suit. You knew that, of course, but this time you really need to pack it because the local government is clamping down on naturism. It's just one of a range of new rules that are likely to divide opinion but are intended to encourage families and sports tourism in Murcia.
Murcia is perhaps better known as the Costa Cálida (meaning "warm coast") which has fine sandy beaches
According to Spanish newspaper El País, the local government has passed new regulations that come into force this weekend banning total nudity, reserving a spot with your umbrella, riding a bicycle along the seafront, playing loud music and taking your pet on the beach. The area covered is a small promontory called Las Salinas, near San Pedro del Pinatar, a popular town between Torrevieja and La Manga and close to various former Polaris World resorts. Las Salinas Natural Park has various beaches within it, but if you try to get too "natural" you will be faced with a fine of between €100 and €750 fine.
Murcia is south of the Costa Blanca and north of Andalusia on Spain's south-east coast. It is perhaps better known as the Costa Cálida (meaning "warm coast") which has fine sandy beaches. You may also have heard of the Mar Menor, (meaning the "minor sea") which is a huge, shallow saltwater lagoon separated from the Mediterranean by a long, thin strip of beachfront called La Manga. The lagoon is perfect for teaching watersports in a safe environment, attracting global adventure holiday companies, and is home to several spas offering mud treatments too. It also gives its name to the huge and upmarket resort that's become highly popular among British buyers and holidaymakers. Much of La Manga's popularity is based on sport – Premier League football teams (and indeed the England team itself) has been known to train here, and there are golf courses and a dozen or so tennis courts that can host international events.
To be introduced to a trusted estate agent or lawyer in Murcia, call the Property Guides resource team on 020 7898 0549 and ask to speak to our Spain Buying Specialist.
It may be Murcia's success in focusing on "active tourism" that is persuading some of its municipalities to ban nudism on its beaches. Las Salinas used to be a deserted spot, whereas now, local councillor Silvia Egea told El País, the beaches are "no longer the isolated paradise they were a few decades ago… There's a continuous flow of people and we have seen it necessary to regulate the practice of nudism." She added that: "At San Pedro we are aiming for family- and sport-based tourism."
Spain's naturists have come out fighting, claiming that since 1988 the law has allowed anyone to be nude in public as a constitutional right. While several councils, including in Barcelona and Cadíz, have banned people appearing undressed – even in just a swim suit – in built up areas, and driving without a shirt on is banned, nowhere has banned nudity on more remote beaches. The case is likely to come to court.
Of the other rules, many seem like common sense. The ban on umbrellas before 8am, for example, is to facilitate beach cleaning. Rule 18, which bans you from weeing in the sea while swimming, may be more difficult to enforce.
To look for properties in either Murcia or Almería, you only need travel as far as the Spain Property Guide homes listings.
Several other beaches in Murcia do welcome naturists, but the most popular area for naturism in Spain is generally reckoned to be the more bohemian (and equally affordable) Costa Almería, where Vera Playa has two kilometres of clothes-optional beaches and even a residential area including 4-star hotels and 2,000 properties where you need never trouble your tailor for the perfect beach outfit.
For property buyers in Murcia, two-bedroom apartments around San Pedro del Pinatar go for between €70,000 and €170,000, detached villas with pools from €200,000.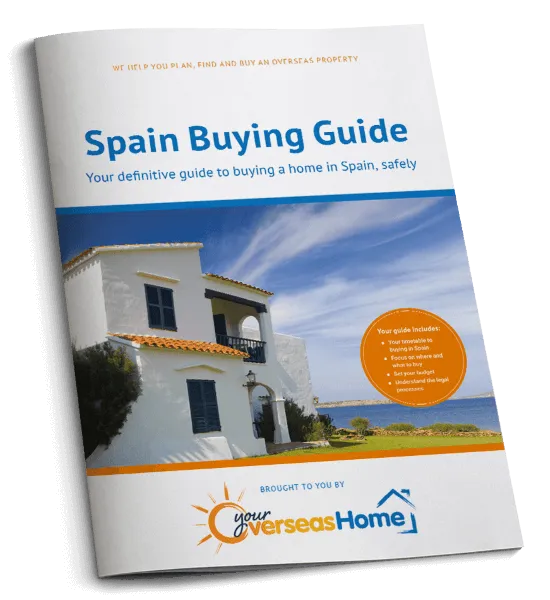 The Spain Buying Guide is a free, independent resource to help anyone who is looking to buy property in or move to Spain through each critical stage of their property buying journey.
Set up to help our readers avoid the many complexities and pitfalls of buying property in Spain, the guide takes you through each stage of the property buying process, with practical recommendations from our experts who have been through the process themselves.
✔

  Ask the right questions
✔

  Avoid the legal pitfalls
Download your free guide to buying in Spain