Why use Smart Currency Exchange when buying property in Spain?
How does currency exchange affect the price of my property?
The excitement of buying a new home in Spain can make it easy to forget the important financial matters. One of the most important financial considerations is currency transfers. This can prove the difference between you being able to afford your dream property or not. Many overseas property buyers are unaware that exchange rates have a significant effect on any payments you make abroad. Particularly larger transactions for a deposit or buying Spanish property. As well as regular payments you will need to make to maintain your new home and lifestyle in Spain.
One of the key financial areas to be aware of and plan for when buying or moving to Spain is the effect of currency fluctuations on the price of your property
One of the key financial areas to be aware of and plan for when buying or moving to Spain is the effect of currency fluctuations on the price of your property. And the costs other payments you need to make, including a deposit and legal fees, mortgage and bill payments. You will also need to consider how the exchange rate impacts salary or pension transfers.
Exchange rates move up and down constantly, and often move dramatically in response to economic and political events. These movements can take the price of your property out of reach between paying a deposit and completing. Therefore, it's important to manage these fluctuations effectively.
Here are some top tips for buying overseas property safely from Smart Currency Exchange, our trusted currency partners.
1. Assess how currency rates will affect your particular circumstances
If you expect your Spanish home to cost €300,000, it will cost £223,880 if the sterling/euro exchange rate is €1.34. If the rate drops to €1.31 by the time you complete, the cost jumps up to £229,007. This represents a loss of £6,000 through the fluctuating exchange rate.
2. Forward Contract
A Forward Contract lets you lock in a particular exchange rate at a time that suits you. Such as when you have an agreed price to purchase your property. This means you are protected from any losses if the exchange rate should fall in the time it takes to complete on the sale of the property.
How a Forward Contract works
Mr Jones found his Spanish villa in June 2013. The total purchase price was €300,000, so he paid a €30,000 deposit to Spain to secure the property with Smart Currency Exchange, saving around £1,000 on the exchange rate.
Mr Jones had opened a free account with Smart Currency Exchange before his viewing trip and expected to complete on his property purchase at the end of July. To ensure that the remaining cost of his villa wouldn't change due to exchange rate fluctuations before the time came to complete, he asked Smart Currency Exchange to secure €270,000 at an agreed exchange rate of £1=€1.160, setting the amount of his final property payment at £232,759 in sterling. To do this, Mr Jones transferred a 10 percent deposit (£23,275) into his Smart Currency Exchange client account.
When Mr Jones completed his purchase on 31st July, he transferred the outstanding amount due on his Forward Contract (£232,759 minus his deposit) to the client account, so Smart Currency Exchange could send the remaining €270,000 to the beneficiary's euro account in Spain. Thanks to his forward planning, he also saved money on the exchange rate through the Forward Contract. The euro strengthened towards the end of July, so if he had waited until July to buy €270,000, his final payment on the property would have cost another £6,000. The exchange rate could have moved either way, but he was glad to avoid any unnecessary risk.
3. Get organised in advance
Just as it's important to find a good estate agent and solicitor as early as possible in the property buying process, it is also advisable to open an account with a currency specialist before you go on a property viewing trip, so you can find out about current rates and anything that may affect your money if you find your property on your trip. This allows you to budget for all your total costs more effectively. It also allows you to set a rate with a Forward Contract when the time suits you. You can then put in an offer for a property safe in the knowledge it's value won't change.
4. Know your budget and stick to it!
Making sure you have a clear budget in mind at the very beginning means you won't get caught out by properties that are not in your price range, and avoids wasting time on properties that don't suit your requirements. You will also be able to plan any other payments and organise your other finances in advance, offering peace of mind, so you can focus on all the other aspects of your new life in Spain.
To find out more and be put in touch with the team at Smart Currency Exchange, fill in this short form.
Smart Currency Exchange is the only currency specialist focused specifically on the overseas property market, making them perfectly placed to assist with your transfers.
About Smart Currency Exchange
Smart Currency Exchange was set up in 2004 to help clients effectively and efficiently send and receive payments internationally. Since then has become an expert in the overseas property market. Working as a trusted partner of other overseas specialists such as Property Guides and Rightmove. You can make international transfers in over 20 currencies, to or from anywhere in the world – in payments from £100 to many thousands.
Smart Currency Exchange is proud of its customer service focus – putting their clients at the forefront of everything that they do. Smart Currency Exchange traders are not remunerated on commission, meaning they can offer you impartial guidance on the best choices for you. Their account opening and payment transfer system is safe, fast and easy. All client funds are held separately in segregated client accounts with the Bank of Ireland in the United Kingdom, with whom Smart Currency Exchange has worked closely since 2004.
Benefits of Smart Currency Exchange
Smart Currency Exchange customers benefit from the following:
Quick and easy transfers
Safe and secure transactions
Dedicated Personal Trader
No transfer fees or commissions
Authorised by the FCA
To find out how much you can save (and how to save it!), call Smart Currency on 020 7898 0541 or get a free quote here.
Save money when buying overseas
Whether you are buying a property abroad, making regular payments, sending money overseas or back in to the UK, you want the most cost-effective, safe and easy way to transfer your money.
That's where Smart Currency Exchange can help. As one of the UK's fastest-growing currency exchange specialists, we save our clients thousands of pounds every day by minimising the risk associated with transferring money overseas.
✔

  Safe and secure transactions
✔

  Dedicated Personal Trader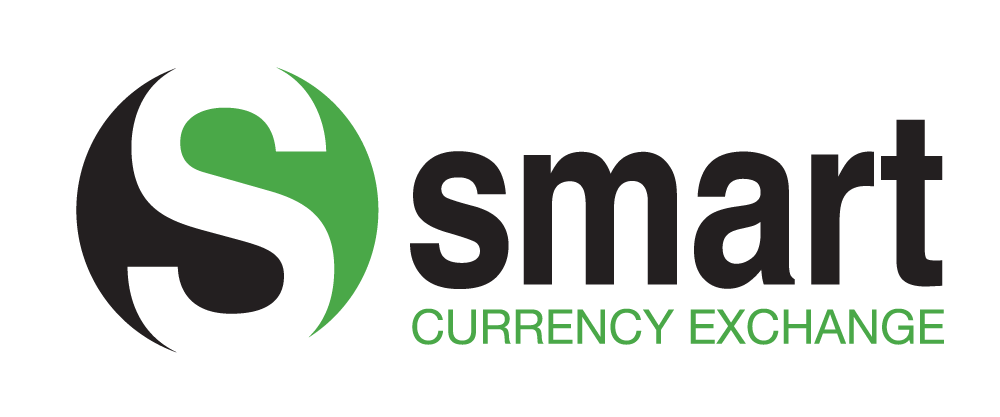 Request a free quote from Smart Currency Exchange