Dealing with homesickness when you move to Spain
Despite your positive feelings about moving to Spain, there are bound to be some times after your arrival when you are homesick – missing friends and family, and maybe even the British weather!
Spain may not be a million miles away from the UK, but it can still feel like it when you are missing your old life and still getting used to your new one. Spain Property Guide has put together some top tips for dealing with homesickness after you arrive:
1. Use Skype – and other social networking tools
Skype in particular is a great way to stay in touch with family – along with other similar online video chat software. You can see the faces of those you miss, as if you are actually in the room with them!
2. Find your favourite British treat
Nowadays you can find a variety of foods from the UK in Spain – for a premium, of course! But sometimes when you feel you are missing things, a good meal of Bangers 'n' Mash, a full English breakfast or apple crumble can work absolute wonders.
Nowadays you can find a variety of foods from the UK in Spain.
3. Remember why you came to Spain in the first place
When you are missing your old life, it can be easy to forget all the reasons why you wanted to move to Spain in the first place. It's a good idea to take some time and think about all the positive reasons for coming to live here, what you enjoy now you are here and the life you leave. Your friends and family may well always be the most important, but they didn't stop you moving in the first place!
4. Spend time with local expats
While we always recommend spending time with the local Spanish people, sometimes only a fellow expat will understand how you are feeling and what you are going through. Try and get to know more of the expats in your area – maybe at your children's school, or one of the many expat clubs you will find across Spain. Many of these associations offer varied activities and social events – as well as newsletters and magazines in English that can keep you up to date with what is going on in your local area.
5. Listen to the BBC
Accessing British TV and Radio in Spain isn't as easy as it used to be, but it can still be done. Having familiar programmes to watch in Spain can be reassuring – although it's important to still watch Spanish TV, so that you can learn the language and engage with the local people.
6. Do something new!
Use this time to take up a new hobby or sign up for something you have always want to do. You could try scuba diving, or photography. Join up for something you can only do in Spain – learning to dance Sevillana (or Flamenco dancing, as it is better known), for instance? Not only can you have fun and learn a few new skills, but you could also meet some new friends and become more involved in the local community.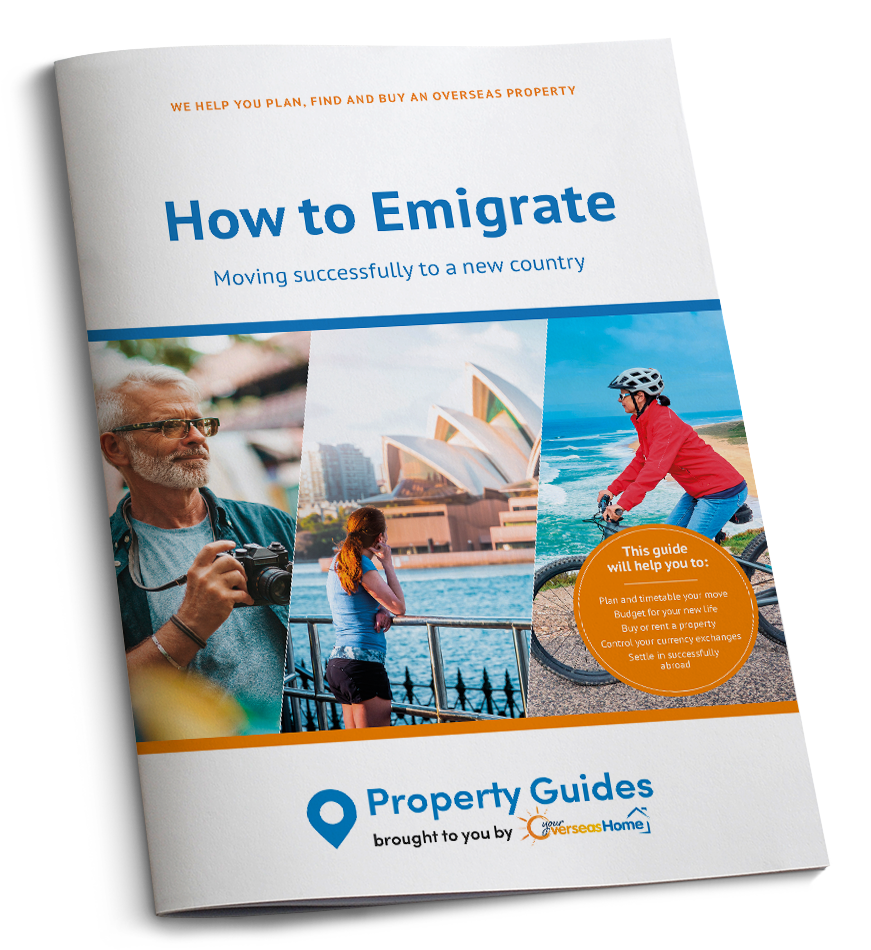 The Emigration Guide has been put together by overseas property experts and expats who understand the process of emigrating inside out, having emigrated themselves or helped others to do so. The guide will help you to:
✔

  Ask the right questions
✔

  Avoid the legal pitfalls
Download your Emigration Guide