Making regular payments to and from Spain
Once you have bought your new home in Spain, you will have a number of regular payments that will need to be made. Perhaps for bills, your mortgage, salary or any pension payments? These will often need to be transferred to the UK from Spain. Meaning the amount you will have to pay and receive will change, depending on the sterling-euro exchange rate at the time of payment. Those owning a home and living overseas often don't realise how the costs of these financial commitments can really add up, and make more of a dent in your finances than you may think.
We recommend consulting a currency specialist, such as our preferred partners, Smart Currency Exchange, about different ways to automate any regular payments you need to make in a different currency. You can set up a regular payments plan to cover these payments in several different ways:
Regular automated payments
You set up a standing order to transfer the same amount of money, into your client account. On receipt of this payment, your trader exchanges the funds and transfers them immediately to the recipient's account chosen and set by you.
Regular account payments
You can transfer a different amount to your client account on a regular basis, but not on a set monthly basis. On receipt of this payment, your trader will exchange your funds and transfer them immediately to the recipient account.
By making your regular payments in this way, you avoid any bank charges. You also have the reassurance that your important payments will always be made at the time you need them to. However, as exchange rates change all the time, the amount that you receive will be different each time you make a payment.
Forward buying your currency for regular payments
You can avoid losing money from these exchange rate changes and ensure that you receive the same amount each time for important payments like pensions or salaries by setting a rate in advance for your regular payments, called a Forward Contract.
You set an exchange rate with your trader for a defined time period of time, for up to a year in advance. Pre-book the amount that you plan to transfer over this period of time, and the regular payment amount that you have set will be taken out of this amount each month at the exchange rate you have already agreed, so you know how much it will be regardless of market movements.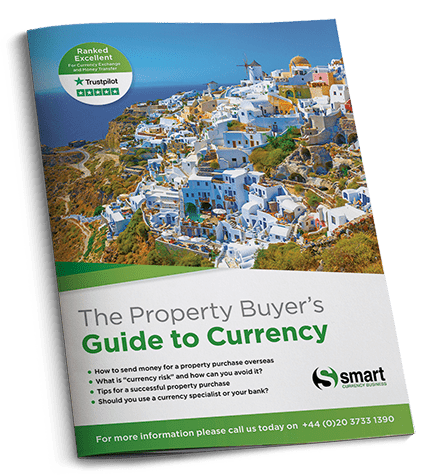 The Property Buyer's Guide to Currency will help you:
✔

  Understand the currency markets
✔

  Protect your property budget
✔

  Use a Currency Specialist
✔

  Learn from other overseas property buyers
Download the Property Buyer's Guide to Currency