Learning Spanish for your move to Spain
The lure of almost endless sunshine and beaches with crystal-clear waters, not to mention a laidback lifestyle, all contribute to the desire to make a home in Spain. However, sadly, some of these people return to the UK after a year or two because they find they can't fully enjoy Spanish life without speaking the language.
It really does make a difference if you can chat with your neighbours or to the shop assistant, making you feel part of a community and not just an expat living in a world where only English is spoken. Just exchanging a few words with a local person is genuinely appreciated and the more you try, the more you will be able to speak in Spanish! Here are our tips…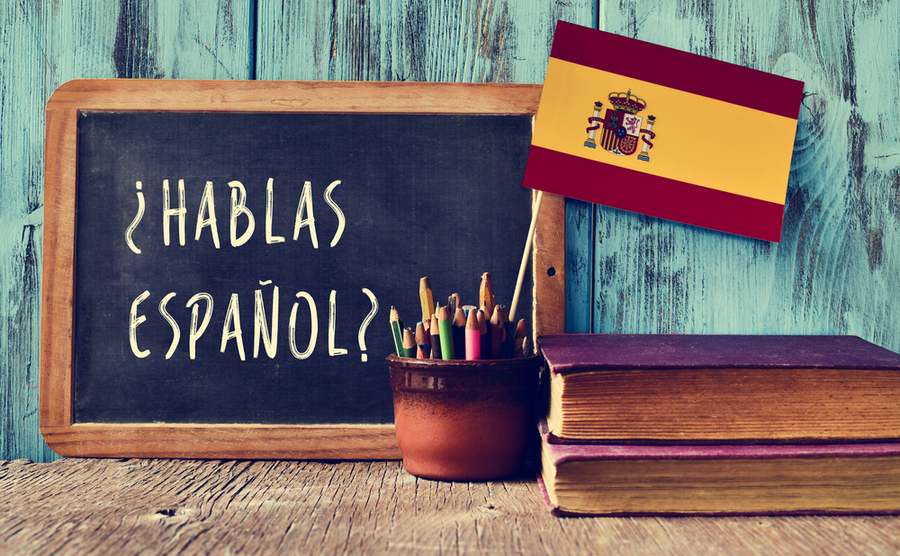 Not all Spaniards speak English
The idea that English is universally spoken does not reflect reality. Of course, in areas of great tourism, the likelihood of finding English speakers increases, especially in the service industries. However, venture a few kilometres away and you could easily find yourself in a world in which English is not spoken at all. Therefore, it is really in your interests to try to learn some Spanish. Even a few words will win you a smile and respect.
Even a few words will win you a smile and respect.
Castilian Spanish is not the country's only language
Since 1978 when the Spanish Constitution was drawn up, regional languages are considered official languages, riding side by side with conventional Castilian Spanish (Castellano), which originated in Castille, one of Spain's autonomous regions. It was this language that was transported to South America by the Spanish conquistadors. Spanish is now the fourth most spoken language in the world, with 543 million native speakers.
The recognition of regional languages was particularly important at the time, coming 3 years after the death of General Franco, who did all that he could to side-line and even destroy them, preferring the population to speak Castilian. As a result, the regional languages are prized and treasured today. There are several but four are official languages:
1. Basque. Spoken in the Basque Country and in the north of Navarre
2. Catalan. Spoken in Catalonia, Andorra and the Balearic Islands. (a similar language is spoken in the Valencian Community).
3. Galician. Spoken in Galicia but also in the west of Asturias and Castille and Leon
4. Occitan.  Also known as Aranese, it is spoken in the Aran Valley in the Pyrenees in Catalonia and on the French side of the mountains.
You can find language schools in all of these regions where you can learn the local language as well as Castilian Spanish. In many cases, classes are free as the regions want to encourage the use of their language. The courses don't have to be long either; I spent one year learning Catalan at the Adult college in my town and although I don't speak it well, I understand it and can get by if I need to use it. I do, though, speak Castilian which means I can converse anywhere in Spain.
In Catalonia, and now also in some schools in the Valencian Community, all lessons are taught in the regional language. Spanish is taught as a foreign language but it's fair to say that the standard of Castilian Spanish spoken by school leavers is pretty high.
Accents
Regional accents differ greatly and sometimes it isn't easy to fully understand Spanish spoken in other communities. In Andalucia, they tend to leave off the last syllable, shortening the word.
Spanish spoken in Catalonia sounds very different in the various provinces: the Barcelonian Spanish speakers do not speak like the inhabitants of Olot in the north of Catalonia, nor like those to the south in Tortosa. The Spanish spoken in Salamanca is considered to be the best and as a result there are numerous language schools in the city.
Most English people who speak Spanish are recognisable to Spaniards by their pronunciation and even the emphasis they put on words. This is not an obstacle however, as the Spanish are really happy when we speak their language.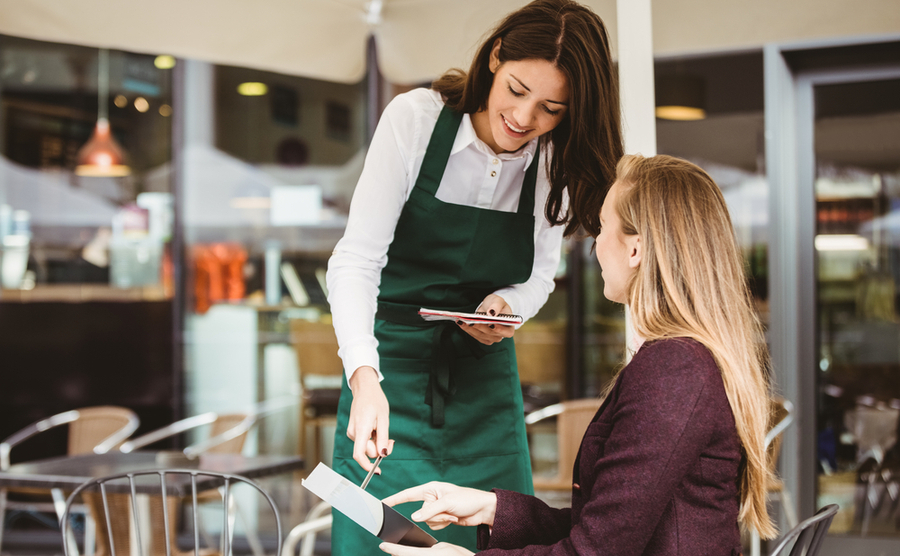 Tips for learning Spanish
Join a class before you move to Spain
If possible, try to join an evening class or adult course in Spanish before you move here. This will give you confidence to begin talking to local people. If you only speak a little, you will be helped and encouraged. Start by speaking to shop owners and assistants, or the person in your local bar. You can order coffee, wine or beer in Spanish, ask for the bill or even talk about the weather – yes, the Spanish also love talking about the weather!
Start by speaking to shop owners and assistants, or the person in your local bar.
Watch Spanish TV and read Spanish newspapers
It is a sad fact that many British people living in Spain only watch British TV. By looking at Spanish news and the headlines which run across the bottom of the screen, you can pick up a surprising amount of vocabulary and the pictures can help you to understand what is happening. Similarly, try listening to Spanish talk radio. This is more difficult to begin with as it will seem the Spanish speak very quickly (they think we speak quickly when they hear English) but just the repeated sounds of words will help with your pronunciation.
Reading is also really useful. Read the newspapers, go to museums, art galleries and other places of cultural interest and read the brochures. Some will have Spanish/English text, and this can be very helpful. Read menus, get to know the local cuisine and practise ordering a meal. Often menus will be written only in the regional language, so it's a good idea to learn these words as well.
Find a language class once you are in Spain
Find a class in your local town. If you already have some knowledge of Spanish, look in your local library for conversation classes. These are informal and will add to your arsenal. You can also find one-to-one classes which will be rather more intense. One advantage of joining a class is that everyone there is in the same boat as you. You can make friends, exchange ideas and try to speak Spanish to each other after the class.
There is a very good system here where you meet a local person and go for a coffee or a walk for an hour. You speak Spanish to them for 30 minutes and then they try to speak English to you for 30 minutes. Each of you corrects the other during the conversation. This is called intercambio and you can find out about it at your local adult college or in the library.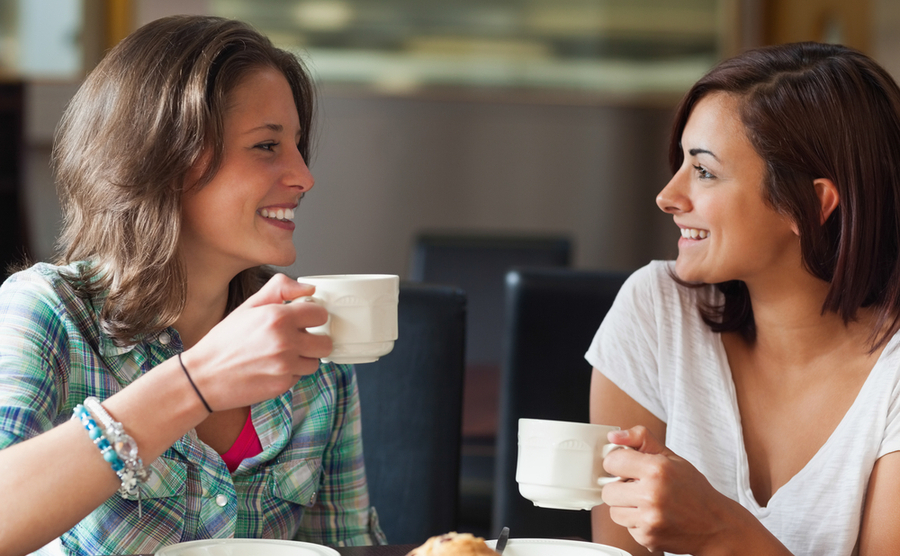 We all make mistakes!
Often, people are worried about making mistakes. Don't! They are the best way to learn a language as you will likely remember when someone corrects you. There is no point in being embarrassed, just try to talk and 95% of the time the Spanish will understand you. Using hand gestures comes into its own in these situations and you will find the Spanish very willing to help you improve.
As a final word, this is the true story of an English lady who had recently arrived in Spain with no knowledge of the language…
She went to the pharmacy in her local village because her dog was being bitten by mosquitos. She tried a few words she had looked up in a dictionary – perro (dog), insecto etc – and using her hands, but the assistant didn't understand what she wanted, maybe because of her accent.
Finally, in desperation, the lady got down on all fours, barked …woof, woof… and began scratching herself. Immediately, the pharmacist knew what was needed and presented her with a solution for calming mosquito bites suitable for dogs.
Moral of the story? There are many ways of making yourself understood!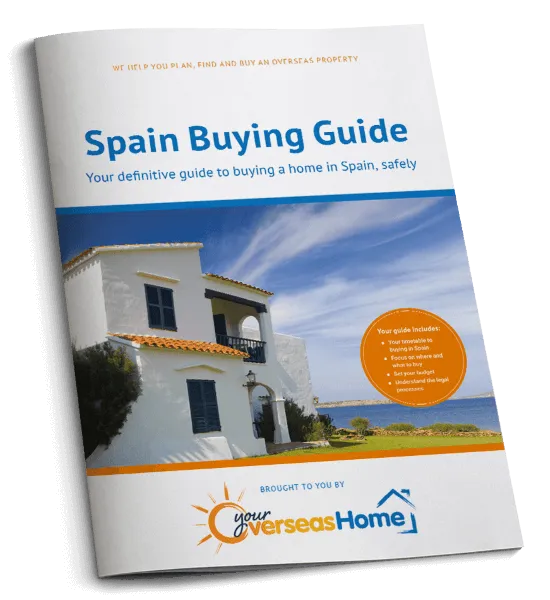 The Spain Buying Guide is a free, independent resource to help anyone who is looking to buy property in or move to Spain through each critical stage of their property buying journey.
Set up to help our readers avoid the many complexities and pitfalls of buying property in Spain, the guide takes you through each stage of the property buying process, with practical recommendations from our experts who have been through the process themselves.
✔

  Ask the right questions
✔

  Avoid the legal pitfalls
Download your free guide to buying in Spain