If you've got a bulging budget, Spain has the high-end homes for you. Take a look at the most upmarket locations from the Balearics to the Canaries. While you're at it, why not take a look at the luxurious homes currently on the market?
Many regions of Spain offer exclusive locations and properties for those with a higher budget, in particular the island of Majorca, San Sebastian, Marbella, Sitges, Barcelona and Madrid. If your budget is smaller, however, don't be put off. Shop around a bit and you'll normally find a suburb or nearby village that offers access to the same beaches and attractions but at a fraction of the price of a high end villa. Here are our suggestions for bank-breaking properties!
If you enjoyed the BBC thriller The Night Manager, you'll know that some of Spain's most expensive real estate is in the Balearic island of Majorca
Majorca
If you enjoyed the BBC thriller The Night Manager, you'll know that some of Spain's most expensive real estate is in the Balearic island of Majorca. The Spanish royal family have a holiday villa here, and the nightlife and culture is geared up for the super-rich too, with a good smattering of Michelin-starred restaurants and plenty of mooring available for your superyacht. The mountainous northern side tends to be the most exclusive/expensive for property and here you can find luxurious villas with a price tag in the tens of millions. You don't need quite that much, however, and your money will certainly go further as you head away from Palma towards the south-east, where €300,000 will get you a good quality apartment or small villa.
In the capital, Palma, the most sought-after properties are the Moorish style townhouses found down cobbled alleyways, based around a cool courtyard with a water feature. If you can find one that hasn't already been converted to a boutique hotel you'll need a budget of a million euros plus, but they do tend to hold their value – over centuries.
Estepona, Costa del Sol
From an island to the east of the Spanish coast to a wonderful town on the Costa del Sol, Estepona has long been a favourite with British buyers. There is a wide range of property available in and around Estepona, with some very charming high-end properties, such as on the La Resina Golf Resort, where a new property with lovely sea views and four bedrooms will cost from around €600,000.
The resorts of Marbella and Puerto Banús are the most famous for high-end buyers, but if you're not intending to slum it on the beach with the hoi polloi anyway, you get a lot more luxury for your money if you buy in the hills and around the white villages just inland.
At the higher end of the property market, being able to negotiate effectively on price can save you not just thousands of euros, but tens of thousands. Download our guide to getting your Bargain Home Abroad. 
Canary Islands
Being that little bit further south, and a four-hour flight from the European capitals with the moneyed elite who tend to push up prices, the Canaries are that little bit cheaper than the Balearic islands or mainland costas. An island which offers excellent year-round weather is Lanzarote, and Las Colorades at Playa Blanca is one of the most sought-after residential areas. A five-bedroom villa here on a private estate and on a decent-sized plot will cost around €700,000.
For €500,000 you could buy a very pretty village property, with sea and mountain views.
Each island has its more expensive areas, and while Tenerife has tended to be better known for cheap and cheerful winter sun, it has some beautiful communities in the more tropical north. Consider little La Gomera too, like a little slice of central America that's broken free and floated north, it has banana and avocado plantations (and a beautiful golf course).
Sitges
Once called the St Tropez of Spain, Sitges on the Catalan coast is 20 kilometres from Barcelona. Typically Mediterranean, with winding streets in the old town, it is one of the preferred haunts of Barcelonians and others seeking a little style and glamour. It also has a reputation for attracting artists and writers, giving it cultural charm. The long beaches are an attraction as is its proximity to Catalonia's wine country.
Once called the St Tropez of Spain, Sitges on the Catalan coast is 20 kilometres from Barcelona. Typically Mediterranean with winding streets in the old town.
Close to Sitges is a beautiful villa for sale, a modernised rustic home with four bedrooms and an easily maintained garden for €1,250,000. With terraces and a pool it would make a lovely home and considering its location, would also be a property with great letting potential.
€490,000 is the asking price for a duplex penthouse in Sitges town centre. Comprising three bedrooms and a large terrace with sea view. A parking space is included and there is a pleasant communal area and pool.
Barcelona
The capital of Catalonia, Barcelona is home to many British people who have come to work there. A city by the sea, it offers plenty of culture, great shopping and is just a couple hours' from the Pyrenees and ski resorts. It is also a place worth considering for buy-to-let purchases, but not to tourists. There is currently a moratorium on new licences for tourist rentals, but long-term lets are fine. Rents are high in Barcelona and buying in one of the residential areas could prove to be a wise investment.
In the district of Eixample, a two-bedroom apartment is yours for €595,000. Its refurbished 121 square metres includes a suite, office and large living area with top-floor communal terrace and barbeque area overlooking the city. Close to Passeig de Gracia, it is in a first class location and would be an ideal property to let out on an all year round basis with a good return.
One of the most popular areas outside the city, just 15 minutes' to the centre by train, is Sant Cugat del Vallès, popular with British and other nationalities. Here you can find a modernist house, built in 1932 which has been totally modernised but retaining its original features. It has 5 bedrooms, a large garden and is 3 minutes from Sant Cugat Golf course and a short walk to the bus and station. €595,000.
Madrid
As in Barcelona, Madrid has a healthy long-term rental market so buying an apartment which appeals to you for your own purposes or to rent out makes good investment sense. Location is, of course, one of the main concerns if you are to attract tenants and one of the districts in Spain's capital which would be ideal is Malasaña, near to the large Parque del Oeste. There is a 141m2 three-bedroom apartment for sale here, close to the metro station and with a large terrace. Perfect for families or as a rental, the asking price is €690,000.
If you are ready to buy in Spain in the next three months, call our friendly Spain Resource Team on 020 7898 0549 or email [email protected] We can put you in touch with the Golden Three – a trusted estate agent, Spanish lawyer and currency specialist.
Retiro Park is one of the most sought after areas in Madrid and you could view a recently renovated and refurbished three-bedroom apartment next to the park with air conditioning and a smart fitted kitchen. The apartment is for sale at €465,000.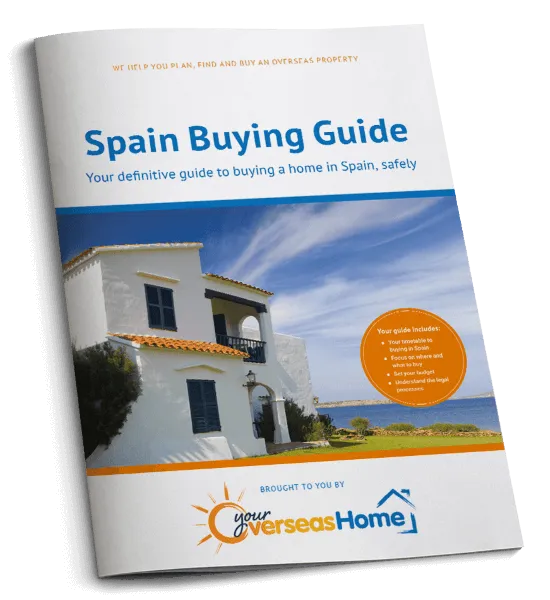 The Spain Buying Guide is a free, independent resource to help anyone who is looking to buy property in or move to Spain through each critical stage of their property buying journey.
Set up to help our readers avoid the many complexities and pitfalls of buying property in Spain, the guide takes you through each stage of the property buying process, with practical recommendations from our experts who have been through the process themselves.
✔

  Ask the right questions
✔

  Avoid the legal pitfalls
Download your free guide to buying in Spain