There is no denying it – Spanish politics is in a mess. Back in December, the General Election results produced no clear winner, though the then-ruling party, the PP (Partido Popular) won the most seats. The leader and then Prime Minister, Mariano Rajoy, failed to form a government after much negotiation with the three other parties who had also secured seats. Spain's King, Felipe VI, then invited Pedro Sánchez, the leader of the PSOE (El Partido Socialista Obrero Español) to form a government as they had the second largest number of seats.
One month later, it appears he has not succeeded. The two new smaller parties, Podemos and Ciudadanos won't join a government if the other is involved, and both Podemos and the PP voted against Sánchez in a vote of confidence.
Why don't we get together and pass as many reforms as possible to solve the most urgent problems of Spaniards?
Sánchez' plea
During the debate, Sánchez pleaded with the other parties to come together for the sake of Spain. "Why don't we get together and pass as many reforms as possible to solve the most urgent problems of Spaniards?" he asked the assembly. Sánchez said a government led by his party would bring in progressive laws to increase Spain's minimum wage, to close the gap for salaries based on gender, give social benefit rights to Spaniards, and to change the rules on redundancy payouts, amongst other important measures.
There is a small ray of hope for him as there will be a second round of voting. To date, no one has failed to gain support in both votes of confidence since the death of General Franco in 1975.
What happens next?
If Sánchez should fail, a further two months of frantic negotiations will begin. The four parties have little in common, so one can't see much chance of reconciliation, and the forming of a viable government. The country will then hold yet another General Election, probably on June 26th.
This has left Spain in a political limbo, a situation that seems likely to continue for several more months. Major problems such as the economy and Catalonia's bid for independence cannot be resolved while there is wrangling between the parties. To make matters more complicated, recent polls suggest that, should there be another election, the result would be pretty much the same as now.
The Spanish are fed up
The people here are genuinely disappointed in their political leaders, not only because of numerous corruption scandals that have been uncovered, but because they appear to be unwilling to compromise in order to form a stable government for Spain, preferring to make demands based on their own doctrines.
The people here are genuinely disappointed in their political leaders.
Podemos, which has the 3rd largest number of seats, is insisting on radical reforms together with other smaller left-wing parties, which the PSOE and Ciudadanos cannot accept. Instead, they have put forward a programme of social measures to do with universal health care, social security benefits, care for the elderly, work contracts, and a host of other matters that would be guaranteed by a change in the Spanish Constitution.
Sánchez struck a deal with Ciudadanos and this angered Podemos, who refused to back them, as did Rajoy of the PP. "Spaniards want a change. Stop fighting," said Ciudadanos leader Albert Rivera.
Unfortunately, a change still seems a long way off.
Suggest image of Pedro Sanchéz taken during the debate on Wednesday 02 March, with the caption "Sánchez fails to win vote"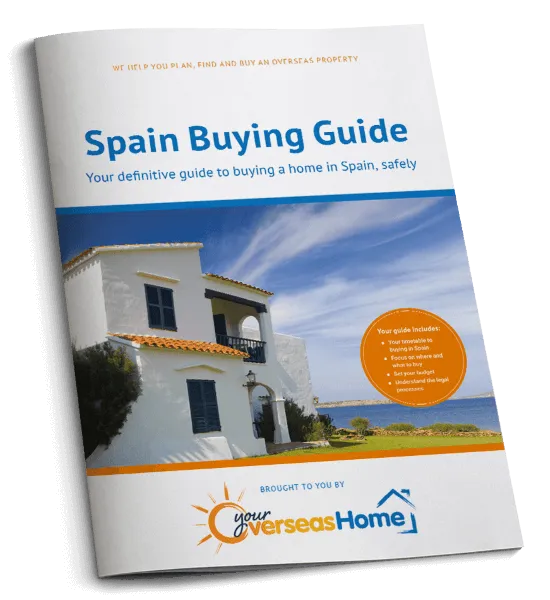 The Spain Buying Guide is a free, independent resource to help anyone who is looking to buy property in or move to Spain through each critical stage of their property buying journey.
Set up to help our readers avoid the many complexities and pitfalls of buying property in Spain, the guide takes you through each stage of the property buying process, with practical recommendations from our experts who have been through the process themselves.
✔

  Ask the right questions
✔

  Avoid the legal pitfalls
Download your free guide to buying in Spain