Winter might just be one of our favourite seasons here in Spain: temperatures are still comfortable (it's 20ºC in the south at the moment) but the crowds have gone and it can feel like you have the place to yourself. Only briefly though, because, as any home owner in even the smallest Spanish village will tell you, it's fiesta time. Cue fireworks, processions, good food, drink and cheer, and a chance to meet and mingle with your neighbours. Here are some of our favourite of Spain's winter fiestas, beyond Christmas and New Year.
Fiesta de San Antón
San Antón is patron saint of any number of small towns and villages, and his fiesta is celebrated throughout Spain at various intervals in January. The most notable celebrations take place in Andalusia and Madrid.
Bonfires and fireworks abound, known as hoguericas de San Antón. These colourful displays can get competitive – many towns, like Armilla, hold a competition for the longest-lasting bonfire and best displays. In Aragon, the tradition is for all participants to bring some firewood. The saying says 'without firewood, without nougat', so if you want to enjoy the treats, don't come empty-handed! In Ávila, thrill-seekers cross through the bonfires on horseback, allegedly to purify their spirits.
Like most winter fiestas, hearty food is an important component. In Monachil and other towns near Granada, there's an enormous communal cook-out of a local stew called olla de San Antón. Most feature pork and some combination of rice, beans, chickpeas and spinach. The people of Polícar have a tradition of gathering firewood during the morning and then eat popcorn over the fires, known as chiscos.
For animal lovers, in Jerez de la Frontera, there's a general blessing of pets and other four-legged friends! The blessed animals, ranging from ferrets to dogs, cats, donkeys, cows, goat, sheep and even fowl, then parade (with human help) through the town to music from the band. The Vueltas de San Antón in Madrid also feature a parade, this time of police animals. The delicious local biscuits, panecillos de San Antón, also traditionally receive a blessing before being sold.
Fiesta de la Inmaculada
The Feast of the Immaculate Conception is one of the most important winter fiestas in all of Spain. Celebrated around the 6-8th December, there are of course numerous religious acts, but also many festivities to get involved in. In most cities, including Madrid, you'll find numerous markets and processions. In Segovia, parades take place to the sound of dulzaina music (a kind of reed instrument). Over in Valladolid, the procession takes place at nighttime, with the route lined by bonfires.
Thinking of buying a holiday or permanent home to enjoy winter in Spain? Find out what you need to look out for in your free guide, Your Viewing Trip.
Many cities also have their own unique celebrations. In Seville, for instance, you'll see the famous dance of the Seises, the cathedral's choirboys, which is only performed three times a year in front of the altar. Yecla, in Murcia, has a three-day festival protected under law for its traditions, from the firing of 500 guns at daybreak to the blessing of the flag and offering of flowers.
Verbena de San Sebastián
A verbena is an open-air dance, a popular format for many of Spain's festivals, as the temperature is still mild. In early January, various cities and towns celebrate San Sebastián as one of the most important winter fiestas. The town of Hinojosa del Duque is well known for its fiesta, with enormous bonfires and street dances. Palma, in Mallorca, also has a 'pyromusical' display of fireworks and music, as well as public processions. The fiestas are normally followed by more solemn Mass the next morning.
Los Reyes Magos
The 6th January isn't just when you should take down your Christmas decorations. In Spain, it's when you'll get your actual presents. Yes, that's right – no presents on the 25th! Children get their gifts and traditionally eat a slice of roscón de reyes, Los Reyes Magos themselves are the Three Wise Men, so each cake has a figurine of a king and queen in it. Whoever gets that slice is king/queen for the day! Some also have a faba bean in there. Beware, because getting it means you have to pay for the cake.
The morning before the 6th, families line the streets to watch the Cabalgata de los Reyes Magos, or procession of the Three Wise Men. There are puppeteers, dancers, musicians and the Three Wise Men themselves throwing sweets to the crowd.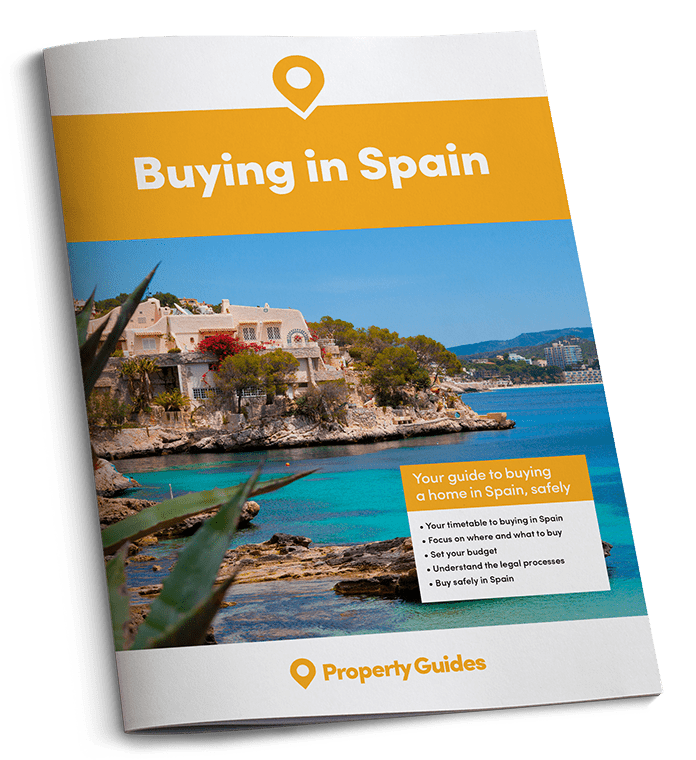 The Spain Buying Guide is a free, independent resource to help anyone who is looking to buy property in or move to Spain through each critical stage of their property buying journey.
Set up to help our readers avoid the many complexities and pitfalls of buying property in Spain, the guide takes you through each stage of the property buying process, with practical recommendations from our experts who have been through the process themselves.
✔

  Ask the right questions
✔

  Avoid the legal pitfalls
Download your free guide to buying in Spain