Spanish restaurants have been ranked among the very best in the world as the country is picked to host the 'Oscars' of the international food scene. Time to take that Trip to Spain?
If you've been enjoying The Trip to Spain, which finished its run on Sky TV this week, you'll know that Spanish cuisine is leading the world right now. Its restaurants combine the informal and friendly ambience with the most dazzling dishes.
Spanish cuisine has reached new heights in recent decades and in a nod to its escalating reputation, the country has been chosen to host next year's Oscars of the international food world, namely The World's 50 Best Restaurants awards.
This will be only the third time that the high profile event has taken place outside London in its 15-year history, after New York and Melbourne were chosen as host cities in 2016 and 2017.
Bilbao boasts the highest concentration of Michelin-starred restaurants per capita in the world.
Perhaps unsurprisingly for anyone who has eaten there, Bilbao in Spain's Basque Country is where the next World's 50 Best Restaurants will be staged in June 2018. The Basque Country, where the foodie offering ranges from fine dining to its famous 'pintxos', has long been known as one of the most gastronomically blessed regions of the world. It boasts the highest concentration of Michelin-starred restaurants per capita in the world, not to mention a consistently strong representation in the World's 50 Best list.
Basque Country
Four of the restaurants in this year's 50 Best list are in the Basque Region. These include Victor Arguinzoniz's Asador Etxebarri in Axpe at No.6, Mugaritz and Arzak in San Sebastián at No.9 and No.30 respectively and Azurmendi in Larrabetzu, near Bilbao, at No.38. Nerua, located inside Bilbao's iconic Guggenheim Museum, sits just outside the main list at No.56.
Catalonia
Elsewhere, Catalonia has a strong presence in this year's list 50 Best list, not least with El Celler de Can Roca in Girona, which is the highest ranked Spanish restaurant at No.3 in the list. Twice ranked No.1 in previous awards, El Celler de Can Roca is a family-run operation, the kitchen being led by Joan Roca, with his brother Jordi the pastry chef and brother Josep as sommelier. The sixth Spanish restaurant to make it into the 50 Best, ranked No.25, is Albert Adrià's Tickets, located in Catalan capital Barcelona.
Costa Blanca
While Spain's Valencia region doesn't make the 50 Best list, it does have a restaurant in the Best 100, namely Quique Dacosta in the northern Costa Blanca resort of Dénia, which is ranked No.62. Here is how The World's 50 Best Restaurants website describes it: "A standard bearer for Spain's modernist movement, Quique Dacosta is a master of techno-emotional cooking, capturing the essence of the Mediterranean at his eponymous restaurant in avant-garde dishes that dazzle the senses. The white-washed building has a beautiful terrace and lounge, where diners begin their meal, before heading inside to be greeted by bare, unlaid tables. Cutlery and crockery are added as the meal progresses to ensure nothing detracts from the food."
So next time you fancy pushing the boat out and eating somewhere special, check the 50 Best Restaurants list – a journey to one of the Spanish restaurants on it should be well worth it!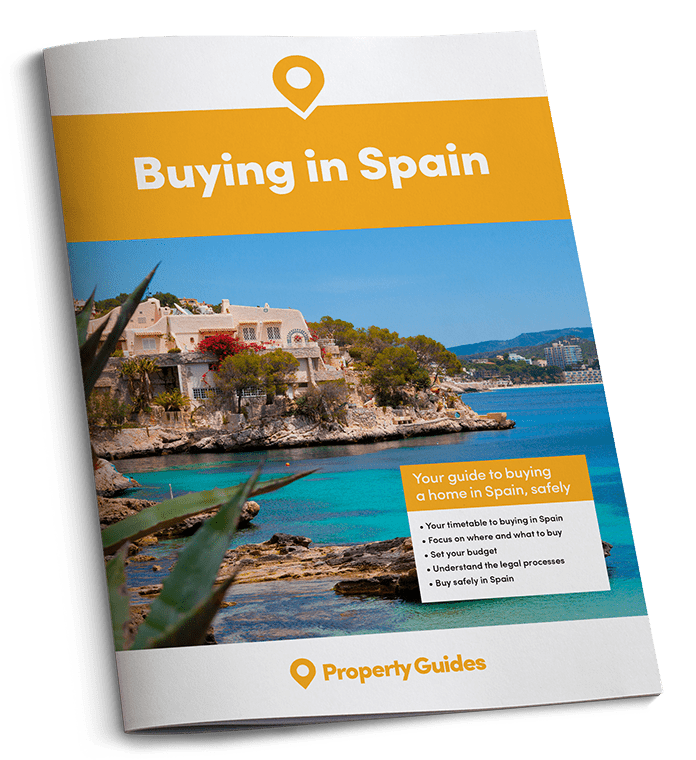 Speak to our trusted Spanish VISA specialists about your plans and they will help you pick the right VISA for your circumstances. Our recommended specialists have years worth of experience in helping our readers. They will give you all of the information you will need clearly and concisely, in English.
You can Brexit-proof your plans and get connected with our VISA specialist by completing our short form.
Download your free guide to buying in Spain