A recent report shows that Spain is one of the least expensive countries in Europe for consumer goods, while many local authorities have brought in strict rules for their beaches. There is also the claim that we could be heading towards a four-day week, for all the right reasons.
Spanish consumer prices among lowest
Eurostat, the EU statistics agency, has reported that Spain's residents and visitors enjoy some of the lowest prices in Europe, especially for clothing, alcohol and cigarettes. The agency looked at household spending in all of the EU 28 countries in 2016 and found that Spanish prices were at 91.5% of the EU average. The UK was 121% of the EU average, and France and Italy joined most other northern European countries with above average prices. Most eastern European nations were considerably cheaper than Spain, while Cyprus, Greece and Portugal were all between 85 and 88% of the EU average.
Eurostat, the EU statistics agency, has reported that Spain's residents enjoy some of the lowest prices in Europe
Spain is the cheapest for unbranded clothes and shoes despite the country being in the forefront of high-end fashion and exclusive shoe design. Cigarettes carry a huge amount of tax as do alcoholic drinks, which contribute to their price, but they still cost less in Spain than many other countries. Interestingly, Spain is the fifth cheapest for all types of personal transport from cars to bicycles.
On the other hand, the agency describes Spanish telecommunications as "unnecessarily expensive", in fact Spain is the sixth most expensive country in Europe. Lack of competition and a traditionally high cost contribute to this. Furniture is also expensive in Spain as there are fewer mass-produced Spanish outlets such as Ikea. Most Spanish furniture is of high quality and pricey, sold in small exclusive privately owned shops, which is why it is more expensive here than at its neighbour Portugal and also France and Germany.
New beach restrictions
New regulations come into force this summer which will restrict some activities on Spain's Costas and could incur heavy fines.
As we reported last week beaches in a nature reserve near La Manga are now protected by some of the strictest new rules, banning ballgames on the beach or even in the sea, nudity, taking a pet on the beach or "reserving" a space by pitching a parasol. All will see fines of €750. There are heavier fines for what are considered more serious infractions such as starting a fire, using a barbeque, fishing out of season, sailing your boat within 200 metres of the shore or in any way damaging sea life and marine flora. For these, expect to pay a fine of between €1,500 and €3,000.
Málaga has introduced similar regulations for the Costa del Sol. Parking and camping on the beaches are banned, as is loud music and swimming in marinas or other areas assigned for boats. Breaking these rules could result in a €300 fine. Going to the beach with your pet, lighting a barbeque or any type of fire or damaging marine life will result in the maximum €3,000 fine.
Marbella is to fine men who go shirtless in certain areas of the town. Expect to pay between €150 and €500 for being bare-chested in restricted areas.
You could be fined between €600 and €1,500 if your children build a sandcastle with walls or moat
The ultimate killjoy award goes to Tenerife, however, where on the Villa de Arisco and Arona beaches you could be fined between €600 and €1,500 if your children build a sandcastle with walls or moat! In Barcelona, surfing is now banned in rough seas. Be prepared for a fine of €1,500 if you should venture out with your surfboard in adverse conditions.
Are we heading for a four-day week?
The recent technology conference, Future Digital, in Madrid saw the Spanish Minister of Tourism and Technology, Alvaro Nadal, advocate a four-day week. The minister opened the conference discussing the roles of the education sector and public administration, ending by conjecturing the possibility of a four-day week thanks to "the technology revolution".
Mr Nadal said that there were 52 million mobile phones in use in Spain, of which 40 million had access to the internet, proving that more and more people don't need to physically go to a workplace but can work from home or even when out and about. This, he surmised, would bring about a three-day weekend and would bring positive ramifications to employees.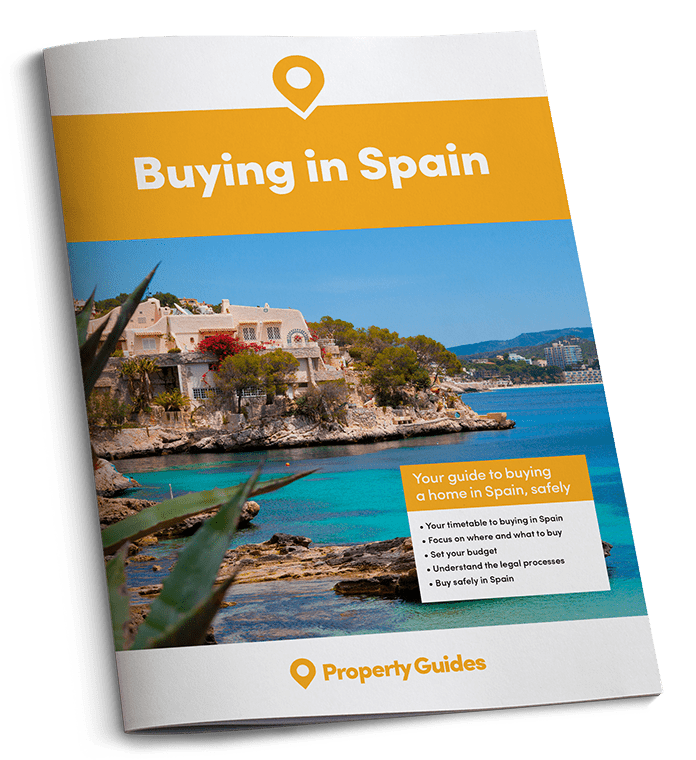 The Spain Buying Guide is a free, independent resource to help anyone who is looking to buy property in or move to Spain through each critical stage of their property buying journey.
Set up to help our readers avoid the many complexities and pitfalls of buying property in Spain, the guide takes you through each stage of the property buying process, with practical recommendations from our experts who have been through the process themselves.
✔

  Ask the right questions
✔

  Avoid the legal pitfalls
Download your free guide to buying in Spain