It's been a busy week in the south of Spain. The beautiful city of Almería is famous for its year-round sun and beautiful beaches – popular among Spaniards from Granada – but now it's got another string to its bow as 'Gastronomic Capital 2019′. Plus, elegant Cádiz has been named one of the New York Times' best destinations for this year. 
Andalusian cities climb the rankings
We couldn't exactly say that Andalusia's a hidden secret – it's known worldwide for its fantastic climate, numerous sandy beaches and proud cultural heritage. Perhaps the most stereotypical 'Spanish' region, the home of flamenco and the pueblos blancos is one of the most popular destinations among our readers. It's no surprise, then, that the region's got two new titles to add to its already crowded list.
If you are thinking of buying in Spain but have questions, call our friendly Spain Resource Team on +44(0)20 7898 0549 or email spain@propertyguides.com.
Almería, down south of Murcia, has been awarded a coveted tourism title of 'Gastronomic Capital 2019'. After bidding throughout 2018, the city's found itself in first place with tens of thousands of signatures from its residents. The city council plans to put on over 300 events throughout the year – so, foodies, start booking your flights now! The Deputy Secretary General of the WTO highlighted the region as the 'garden that supplies all of Europe', as well as the 'empire of tapas'. Its most famous products are probably the red Garrucha prawns, gurullos, migas and ollo de triga.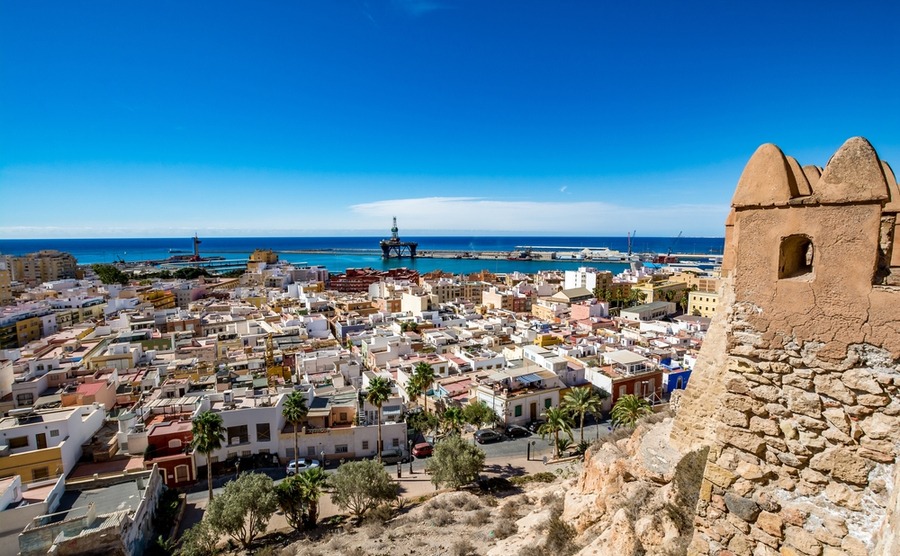 Further south still and closer to Portugal, the grand city of Cádiz is one of the top destinations to visit in 2019, according to the New York Times. No wonder, when you think of the number of attractions, from the iconic Plaza de España to the beautiful surrounding villages. It's also a great area to buy property – we've a number of beautiful homes in Cádiz on our portal for excellent prices compared to regions like the north Costa Blanca.
British expats urged to take Spanish driving licence
The British government has urged UK citizens living in Spain to convert their British driving licence into a Spanish one. If the UK exits the European Union without a Brexit deal, then drivers will have to take a test. Currently, it's not needed, so get in there before 29 March to avoid the administrative hassle!
For anyone coming to Spain after a no-deal Brexit, you'll likely need an international driver's licence. This will be relatively simple to get, usually costing around just €6.00. However, it's worth keeping it in mind if you're a holiday home owner and can't switch to a Spanish version.
However, we've also been doing some digging ourselves and have gone straight to the legal experts on the ground about Brexit. You can see the results of what they had to say in our article on visas – and how you can move here, even in case of a no-deal Brexit!
'Bargain Loving Brits in the Sun' starts on Channel 5
Channel 5 has started a new series of 'Bargain Loving Brits in the Sun', featuring many different stories of British people who are now residing on the Costa del Sol and how they make a living. We've seen all sorts of reasons for moving here, including Jo and Jan, the proud owners of a dog rescue centre. Market organisers, salsa teachers, bartender – there's plenty going on.
The series producer, Bob Brear, told Olive Press that, '…instead of other shows which have sneered at places like Benidorm, we want it to have an aspirational feel. We think it's a brave thing to do – up sticks and start a new life in Spain having no idea whether it'll work out. We want viewers to watch it and think, maybe I could do that too! The Costa del Sol has everything from your euro pints to expensive cocktails in Banus. It gave us a lot more scope to show different types of stories because there's everyone from the working class to the rich.'
British stars doing winter training in Andalusia
A pair of British sports stars have been spotted doing some winter training down here in Andalusia. Boxing legend Tyson Fury and English football ace Jadon Sancho have both been in Marbella this month, staying at the luxury Gran Melia Hotel.