Despite the global financial crisis which caused Spanish property prices to plummet by as much as 50%, prices in La Manga resort have kept pace with the UK market since 2000. How has that happened and should you get into the market?
La Manga Resort in Spain has been one of the international property industry's greatest successes in the 45 years it has been open. British buyers have been among the biggest buyers of its plush properties with first-class sports and leisure facilities literally on the doorstep. Their confidence that their investment would be a shrewd one has been well rewarded, according to research by Graham Pullen, CEO of Resort Worldwide Properties.
Despite falls by as much as 50% elsewhere in the Spanish property market, within the five-star La Manga Club golf and leisure resort, in the Murcia region of Spain, property price growth of 143% has almost equalled the British property market (144%) since the turn of the millennium.
Find properties in La Manga Club on our Spain property portal.
Property price growth at the La Manga Club resort has equalled the British property market since the turn of the millennium.
This investment potential ensures overseas property buyers continue to head to La Manga. Once there they can choose from existing developments that are proven to provide a healthy return in the future, as well as new build opportunities such as these villas situated right in the heart of the resort at the Los Olivos village.
Priced at €650,000, each villa will be built to the highest possible standards, as you would expect at La Manga, with first-class finishing throughout and complete with their own swimming pool, three en-suite bedrooms and large basements.
About La Manga
In 1972 an American tycoon called Gregory Peters arrived on the Mar Menor in Spain's Murcia region. His dream was to build a golf resort that was three times the size of Monaco in the valleys and hillsides overlooking the peninsula known as La Manga. Within a decade the La Manga Club had become a magnet for showbiz and sports stars like Bjorn Borg and Gary Player who purchased homes within its borders. Even King Felipe – then Prince – was regularly spotted there.
Today La Manga remains Spain's most famous golf and leisure resort, attracting a more contemporary type of celebrity clientele from David Beckham to Matt Damon, as well as golden oldies such as Kenny Dalglish – an ambassador for the La Manga Club. The steady stream of Premier League footballers who head here there with their clubs for a spot of warm weather training have helped maintain the resort's popularity.
Property owners have three championship golf courses, 28 tennis courts, eight FIFA-approved football pitches and a 2,000 square metre Spa and a fitness centre on their doorstep. After a stint on court, pitch or the fairway there are plenty of opportunities to relax at the resort's five-star hotel, international restaurants, commercial outlets and private section of beach. If you haven't spent a Saturday night in La Manga's Piano Bar you've missed out on a quintessential 20th century Spanish experience.
You can reach your La Manga home from most UK airports, all year, in less than three hours, making it perfect for quick weekends away for hard-working people.
Best of all, you can reach your La Manga home from most UK airports, all year, in less than three hours, making it perfect for quick weekends away for hard-working people. The resort is just a 20 minute drive from Murcia (San Javier) Airport.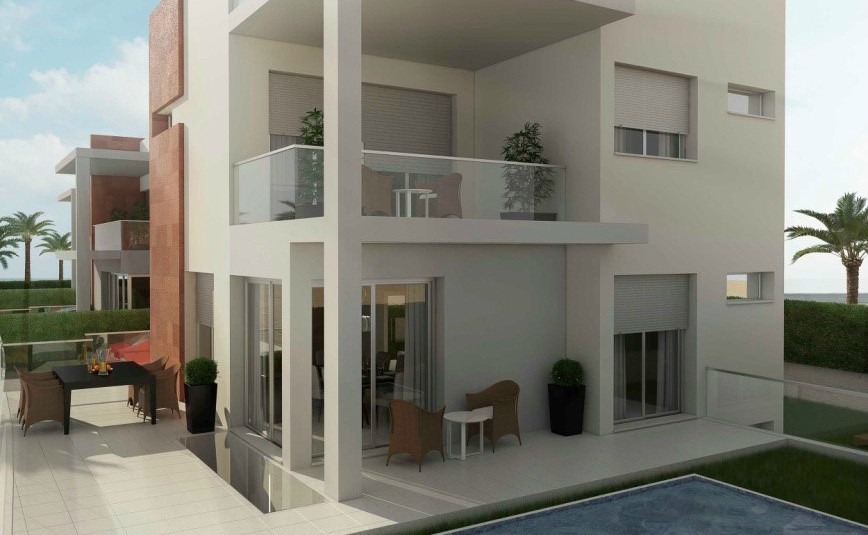 Property investment
Such is the success and scale of the La Manga Club resort that around 2,300 residences, including apartments, townhouses and villas on large plots have been developed across a number of small communities. This presents a wealth of investment opportunities for overseas property buyers with varying budgets.
Your Overseas Home expert Laura Richards is a big fan of the resort: "buyers who head to La Manga to view the clubs array of fabulous property, do so in the hope of finding a holiday home that provides the opportunity to have sun-drenched holidays on tap. We think it achieves that while also offering potential for a profitable return on investment when the time eventually comes to sell up".
If you are ready to go ahead with a property at La Manga, or any other Spanish resort, call the Spain Buying Guide on 020 7898 0549 or email [email protected] We can put you in touch with a lawyer and a currency specialist.
So let's investigate the potential return on investment (ROI) – the efficiency of an investment, which is calculated by dividing the return by the cost of the investment – that could be generated from purchasing a property there, by taking a look at the Los Olivos community.
Situated in the heart of the resort, Los Olivos is arguably the most popular community in the club. Property buyers head here to view superbly appointed two and three bedrooms apartments that tick all the boxes when it comes to luxurious living.
Graham Pullen, CEO of Resort Worldwide Properties, describes just how desirable the property here really is: "All of the apartments feature two luxurious bathrooms, a spacious lounge and dining area, fully fitted kitchens and large private terrace with built-in barbecues. Set within a hill side in their own beautifully landscaped gardens, all the apartments have spectacular panoramic views over the South Golf Course and the Mar Menor Sea. For the exclusive use of owners and guests there are two magnificent outdoor pools and an indoor heated pool with Jacuzzi."
Situated in the heart of the resort, Los Olivos is arguably the most popular community in the club.
Seeing as luxury is a key selling point of La Manga, let's compare the off-plan selling price of a Los Olivos penthouse back in 2000 – when the community's 102 properties were built – with today's asking price. Seventeen years ago the property was sold for €180,000. Almost two decades on the same apartment fetched €437,000. This difference of €257,000 (ROI=143%) between the 2000 and 2017 selling price means that a Los Olivos penthouse has achieved a growth of nearly two and half times the original investment.
The potential for a healthy return on investment on property at La Manga becomes even more apparent when comparing the level of house price growth in the UK over the same period (144%) with La Manga Club resort (143%). While the UK property market could be heading into chilly times, the sun is still rising on the Spanish property market.
You can reach Resort Worldwide Properties' UK office on 0800 634 9191.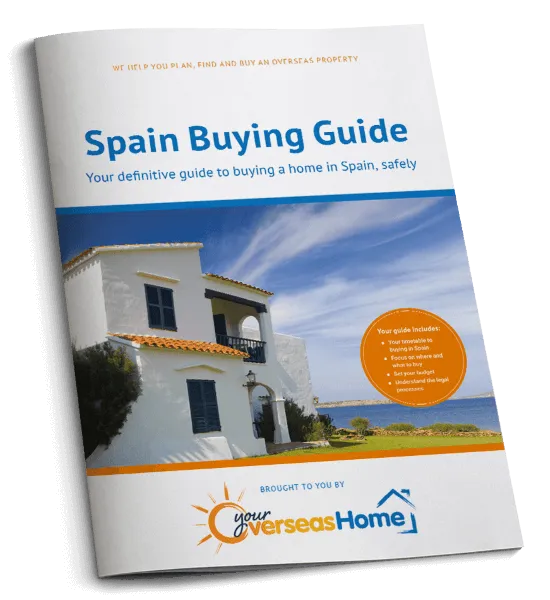 The Spain Buying Guide is a free, independent resource to help anyone who is looking to buy property in or move to Spain through each critical stage of their property buying journey.
Set up to help our readers avoid the many complexities and pitfalls of buying property in Spain, the guide takes you through each stage of the property buying process, with practical recommendations from our experts who have been through the process themselves.
✔

  Ask the right questions
✔

  Avoid the legal pitfalls
Download your free guide to buying in Spain