Spain remains by far the UK's favourite place to search for an overseas home, with the average Brit now looking to spend around €150,000 there, according to findings just out from the UK's leading overseas property portal.
Spanish property attracts just over 2.5 million searches in an average month on Rightmove, the portal confirmed recently, adding that this is 74% more searches than for the second most popular destination, France. In third position is Italy, followed by Portugal and then Ireland.
British Airways is extending the seasonal duration of its Málaga route beyond summer to the end of November
Reflecting the huge choice of affordable homes along the Spanish costas this summer, Rightmove's research revealed a significant difference in how much buyers are looking to spend in Spain compared to other European destinations. In Spain, the average price enquiry is €156,940, much less than in France (€217,433), Italy (€227,411), Portugal (€215,001) and Ireland (€167,537). In fact, of the top 10 most popular countries, only Cyprus and Turkey get lower average price enquiries, namely €148,082 and €93,180 respectively.
Brits from all over the UK find Spain the most attractive place to own an overseas home, closer analysis of Rightmove's research reveals. It is the most searched for destination in Birmingham, Bristol, Cardiff, Glasgow, Leeds, Liverpool, London, Manchester, Nottingham and Sheffield. France is consistently the second most popular destination in these cities and is especially popular with residents of Cardiff, London and Bristol.
Looking closer at Spain, the Alicante province, which is home to the Costa Blanca, is currently the most searched for area, where the average price property-hunters are looking to spend is €126,054. The second favourite area is Mallorca (€397,813), followed by Málaga (€191,830), which is home to the Costa del Sol, Tenerife (€176,107) and Lanzarote (€160,193).
For the most up-to-date advice on buying a property in Spain safely, watch the Spain Buying Guides webinar, recorded last month. It is packed with useful information and insider tips
Other information coming out of Spain in recent weeks reinforces the case that the UK's love affair with Spain remains strong. The Balearics Tourism Board reports that British arrivals to Mallorca were up by 17.6% for the period January to May 2017 compared to the same period last year. Similarly, demand for flights to Málaga has led to an increased provision of 100,000 more seats from the UK for 2017, according to the National Spanish Airports Authority (AENA). Málaga handled more than 16 million passenger movements last year, with 5.5 million (33%) of them being from the UK.
In a sign of confidence, British Airways has announced it is extending the seasonal duration of its Málaga route beyond summer to the end of November, increasing capacity by 14%. In addition, all the major low-cost airlines, including Jet 2, Monarch, Ryanair, Easyjet and Norwegian Airlines will operate flights all winter into Málaga from various UK airports.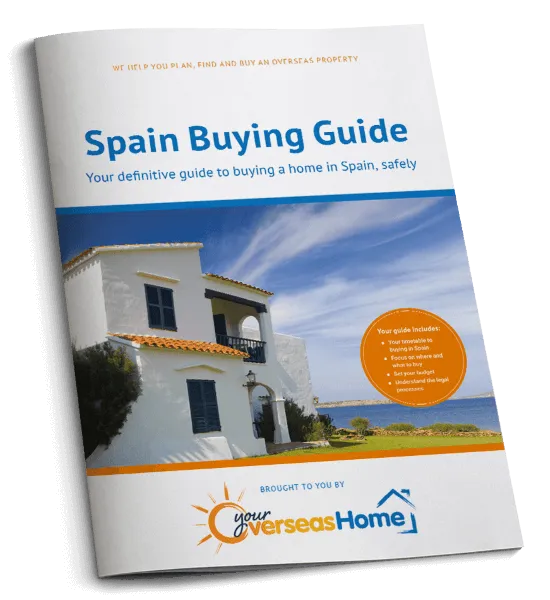 The Spain Buying Guide is a free, independent resource to help anyone who is looking to buy property in or move to Spain through each critical stage of their property buying journey.
Set up to help our readers avoid the many complexities and pitfalls of buying property in Spain, the guide takes you through each stage of the property buying process, with practical recommendations from our experts who have been through the process themselves.
✔

  Ask the right questions
✔

  Avoid the legal pitfalls
Download your free guide to buying in Spain