Spain enjoys warmer winters and more sunlight than the UK in winter. Here are 10 beautiful Spanish homes to relish the winter sun in. 
Looking to escape the British winter? Escape the worst of the cold by hopping over to Spain.
Yes – I can hear your thoughts. When you think of Spain, you think of summer holidays. You think of sand, sunshine, and possibly sunburn – ouch!
But Spain does, in fact, exist in autumn and winter. And it is a warmer than the UK. Overall, it is warmer than the UK, but it does matter where exactly you choose to buy an overseas home, if you want to use it to embrace as many winter sun rays as Spain can give.
So, we're going to have to journey south for that warm winter sun. Too far north and we're closer to France, and in turn, closer to Britain, and we might as well put our sunglasses down and our coats on.
The Costa del Sol, the sunshine coast, does its best to live up to its name all year round. Firstly, autumn doesn't really kick in until November, so you can just replace British autumn for a slowly fading summer in the Costa del Sol. You can expect temperatures in the twenties in October. Rainfall does increase during this time, but it tends to be for short spells rather than an all-day affair that forces you to get the boardgames out and look miserably out of the window.
The Canary Islands are closest to Africa, and so, naturally, offer more pleasant winter temperatures. The nearest island to Africa is only 67 miles off the northwest Africa mainland.
Tenerife's coldest month is January, and the average maximum is 21 °C.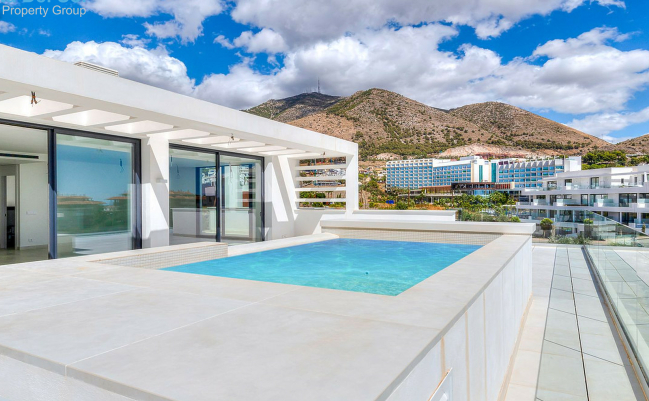 1. One-bedroom, Torremolinos Centro, Andalusia, €77,900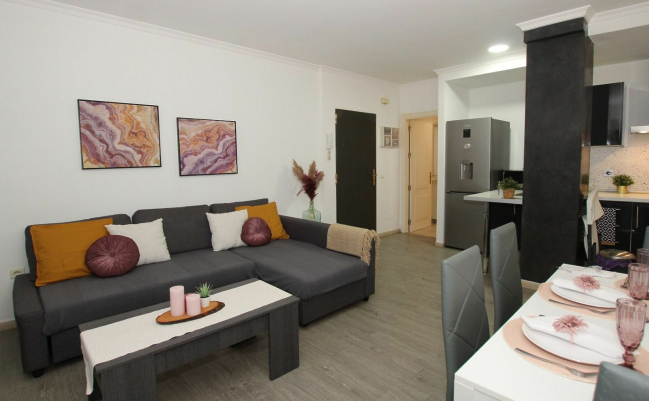 Let's start with this budget-friendly recently renovated one-bedroom apartment. It comes equipped with an American style kitchen. It is close to public transport links, supermarkets, restaurants and more.
Want to see the full listing? View this property on our portal. 
2. Two-bedroom, Manvilla, Malaga, €172,700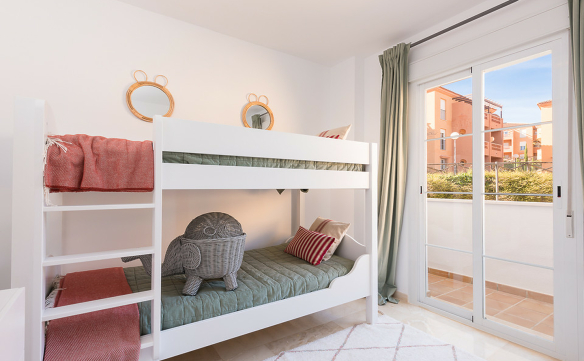 With a choice of two or three bedrooms (€172,700 to €257,400), these villas are part of a private residential complex. The properties are sleek and modern, with views of the sea and the mountains. 10 minutes from the historical centre, Estepona. And 20 minutes from Gibraltar airport.
View this property on our portal. 
3. One-bedroom, Costa del Silencio, Arona, Tenerife, €135,000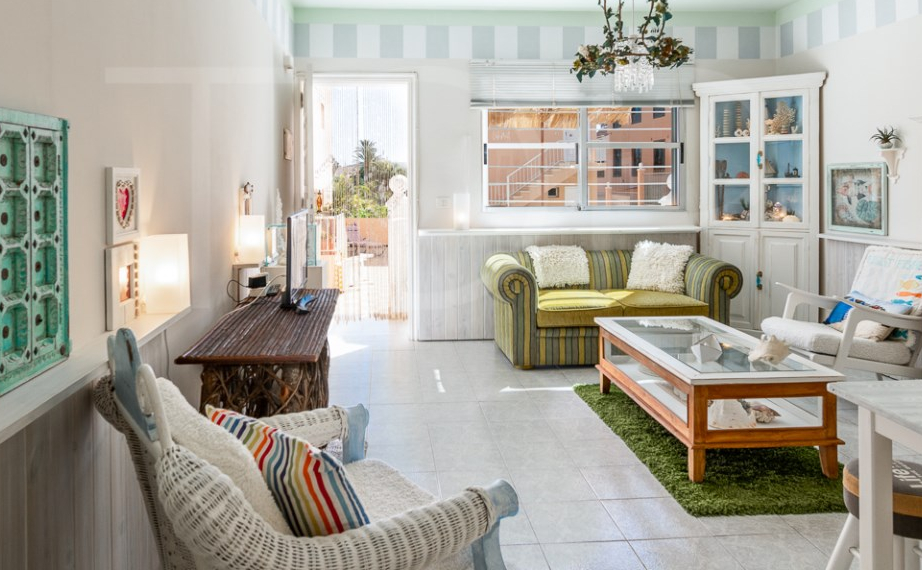 This cosy one-bedroom apartment is in a residential complex. And lucky you, the residential complex comes with a communal pool. It features an open plan kitchen and living room. It is the ideal property for a single person looking for a peaceful, sunny change of scene.
View this property on our portal. 
4. Three-bedroom, Benidorm, Alicante, €245,000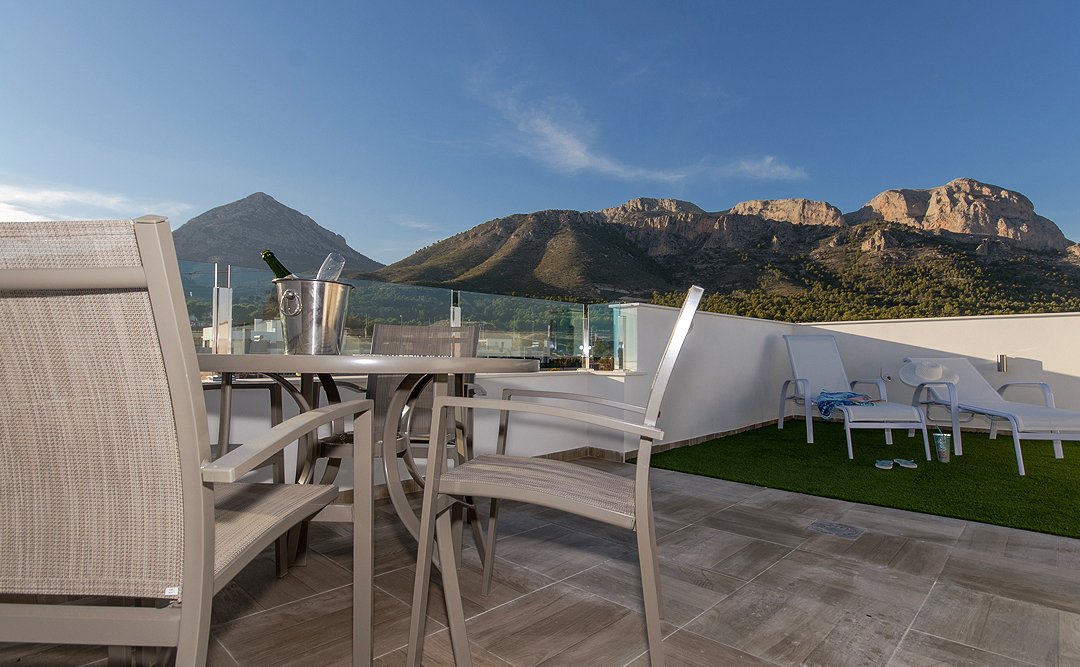 It Snows in Benidorm – or so, the Isabel Coixet film starring Timothy Spall says. Well, I hope it doesn't snow often, as it is featured on this list. The fantastic thing about Benidorm is that while the bustle might calm down in the winter months, it is still an exciting place to be. So, you won't run out of things to do while living here.
This modern three-bedroom detached villa comes with mountain views, a private pool, and even underfloor heating. Rain or shine, you'll be set.
View this property on our portal. 
5. One-bedroom, Fuengirola, Andalusia, €180,000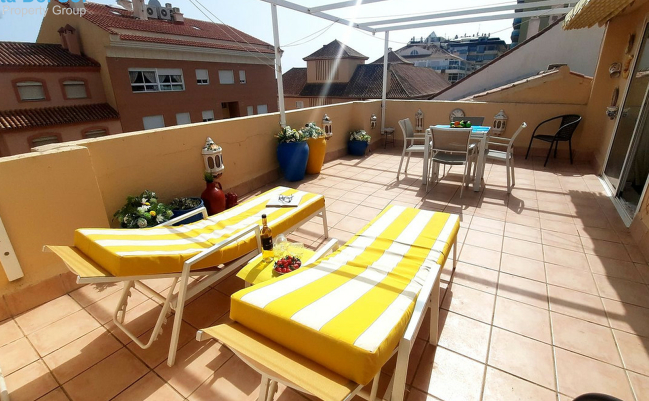 With a terrace this big, you'd definitely have ample opportunity to fill up on your vitamin D supplies. Fuengirola is famous for its 7km beach, and this apartment is a short walk away. While you may not be up for sunbathe or a swim in the winter, you could have lovely walks in the sand.
Given Fuengirola's popularity as a holiday destination, you could rent out this apartment during the on season for a profit and enjoy it for yourself the rest of the time.
View this property on our portal. 
6. Three-bedroom, La Drova, Valencia, €439,000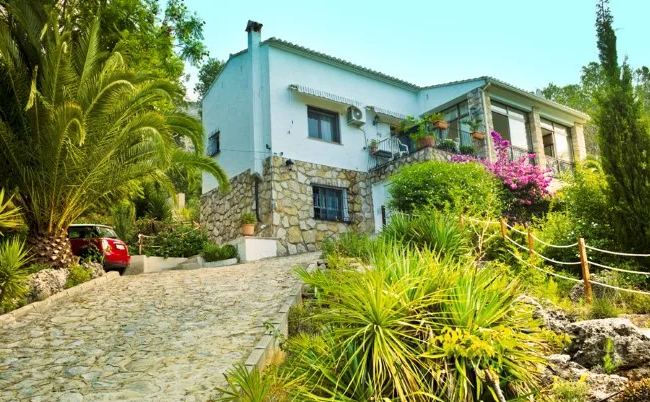 Valencia is not the warmest location on this list. January sees average temperatures of 14°C. But this property comes with a heated swimming pool, so you won't have to be too bold in the face of the cold to have a splash. The home comes with epic mountain views, so your favourite pastime might just become gawking out the window – a pastime that doesn't require extremely warm weather.
View this property on our portal. 
7. Studio, Santa Cruz de Tenerife, €96,900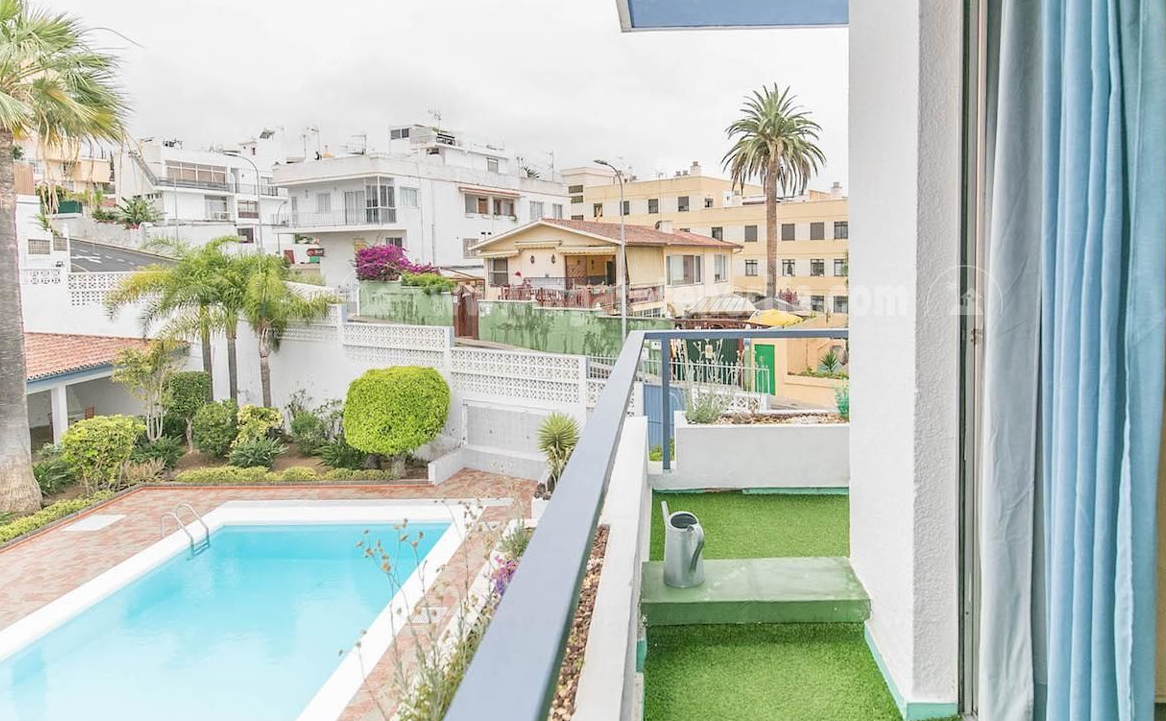 This studio is located a few steps from the famous Taoro park in Puerto de la Cruz. The property has a large L-shaped balcony overlooking the pool.
View this property on our portal. 
8.Three-bedroom, Costa Teguise, Lanzarote, €295,000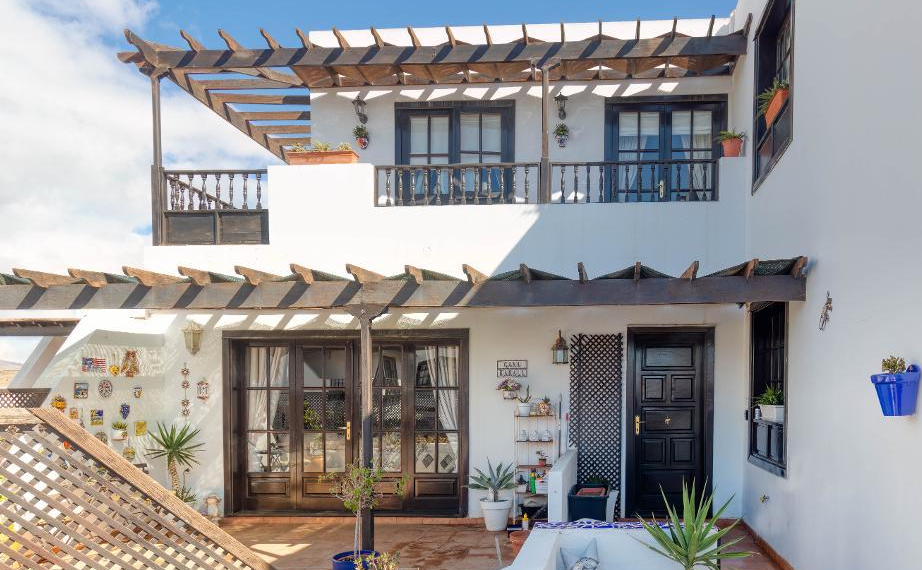 With 20 °C heat expected in January, Lanzarote would make a wonderful escape from the British winter. This property is a two-minute drive (or a twenty minute walk) from Costa Teguise, a fabulous family resort with shops, bars, golf courses, and even a water park!
View this property on our portal. 
9. Six-bedroom, Los Menores, Tenerife, €1,350,000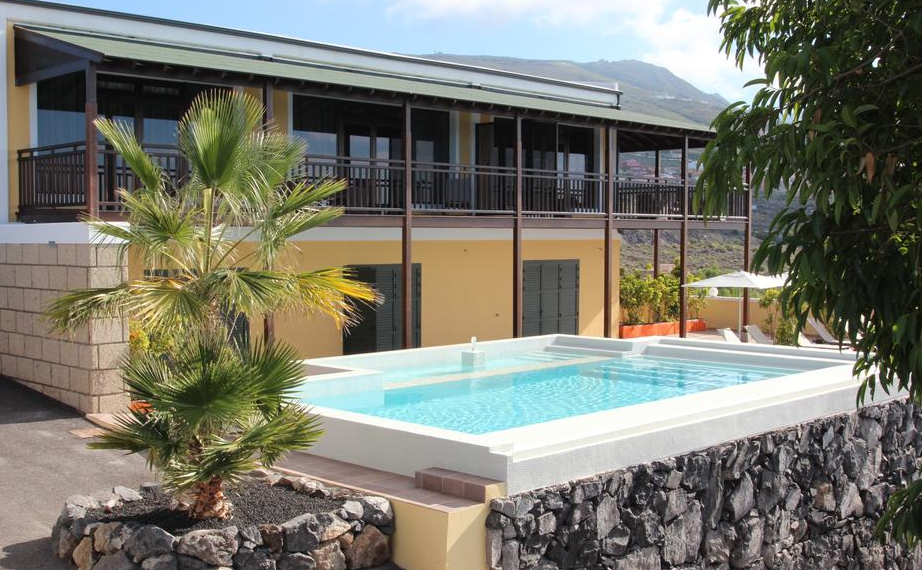 This grand six-bedroom house includes solar panels, fruit trees, a fountain, and a water purifier. The ground floor contains two studios. On the first floor, there are four independent apartments with a bathroom and kitchen each. In total the house has six apartments with four bedrooms, five bathrooms, six kitchens. It currently operates as a holiday rental and yields fruitful returns.
View this property on our portal.
10. Three-bedroom, Benalmadena, Andalusia, €1,390,000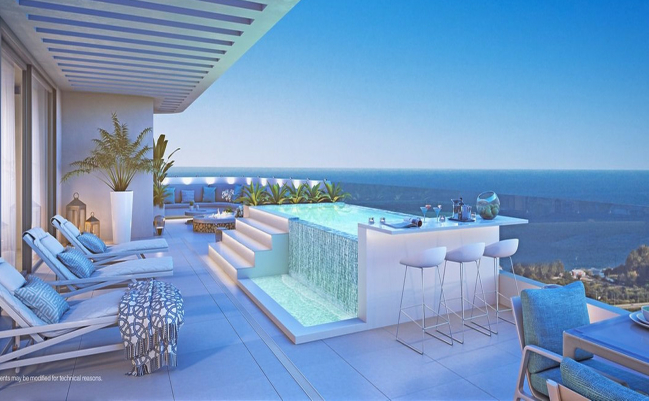 This absolutely gorgeous sky villa is a total sun trap. This airy three-bedroom penthouse comes with panoramic views of the Mediterranean Sea. This idyllic property is only a few minutes' walk from the beach and an exciting promenade.