How to buy an off-plan property in Spain
Fancy a brand-new property? All the mod cons, cheaper to run and with your own input to the design? It's time you considered buying off-plan.
Discover the off-plan buying process
The many benefits of buying off plan
How to finance your new home in Spain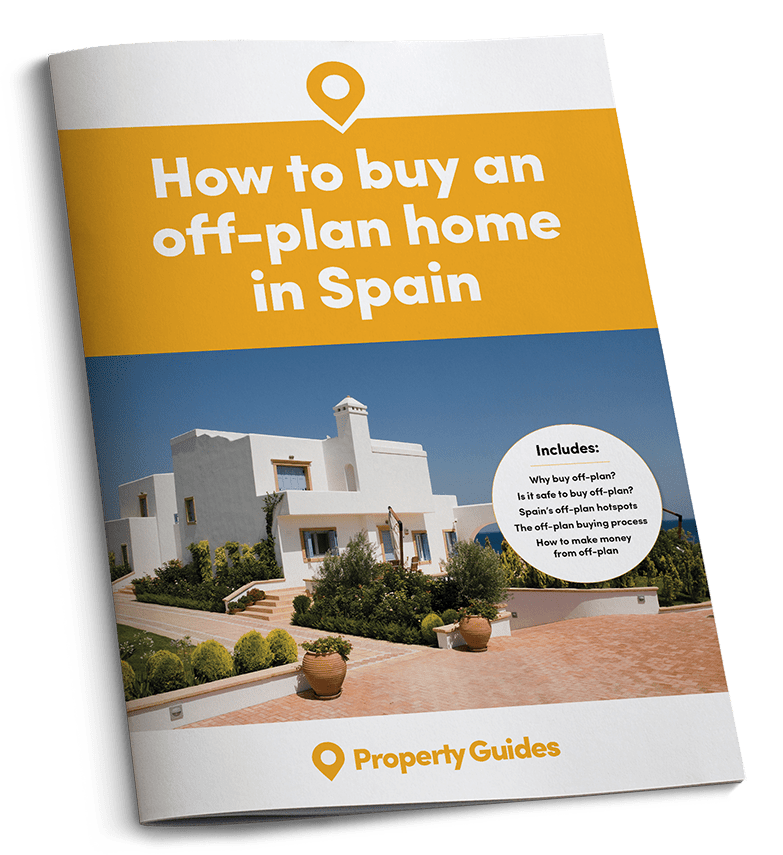 Discover the off-plan buying process
The many benefits of buying off plan
How to finance your new home in Spain
An introduction to off-planDiscover key differences between buying off-plan and buying resale.
The advantages of off-planSee why buying off-plan is an increasingly popular option.
Your legal need-to-knowsUnderstand contracts, insurance and guarantees when buying off-plan.
Financial considerationsDiscover potential tax benefits and handing currency risks.
"Buying off-plan was so much easier!"Hear from two friends who made buying off-plan work for them.
Payment timelineDiscover the payment timeline and managing paying in stages.
Get your FREE Spain property buying guide
Gain access to the full resources we offer to successfully buy a property overseas
Everything you need to successful buy a holiday home
1. Find a property
Search on our property portal, read the latest news and see the hottest properties
2. Speak to the experts
Get your questions answered by our friendly UK-based property consultants and trusted experts
3. Get your finances in place
Avoid losing money on your property purchase
Common FAQs
How can our team help you buy a property in Spain?
We have built a trusted team of experts to help you along the way – experienced estate agents, bilingual lawyers, tax and financial advisors, and expats who have made the move themselves and can share their unique knowledge and experience with you to make sure you have access to information that is not readily available elsewhere. This team includes our expert expat, Sally Veall, who has lived in Spain, France and Italy, and has been through the process of buying overseas property herself, so is well placed to guide you through the various pitfalls and offer tips to make the most of your property purchase and life in Spain. Sally writes free newsletters and articles for our readers, covering all aspects of buying, moving and living in Spain.
What other resources are available?
In addition to our Resource Centre in London, we have a dedicated team based in the Spain Property Guide offices in Cala de Mijas, on the beautiful Costa del Sol, are here to help make your Spanish property purchase a success. Both experienced teams can help answer any questions and offer advice on the different aspects of buying property in Spain, here to support you before and after you travel to Spain, and are on hand to share their knowledge of your chosen region of Spain and connect you to the right professionals to meet your particular needs.
Download our full guide to discover the answer to more common visa questions

"We used the excellent Property Guide chiefly to research exactly how to buy a property abroad and also to reassure ourselves that we were on the right track. We looked to the website and additionally to the advice that the Resource Centre gave to move ahead – the help of reliable local professionals was undoubtedly imperative to move things forward"
Bernard and Doris Corcoran