Spanish hospitals are world leaders in early diagnosis and curing cancer. But with many cancers avoidable by lifestyle changes, moving to Spain could be the healthiest thing you ever do.
Most of us will have known someone who has suffered from cancer, or indeed may have experienced it ourselves. Health is always of concern when you are planning a move to another country, so let's have a look at how Spain is winning the fight against the big C.
For serious illnesses Spain generally offers fast, effective treatment, at least as good as the NHS.
National healthcare
If you are entitled to Spanish healthcare you are in good hands, as the system in Spain is regularly named amongst the best in the world. It is true that there have been cuts to services since the financial crisis, and waiting times for non-urgent cases have increased, but for serious illnesses Spain generally offers fast, effective treatment, at least as good as the NHS.
Cancer cases have risen in Spain as in the majority of other countries, in part due to the ageing population. Since people are living longer than before, more cases are presented but lifestyle is also a factor which has impacted the rising numbers.
Thankfully there is some good news. According to figures released this week by Miguel Martín, president of the Spanish Society of Medical Oncology (SEOM) over half of all cases can be cured, showing the advancement of cancer treatment in Spain.
Private health care
There are centres of excellence in both the national and private healthcare services in Spain.
The Vall D'Hebron Institute of Oncology in Barcelona is one of the most technically advanced cancer hospitals in the world, where researchers are working hard to develop new technologies through innovative research practices. Another research and treatment hospital considered to be among the world's best is the Spanish National Cancer Research Centre (CNIO) in Madrid. It has established a special clinical research program that connects patients to cutting-edge clinical trials, offering patients the chance to both improve their lives and benefit cancer research.
Protecting yourself
Mr Martin said that 40% of cancers in Spain could be avoided if people changed their lifestyle. One of the great benefits of moving to Spain is the chance to start afresh. The Spanish should reduce their heavy diet of red and cured meat, smokers should quit, people should keep a healthy body weight, reduce alcohol consumption and take regular exercise. He also suggested getting immunised against viruses like hepatitis C and human papillomavirus.
With 40% of cancers avoidable if people change their lifestyle, one of the great benefits of moving to Spain is the chance to start afresh.
So, although many of us will be touched by cancer in one way or another, the treatment and care of cancer patients in Spain is amongst the best in the world, with screening programmes for common cancers.
To benefit from Spanish cancer care as an expat, you either have to register as a resident (thus paying your taxes in Spain) or pay for private medical insurance. This can be expensive if you have had any serious prior illnesses. Second-home owners are advised to register at their local town hall even if they spend less than six months in Spain. This won't automatically entitle you to healthcare but it is in fact a legal requirement if you own a property in Spain.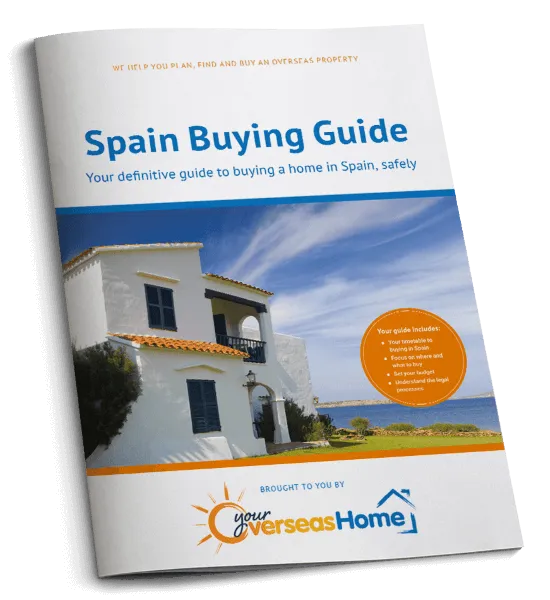 The Spain Buying Guide is a free, independent resource to help anyone who is looking to buy property in or move to Spain through each critical stage of their property buying journey.
Set up to help our readers avoid the many complexities and pitfalls of buying property in Spain, the guide takes you through each stage of the property buying process, with practical recommendations from our experts who have been through the process themselves.
✔

  Ask the right questions
✔

  Avoid the legal pitfalls
Download your free guide to buying in Spain