Spain's property market is recovering well in most areas; meaning now could be the perfect time to buy.
Despite concerns about Britain's exit from the EU – from visa implications to the value of the pound – property sales in Spain were up by 19% in January according to the latest figures published by the Institute for Statistics (INE). It will take more than a little political and economic uncertainty to deter us in our pursuit of Spanish sun.
Property sales in Spain were up by 19% in January
Lergest number fof sales since 2008
Spain's Land Registry recorded more than 34,500 property sales in January 2017. The Balearics lead the way with the biggest increase (40%) with Barcelona, Tarragona and Girona not far behind. The Costa del Sol and Alicante, both home to a very large number of British expats, saw a reasonable growth in sales too.
First time buyers should look to Spain
MoveHub – a UK based relocation company – recently produced a report which shows that of the 33 countries analysed, Spain is the second best country in the world for first time buyers. According to MoveHub "…countries with the highest salary growth enjoyed more affordable property prices or even prices in decline, making them the best places for first-time buyers".
Good time to buy
The property market in Spain saw a recovery in 2016, led by foreign buyers and according to Lucas Fox International "it is likely that locations with lower prices could become more in demand in 2017 as buyers still want a bargain."
If you wanted a bargain property in Barcelona, Madrid or Ibiza you're probably already too late. New developments in popular areas have shot up in price, with off-plan sales and buy-to-let especially popular as rental returns have improved.
British buyers represent around a fifth of all property purchases in Spain and although the drop in the pound has affected some areas, there is still strong demand coming from these shores, particularly for higher priced properties, as London is likely to be less attractive after Brexit. This is also true of non-EU buyers who see the markets in Madrid and Barcelona as offering future investment potential.
Viewing the best properties at the best prices will obviously be a priority. You'll be able to do just that by accessing our Spain Property Portal.
The Costa Brava looking positive
While this 160-kilometre stretch of beautiful, rugged coastline suffered during the economic crisis, all the signs point to an increase in property sales in this region. The British particularly like areas like L'Estartit and L'Escala, but the beaches of Llafranc, Tamariú and Calella de Palafrugell are also seeing increased activity. Local estate agents say that Brexit and the fall in the value of the pound has not stemmed demand.
The head of the property portal Kyero, Richard Speigal said: "Spain's market has two unusual advantages. Firstly, it had nowhere to go but up after the 2008 crisis completely shredded the housing market. Secondly, Spain has incredible international appeal and with one in five property sales going to foreigners, it can endure weak local demand." The portal also reported a greater attendance at British property shows, and with French, German and Scandinavian buyers also still interested, Spain's property market is looking healthy.
Price rises are an inevitable conclusion, which is already being seen in major cities and in some coastal areas. There is no better moment than now to find the home of your dreams, while still at a relatively low cost. It is rare now for owners to dramatically lower the sale price, as demand is so high.
The Brexit effect
It seems that some regions are more concerned about the effect of Britain leaving the EU than others. Agencies in the Costa del Sol are expecting a decline in British buyers, but in the north eastern region of Catalonia agents report British buyers are still interested in purchasing property. The Spanish market might suffer a dip in numbers from the UK now that Mrs May has triggered Article 50. However, there are many French citizens arriving in Catalonia to buy before their election in May, and regions like Andalusia are courting the Scandinavians. Consequently, prices are expected to rise during 2017, which is another reason that if you are thinking of buying, now could be the best time.
To find out how Brexit might impact purchasing property in Spain, download our guide to living in Spain after Brexit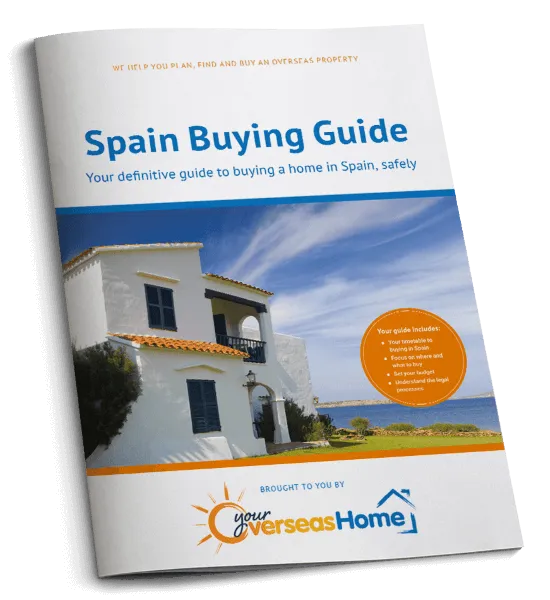 The Spain Buying Guide is a free, independent resource to help anyone who is looking to buy property in or move to Spain through each critical stage of their property buying journey.
Set up to help our readers avoid the many complexities and pitfalls of buying property in Spain, the guide takes you through each stage of the property buying process, with practical recommendations from our experts who have been through the process themselves.
✔

  Ask the right questions
✔

  Avoid the legal pitfalls
Download your free guide to buying in Spain