Barcelona gets the crowds, Palma gets the wealthy, while the charms of Valencia sometimes get forgotten. They shouldn't, this beautiful city near the sea welcomes everyone, whatever dialect of Spanish they speak!
Many Catalans will say that Catalonia is not Spain. In many ways this is true, but on a trip to Valencia I discovered that Valencia has its own dialect of Spanish… it's all very confusing!
The community of Valencia has two official languages: Castilian (Spanish) and Valencian. Valencian is very similar to Catalan, but it is definitely a separate dialect. There are some words that are different and, I am told, so too is the accent, but as I was born in neither Valencia nor Catalonia I can't tell the difference. Then again there are two official languages in Catalonia, Castilian and Catalan. Keeping up? In Catalonia the preference is to speak Catalan since it was forbidden during General Franco's rule, when only Castilian was to be heard.
The community of Valencia has two official languages: Castilian (Spanish) and Valencian
Speaking to people in Valencia
Living as I do in a dual language part of Spain, I imagined that all other dual language areas must be like Catalonia; preferring to speak the regional dialect rather than Castilian (Spanish). How wrong I was.
Valencia is a lovely city to visit as well as live. Many of the signs are written in Valencian, which as far as I am concerned is Catalan as I can understand them, but everywhere I went the locals were speaking Castilian. If I tried to ask for some "aigua de Valenciana" in Catalan, the waiter replied in Castilian, "you mean agua de valenciana?" By the way, it's a delicious drink of cava, fresh orange juice and a little gin and vodka. When lost I asked a bus driver the way to the beach in Catalan and I got the instructions in Castilian – it takes some getting used to.
As a foreigner I'm not complaining at all. I learnt Spanish as I believed it would be useful all around the Spanish peninsular and beyond, but ended up living in Catalonia. So I hurriedly went to college for a year to understand the basics of Catalan. I feel much more comfortable with Castilian though and can negotiate of all sorts of situations using it, whereas my Catalan is a little rusty. Though I can read and understand it, my spoken Catalan is limited. Maybe that's why they reply to me in Spanish?
Well, no, it seems not. My friend speaks perfect Catalan and has the same experience as me. In fact she is quite upset that they won't talk to her in Catalan (perhaps it's because my Spanish is better than hers!).
Enjoying Valencia
I have been to Valencia many times and really look forward to returning to this fabulous city. It's easy going, laid back, busy, mostly walkable and just a 25 minute bus ride to the beach. The buses are excellent and run frequently, as does the metro. A card with 10 bus tickets on it will set you back just €12 and can be purchased from any tobacconists – one ticket will take you practically anywhere in and around the city.
There is a wonderful contrast between the old town and the ultra-modern white elephant called the City of Sciences. Built along the old river bed the complex was inadvertently transformed into a beautiful green park following a huge flood in 1957.
The beach is long and sandy and close to the port are several bars and restaurants, where you can while away the hours sipping cava and tasting paella. Here you will definitely need to speak Castilian, as I didn't hear anyone uttering a word of Valencian. Mind you, everything is also written in English, French and German such is the area's popularity with tourists.
Lake Albufera
About 12 kilometres from the city is Lake Albufera. Spain's largest lake lies in a national park and is home to a whole host of flora and fauna. You can take the number 25 bus from the city centre and once there enjoy a boat ride on this quiet, unspoilt fishing lake, watching the water birds in the reeds as you sail by. This is rice country too and inevitably you will be offered rice dishes in the villages that border it.
The village of El Palmar where the bus ends its journey is small, bordered by canals leading to the lake. There is a plethora of restaurants to suit all budgets and tastes, and most will be serving fish and rice dishes. We stopped at one by a canal with a name in Valencian, but neither the waiter nor waitress spoke anything but Spanish. I thought at least here, away from the cosmopolitan city I could brush up on my Catalan at last.
The moral
It seems to me that you should try to speak Catalan in Catalonia, but if you can't Castilian will do. In Valencia it's best to speak in Castilian but Valencian will do. In the rest of Spain you speak Castilian, unless of course you are in Galicia, the Basque Country or the Balearics (where they speak another dialect of Catalan which they prefer to call Balearic). If all else fails they will no doubt speak Castilian.
In Valencia it's best to speak in Castilian but Valencian will do
When you come to live here, it really is worthwhile learning Castilian Spanish as well as some of the local dialect if you live in one of the regions that have two official languages. You never know when you might need one or the other.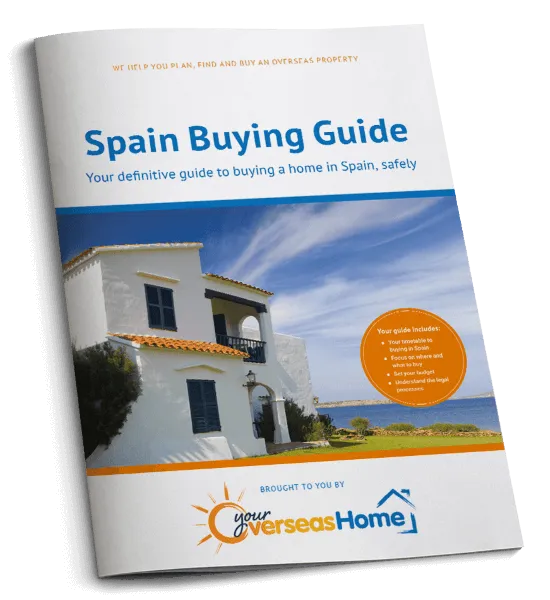 The Spain Buying Guide is a free, independent resource to help anyone who is looking to buy property in or move to Spain through each critical stage of their property buying journey.
Set up to help our readers avoid the many complexities and pitfalls of buying property in Spain, the guide takes you through each stage of the property buying process, with practical recommendations from our experts who have been through the process themselves.
✔

  Ask the right questions
✔

  Avoid the legal pitfalls
Download your free guide to buying in Spain