Property prices are on the up across Spain, while temperatures refuse to drop in October. Madrid looks to constitutional reform to keep Catalonia in Spain, while doctors there develop a test that can detect heart attacks three years before they happen.
Palma de Mallorca sees prices at 2007 level
Housing price statistics from Eurostat reveal that the 2.3% rise in Spanish property prices in Q1 of this year was more or less sustained in Q2, following an increase of 2%.
According to data from the appraisal company Tinsa house prices for both new build and used homes have risen by 20.6% in Barcelona and by 15.5% in Madrid in the space of just twelve months. However, both cities are still well below their 2007 high.
Palma de Mallorca is Spain's first regional capital city to exceed the price levels last seen before the financial crisis in 2007.
The most notable finding in the used property market has been the 7.3% rise in house prices in Palma de Mallorca, making it Spain's first regional capital city to exceed the price levels last seen before the financial crisis in 2007.
Spanish politicians to study constitutional reform
After the President of Catalonia, Carles Puigdemont, appeared to declare independence from Spain on 10th October, the Spanish President Mariano Rajoy and his government asked for clarity on whether the region had, in fact, stated it would separate from Spain. Certainly Mr Puigdemont was ambiguous in his actions, signing a declaration of independence but at the same time not invoking it to allow time for consultation.
On 11th October, Mr. Rajoy and the opposition PSOE leader, Pedro Sanchez, met and agreed to look at reforming the constitution in an effort to solve the standoff with Spain's richest region of 7.5 million people. Following the meeting, Mr Sanchez stated "The agreement which I have with the Prime Minister is that we open the political road, the road of constitutional reform." He went on to tell reporters that the debate over constitutional reform would focus on "how Catalonia remains in Spain, and not how it leaves."
The plan is to create a parliamentary commission to look at how powers are apportioned between the regions and central government. It is expected to take six months, after which the 1978 Constitution would be reviewed, with the aim of offering Catalonia a new type of relationship with Spain.
If you're ready to buy a home in Spain, Property Guides will be at Your Overseas Home, where those serious about buying can get answers to detailed questions from trusted lawyers, agents and currency providers. Click here to apply for FREE tickets to shows this autumn and throughout 2018. 
Highest October temperatures
Spain has seen the highest October temperatures this century with Seville, Badajoz and Cordoba reaching 33°C. The southern coasts also experienced temperatures around the 30°C mark, with beaches packed as people enjoyed the unusually warm weather. Experts are forecasting the good weather to continue in the coming weeks.
More burger chains but less heart attacks
There are already 500 McDonald's and 700 Burger King's spread throughout the country, but that's not stopping other lesser known American companies from opening restaurants in Spain and undercutting these established heavyweights. This has led to concerns about the impact the saturated fast-food market could have on the health of the nation.
Thankfully, scientists in Catalonia have created a simple blood test which is able to predict heart attacks up to three years in advance. If the new procedure is accepted into widespread use, it is expected to be applied to people with specific risk factors including obesity, high cholesterol and blood pressure.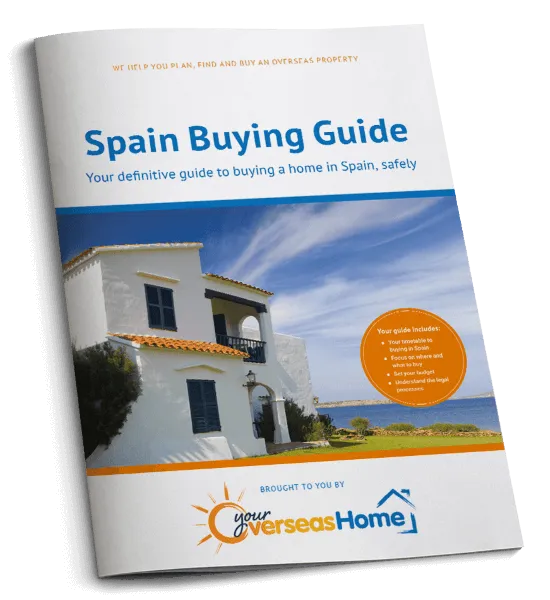 The Spain Buying Guide is a free, independent resource to help anyone who is looking to buy property in or move to Spain through each critical stage of their property buying journey.
Set up to help our readers avoid the many complexities and pitfalls of buying property in Spain, the guide takes you through each stage of the property buying process, with practical recommendations from our experts who have been through the process themselves.
✔

  Ask the right questions
✔

  Avoid the legal pitfalls
Download your free guide to buying in Spain