Good news if you're moving to Spain with a skill: the country's suffering from a shortage of tradespeople. Employers are in real need of people who can take up these posts. In other news, inheritance laws could become less strict in the future, compulsory speed limits may come into force for new cars and a city in Galicia is swapping zebras for cows.
Spain suffers shortage of tradespeople
According to a study by the Manpower Group Spain, 24% of Spanish bosses are having problems filling vacancies for qualified tradespeople. This includes plumbers, electricians, builders and plumbers. According to the 1000 responding companies, the next most difficult ones for recruitment were professional roles. This group ranges from lawyer to researchers and professional drivers (delivery, public transport etc). Third are IT specialists.
24% of Spanish bosses are having problems filling vacancies for qualified tradespeople.
Of course, anyone wishing to apply will need communicative Spanish. Evening classes are available throughout Spain. Town hall courses often cost as little as €30.
Jet2 creates 900 new jobs in Spain
There has been increasingly good news for the now-falling Spanish unemployment figures. 150 jobs are now on offer at Alicante-Elche airport courtesy of British airline company, Jet2 and Jet2 Holidays.
According Managing Director Steve Heapy, the airline has enjoyed a "spectacular" year and expansion in the Costa Blanca "shows commitment to investing in customers and development of the team". 750 positions are now recruiting in other areas of Spain for operational roles. Jet2 operates in Alicante, Almería, Barcelona, Girona, Lleída (Catalonia), Málaga, Murcia and Reus (Tarragona), the Balearic Islands and Canary Islands.
93% of Spanish people want year-round summertime
The EU has been in consultation with all the member countries about time switching twice a year from winter to summertime and back again. Overall 80% of Europeans want to keep to summertime hours only. However, in Spain, a massive 93% has indicated they prefer this option.
Mr. Josep Borrell, Spain's Foreign Minister has said it might be that Spain finds itself in a different time zone from the current one and "one more in keeping with its geographical location." He says though "nothing is set in stone" as each EU country decides on its daylight saving hours – and countries in northern Europe won't want the same hours as those in the south.
The European Commission says 4.6 million people have answered the survey and over 1 million want to keep daytime hours the whole year and. With such a large number in favour, they cannot ignore this. It may mean that summertime is here to stay!
¡Adiós! to halogen bulbs
Spain, like the rest of Europe has stopped producing or selling halogen light bulbs. From now on, only LED bulbs will be on sale. Spanish environmental groups are happy with the move but claim much more needs to be done to reduce power pollution.
You can still find halogen bulbs on shelves. However, as soon as they are sold, only LED bulb will be available. It is hoped that even more energy efficient bulbs will come onto the market as a result of the ban.
Free and universal healthcare returns
Once upon a time, Spain offered free and universal healthcare to everyone. This was especially important for migrants and other non-residents. Then, in 2012, the government of the day, the PP (Partido Popular), under Mariano Rajoy, removed this right from any non EU person who was not resident in Spain. This left only basic emergency treatment available for these people. In reality, almost all Spanish regions defied the ban and did treat people for illness other than emergencies.
Learn how to access healthcare in Spain and what to expect with our free guide, Healthcare Abroad 2018.
Mr. Rajoy resigned earlier this year after losing a no confidence vote in the Spanish parliament. Pedro Sanchez of the PSOE (Partido Socialista Obrero Español) has replaced him. This month, the new government has restored free and universal healthcare, but certain things are still not clear.
It is not known whether the new system will include tourists. For the time being, if you're in Spain on a viewing trip, you should make sure your EHIC card is up to date before travelling to Spain – this includes people who stay in Spain for long periods but not long enough to become residents.
The PP, under their new leader, Pablo Casado, heavily criticised the reintroduction of universal healthcare. They argue that people from countries without universal healthcare, like Americans, could become health tourists and use Spain's excellent facilities.
Opposition party suggests no spouse-to-children inheritance tax
Ciudadanos (Citizens), an opposition centre right party, has proposed abandoning inheritance tax between husband and wife and their children. They also say there should be a reduction in it between other family members.
In 2017, one in ten inheritances were refused by relatives. This is because of strict laws. Inheritance tax must be paid in Spain within 6 months of the death – and before any assets are transferred to the beneficiary.
The leader of Ciudadanos, Albert Rivera, wants the inheritance rate for close relatives (children, spouses, unmarried partners) to be reduced to 0% where the asset was the permanent home of the deceased. They also want to increase the time in which to pay the tax to 12 months if three quarters of the assets are fixed – i.e.property.
Ciudadanos (Citizens), an opposition centre right party, has proposed abandoning inheritance tax between husband and wife and their children.
Whether or not this will be considered by the government is open to question but there is certainly a need to address the current rules.
Spanish citizenship taken from non-Spanish speaker
The government has revoked the citizenship of a Moroccan man after discovering he didn't understand or speak Spanish when asked to swear allegiance to the Spanish Constitution.
Apparently, he was given citizenship as he fulfilled the requirements of a minimum of 10 years' residence and good conduct. It is also necessary to prove integration into Spanish society and to pass 2 multiple choice tests: one on the Spanish language, the other on general knowledge about Spain.
Forget zebras – let's have cows!
The city of La Coruña in Galicia, northwest Spain, has introduced a "cow crossing" to its streets. Their reason is logical enough: there are no zebras in Galicia!
No more stripes to indicate the pedestrian crossing, but instead a series of patches, resembling those on Friesian cattle, have become the new crossing design. A dairy farm some 54kms from the city was given permission to repaint it in the region of Spain where a cow represents "peace."
Some villages in the region actually have more cows than residents. It is hoped more "cow crossings" will be allowed on the streets of this very agricultural part of Spain.
New cars to have compulsory speed limit controls?
Spain's Traffic Authority, Dirección General de Tráfico (DGT), is apparently looking into introducing compulsory speed limit technology. This would appy for new cars, with the aim of reducing road deaths and injury.
It's prime viewing trip time in Spain, with pleasant weather but fewer tourists than summer. Get yourself read with the checklists from our free guide, Your Viewing Trip.
Mr. Pere Navarro, head of the DGT, estimates that up to 400 deaths a year could be avoided by using the already available speed limit technology by lowering serious traffic accidents by 20%. Even if this is not made law, Mr. Navarro believes that "it's probably a good idea" to scrutinise and multiply the number of speed limit signs on roads and motorways as the actual speed limit is often not obvious enough.
Road deaths have been increasing since 2014 after years of declining numbers. Most fatal accidents (77%) occur on secondary roads rather than autovias or motorways. The new technology "reads" the speed limit and adjusts the car's speed accordingly. It was a Norwegian research project 4 years' ago which produced the "smart-speed system" which has been named as "the most effective" at saving lives on roads.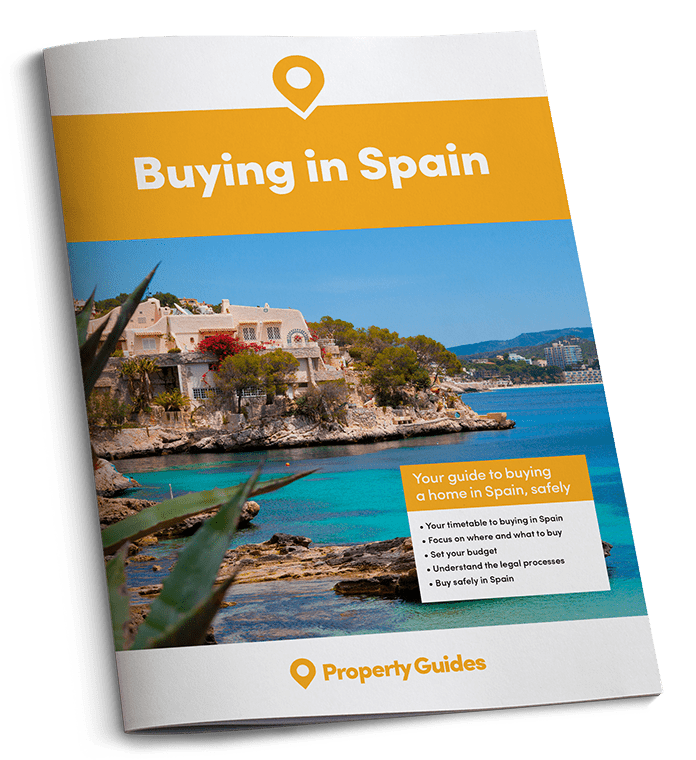 The Spain Buying Guide is a free, independent resource to help anyone who is looking to buy property in or move to Spain through each critical stage of their property buying journey.
Set up to help our readers avoid the many complexities and pitfalls of buying property in Spain, the guide takes you through each stage of the property buying process, with practical recommendations from our experts who have been through the process themselves.
✔

  Ask the right questions
✔

  Avoid the legal pitfalls
Download your free guide to buying in Spain