If you're one of those people who leave Christmas shopping to the last minute, you'll feel right at home in Spain! Traditions are changing fast though, with Spain coming into line with global shopping habits
By now, all around the world, half the people will be frantically Christmas shopping while others are sitting smugly and planning their attack on the new year sales. In Spain things start a little later. Traditionally, most shops don't decorate their windows or even sell baubles and tinsel until 1st December. The Spanish didn't even think about Christmas shopping until 8th December, which is a public holiday celebrating the Immaculate Conception, and most children get their main gifts on 6th January to celebrate Three Kings Day, not 24th or 25th December.
Most children get their main gifts on 6th January to celebrate Three Kings Day, not 24th or 25th December.
New Christmas traditions
Well that was before globalisation and online shopping. Last month Spain once again embraced "Black Friday" with all things Christmassy in the shops from early November. Part of the change in habits is down to the new arrivals in the country. No, the British aren't to blame this time! It is the arrival of merchants from the East, which all sounds a bit biblical! The new arrivals following the silk road to the West are Chinese shopkeepers who own thousands of shops throughout Spain, both little corner ones and large emporiums. They sell inexpensive Christmas decorations and a huge range of cards and tags, wrapping paper and smart Christmas gift bags.
Happily joining in, Spain's chain stores are doing their best to entice customers as early as possible. One of the biggest shops in Madrid is Primark, which is housed in a building owned by Primark's rival, Inditex (Zara, Massimo Dutti, Pull & Bear). The weekend following the Bank Holiday of 8th December this huge store was absolutely packed with customers – the Spanish are looking for low cost items nowadays.
Black Friday sales are both a high street phenomenon and online, and they have turned tradition on its head. Despite warnings that bargains may not be what they seem, especially online, the Spanish have been buying more than ever. Electronics are the biggest seller and Amazon was expecting a 50 percent increase on sales this year. Most of Spain's online businesses have a good reputation for speedy and efficient delivery.
Black Friday sales are both a high street phenomenon and online, and they have turned tradition on its head.
No skimping on food
Despite using low cost shops like Primark and Chinese outlets, the one thing Spanish people do not skimp on is food for Christmas. Of course they use supermarkets but also local artisanal bakers, chocolatiers, butchers, cheese shops, wine merchants and delicatessens. There is a wonderful range of local foodstuffs to be found in every town in Spain and of particular interest at Christmas is ham – bellota or jamón Iberico – which can cost hundreds of euros for a whole one. There is a real art in slicing these hams and people will pay well to have an expert slice their ham.
During the last few years more and more Christmas foods from other countries have been appearing in supermarkets, giving Spanish people the chance to try different tastes and ideas. French foie gras and blinis are easy to find as well as panettone from Italy and German spiced biscuits and gluhwein. From Britain, Walkers shortbread is stocked in major supermarkets and is a great present for the Spanish, most of whom have a very sweet tooth. Sales of cava and good wines rocket at Christmas and you will usually find good special offers on both.
A speciality food is often the best present to offer Spanish people, but make sure it is good quality.
Winter Sales
Sales in Spain do not begin until after 6th January, The Three Kings Day and a public holiday. The reductions are not as large generally as in the UK – more around 30 percent than a knock-down 50 percent or more. The best buys are usually in the more expensive shops as 30 percent off a €300 coat is a good purchase. Later on during the sales, prices are further reduced but by that time there will be little choice of sizes or colours. One of the best places to find genuine reductions is El Corte Inglés, the large Spanish department store present in most of the larger towns and cities.
The big online names also hold sales to get rid of the older stock before the new ranges arrive in their warehouses. You can find good bargains by checking different websites for the same item. Have a look at these Spanish websites: Amazon, Redcoon, La Redoute, Pixmania, FNAC, Media Markt, PC Componentes, Aliexpress, Zalando and Zara.
Merry shopping!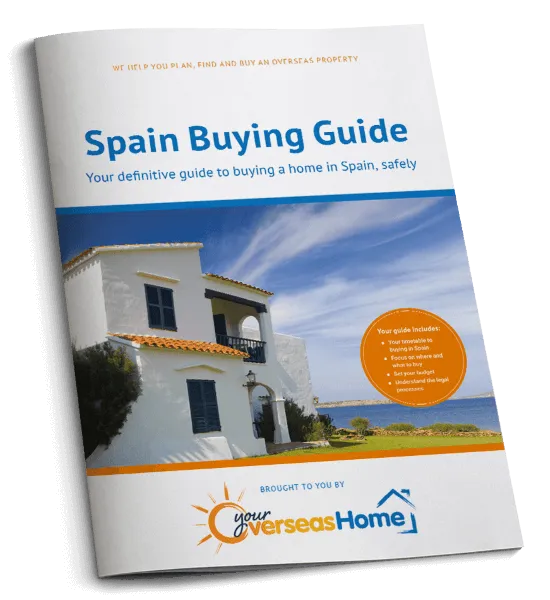 The Spain Buying Guide is a free, independent resource to help anyone who is looking to buy property in or move to Spain through each critical stage of their property buying journey.
Set up to help our readers avoid the many complexities and pitfalls of buying property in Spain, the guide takes you through each stage of the property buying process, with practical recommendations from our experts who have been through the process themselves.
✔

  Ask the right questions
✔

  Avoid the legal pitfalls
Download your free guide to buying in Spain