There has been plenty of good news this week in Spain, much to do with healthcare, something that concerns us all. The government of Pedro Sánchez is introducing several reforms which will benefit and impact on the lives of people enjoying a Spanish way of life.
Spanish healthcare the best in Europe
Each year Bloomberg produces a list ranking healthcare in 56 countries. 2018 sees Spain at the very top, declared the most efficient in Europe and third in the world!
Another happy fact is that people living in Spain live the longest out of all EU countries with life expectancy at 82.8 years which places the country as fourth worldwide for longevity.  The cost of caring for Spaniards? Just 2000€ per person per year. With the recent news that the government is to return Spain to a free healthcare system for everyone, resident or not, the encouraging news is that this improves productivity, adding to a country's wealth.
This year sees the UK in 35th position out of the 56 countries surveyed, down 14 places from 2017.
Best ever breast cancer survival rate
October is Breast Cancer Awareness Month and 19th October is World Breast Cancer Day. Of course, newspapers and media have been awash with statistics and information. Despite there being a rise in the number of cases of breast cancer, it is also more likely than ever to be cured if discovered early and treated quickly.
"Incidence of breast cancer in Spain is 'very low' and survival is high," according to Dr Blanca Cantos, a specialist in breast cancer at Madrid's Puerta de Hierro Hospital. Spain seems to have fewer cases than in most developed countries with one in ten people diagnosed. In the UK it is one in eight.
Find out more about accessing healthcare in Spain with our guide, Healthcare Abroad 2018.
Survival in Spain is more than 85% owing to early diagnosis following routine screening. Surviving for 5 years or more is increasing by 1.4% each year.
World's best GP comes from Spain
The World Organisation of National Colleges known as WONCA presents annual awards for WONCA global Family Doctors. The prize for best GP is considered to be very prestigious by the medical profession. This year, for the first time, a Spanish GP was given the prize.
A Spanish GP has won the WONCA best family doctor award.
Dr Véronica Casado works in the city of Valladolid in the region of Castilla y Léon. She received a unanimous vote at a recent WONCA conference. ""The work is hard, and sometimes you get home at night absolutely broken after some seriously tough situations," she said. "Healthcare is a bit like those human towers in Catalonia and Valencia. The base, which is primary care at GP level, needs to be very, very strong to be able to support the next levels in the structure."
New call for referendum on bullfighting
Pablo Iglesias, leader of the political party Podemos, has called for a referendum on bullfighting in Spain. This comes as animal activists become ever more vocal against the sport. In a TV interview for channel Telecinco, Mr. Iglesias said "it would be good to ask people" and that "Spain would not be able to ban the sport 'by decree."
Bullfighting has been very much part of Spain's culture. Dating from prehistoric times in the Mediterranean region, first the Greeks and then the Romans followed the worship of the bull. In Spain during the medieval period, knights on horseback would fight bulls as a type of jousting.
Last May, a demonstration by 40,000 people took place in Madrid. They demanded an end to bullfighting in Spain and to fiestas which involve bulls. 20,000 bulls die each year in the bullring. The previous government of the PP (Partido Popular) declared it a "national cultural heritage", allowing public funds to sponsor it.
Transparency on assets held by public officials
The Socialist government of Spain under Pedro Sánchez is determined to bring transparency to the assets held by public officials. Isabel Celaá, their spokesperson, announced last month that "This government is really moving forward on the path of transparency, which it believes is the only way to advance in democracy."
The list of assets was published in the Spanish state's official gazette.
Spain's budget to help self-employed and parents
The proposed budget for 2019 depends on support by left wing party, Podemos. The Prime Minister, Pedro Sánchez, has reached agreement with Pablo Iglesias, Podemos' leader. If approved by Parliament, it will see the minimum wage rise to €900 a month from next year. Podemos has also called for a gradual increase to €1000 a month.
The government also proposes improved protection for tenants and a cap on rents. The rental term will return to five years. This is what it was before the previous government reduced it to three. Local authorities are to monitor for any "excessive" rent increases. They will have the right to demand a landlord decrease the rent if the rise is considered abusive. Free preschool nursery places will undergo consideration, with the aim that preschool education and care should be free for all children below the age of 3.
The government proposes a minimum wage of €900 monthly, improved protection for tenants and a cap on rents.
Child benefit will increase to almost double the current rate to €473 a month instead of €291. The hope is this will put an end to child poverty,
There are also intentions to reduce university fees and increase student grants.
The budget details more tax for those earning more than €130,000 a year, likely to be 2% higher. There's also an increase of 4% for people whose income is more than €300,000.
Diesel will see an increase in tax.
An important reform for self-employed people will be that you won't have to pay IVA (VAT) on invoices until they have actually been paid. Currently all IVA must be paid quarterly, whether or not the bill has actually been paid. This often left the self-employed in a cash-flow crisis. There are plans to link social service payments to actual income. This will be a big change to the present system. Normally, a self employed person must pay €288.88 each month, whatever their income.
World's best olive oil is Spanish
Spanish olive oil is officially the best in the world. At least one oil in particular is: Palacio de los Olivos or Palace of the Olives, produced in the province of Ciudad Real in the centre of the Spanish peninsula.
There are 321 hectares of olive groves at the Los Palacios farm. 70% of their production of extra virgin oil is exported. They harvest the olives in November and cold-press them using only mechanical equipment. The oil has a very low acidity level and flavours which only derive from olive trees grown in volcanic soil.
Have you got your free tickets to the next Your Overseas Home show on 10th November in Epsom? It's a fantastic opportunity to speak face-to-face with us, as well as legal, financial and currency specialists and estate agents.
This month, the Palacio de Olivos oil was declared best in the world in the EVOO world ranking. In case you are wondering, EVOO stands for Extra Virgin Olive Oil. This oil is expensive – well you would expect it for a world number one. However, if you go to speciality shops and delicatessens throughout Spain, you can find first-class olive oils at reasonable prices.
€200 euro fine for failing to use indicators
Finally, here is a warning for drivers in Spain. It is a shocking fact that over 50% of drivers in Spain fail to use their indicators when they overtake another car. More than 66% don't use them when returning to the inside lane.
Research by Albertis, which collects motorway tolls, shows that 53.1% of drivers overtake on dual carriageways without indicating to drivers behind them. In a study by their centre in the province of Barcelona, the number of motorists failing to use their indicators is on the increase. This puts other road uses in danger. Failure to correctly use indicators carries a fine of €200.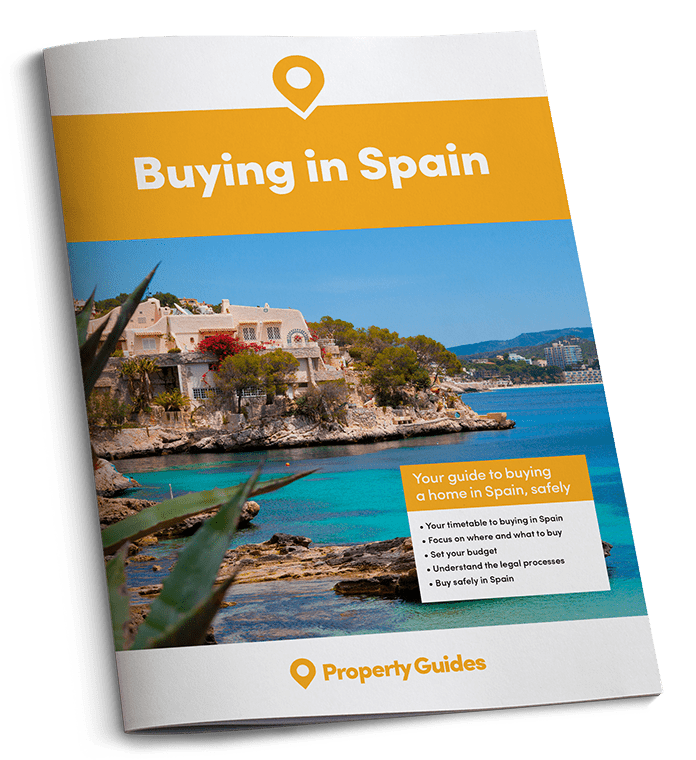 The Spain Buying Guide is a free, independent resource to help anyone who is looking to buy property in or move to Spain through each critical stage of their property buying journey.
Set up to help our readers avoid the many complexities and pitfalls of buying property in Spain, the guide takes you through each stage of the property buying process, with practical recommendations from our experts who have been through the process themselves.
✔

  Ask the right questions
✔

  Avoid the legal pitfalls
Download your free guide to buying in Spain