Swimming in the calm, warm waters of the Mar Menor, sitting out in the sun in December, exploring the sleepy villages of the Espuña Mountains or visiting the bustling markets in Murcia and Cartagena – living in Murcia really does feel like a year-round holiday! Property is still affordable, but prices are climbing the fastest in Spain outside of Madrid and Barcelona. So, if you want to get in ahead of the curve, how is life here and where are the best places to look to buy?
A relaxed lifestyle in year-round sun
Murcia is one of the sunniest parts of Spain and Europe as a whole. It enjoys over 3,000 hours of sunshine a year, with 150 days of clear blue skies. Summer temperatures reach the early thirties and sometimes higher. The coldest month is January, with an average of 11ºC – nothing like an English winter! It rains a little in April and October, but, like in much of Spain, it's heavy but short.
There is 73km of coast in Murcia with numerous beaches to be enjoyed, many with shallow, crystal-clear waters. This makes it the perfect place for families to swim and indulge in water sports.
Where to buy property in Murcia
La Manga
La Manga is one of the few places in Spain where you can swim in two seas and watch both the sunrise and sunset over water. That's because this narrow strip of land – around 25km long – is separated by two seas: the Mediterranean and the Mar Menor, or 'Small Sea'.
The Mar Menor, in reality akin to an enormous lagoon, is exceptionally calm. This makes it ideal for families with young children, as well as for boating and watersports. Plus, you can still swim in it in November, as the water warms much more quickly than the Mediterranean.
There are over 60 fantastic beaches around here. Playa Dársena Dos Mares is easy to reach, but is only ever moderately busy. In the summer, when temperatures hover in the mid 30ºCs, Cala del Pino is popular for its shaded areas. Look out for the chiringuitos – the wooden beach bars that are set up in summer along the coastlines.
Just fifteen minutes' drive inland is La Manga Club Resort, an 18-hole golf course that has held the title of Real/Royal Golf Club from the Spanish Royal Household since 2007. It's hosted top events like the Spanish Open.
There are a wide range of properties in the region, from more traditional-style resales through to modern new-builds. Land here is still relatively affordable, so property prices are lower than further north along the coast. A 100m2 resale home would cost on average €140,000, according to November statistics.
City of Murcia
This bustling city is the capital of its eponymous province and has a gorgeous old town, full of pedestrianised, narrow streets to explore. Grand baroque architecture dominates the centre, such as the many churches. It has a population of around 400,000, making it a similar size to Cardiff or Leeds. Just sit yourself on one of the many terrace cafés, drinking a few cañicas and some local tapas, like caballitos or pasteles de carne.
For anyone coming with children, Murcia is home to several international schools. El Limonar teaches to the British curriculum, as does King's College. There's also a British school following Montessori ideals on Calle Ermita Vieja.
Property is surprisingly affordable: a 100m2 home costs on average €116,000.
Cartagena
The second city of Murcia is Cartagena, located by the sea. The busy port is still a working harbour and major naval base, but also has a good portion turned over to pleasure yachts nowadays. The city has a strong mix of locals and expats, with 14% of residents coming from overseas.
How do you access healthcare overseas? Find out with our guide, Healthcare Abroad 2018.
The surrounding coastal mountains are renowned for their botanical biodiversity and also the fauna: eagles, falcons, wild boar, chameleon, bats, badgers and rabbits.
Cartagena has been ruled by many different civilisations, making it a fascinating city with remnants of times past, particularly the Roman Theatre of Carthago Nova. It also has some wonderful Modernist architecture dating from the early 20th Century, not to mention its lively pedestrianised streets. The centre is really around Calle Mayor, where you'll find lots of shops, cafés and bars.
Inland
For people who seek a more traditional Spanish way of life, Albanilla could be a good choice. It is a small town with little modern development so property for sale is mostly typically Spanish. Apartments are available but they don't stay on the market for very long. The town has an expat community made up mostly of people from northern Europe and there are several good restaurants and bars. For many, the lack of nightlife is a blessing.
Calasparra has a large British community and a total population of over 10,000. It's located in Murcia's mountain region and the main crop here is rice thanks to it being crossed by four rivers. There are Anglican church services in the town and an online Calasparra Forum in English. During the past 15 years or so several modern developments have been built on the edge of the town which have attracted many foreigners and the British.
A few of the local shops will have British and other non-Spanish items for sale and finding English food is relatively easy here. Property is more expensive in the town than elsewhere in the region because of the high demand.
Lorca is the third largest town in the region of Murcia with a population of 90,000. There is an old town, full of history and a modern downtown which serves every need. The historic district offers all sorts of bars, tapas bars and restaurants as well as some fine museums and galleries. There is a good transport connection with Murcia City and other regional locations.
Outside the town are Las Sierras de Lorca, where craggy outcrops and mountain ranges overlook fields and vineyards dotted with little villages, a world away from the developed coast but not that far away from it, just a 40 minute drive to Aguilas to enjoy a swim. In fact, Lorca has 13 beaches to explore via the GR 92 (Great Footpath 92) running parallel to the coastline and which takes you across coves and dry riverbeds on natural paths.
Property prices
Prices in the region of Murcia have risen significantly to reach the highest rise in 10 years. During the 3rd quarter of 2018 Murcia saw the third largest price rise in Spain, after Madrid and Catalonia, in fact 7.2% up over 12 months. Construction has also seen a boost in the region and there are twice as many licences being applied for  than in 2017, though the numbers are still low.
Murcia has seen the third largest property price rise in Spain, after Madrid and Catalonia, in fact 7.2% up over 12 months.
However, it is still an excellent time to buy a property in Murcia. There's a new airport opening in Corvera, to replace the old one. Ryanair's website shows connections to many UK airports, including London Stansted, East Midlands, Leeds- Bradford, Bournemouth and Glasgow-Prestwick. Easyjet will have summer flights from Bristol, London Gatwick and Southend.
This means prices will surely rise further. However, compared to 2007 before the financial crisis in Spain, property is still inexpensive. Large investment into the area will also add to its value: currently there is €80 million investment by the Arum group into more homes at La Manga Club and other smaller new developments on the board.
Rental prices are up by 12%, also showing that the Murcia property market is seeing a strong revival today and should continue to do so into 2019.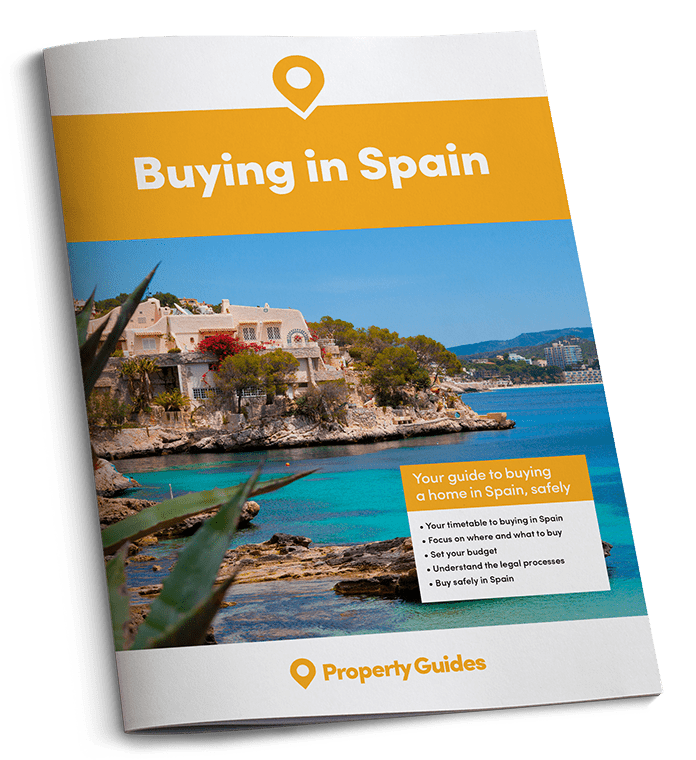 The Spain Buying Guide is a free, independent resource to help anyone who is looking to buy property in or move to Spain through each critical stage of their property buying journey. Set up to help our readers avoid the many complexities and pitfalls of buying property in Spain, the guide takes you through each stage of the property buying process, with practical recommendations from our experts who have been through the process themselves.
✔

  Ask the right questions
✔

  Avoid the legal pitfalls
Download your free guide to buying in Spain