Our writer in Spain, Sally Veall, has done some country-hopping recently. She has visited Spain, Italy, and the UK. In this article, she compares the cost of eating out and enjoying yourself in these three locations.
During the past three weeks, I have visited Italy. The UK and Madrid. Although these trips were for pleasure, I also took note of some of the differences when out and about in each of the three locations.
Eating out with family and friends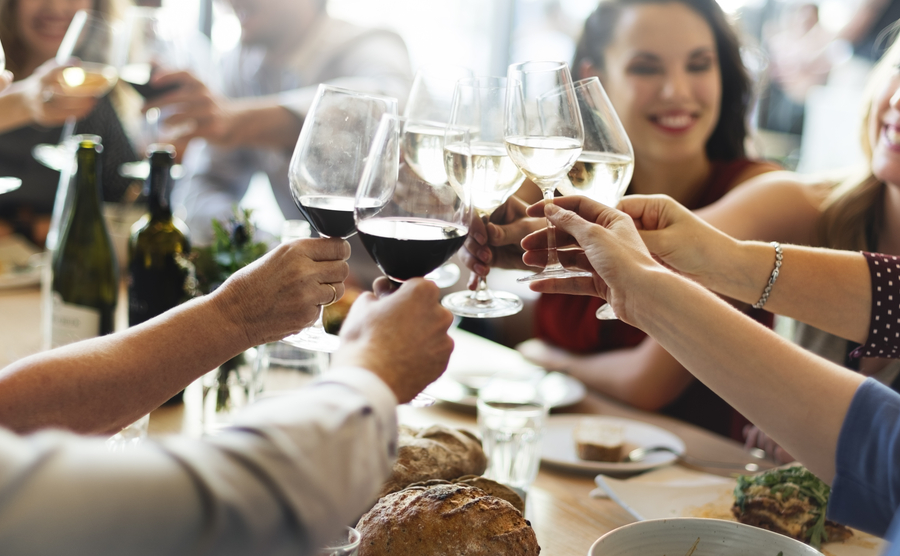 As I was with friends and then family, we ate out a lot. This, of course, is a great pleasure but is becoming increasingly expensive everywhere.  Owing to the pandemic and then the rise in energy prices, even producing a cup of coffee is now costlier than a year ago. Generally speaking, I found the UK to be the most expensive for restaurants but hotly followed by Italy. Admittedly, I was in Tuscany which is one of the most expensive regions but found that the average price of a pasta dish, a shared salad and sharing a bottle of wine between 2 costs €26 per person, that's €52 for two on average with no meat or fish.
Spain however, is still far more reasonable in terms of enjoying a meal at a restaurant, though prices have undoubtedly risen over the past 12 months. I often go to Madrid but this last visit was with my family who hadn't been there before. They absolutely loved it, by the way, and we had wonderfully warm days. I know quite a few excellent and reasonably priced restaurants there which we much enjoyed and also found some new ones. Interestingly, a meal consisting of 7 or 8 shared dishes between four, mostly with fish but also meat and a bottle of wine came to roughly the same price as the pasta, salad and wine in Italy, €26 per person.
Changes creeping in
I did notice though that things seem to be changing in Spain's capital city. Several restaurants now add something new to your bill: a note telling you how much you would leave as a tip percentage-wise, 5%, 10%, 15%. Unlike in America, this is not compulsory but it does seem to me that perhaps hard-strapped restaurants are beginning to rely on customers to pay larger tips than are usual to keep staff's wages down.
Another thing I observed was that quite smart restaurants now serve oil and vinegar in small, plastic pots. Unfortunately, the quality of the oil is never as good as that in a bottle of EVO oil but I suspect it is cheaper and a form of portion control.
Breakfast was the best value meal of the day. Every morning we went to a local bakery/café near our hotel where there was an excellent array of bread, cakes, croissants etc and a long list of beverages. On average we paid between €3 and €5 a head depending on what we ordered, the most expensive item was my granddaughter's Chai Latte at €2.40.
The cost of Spain's culture
We are fortunate here in Spain to have a wonderful variety of regional dishes, some of the world's best ham, an abundance of fish and great wines. Eating out with friends and family is part of the way of life and happily you will still find a menú del día at many restaurants which provide a  three course meal with wine and bread for a reasonable price. These menus have also become more expensive, however, before the pandemic, you might pay €11, now it will be €14. Compared to the UK, that is still inexpensive and good value.
A visit to a tapas bar in the evening is also part of daily life. In the smarter bars where there are tables and chairs, count on paying €12 to €25 per person over a two-hour period. Wine by the glass will be €2.50 to €3.95. It's usually cheaper to buy a bottle if you are two or more. Wine is still excellent value in Spain in most bars and restaurants and always try to order a local wine which will probably be the house wine and not expensive. Since Spain cultivates vines in most regions, you can also enjoy trying different wines. In Madrid, Rioja and Albariño were the ones most on offer on this trip.
Let's look at Spanish wine
Spain is the largest producer of wine in Europe, with a €5 billion annual production industry. Until now, the climate has been ideal for growing different varieties of grape in its 17 autonomous regions. I say until now because climate change will present new challenges to wine producers. Drought, rising temperatures, heavy storms often with hail and winds all create havoc in a vineyard.
What are the producers doing about the worsening situation? They are looking at old varieties of vine, some haven't been used since 1914. Several institutes have been researching sometimes long forgotten grape varieties for several years. Some vitners are already experimenting with these older vines to see if they can withstand the changing climate. Assuming some will be chosen, we can expect Spanish wine to change in character over the coming years.
The hope is that customers will approve of and enjoy Spanish wine as before but with a different blend of grape varieties.
Wine continues to be excellent value in Spain. You can buy a pleasant Rioja for under €5 and albariño for a little more. There are, of course, cheaper wines, some of which have won awards. For these, look at supermarkets such as Aldi and Lidl. For around €10 a bottle, you can find some really excellent Spanish wines. Most Spaniards will buy these for special occasions and less expensive wines for everyday drinking.
What about wine?
You might think that wine is king in Spain. Well, that's only part of the story as the Spanish love beer too. There is a long tradition of beer making in several regions:
Estrella Damm in Catalonia, Mahou-San Miguel from Madrid, Estrella Galicia from…well, Galicia, Cruzcampo from Seville, Alhambra from Granada and Moriz from Catalonia amongst others.
The above beers are some of the best selling beers in Spain but there is also a growing craft beer market with approximately 400 producers, the majority based in Catalonia but are also found in other regions such as Valencia, Castilla-La Mancha, Galicia, and Andalusia. Each has a different flavour due to local water, hops and malts from around the world and yeast strains.
For beer lovers, Barcelona is the hub of craft beers with plenty of bars offering local brews. A look on Google or any travel site will uncover the world of craft beer bars there and in other Spanish cities. Supermarkets are also beginning to sell craft beers alongside traditional brands.
After the last three weeks, I can honestly confirm that Spain is a country of excellent value when eating out and drinking. I should also mention that museums and art galleries are generally also great value, with some being free on certain days. As a not very scientific comparison, the excellent Hockney light show in London cost me £25 on the day I went. I paid €55 for 4 of us to see the Lucien Freud art exhibition at the delightful Thyssen-Bornemisza museum in Madrid. The Sorolla museum was free on Saturday afternoon.
There is so much to enjoy living in Spain!
Your Overseas Home released a Cost of Living Index 2023. They compared the cost of living in seven different European countries. They found the UK to be the most expensive and Spain to be the third. Like Sally's experience, the study showed that dining out, hobbies, and leisure were all low cost in Spain.