Have you ever seen a human tower? Fancy a trip to a chic evening market? How about music on the beach or revisiting old Havana? You can do all of these things and more in a small area of the Costa Brava.
It's summer on the Costa Brava and with the sunshine come special events for all the family. In just one area alone, Baix Empordà, which is in the south of the province of Girona you can enjoy many local activities and get a real taste of life in Catalonia. We suggest five of the best:
Teams (colles) of people, men, women and children form human towers many storeys high.
Castellers
Castellers is a Catalan word meaning "human castles." Without doubt these are one of the most exciting and fascinating events to watch as teams (colles) of people, men, women and children form human towers many storeys high.
It is said that the tradition began in Valls in the province of Tarragona in the late 1700s, when various colles began competing with each to form the highest tower. Each tower or castle consists of the base (pinya), the centre (tronc) and the crown (pom de dalt).
Usually the base is formed first by many people, then the trunk with fewer people standing on the shoulders of those at the base – this can be several tiers high – and then finally the crown which is always formed using small children wearing a safety helmet. It's fascinating to see these being formed and each tower is different with each team following its own rules.
The teams wear different coloured shirts to distinguish them, white trousers and a wide black cummerbund to support their backs. There are several formations possible and each team has its own specialities. Castellers is a wonderful activity involving all the family, good for camaraderie and keeping fit and a great spectacle. You will find teams of castellers in various venues throughout the summer, so if there is one happening near you don't miss it.
White Summer
Between the towns of Pals and Torroella de Montgrì you will find an upmarket night market which opens at 6.00pm and is called White Summer. It is a very popular event, with stalls selling good quality products of every kind, many handmade, with plenty of places to have a bite to eat and amusements for children. There is usually live music too. This year it is open every day until 20th August.
Festes Major
Every town has its Festa Major and you will find a good selection during the summer months. This is the big celebration for each location and lasts from 3 – 7 days. There will be plenty going for all ages, sometimes with a circus, a special area open in the evenings for teenagers and young adults, activities in the afternoon for children and a variety of events happening all around the town. There is bound to be a Festa Major near you.
Every town has its Festa Major and you will find a good selection during the summer months.
Music on the beach
Many towns and villages in the area have music on the beach in the evenings. Some performances are early, but most start quite late. Platja d'Aro, a very popular place for tourists, has jazz on the beach on Friday nights. Entry is free and there are several bars nearby for a drink or two. The music begins at 11.00pm on Platja Gran (main beach).
Calella de Palafrugell has habaneras evenings. These are sea shanties which originate from when Catalans went to Cuba in search of work in the 19th century. Habaneras are popular throughout Spain but the concert at Calella de Palafrugell is one of the better known. To have a seat you need to buy tickets, but you can sit to one side of the stage on the sand for free. Other villages nearby also have habaneras evenings.
Festa de Indianos
A three day event on the first weekend in September is held in Begur, a delightful town by the coast perched on a hill with wonderful views. The Festa de Indianos turns the town into old Havana as like the habaneras it celebrates the life of those Catalans who went to Cuba and the West Indies to find work. Most people wear white and a straw hat or bandana to reflect the period atmosphere. Many of the people who went to Cuba returned as wealthy men and they constructed expensive houses, hospitals, schools and various public buildings and many can be seen in Begur.
If you like Caribbean music, mojitos and West Indian cuisine, this festival is a must for you. There are many street stalls, much dancing and shows by children, demonstrations of traditional crafts and of course – habaneras.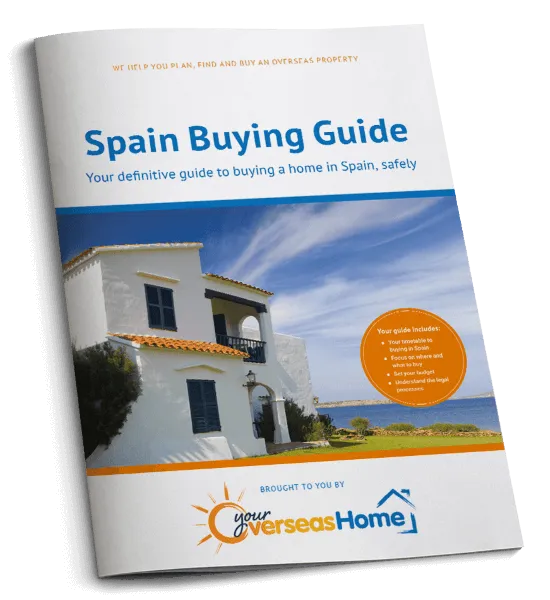 The Spain Buying Guide is a free, independent resource to help anyone who is looking to buy property in or move to Spain through each critical stage of their property buying journey.
Set up to help our readers avoid the many complexities and pitfalls of buying property in Spain, the guide takes you through each stage of the property buying process, with practical recommendations from our experts who have been through the process themselves.
✔

  Ask the right questions
✔

  Avoid the legal pitfalls
Download your free guide to buying in Spain