If you dream of living in the countryside, Spain has a wealth of rural options to satisfy your quest for peace and nature, and at a much cheaper price than the UK equivalent.
While it is true that the majority of British people who move to Spain head for the coast, where the beaches are guaranteed a little more in the way of sunshine than back home, some prefer to look for their new home in the Spanish countryside. And who could blame them? From rugged mountains to verdant valleys, there's much more to Spain than just sea and sand.
Parts of Spain's interior are truly beautiful, sometimes with dramatic scenery, sometimes with a gently undulating landscape. Dotted throughout you will find charming small towns and medieval villages, surrounded by acres of olive trees and vineyards. This is "authentic" Spain where you'll be able to immerse yourself in a more traditional way of life; one that will probably require you to speak a bit of the local lingo. This isn't Benidorm with its Irish bars and established expat community, it's the real España.
Property prices are generally cheaper than near the coast, where demand drives up cost. Therefore, you should be able to get more for your money in the Spanish countryside. For example, a five-bedroom finca (farmhouse) in a rural part of southern Spain will cost you around the same as a two-bedroom apartment in Torrevieja.
Andalusia
A huge province (four times larger than Wales, since you ask), Andalusia offers a plentiful supply of stunning countryside in which to settle away from the crowded coast, including several national parks. About one hour inland from Málaga are some delightful villages and larger rustic towns. The land is quite arid, but the landscape is awash with olive and almond trees and there are plenty of golf courses even inland that help to bring out the blooms. You might also see a goatherd tending his flock if you head into the hills: it's a varied landscape and lifestyle in the country.
Property prices can be very enticing. In the pretty village of Riogordo you can pick up a two-bedroom house in immaculate condition, close to the village centre for just under €79,000. A detached three-bedroom villa near Comares with pool, gardens and stunning mountain views will cost around €185,000.
La Rioja
If you love the idea of vineyards and good wine, you might like to look at the Rioja region – there's even a delicious variety of wine named after it. Unlike the usually warm Andalusia, Rioja enjoys all the seasons with warm summers and mild but rainy springs. Being further north, winter is longer but the area is quite beautiful with green valleys and high mountains.
If you love the idea of vineyards and good wine, you might like to look at the Rioja region
La Rioja is an unspoilt area steeped in history, with friendly people and wonderful food and wine. Most people live in Logroño, the capital, but out in the countryside you can find properties with vineyards for sale, fincas and more contemporary villas. A large 245-square-metre, four-bedroom stone house near Ezacaray will be priced at around €245,000; while a large finca in need of renovation with a whopping 10 bedrooms could be yours for €205,000: a business venture perhaps?
Northern Catalonia
Catalonia has the advantage of both being on the border with France and being part of the Pyrenees mountain range, where you can make use of a range of ski centres and hike the vast stretches of natural parkland. The scenery is varied and exciting from the snow-capped mountains to the green valley's further south. Away from the beautiful northern coastline you will find pretty stone villages, peaceful country scenery, cows, sheep and horses. Being located in the north of Spain, Catalonia experiences all four seasons. Inland the winters can be on the distinctly chilly side but the climate is temperate and the region is much greener than some other parts of Spain.
There's an almost endless supply of rural areas to consider in this diverse country when planning your next viewing trip. Find out how to make the most of your visit by downloading our free guide to planning a viewing trip.
You might need to learn Catalan instead of Castilian Spanish if you move to rural Catalonia, as the people are fiercely proud of their heritage and prefer to speak the local tongue. A little effort will go a long way here and the ever-friendly locals will appreciate it. Of course, everyone does speak Spanish, but you might find some resistance to it.
The history of northern Catalonia is long and interesting and many places in the countryside have stories to tell. Property tends to be more expensive here than in other rural areas but is still better value than coastal towns. A lovely three-bedroom stone house in the village of La Pera with stunning views will set you back around €348,000. If you want to restore a wreck you can pick up a restoration project near Girona, complete with planning permission, for around €110,000.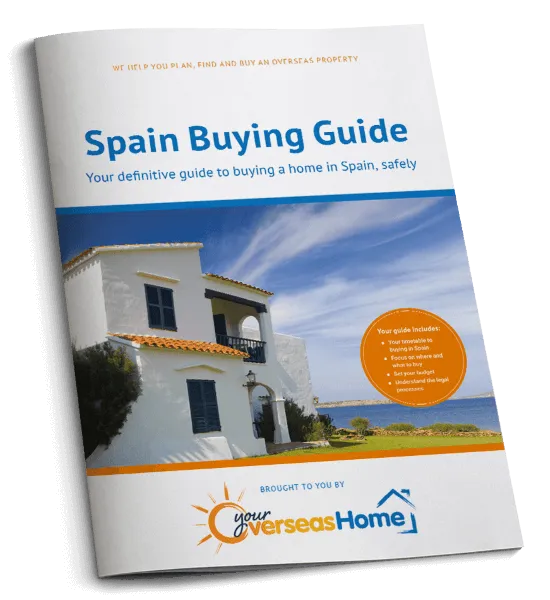 The Spain Buying Guide is a free, independent resource to help anyone who is looking to buy property in or move to Spain through each critical stage of their property buying journey.
Set up to help our readers avoid the many complexities and pitfalls of buying property in Spain, the guide takes you through each stage of the property buying process, with practical recommendations from our experts who have been through the process themselves.
✔

  Ask the right questions
✔

  Avoid the legal pitfalls
Download your free guide to buying in Spain