If you're dreaming of moving out here to Spain, but you've still got commitments back in the UK, a holiday home could well be the answer. "But what about the cost?", I hear you ask. Well, you can easily offset that by letting out your property. In fact, a recent survey shows that we property owners are missing out on €33.4bn of rental income in Spain. Not to be outdone by these significant figures, more research this week has come out, showing that living in Spain is up to £22,000 less expensive than the UK. Here's your news update this week from sunny Spain.
Empty properties could earn billions of rental income in Spain
A new study published by pisos.com has revealed how profitable renting out your holiday home or second property out here can be. The average rental property could make a profit of €9,700. Not bad when you consider how much you can spend on staying in hotels instead! If you're by the sea, the profit's even higher. Here are the averages:
Valencia: €11,000
Catalonia: €11,700
Balearic Islands: €13,300
Basque Country: €13,500
Not only that, but the future trends are looking good for rental income in Spain, too. At the moment, they're hovering at a massive 15% increase year-on-year. In fact, the whole property market is heating up. Notaries released figures this morning in the region of Murcia showing a 4% increase in property sales.
If you want to take advantage of the fantastic Spanish lifestyle, take your property search up a gear by getting your free tickets to Your Overseas Homes shows in Harrogate, Epsom and Birmingham
Living in Spain is significantly better value than the UK
It comes as no surprise to any of us who've taken the leap and moved, but living in Spain is much better value than the UK. According to a new study by thinkSpain, the average house price in the UK costs £14,000 more per square metre than in Spain. That's not a difference to be sniffed at! Utilities are also cheaper, at an average of £400 less.
We've previously looked at the most affordable parts of Spain, so you can find out where your budget will go the furthest. And, if you're looking for properties throughout Spain, we're extremely excited to say that our new property portal is now live. Do check it out.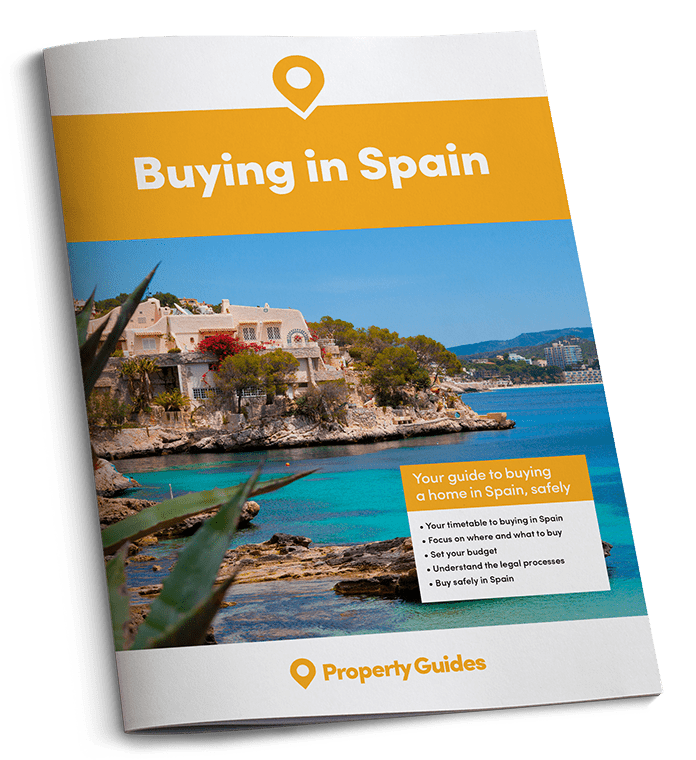 The Spain Buying Guide is a free, independent resource to help anyone who is looking to buy property in or move to Spain through each critical stage of their property buying journey.
Set up to help our readers avoid the many complexities and pitfalls of buying property in Spain, the guide takes you through each stage of the property buying process, with practical recommendations from our experts who have been through the process themselves.
✔

  Ask the right questions
✔

  Avoid the legal pitfalls
Download your free guide to buying in Spain