Spain came late to the ranks of gay-welcoming countries but is now among the friendliest towards gay relationships and the LGBTQ community, with strong legal protection. While the majority of areas are extremely welcoming (particularly the big cities), there are pockets of discrimination. So what is like to be gay and in Spain?
Spain is one of the most gay-friendly countries in the world and was one of the first to legalise gay marriage.
There are gay Pride events in most major cities. The 10-day Madrid Gay Pride (known as Orgullo Madrid in Spain) is among the best and largest Pride events in the world. It attracts members of the LGBTQ community from all over the world, with as many as a quarter of all attendees being foreign.
A model nation for gay rights in Europe.
Madrid Gay Pride 2021 actually starts tomorrow June 25 2021, with the main parade happening on 3 July. This year's event will, unsurprisingly, be a little scaled back; however, there will still be plenty of smaller parties and celebrations happening.
Other great Pride events in Spain are Circuit Barcelona, Snow Gay Weekend, Sitges Bear Week and Maspalomas Pride.
A journey to acceptance
Sadly, Spain wasn't always so accepting. Under General Franco, gays were targeted, homosexuality was illegal and many gay men were sent to prisons called galerías de invertidos (galleries of deviants).
In 1978, homosexuality was legalised and it is estimated that there are now around four million gay, lesbian, transgender and bisexual people living in Spain. Same sex marriage was made legal in 2005, much against the wishes of the Catholic Church. Nonetheless, most Spaniards, especially in large cities and towns, are in favour of equal rights for gay people. In a poll taken in 2013, 88% of Spanish people replied positively when asked "should society accept homosexuality." The older generation in Spain tend to be less tolerant and attitudes also vary from region to region, but overall Spain is exceptionally welcoming.
Gay families
Marriage between same sex couples is legal and widely accepted throughout the country. It is relatively easy for a gay couple to adopt children in Spain and also to have a family through surrogacy. There are several international surrogacy agencies which you can find online. As with heterosexual couples, adoption authorities will be looking for those who possess good parenting skills and are loving, responsible, trustworthy and caring. In Spain, adoption is for life and irreversible. There is, however, a shortage of children available for adoption, and international adoption is not always easy for gay couples. Adopted children have the same inheritance rights as children adopted by heterosexual couples.
88% of Spanish people replied positively when asked "should society accept homosexuality.
Regional variations
Two regions in Spain have a reputation as being the least friendly to gay people: Galicia and the Basque Region. The inland country areas also tend to be a little less accepting.
In comparison, the southern regions and major cities are positively welcoming, with many having numerous gay bars and neighbourhoods. Barcelona even offers a gay help line for residents and visitors – 900 601 601 – and a useful website, gaybcn.com.
Madrid also has an online guide for gays as does Valencia and Seville.
Some of the most gay-friendly areas of Spain are Chueca in Madrid, Gaixample in Barcelona, Sitges and Maspalomas in Gran Canaria.
Discrimination
Job discrimination because of sexual orientation has been illegal in Spain since 1995, but employment discrimination on the basis of gender identity is not illegal – although some regions have made both illegal, including Catalonia, Galicia and Extremadura.
Hate crime and speeches are banned, however. The various police forces in Spain are on the lookout for hate tweets and hate messages on other social media platforms, encouraging the public to report any type of hate crime against gays, lesbians, bisexuals and transgender people.
Some of the most gay-friendly areas of Spain are Chueca in Madrid, Gaixample in Barcelona, Sitges and Maspalomas in Gran Canaria.
The Spanish armed forces accept openly gay, lesbian, bisexual or transgender people. Gay and bisexual men can also be blood donors.
Spain has been one of the most tolerant places worldwide for the LGBT community for over a decade, and despite it being a Catholic country, its people are very liberal in their views.
Read your Emigration Guide to find out everything you need to know about moving to Spain.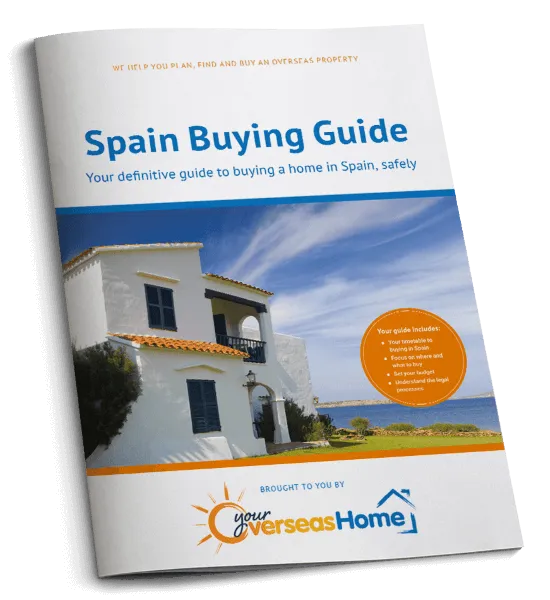 The Spain Buying Guide is a free, independent resource to help anyone who is looking to buy property in or move to Spain through each critical stage of their property buying journey.
Set up to help our readers avoid the many complexities and pitfalls of buying property in Spain, the guide takes you through each stage of the property buying process, with practical recommendations from our experts who have been through the process themselves.
✔

  Ask the right questions
✔

  Avoid the legal pitfalls
Download your free guide to buying in Spain