As a result of Brexit, British expats need a Spanish driving licence. Although this problem was meant to be solved, it has not been. British expats await updates from Hugh Elliot, the British Ambassador to Spain and Andorra. In the meantime, our expat writer, Sally Veall, shares how the issue of needing a Spanish driving licence is impacting British residents. 
A consequence of Brexit
Since the UK left the European Union in January 2021, many problems have presented themselves, both for holidaymakers travelling to the EU and for British residents there. A period of time was given, a year in fact, for negotiations to iron out all sorts of things to do with import/export, food and other practicalities. Driving licences for British expats in Europe were meant to be sorted out too.
Officially, British residents in Spain were given until February 2022 to change their British driving licence to a Spanish one without the need to take a Spanish driving test. So many people applied that there was a backlog, and the final date was extended to the end of April 2022.
Unfortunately, many who applied did not receive their Spanish licence in time for the new world order came in. Consequently, they cannot legally drive in Spain using their British licence. Others decided not to bother and now find themselves in the same situation.
It is ironic because British tourists visiting Spain for up to 90 days in each 180 days can, in fact, drive with their British licence.
This situation has left thousands of legal British residents in Spain unable to drive. Their only resolution would be taking a driving test in Spanish. Many are retired and don't speak the language well enough. The test itself can be daunting, as it includes a compulsory theory exam, which is basically the Spanish highway code.
What will happen now?
Hugh Elliot, the British Ambassador to Spain and Andorra, gives regular updates on Facebook and Twitter. But the story is always the same, "we are in daily contact with our Spanish counterparts and hope to resolve this very soon." So far, seven months from the final date for exchanging a UK licence for a Spanish one, nothing has changed.
Most recently, Hugh Elliot shared an update. The message reiterated that teams in the UK and Spain were in the negotiation process and were trying to come to a final agreement. They said that they did not under-estimate what a difficult problem it was for British residents in Spain.
They will probably come to an agreement eventually. In the meantime, people are concerned that they would be breaking the law by driving, as a British licence is no longer acceptable for residents in Spain.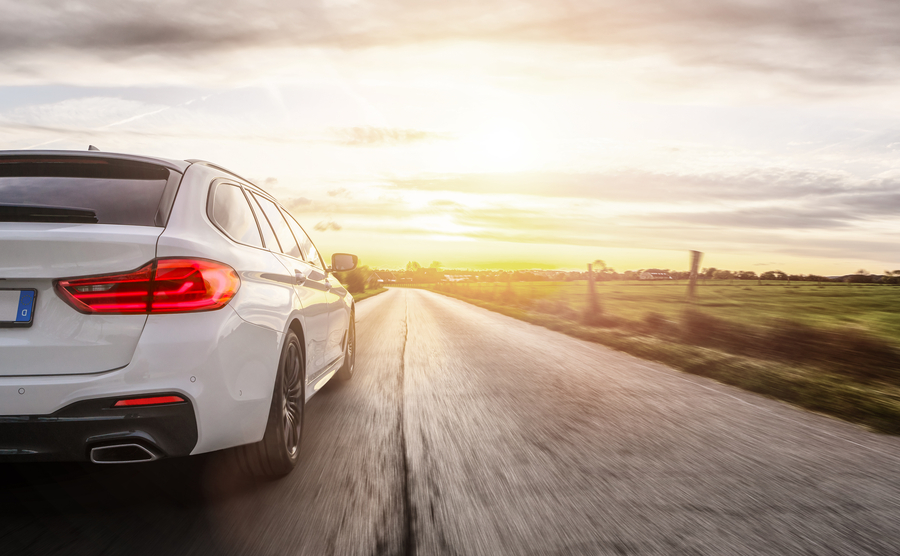 Is there a way around it?
Really, the answer is no. At the moment, you have to take driving lessons in preparation for a driving test in Spanish. Additionally, there is a written exam on road rules and road safety. Driving schools in Spain are not cheap. You are required to pay an enrollment fee in the region of €200, though some might waive it. The theory test will cost roughly the same, though there is no mandatory number of lessons. Then there is a medical examination, basically an eye test, an eye/hand coordination test and a hearing test. Usually this will cost €35 to €50. Finally, there are the practical driving lessons. As an experienced driver, you probably won't need all that many lessons, but you will need to learn the Spanish words and expressions associated with being behind a wheel. Five lessons should be enough at an average of €25 a lesson.
It is possible to have your practical lessons in English at many driving schools, however, the test will be taken in Spanish. €94.05 is now the fee for a driving test. Indeed, you have 3 shots at passing with this fee, but they must include both the theory and practical. For an experienced driver, the total cost could be around €400.
Hope for the future
Moreover, authorities do seem to be aware of how much of a problem this is for British residents. And Hugh Elliot's updates sound encouraging. Hopefully, it will not be long before British residents who have not yet exchanged their British licence for a Spanish licence will have the opportunity to do so.
When this is finally announced, my advice would be to immediately apply for an appointment to exchange your licence…waiting could mean you will never be allowed to drive in Spain.
For more information, log into the British Embassy website.
We've also got more information on travel and transport in Spain, so that you can adjust yourself to life there.