Spanish Prime Minister gives lukewarm welcome to UK offer to EU citizens in Britain. Also, have you got your energy certificate yet, and there's a new payment system on Madrid's Metro (which is bound to cause confusion to tourists!).
Rajoy on Brexit proposals for EU citizens
"Not bad, but could have been better," was Spanish Prime Minister, Mariano Rajoy's verdict on the proposal concerning European Union (EU) citizens in Britain made by Theresa May last week.
It appears that EU leaders are prepared to reduce the problems which will be faced by British people in Europe, for example when it comes to residents' rights and healthcare.
Along with other EU leaders, Mr Rajoy feels that Mrs May did not give enough detail of how EU citizens will be treated in the UK after Brexit, nor how British citizens in Europe will fare. It does appear though, that EU leaders are prepared to reduce the problems which will be faced by British people in Europe, for example when it comes to residents' rights and healthcare.
Mr Rajoy stressed that he and the others would need to know the status of EU citizens in Britain prior to their having lived in Britain for less than five years – this is the time Mrs. May requires for them to be granted residency and equal rights as the British themselves. "This is a battle we are going to take on" said Mr. Rajoy. "First and foremost, the Brexit negotiations – even though the road to Brexit will be carved out as we go along – must be that of ensuring that no Spanish or other European citizen suffers any detriment."
He also mentioned other important points up for discussion including the border between Northern Ireland and Eire and the financial dues Britain is expected to pay on leaving the EU.
Fines if you don't have an energy certificate
Some foreign residents in Spain are unaware of a law that was passed in 2013 concerning urban rehabilitation, regeneration and renovation. This includes energy certification, which is required for any rental or sale of a property. If you advertise a property for rent without an energy certificate, you can be fined €600.
 Advertising a rental which doesn't have a current certificate could mean a fine of up to €6,000
There are other things to remember too about this all-important certificate:
● You need to renew an expired energy certificate.
● Your certificate must include the minimum requirement as per the regulations.
● You must ensure your certificate is of the correct format and content.
● Failing to register your certificate can mean a fine of up to €1,000. Normally the technician providing the certificate will do this, but  you should check that it has been done.
● You need to present the certificate when you sell a property. Failure to do so could also attract a €1,000 fine.
● Falsification of an energy certificate is considered to be a very serious infringement, as is the publication of an advert for a rental which doesn't have a current certificate. In these cases the fines are substantial of up to €6,000.
All this can be avoided by getting your certificate from a qualified technician and keeping it up to date.
Paper tickets disappear from Madrid Metro
July 7th has been announced as the day when Madrid's metro stations will say goodbye to paper tickets and will welcome in rechargeable plastic cards. These cards will:
● Cost €2.50
● Be valid for 10 years
● Be personalised if wished
● Be bought at any metro station, tobacconist or newsagent
● Offer family discounts
The new system will benefit regular visitors to Madrid and the city's commuters but not for the tourist spending just a day or two there. There are also discounts for disabled people and families. It is bound to cause confusion for tourists, so if offering a rental property, why not have one ready for your guests?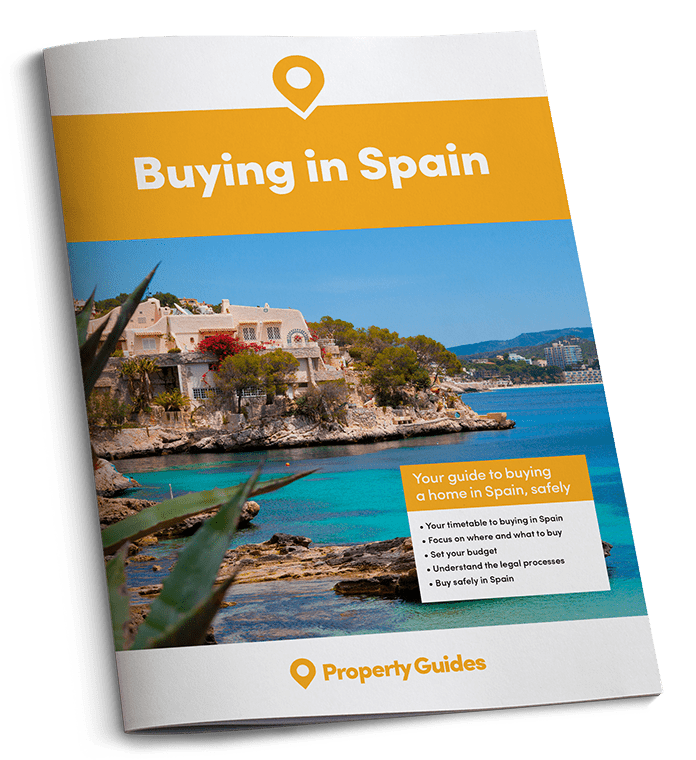 The Spain Buying Guide is a free, independent resource to help anyone who is looking to buy property in or move to Spain through each critical stage of their property buying journey. Set up to help our readers avoid the many complexities and pitfalls of buying property in Spain, the guide takes you through each stage of the property buying process, with practical recommendations from our experts who have been through the process themselves.
✔

  Ask the right questions
✔

  Avoid the legal pitfalls
Download your free guide to buying in Spain