Education for your family in Spain
If you are moving to Spain permanently with school-age children, you will need to make sure you understand the education system of the country, and what the best options are for your family.
Schools in Spain generally provide a good standard of education, and this has certainly improved over the last twenty or so years. There are numerous different options available for schooling – including state, private and international schools. Schooling is mandatory from the age of six to 16, and most parents will send their children to preschool and kindergarten from the age of three.
General schooling system
Spanish schooling begins with primary school (primaria) from age six to 12, and secondary school (Educación Secundaria Obligatoria, or ESO) from 12 to 16. At the end of ESO, students receive their Certificate of Education. This is followed by the bachillerato, although this is no longer compulsory.
Timings vary from one region to another, and will be affected by what the student is studying. However, generally the school year is divided into three terms, with a long summer holiday break. Winter term runs from September to December, spring term runs from January to Easter, and summer term runs from Easter to June. Primary school days will usually run 0900 to 1200 and 1500 to 1700; secondary school days will usually run from 0800-1500 or 0800-1400 and 1530 to 1700.
Schools in Spain generally provide a good standard of education, and this has certainly improved over the last twenty or so years.
Primary Schools
There is likely to be a primary school in every town in Spain, and these will vary considerably in size and sophistication. Most will take children from the age of three, although there are some exceptions. Entry also depends on the catchment area in which they live – so it is really important to think about the school for your child before you buy a property.
Some state primary schools will only teach in the dialect of the given region, rather than in Spanish. For expats this is important, as it will mean your children learns the regional dialect before they learn Spanish. That said, most children will master both as part of their general schooling.
Secondary Schools
All towns and cities will have at least one secondary school. The standard of teaching is generally good and the school curriculum impressively rigorous. As with the primary schools – many schools will teach subjects in the regional dialect rather than in Spanish. This can create problems as it will mean your child will have to learn two languages simultaneously, whilst also undertaking increasingly difficult academic work.
It's really important to research secondary schools to the best of your ability, as this can be a complicated process. One of the most popular ways to find out which is the best school is through personal recommendations, but estate agents will be able to provide you with information – especially if they also have children of school age. As with primary schooling, entry to a school will depend on the catchment area.
At the end of secondary school – E.S.O. – students will receive a Certificate of Completion of Secondary Education (Título de Graduado en Educación Secundaria) if they have successfully passed examinations. If they have not been successful, they will receive a Certificado de Escolarización.
Further education
If they achieve their Certificate of Completion of Secondary Education, they have a number of options. They can leave school or continue their education by studying for the Bachillerato or a vocational course.
One of the most popular ways to find out which is the best secondary school is through personal recommendation.
The Bachillerato takes two years and is roughly equivalent to the UK A Levels – although it is seen as more rigorous. Students can take a Bachillerato focussed on a particular area of study, such as arts or sciences. Generally around 9 subjects are studied, with each subject contributing to the final mark. Upon passing the Bachillerato, the student will be able to take university entrance exams and along with the actual Bachillerato result, this will define what they can study at university.
The vocational course, or ciclos fomativos, is intended to provide practical training for working skills such plumbing, electrical, hairdressing etc. Each course last four years and the qualifications gained here are universally recognised across Spain. The first two years of this course provides basic training, whilst the second level can only be started at the age of 18.
Universities
State universities provide a degree or diplomatura and professional qualifications. Polytechnic universities tend to be biased towards sciences. This system is in the process of being harmonised with the rest of Europe, likely to result in three-four year degrees and two year Master's qualifications.
Private and international schools
The majority of private schools in Spain are co-educational Catholic day schools. There are also fully independent international schools.
There are numerous international schools across Spain, although these come at a significant cost.
Most Spanish private schools teach the bachillerato, and are state-subsidised meaning they follow the Spanish state-school system. Their fees vary considerably, depending on the quality, reputation and location of a school – but will usually be lower than the cost of private education you will find elsewhere. Generally this will be around €700 per year.
Some expats in Spain may consider sending their children to an international school, to study the international baccalaureate. These are very expensive and cost between €300-1000 per semester. Spain's international schools are very highly regarded, and there are American, British, German and French schools available. Under Spanish law, all of these schools must be approved by their country's embassy in Spain.
There is a good selection of these schools in Madrid, Barcelona, Palma de Mallorca, Tenerife, and on the Costas, and these will often give the students the chance to learn Spanish (and occasionally Catalan) to a high degree.
International schools in Andalusia
Marbella
Granada
Málaga
Benalmádena
Sotogrange
Estepna
Cádiz
Neva Andalusia
Torremolinos
Seville
Fuengirola
San Pedro
International schools in Costa Blanca/Almeria
Alicante
Valencia
Javea
Benidorm
La Nucia
Murcia
Molina de segura
Rojales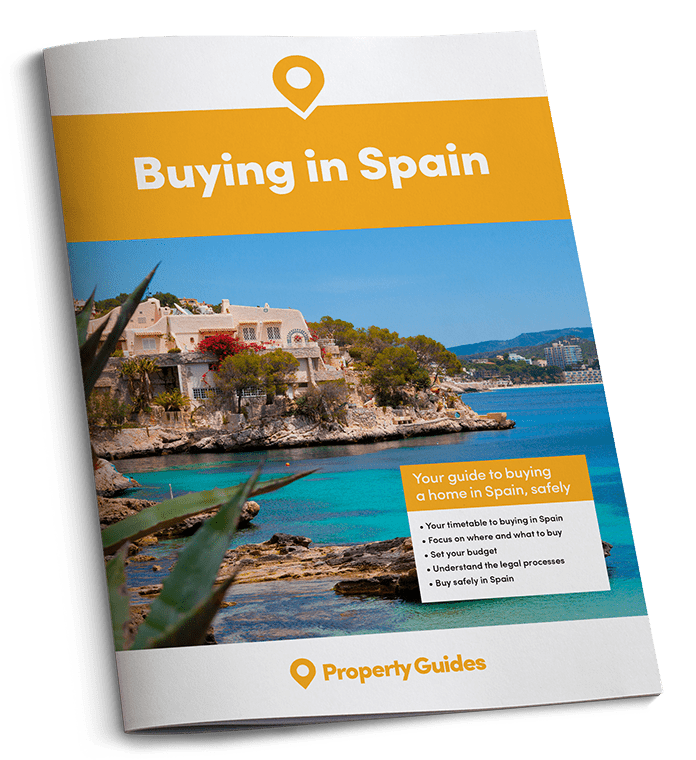 The Spain Buying Guide takes you through each stage of the property buying process, with practical recommendations from our experts who have been through the process themselves. The guide will help you to:
✔

  Ask the right questions
✔

  Avoid the legal pitfalls
Download your free guide to buying in Spain