Buying with family: Share the cost and double the fun
A holiday home is perhaps the most life-enhancing thing you will ever buy. It helps you get to know and love another culture.
It can be more relaxing than a package holiday to the tourist sites – a holiday whenever you want it, for ever, and to pass on to your children.
Buying with family
Buying a property abroad can be quite an effort on your own, through all the legal and financial processes. Purchasing the property with your family is a great way to spread the burden, and with the costs split you can own together for just a few thousand pounds each.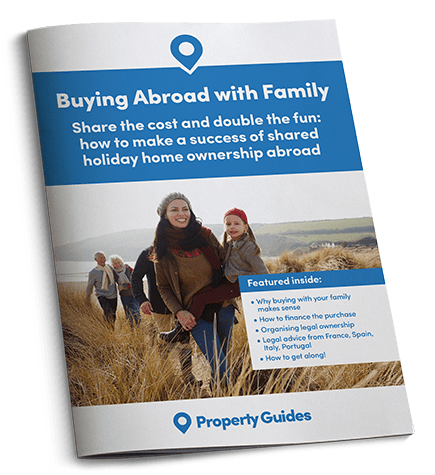 The Buying Abroad with Family guide looks into:
Why buying with your family makes sense
How to finance the purchase
Organising legal ownership
Legal advice from local lawyers
How to get along!
Download your free Buying Abroad with Family guide
We partner with some of the most trusted names in the industry



Our team can help you buy a property in Spain
We have built a trusted team of experts to help you along the way – experienced estate agents, bilingual lawyers, tax and financial advisors, and expats who have made the move themselves and can share their unique knowledge and experience with you to make sure you have access to information that is not readily available elsewhere. This team includes our expert expat, Sally Veall, who has lived in Spain, France and Italy, and has been through the process of buying overseas property herself, so is well placed to guide you through the various pitfalls and offer tips to make the most of your property purchase and life in Spain. Sally writes free newsletters and articles for our readers, covering all aspects of buying, moving and living in Spain.
Spain Property Guide experts on the ground
In addition to our Resource Centre in London, we have a dedicated team based in the Spain Property Guide offices in Cala de Mijas, on the beautiful Costa del Sol, are here to help make your Spanish property purchase is a success. Both experienced teams can help answer any questions and offer advice on the different aspects of buying property in Spain, here to support you before and after you travel to Spain, and are on hand to share their knowledge of your chosen region of Spain and connect you to the right professionals to meet your particular needs.