Are you looking for a real bargain property in a beautiful part of France? Then the Limousin could be just the place for you. Situated pretty much in the middle of France, it has so much to offer from unspoiled countryside to ancient villages, and even some small mountains!
Bordering the more expensive Dordogne region and sometimes known as "the land where time stood still", the area has a real sense of community and remains relatively undiscovered by many British people.
The Limousin is sometimes known as "the land where time stood still".
Still the cheapest part of France it's also absolutely beautiful with a fascinating history. You can still find plenty of charming small houses for less than €100,000 and if your budget stretches to around €170,000, you could afford a four-bedroom house with land in many areas.
Where to buy a home in the Limousin
There are three departments in the Limousin: Creuse (23), Haute-Vienne (87) and Correze (19). Limoges is the largest town on the river Vienne and is easily accessible from both the north and south. It is renowned for its porcelain and its breed of cattle "Limousine". It has a beautiful ancient centre where you can wander along the little cobbled streets and look up at the timber and stone houses, with plenty of charming restaurants and cafes lining the streets.
What are your options for financing a house in France from abroad? Find out in your free France 'How to Pay for It' Guide.
Brive La Gaillarde is situated on the river Correze and also has a lovely historic centre as well as an airport, with regular flights to and from the UK. There is also Limoges airport with regular flights to and from Southampton.
Aside from Brive La Gaillarde and Limoges, no other town has a population of more than around 20,000 people around here. Several small towns and villages are worth checking out – below are some of my favourites.
Aubusson
Aubusson sits on the banks of the Rivers Creuse and Beause, in a picturesque valley offering views of the wooded hills on all sides. You'll find here a long tradition of artisanry; the town's fame was built on its production of Aubusson tapestries and carpets, a tradition that started back in the late medieval period and still continues today. As a larger village and with something of a tourist presence, it's a thriving local business centre, with all the shops and services you'll need. Despite all this, property here is eminently affordable!
Average house price: €620/m2
Collonges-la-Rouge
One of the most-visited villages in the region, Collonges-la-Rouge is famous for its red sandstone houses, which have won it the accolade of being one of the Plus Beaux Villages de France. Evidence of its long history is everwhere, from the medieval Châtellerie and town hall to the 16th-century Place de la Halle.
Average house price: €1420/m2
The euro price of a house in France is constantly changing in pounds. Find out how to buy safely in these circumstances in The Property Buyer's Guide to Currency.
Curemonte
Another of the 'Plus Beaux Villages', Curemonte has a commanding position on the edge of a ridge, offering sweeping views over the Maumont and Surdoire valleys. It may be a small village, but there are a couple of great restaurants and small shops, and you'll find more services in Vayrac.
Average house price: €1420/m2
Treignac
The medieval town of Treignac has every you would expect from life in rural France: a bustling market every Tuesday and Saturday, fantastic independent shops (including a chocolatier) and gorgeous historic architecture everywhere you look. If you're an active type, Treignac could also be perfect for you, known for its kayaking on the Vézère and its boating lakes.
Average house price: €910/m2
Tulle
Tulle, on the edge of the Corrèze, is a fantastically preserved town of traditional stone-built houses. It's the perfect option for anyone looking for somewhere a bit more bustling than the quieter villages, but still with easy access to the Limousin countryside. It's a friendly market town and is set across seven hills, meaning even suburban properties often boast great views.
Average house price: €810/m2
Uzerche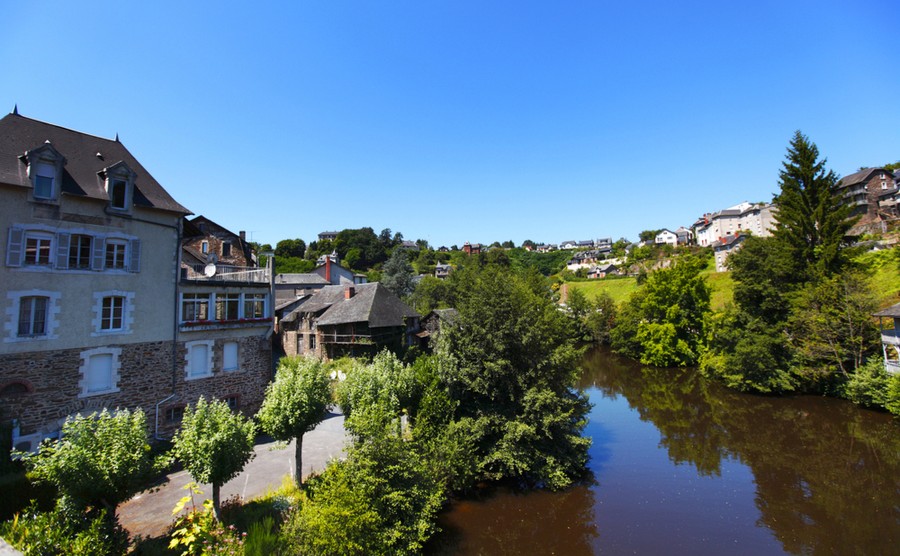 Uzerche is in the Correze department, and a great example of France's historic heritage with its ancient fortifications, pretty buildings, river and cobbled streets. Wandering around the gardens and orchards here and stopping for a drink or meal in the centre is truly a joy.
Average house price: €700/m2
Life takes on a slow, tranquil pace in the region.
Life in the Limousin on a slow, tranquil pace in the region. If you are looking for a beautiful French property without breaking the bank, with easy access back to the UK, the Limousin is too good to miss! This whole area is still very affordable for second homes, not so much for investment but simply for enjoying your home in France.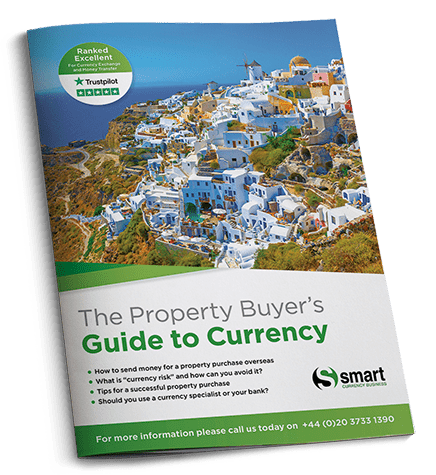 The Property Buyer's Guide to Currency will help you:
✔

  Understand the currency markets
✔

  Protect your property budget
✔

  Use a Currency Specialist
✔

  Learn from other overseas property buyers
Download the Property Buyer's Guide to Currency