Buying property in France is a fantastic opportunity to make your overseas dream become reality. However, there are a few things that need careful consideration before starting and completing your purchase, so that's why we've put together this comprehensive guide to the whole process.
At France Property Guides, we've been helping thousands of people like you buy their French property for over ten years. Together with our trusted partners, we can make sure that your purchase goes smoothly, avoiding those common pitfalls of buying property in France.
So, have a read through our guide below to find out just why you should buy a house in France, as well as discovering just what the step-by-step buying process will be. Or, if you'd prefer to take all our advice with you, feel free to download your free France Property Guides booklet.
Should you need advice or need to ask a question, you can contact our French property experts on 020 7898 0549 (Monday–Friday, 8.30am–6pm) or email the team at france@propertyguides.com.
Should you buy property in France?
If you're thinking about moving to or buying a holiday home in France, we think you're definitely onto a winner. From the laid-back lifestyle and delicious cuisine to the excellent value you can find in the French market and world class healthcare, there are a lot of cultural and practical reasons for buying property in the country. Plus the cost of living in France are not too dissimilar to the UK.
Take a look at our top five reasons that you'll love living in France if your mind still isn't made up:
1. Value in a buyer's market
Picture-postcard cottages in the countryside tend to come at a premium in the UK – not so across the Channel. France's rolling countryside and plentiful farming hamlets are awash with charming character homes. Average prices for rural properties in inland areas have remained stable during 2018, so there's still tremendous value if you're considering buying property in France in 2019.
In the French countryside, an older detached home, such as a longère' or maison de maître, habitable with lots of original features and a sizeable garden could feasibly be yours for €150,000. Meanwhile, nicely refurbed traditional village houses tucked away down a pretty back street can be picked up for around €80,000, or substantially less for one in need of work. Plus, there are a lot of mortgages with low interest rates these days.
And, if you buy in a high yield area, there's also the potential for letting out a holiday home in France that can bring even more value to your investment.
2. A fantastic healthcare system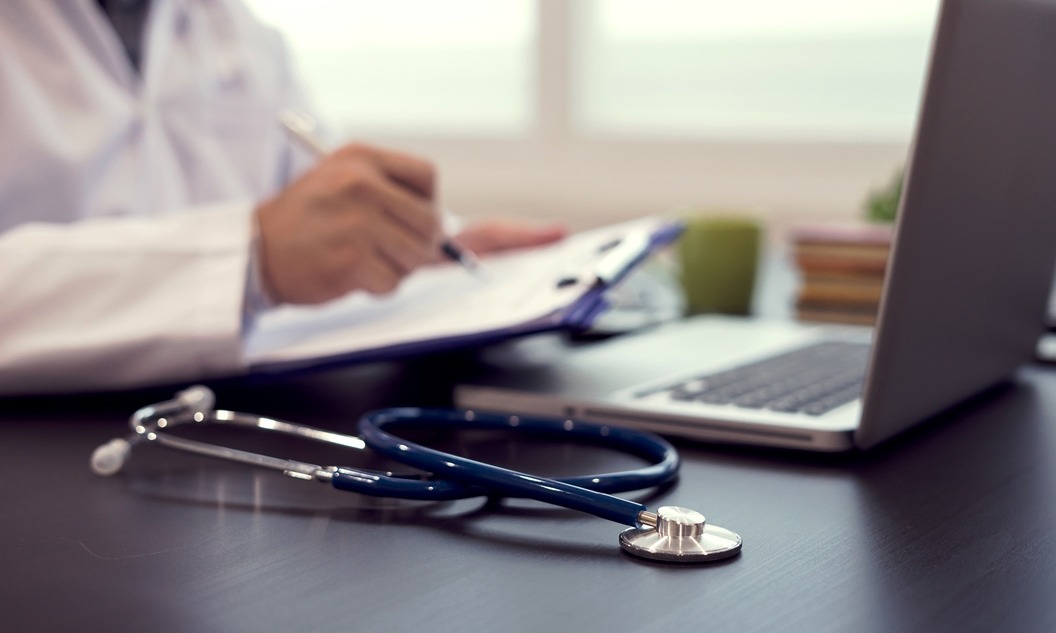 France's healthcare system, is the best in the world, at least as far as rankings by the World Health Organization are concerned. Its system is based on the concept of a social safety net that reimburses patients most of their health expenses, works on a private doctor model for minor appointments and hospitals for emergencies, surgery or serious illnesses. Most people take out 'top-up' health insurance to cover the costs of appointments.
To add to that, France spends more on looking after its people than any other EU country, according to a recent report by France's National Institute for Statistics and Economic Studies (INSEE). In 2016, France spent 32.1% of its GDP on welfare, higher than any other country in Europe, where the average spend is 28%, said INSEE.
Meanwhile, a healthier, less stressful lifestyle means life expectancy in France is higher than in the UK – 82.4 years compared to 81.05 years respectively.
3. Wide variety of properties
There is a huge variety in the types of property available in France. You have a choice between traditional properties like fermettes, gîtes, châteaux, longères, and maison de maîtres, or newer apartments, villa d'architecte, and pavillons.
Bear in mind too that the French are traditionally not keen to undertake renovation so there are plenty of places which need work. French locals tend to have a preference for modern homes, leaving renovations for overseas buyers, so prices are typically low for restoration projects.
4. A sociable, laid-back lifestyle
The sociable, laid-back French lifestyle is one of the main reasons so many British people love the country. France likes to stick to its old traditions, such as keeping lunchtime sacred (many shops and offices still close between 12–2pm). There is less of a feeling of being in a rat race, even in major towns and cities, and especially in small towns and villages. The family is also important in France and generations tend to mix well together.
Plus, France has a long, proud history of delicious food and drink. It's not uncommon to find a small, family-run restaurant in a village offering a fixed price menu with home cooking at very reasonable prices. At the other end of the scale, there are 27 Michelin-starred restaurants in the country, as well as plenty of others that will be easier on your pocket. Additonally, you will be spoilt for choice when it comes to wine — nowhere else in the world has a better reputation for quality and you will be able to get a good bottle even at low prices.
5. Pleasant climate
On the whole, France tends to be sunnier and warmer than the UK in most areas! It enjoys at least 30% more sunshine: while Nice picks up a tan from 2,724 hours of sunshine a year, Lyon 2,000 and Paris 1,660, in the UK we average around 1,500 per year!
It benefits from four distinct climates in different regions, so you'll definitely be able to find weather that suits you. Northern and western France gets modest temperatures all year round, while central France's continental climate brings colder winters but warmer summers. The famous Mediterranean climate of the south-east offers ample sun all-year-round, with some rainfall October to April. Finally, the Alps region has wilder weather, with heavy rainfall and snow three to six months per year, which is great if you love winter sports!
Wondering how Brexit affects buying property in France? Don't worry, moving to France after Brexit will still be possible, and if you've already got your relocation planned, buying before Brexit will not be a problem, either.
Not quite sold on moving to France? Well, you may be interested in our other overseas buying guides, including advice for buying property in Spain, Portugal, and Italy, to name a few.
How to buy property in France: The process
If you've got your heart set on buying a holiday home in France, the good news is that you might be able to sooner than you think — the buying process only takes around six months!
Consider when you want to relocate — you should work backwards from your end date, rather than forwards. This ensures everything moves as fast as possible, while still being realistic. Fix the end date and then work back two, three, four, five and six months from that with the following stages.
Six months to go
Firstly, narrow down your choices by considering the reasons you're moving, thinking about where you want to buy, and what type of property you'd prefer.
Get in touch with the moving professionals who will help your purchase go smoothly. This team should consist of an estate agent, lawyer, and currency specialist, and you may also need to speak to a mortgage adviser and a financial adviser.
Set yourself a budget.
Five months to go
Begin looking at property for sale in France in more detail. You'll also need to start thinking about how best to structure the deal. That way, with the financial and legal elements in place, you'll be ready to act quickly if needed.
Four months to go
Speak to your estate agents to narrow down your search and book a viewing trip.
Go over all the aspects of your arrangements with your team to make sure that everything is in place should you need to act quickly. It's worth contacting your lawyer and currency specialist, to ensure you've got a reservation deposit and legal structure in place.
Three months to go
You'll need to start contacting and meeting specialists in a few areas, including inheritance laws, property taxes, and removals.
Arrange any extra viewing trips, if necessary, and make an offer as soon as you find the right property in France.
You'll need to contract a notaire at this point to oversee the deal on behalf of the state.
Start arranging how you'll transfer your overall budget. You may wish to use a forward contract. This is where you fix an exchange rate for 12 months, so you know that you won't suddenly need to pay thousands more if the exchange rate drops.
Two months to go
If required, sign your reservation contract.
You'll need to sign your deposit contract — the compromis de vente — and pay your deposit. If you've protected your money with a forward contract, you'll already know exactly how much this will cost you.
Use the ten-day cooling off period to plan decorations and renovation! Double-check also that you've got everything covered for getting utilities connected.
Finally, make your final payment. Sign the sale contract ­— acte de vente — in the presence of a notaire and the seller. Then, congratulations! You can start your new life in France!
What should you plan before buying property in France?
Things to consider
Throughout our years of helping people buy property in France, we find that, again and again, the key to a faster hunt is to spend time at the beginning drilling down into what you want. This way, you won't waste time looking at homes that ultimately aren't suitable and it will help you to avoid some of the pitfalls of buying property in France .
There are five key questions to ask yourself before you look at properties for sale in France:
Why am I buying?
This sounds obvious, but it's worth a bit of thought. Putting what you want into words will crystallise it in your mind. It'll also give you a 'checklist' as you decide on areas and eventually properties.
Here are some examples:
"We want to enjoy better weather and the French lifestyle."
"We can live better off our pension in France than the UK."
"We want the freedom to drive to the ski slopes all winter."
"Now the kids have left home, we need a new adventure."
"Property investments in the UK look a bit iffy in 2019 – why not try Macron's France?"
"I don't want to look back on my life with regret, never having made the move."
What do you want the property for?
Think about what you want to use the property for, as the purpose will define what type and what location you need to look for. Are you searching for a low maintenance holiday home in France for long weekends? Perhaps a pavillon in a region like Normandy or Brittany would be easiest to get to.
Do you need somewhere with the space to host friends and family over the summer? Or do you want to downsize to somewhere with minimal maintenance, where you can 'lock up and go'? Are you interested in letting out a holiday home in France? If so, you will want to focus your search in regions that are in demand with high yield opportunities.
How much can you afford?
While you can save or raise money to afford a more expensive property further down the line, it's a good idea to have an idea of your budget before you start looking at properties to buy in France.
Remember, you shouldn't just plan your budget with British sterling in mind, but you need to take into account how it will convert to euros. Remember that you won't get the 'interbank' exchange rate (the rate you see on the news). You'll need to budget for about a percentage point above or below that. Take a look at our France finance guides and Smart's Property Buyer's Guide to Currency for more information about how to budget across currencies.
What are your 'must-haves'?
Decide what your French home absolutely must have. This will define your most important priorities. Think about, for instance:
How many bedrooms or bathrooms do you need?
Is a pool essential? Do you want a local beach?
Do you need outdoor space?
Do you want to be detached or is semi-detached or terraced okay?
Then, think as well about what would be nice to have – what would make it perfect for you? Would you like, for instance, a terrace with a view, or some period features? Be sure consider these before you buy a house in France.
What are your 'must-nots'?
Being positive is great, but there's something quite liberating about deciding what you can't stand or don't need, too! Stating your preferences — both positive and negative — makes it easy for estate agents to eliminate properties without needing you to go and see them first.
For instance, if you don't want to queue for a hire car every time you go, you'll need to be somewhere serviced by public transport. Perhaps you're not much of a beach person, and you'd rather have a pool. Now's the time to say it! You want to love this home, so it's crucial to get it right.
The best places to live in France
When it comes to considering the best places to live in France, it's important to remember that it is a huge country, with a surprising regional diversity, from the flat, green northeast to the hilly northwest, mountainous 'midi' and balmy southern coast.
It also has many types of property to choose from across all of its regions. So, how do you decide where to buy in France when choosing your dream property?
You may well be thinking of your move to France knowing exactly where you would like to live at the outset. Maybe it's somewhere you already visit regularly, perhaps, or somewhere you already have friends or family. However, France has many different climates, distinctive geographical attributes and varied property costs due to its vast land mass.
To help you decide on the best place to live in France, we've created an overall tour of the regions of France. Once we've toured the country, we will take a look at the best places to buy a house in France that may suit you in more detail. We'll cover:
The best places for rural properties in France
The best place to live in France with a family
The cheapest places to live in France
The best places to buy investment property in France
The best places to buy in the French Alps
The regions of France
You'll find an overview of the different regions of France below. Click each title to get more in-depth information about specific areas, typical house prices by region, and their distinctive climates.
Known for its coastline and culture, this area of France is closest to and most accessible from the UK. It is therefore perhaps no surprise that Brittany, Normandy, Nord-Pas-De Calais, Picardie, Paris and the Île-de-France are firm favourites with British expats because of this.
Given that there are regular ferry links from ports such as Dover, Portsmouth and Plymouth, it's equally handy if you're coming by car. If you're looking where to buy in France for a holiday home you want to be able to quickly visit at weekends, then this is a great choice.
This region is particularly popular with second homeowners. Second homes make up 20% of the properties here, chiefly in rural areas.
Eastern France is steeped in history and culture. The gateway to Belgium, Germany and Switzerland, this part of France is steeped in both medieval and modern history. Moreover, it's famous for the multi-national population and the cosmopolitan area of Alsace-Lorraine, formerly part of the Holy Roman Empire and now one of the seats of the EU.
That's not all: it has as a long and illustrious wine- and food-making tradition. The area includes the Champagne region, made famous, of course, by the sparkling wine.
This area is historically seen as the heart of France, home to a surprisingly varied landscape, unspoilt countryside and areas of natural beauty. The region also has much to offer in terms of investment opportunity. That said, access from the UK's a little more difficult, but you're rewarded with plenty of gorgeous, unspoilt natural scenery.
Still popular with British buyers, Central France is said particularly to offer la vraie France, or, the real France, to those looking for an authentic French lifestyle. If you're considering where to buy in France and are looking for a particularly quiet region, this could be it.
The favourable climate here makes it equally popular for holiday homes among the French and expats, particularly in Poitou-Charentes and Pays-De-La-Loire. The hot summers are made comfortable by breezes coming from the Atlantic.
The countryside and coastline are especially attractive – not to mention that property prices are cheaper here than in other popular areas. If you look at equally popular regions such as the Dordogne, the median prices are generally much higher. Furthermore, the region is also easily accessible from the UK, providing a popular base for second homeowners.
Home to the famous city of Bordeaux, this part of France is equally well known for its wine-making rural regions. The Midi-Pyrenees, as the name implies, are bordered by the Pyrenees mountain range. The southern part of the region is therefore popular with expats, firstly as a destination for snow-sport fans and secondly to invest in ski resorts, too.
In addition to airports, there are also ferry services from Plymouth and Portsmouth to Bilbao and Santander in Spain. After that, it's a short drive up to France.
The areas of the Rhone-Alpes, Provence-Alpes-Cote-D'Azur and the Languedoc-Roussillon are some of the most sought-after in France with British expats. The famous French riviera, with its Mediterranean climate, is a huge plus for many. Nonetheless, this does come with a hefty price tag.
The historical playground of artists, writers and the rich and famous, this is not only an area with great investment potential, but also with a particularly thriving second home market. The area offers a wide variety of natural settings for those who are active outdoor enthusiasts, from skiing, to mountain biking, to canyoning.
The best places for rural properties in France
The British have enjoyed a long love affair with France's rural beauty, and especially the affordable homes to be found there. So, let's have a look at the best places for country homes in France, as well as what to keep in mind before you move.
Two of the best regions for rural properties in France are Burgundy, located in the east of central France, and Poitou-Charentes, in the southwest. Both offer country living in gorgeous scenery, while still having attractive property prices and excellent transport links for the family to come over. And, of course, there's that enviable French quality of life.
Burgundy
This historic land of the Dukes of Burgundy boasts a rich history, beautiful countryside and, of course, extensive vines, making it one of the best places to live in France. Property types range from châteaux and 'maisons de maître' (manor houses) to traditional timber-and-stone cottages and modern villas. You're in the countryside but can easily access Paris or the South with the excellent motorway network. By TGV (the efficient high-speed train network), you can go from the regional capital Dijon to Paris in 1hr 30, Marseille in 3hr 20 and Montpellier in 3hr 30.
Aside from the beautiful towns of Dijon, Auxerre, Nevers, Macon and Beaune, the landscape is rich and rolling. The Morvan Regional Natural Park is the most rural part, with small villages nestled among 430,000 acres of forest and lake. The Autunois is hilly, while the area around the River Saône is much flatter.
Burgundy is much loved by the French, particularly Parisians seeking a country second home. There are fewer British people than in some other regions, although its popularity is fast rising. You'd be hard pushed to find a better region for rural property in France.
How much are homes in Burgundy?
This is truly the heart of France and the best part is that property prices have largely remained stable in the last ten years or so. A typical house is priced at €1,218 per m². Messigny-et-Vantoux, the area around Dijon, is the most expensive at €2,141 per m². Bargains can be found towards the west and north of the region, such as in Nièvre (€942 per m²) and Noyers (€759 per m²).
Poitou-Charentes
This is a wonderfully diverse region. There's lush green countryside, seaside towns, wooded valleys as well as canals and superb hiking trails — exactly what you want from a rural property in France. It's the perfect area for those who love the outdoors. Access to and from the UK is easy with regular flights from Brive, Bordeaux and Limoges.
This is one of the best places to live in France if you're thinking of country homes. Types of property include stately manor houses, stone cottages, converted barns and farmhouses. The region has three natural parks (Brenne, Loie-Anjou-Touraine, the Marais-Poitevin). The region is largely low-lying, with plenty of rivers and lakes. Anyone familiar with the British weather will be glad to know there's only around 600-950 mm of rain a year and over 2,400 hours of sunshine.
How much are homes in Poitou-Charentes?
Prices are very reasonable here, with the average house costing €1,540 per m². It is worth bearing in mind that the closer to the sea you go, the higher the prices. Postcard-perfect towns like La Rochelle do help to push prices up, with the Charente-Maritime's average house costing €2,068 per m². In inland areas like Vienne, it's just €1,293 per m².
What should you keep in mind buying country homes in France?
Moving to the countryside is fantastic for getting away from the hustle and bustle of city life and getting plenty of space for your pound (or euro). However, it's important to consider all aspects of daily life to really make a success of the move.
Emergencies and maintenance
Firstly, country homes in France can be quite isolated (hence that wonderful peace and quiet), so know your nearest village and whom to call in an emergency. The French government's put together an infographic with all the key numbers. 15 is the number for an ambulance, 17 for the police and 18 for the fire brigade. If you read French, you can use the Annuaire online to find your nearest public service.
Secondly, you'll find many rural homes in France aren't on mains drainage. Instead, they use a septic tank. This isn't a problem, but it's worth noting that they must be kept up to current standards and well maintained. As a buyer, your seller is bound to produce evidence that the septic tank is up to scratch. You will then need to keep it so!
Similarly, gas bottles are very common as many village and rural homes in France are not connected to mains gas. Again, this is not a problem (the bottles last for many months). It just means you need to check out where your nearest supplier is – often a local petrol station or supermarket.
Getting weather-ready
In some parts of France, particularly in the south, you'll get wonderfully hot weather in the summer. This does, however, mean the occasional thunderstorm. Power cuts can happen, and your internet connection may sometimes suffer.
Getting someone out to see to any such problems may be trickier and take longer than in a town. It can be worth asking for recommendations of a local handyman as soon as you move in. This way, you'll already have their number in your phone if anything happens.
Many parts of France do get snow in the winter, particularly at higher altitudes and away from the sea. Check the climate averages for where you're moving and think about your transport. If you're buying a second home and intended to just rent one while you're there, make sure it's equipped for the season.
Rural holiday homes in France
Following on from this, what if you're not going to be there for part of the year? Is there someone local who can go in and keep an eye on things for you? Properties need to be occupied, particularly those which are more remote.
As for generating an income, many properties with good exterior space and a swimming pool will lend themselves to holiday rentals. If you are considering a second home, this is a great option in order to make it pay for itself.
Consider also how popular hunting wild boar, game, rabbits and deer is in France. The hunting season starts in September with designated dates chosen by the local prefecture. Living in the countryside means respecting this as well as the local farmers. You'll need to understand the seasons, learn about any animals which are raised in your neck of the woods and what grows there as well.
Joining the community
The key to making a success of moving to France is integrating with your local community. This is more important in the countryside, where you'll find out about so many events by word of mouth.
Your town hall (mairie) is more of a community hub than many councils in the UK. You'll be able to find out here about local committees, festivals and businesses. Even in the most rural parts of France, there are all sorts of activities and sports clubs in nearby villages. French people will generally welcome anyone who is friendly and wants to make a life for themselves there.
It's also good to remember that French culture can seem more formal than in the UK. Don't be disheartened if many locals are 'Monsieur …' or 'Madame …' for a while before you begin addressing each other on an informal basis.
All of these matters are worth looking into ahead of buying property in the countryside in France. None of them are too difficult to deal with. But they are important to know about when buying that lovely stone gîte you have hankered after for so long.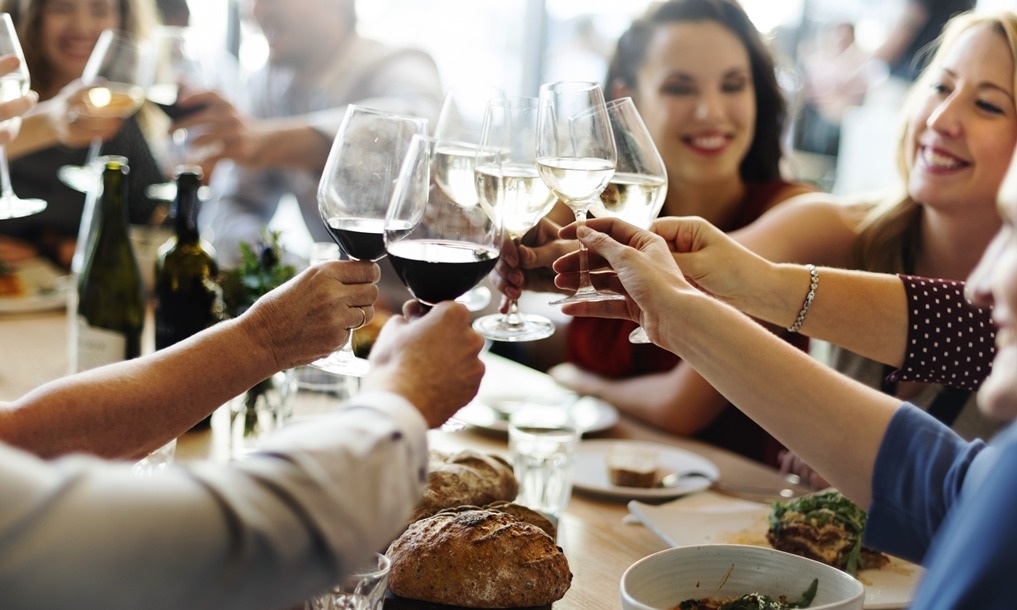 The best place to live in France with a family
France is a hugely family-oriented country and there are plenty of locations to suit everyone from grandparents to young children and everyone in between. Here we have selected five wonderful spots for you to ponder: all family-friendly and within easy reach of an airport serving the UK.
Sète, Languedoc-Roussilon
You don't need to have the budget of a movie star to buy a lovely family home in the picturesque seaside town of Sète in the Herault department of the Languedoc Roussillon. This is a wonderfully unspoilt place, ideal for family holidays in France where you will find soft sandy beaches, salt flats, a pretty port, a superb market and fantastic seafood restaurants at affordable prices.
There are plenty of water sports on offer for children, museums – one dedicated to the popular folk singer George Brassens, who was born here – a theatre and plenty of pretty bars overlooking the bay for the adults! Plus, there is the sophisticated town of Montpellier just a half an hour down the road. There is something on offer here for the whole family and property prices, while not the cheapest in France, are far more affordable than the neighbouring Provence. Sète is ideal for a family holiday home in France.
Getting there: Montpellier airport, with regular flights on Easyjet to and from the UK lies about 40 minutes' drive away.
Property prices: Two-bedroom apartments of around 60m² overlooking the sea from €200,000. Three- to four-bedroom houses from €400,000.
Dinard, Ille-et-Vilaine
An incredibly pretty town situated on the Emerald Coast of Brittany, this is a hugely popular holiday place with plenty to do for all ages: sandy beaches and plenty of activities for youngsters, as well as an international film festival.
Despite being so far north, Dinard enjoys 1,666 hours of sunshine a year! The fact that it's so close to the UK is an added bonus and makes it very well worth considering as a place in which to invest in a family-friendly holiday home.
Getting there: Cheap regular flights from London Stansted with Ryanair to Dinard-Pleurtuit-St. Malo airport, just 10 minutes' drive away.
Property prices: Two-bedroom apartments from around €150,000. Three-bedroom villas from around €400,000.
St-Jean-de-Luz, Pyrénées Atlantiques
Going over to the west side, St Jean de Luz, just outside the glamorous town of Biarritz on the Atlantic, is a really lovely peaceful and charming seaside town, perfect for families and all ages. It is set on a crescent bay with sandy beaches and a delightful old town with coloured buildings.
Although it is tranquil, it has a lively pleasant atmosphere in the evenings, with plenty of bars, restaurants and shops, without feeling too overcrowded. There's surfing and other water sports for the youngsters and pretty streets for older folk to meander here.
Getting there: The nearest airport is either Biarritz or San Sebastian in Spain, both just a few miles away.
Property prices: Two-bedroom apartments from around €400,000. Three-bedroom house from around €500,000.
Brantôme, Dordogne
Further inland, but nevertheless a lovely town in the Dordogne, Brantôme has some stunning medieval buildings, great restaurants and, of course, the wonderful 8th century Benedictine abbey at the edge of the river, well worth a visit for all the family.
There are plenty of hiking and biking trails here, as well as canoeing and kayaking for those more adventurous folk, plus a superb market and pavement cafes, ideal for all the family. It is a charming and beautiful town, with plenty of neighbouring villages to visit.
Getting there: The nearest airport is Cognac International Airport, around 33 miles away.
Property prices: Two-bedroom apartments from around €160,000. Three-bedroom house from around €350,000.
Honfleur, Normandy
Honfleur is a harbour town with some beautiful quays, fabulous restaurants and cafés and a lively market. It's very popular in the summer months. Much loved by painters such as Monet and still one of the prettiest ports in the north of France, this is a lovely place close to home and with plenty of interesting things to do for all the family. There are some superb art galleries and lots of activities for the youngsters too, and you have the beaches of Trouville-sur-Mer and Deauville within easy reach.
Getting there: The nearest airport is Deauville with regular flights to the UK, just around 10 miles' drive.
Property prices: One- to two-bedroom apartments from around €100,000. Three-bedroom houses from around €300,000.
The cheapest places to live in France
There are over 157,000 British people living in France. It's no wonder, given the quality of life you can enjoy: excellent cuisine, just as excellent weather, a strong community spirit and a laid-back lifestyle. You might think that this comes at a high cost – but that doesn't need to be the case. House prices in France can be very reasonable if you know just where to look.
We've crunched the numbers to bring you the five areas with cheapest homes in France.
1. Le Bassin de Joinville en Champagne
Median house price: €430/m²
This area isn't going to win the prize for shortest place-name in France, but it does get number one spot for lowest house prices. The average house price is just €430 per m². It sits in the Haute-Marne, a quiet region with plenty of unspoilt villages and the occasional town.
The area itself is particularly suited to anyone who's looking for the rural lifestyle. It has a density of just 20 people per km², which falls to just three or four in many parts. Its green landscape and peaceful lifestyle has drawn those 'in the know' for centuries. It's been home to Voltaire, the Goncourt brothers, and even Charles de Gaulle.
2. Ouest-Creuse
Median house price: €530/m²
Ouest-Creuse is one of the cheapest places to live in France because it's a bit of a hidden gem. It's in Nouvelle-Aquitaine, which is hugely popular with British buyers. In fact, according to national statistics agency INSEE, one in four British people in France lives in the region. But they haven't yet made it to West Creuse, where you can find some of the cheapest homes in France. The median house costs €530/m², and, for that price, you can live in one of the most desirable regions of the Southwest. Head just a short drive to the east, to Grand Guéret, and the average property is a much higher €800/m².
It's a region of hills and valleys – think of a landscape resembling the Dordogne (for less). The Benaize flows through the region, with plenty of small villages on its banks. Not only that, but you're just an hour's drive from the Parc Naturel de la Brenne, with over 2,000 lakes and ponds.
3. Bazois-Loire-Morvan
Median house price: €560/m²
This is by far the cheapest part of the Loire region that you'll find, with some of the lowest house prices in France. Imagine living close to the famous riverside chateaux and medieval towns – for €560/m². In its more famous cousin, Saone-et-Loire, the average house costs more than double, at €1,120/m².
Again, this is a rural region, with plenty of forest cover. The centre of the region is the town of Moulins-Engilbert, which describes itself as the 'gateway to the Morvan Natural Park'. You'll find most houses are in a traditional stone style, with colourful shutters and steep roofs.
4. Kreizh-Breizh (Centre-Bretagne)
Median house price: €590/m²
As you may have guessed from the name, Kreizh-Breizh is located in Brittany. It has some of the cheapest house prices in France as it sits inland from the coast and is lucky enough to be home to the wetlands 'Lan Bern et Magoar Pen Vern' – officially designed 'outstanding' for its natural scenery.
The median house costs just €590/m². Living here, prices are so much lower than in the coastal regions – in the surrounding areas, it's over €1,470. Nonetheless, Brittany is relatively small, and you can easily reach the coast. It's on the peninsula, so you have coast on three sides. The beautiful city of Concarneau is just an hour's drive away.
5. Trois Rivières
Median house price: €600/m²
Our only entry in the Northeast, Trois-Rivières is right on the border with Belgium, in the Aisne region. It's a forested region, with the population concentrated around the town of Saint-Michel, with its famous abbey.
Property costs €600/m². Despite this low price – and the rural location – there is good accessibility. You're three hours' drive to Paris and two hours to Brussels. At the same time, it's just fifteen minutes' drive to the beginning of two natural parks: the Avesnois and, of course, the Ardennes.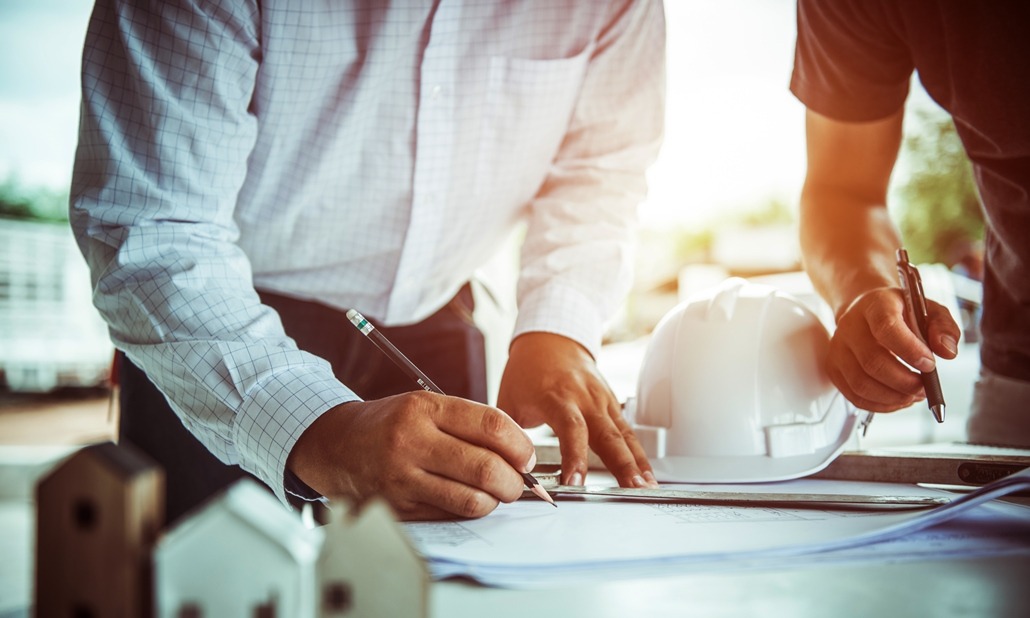 The best places to buy investment property in France
Many of us buy in France simply because we love the country, without any real wish to make a good investment. But buying now may well serve both causes: your own bolt hole in France and making money as the years progress, whether that's through selling at a profit or letting out a holiday home in France.
So, what are the most popular areas and where can you still strike a bargain?
Aquitaine and Poitou Charente
The south west is ever popular, with the Aquitaine and Poitou Charente seeing an upsurge in sales. Bordeaux is a beautiful and thriving city, with year-round flights back to the UK and excellent transport links by motorway.
Languedoc Roussillon
Further south, the Languedoc Roussillon is gaining in popularity and sits quite low when it comes to house prices . With very similar geography and climate to its more expensive neighbour, Provence, this area offers sun, sea, ski and proximity to Spain.
Limousin
Some of the cheapest house prices in France are still to be found in the Limousin. There may not be quite as much sun as down south, but prices are remarkably reasonable. You can still find a small house with outside space for well under €100,000 here.
The best places to buy in the French Alps
With world-class resorts in almost every valley, you're spoilt for choice when deciding where to invest in the French Alps. Here are some of the best resorts to help you focus your search.
Val d'Isere
It's a common tale in the French Alps: an once rustic, isolated farming community transformed into an unrecognisable ski resort during the 20th century. In Val d'Isere's – or Val as it is affectionately known – case, it has evolved into one of the most recognisable resorts in the world and perennial favourite of British snow sports enthusiasts.
An injection of cash following the 1992 Albertville Winter Olympics – during which it hosted the men's downhill event – inspired a more traditional alpine approach to development that really put Val on the map. Fast-forward twenty-six years and it's time for another facelift aimed at maintaining Val's reputation for tradition and sophistication. Due for completion in 2022, the Le Coin de Val project will include 100 new homes – a rare occurrence in this highly sought-after resort – an underground moving walkway to get skiers to the slopes and much more.
Les Carroz
Convenient access to and from Geneva airport, cosy chalet-style timber Savoyard buildings and prime position in the Grand Massif ski area are all great reasons to buy in Les Carroz.
Its trump card, however, is its reputation for being a family friendly resort. So much so that it has been awarded "Famille Plus" status, the only national tourism award to approve the facilities and services available to families with children staying in French tourist destinations. Visitors of all ages can enjoy everything from ski schools, tobogganing, dogsledding, snowshoeing, glacier trekking and ice skating to the annual the Family and Friends Games held every April.
Alpe d'Huez
Take a viewing trip to Alpe d'Huez and you will soon see why it was crowned Europe's Best Ski Resort in 2017. Situated in a sunny bowl above the valley town of Bourg-d'Oisans, its snow-sure slopes soar up to 3,330 metres, while its glacier ensures the season lasts until late April. Known as "L'ile au Soleil" (Island of the Sun) because most of its slopes face south, the area basks in 300 days of sunshine a year.
The village itself is divided into three quarters, with Vieil Alpe at its lower end home to the original chalet-style architecture. Four surrounding satellite suburbs ensure there is plenty of property to choose from around here. The largest being Les Bergers, a major lift base at the eastern corner of the resort. Here's the best bit for buyers with an eye on Alpe d'Huez: a new €350 million development will include the construction of high-quality homes, and the creation of one of the largest ski areas in Europe by 2020.
Courchevel
If you thought Val d'Isere's transformation from small farming community to plush ski resort sounded impressive, checkout Courchevel's story. Created from scratch in 1946 it has become the world's most luxurious resort, where palatial hotels, luxury chalets, boutique shops, Michelin star restaurants and royal visitors are the norm. If you're planning on becoming neighbours with the alpine elite, your viewing trip will take one or more of the four separate villages that make up the resort: Courchevel Le Praz 1300, Courchevel Village 1550, Courchevel Moriond 1650 and Courchevel 1850 – the largest of the quartet.
When you're not sipping champagne or designer handbag shopping, you might find time to hit the slopes and you won't be disappointed. Courchevel's position in the Les Trois Vallées (Three Valleys) provides access to 600 kilometres of pistes and more than 170 lifts, in what is one of the largest ski areas in the world.
Megève
Megève was doing alpine opulence back in the 1920s when Courchevel was but a twinkle in the French Alps eye. Built as the country's answer to swanky St Moritz in Switzerland, today it has a slightly more modest reputation and it's comfortable with that. That's not to say it hasn't managed to retain a certain old-fashioned charm courtesy of its medieval heart, high-end hotels and traffic-free cobbled streets. It even has its own airport that can be reached on a connecting flight from Geneva. Head here to take in stunning views of Mont Blanc, avoid overcrowded slopes and enjoy a relaxed après experience compared to other more boisterous resorts.
Châtel
Opening up a resort to a seemingly endless supply of slopes attracts an army of enthusiastic snow lovers, but this popularity often comes at a cost. Châtel, unlike many of its contemporaries linked to major ski areas, has managed to remain relatively unspoilt despite its location on the massive Portes du Soleil ski circuit. If you want to purchase a pad in a picture-postcard base, its Savoyard character and charm really delivers.
Where Avoriaz has been rewarded for heading down a contemporary design path, Châtel has received a pat on the back for its traditional farmstead inspired chalets. This rustic approach led the Minister of Culture and Communication to recognise the village as a Pays d'Art et d'Histoire (Towns and Lands of Art and History) – a label awarded to commend the preservation of architecture and heritage in an area.
Combloux
Combloux is another resort that has manged to retain the rich heritage of a typical mountain village. Most noticeable at first glance is the distinctive onion-spired church, while anyone who chooses to buy here will unearth preserved farmhouses that offer a snapshot of an alpine time gone by. Unspoilt by large buildings, residents and visitors enjoy breath-taking panoramic views of Mont Blanc.
As part of the Les Portes du Mont-Blanc ski area – which it shares with le Jaillet, La Giettaz and Cordon – and just one kilometre from the Evasion Mont-Blanc ski area, you will have access to over 500 kilometres of slopes. As is common in the French Alps, Combloux is a multi-purpose resort that remains a hive of activity once the snow melts thanks to a wide range of summer activities, from white-water rafting to mountain biking. The resulting dual seasonality will enhance the rental potential of your ski retreat if you so choose, helping it pay for itself.
Méribel
It's pretty, chalet-style architecture, wooded surroundings and friendly, village atmosphere are not what sets Méribel apart from its contemporaries. As appealing as all that sounds, these attributes are not uncommon in the French Alps. The resorts central position within France's huge Three Valleys ski area is the ace up its sleeve. Together with Courchevel and La Tania to the east and Val Thorens to the west, Méribel makes up one of the largest ski areas in the world, supplying winter sports enthusiasts with more than 600 kilometres of pistes.
The Méribel valley itself is split into 4 distinct areas: Meribel-Mottaret, Méribel, Meribel Village and Les Allues. The resort has long been a favourite with British buyers, despite being one of the more expensive French alpine destinations. You'll need deep pockets to afford the typical price tag of around €5 million (£4.5 million) for a ski-in, ski-out chalet in a prime location. That said property prices in Méribel remain lower than in nearby Courchevel 1850.
La Rosière
Being neighbours with salubrious destinations like Val d'Isère and Courchevel in the Tarentaise Valley doesn't automatically mean a resort will demand sky-high premium property prices. Despite offering buyers altitude, spectacular views and authentic charm, typical prices in the highly sought-after La Rosière area are a quarter of those in Val. Comprised of two pine tree lined villages, property hunters can choose from the rustic old village and the more recently constructed Les Eucherts area, which has stayed true to this traditional Savoyard blueprint with a contemporary twist.
Already a member of the exclusive 'Club of 1800s' – with an altitude of 1,850 metres – they will have to create a 'Club of 2800s' after two brand new chairlifts extended the supply of slopes by 28 miles and raised the altitude to 2,800 metres. Once up there its enviable position on the French-Italian border means you could wake up in France and ski across to Italy for a pasta lunch.
What type of property to buy
Whether you're looking to buy a house or a château in France, it's a country that's full of different types of property that mirror the diversity of its regions. Traditionally, British property buyers who are relocating to France love buying homes that require a little 'TLC'.
There are still plenty of these renovation opportunities available across the country. However, if you're looking for a turnkey property, you can still find a good number of ready-to-move-in villas.
When thinking about types of property in France, we would recommend first making some notes about what you want and need in a property. Here are a number of questions for you to ask yourself to help you choose:
Size and style
What type of property do you see yourself living in? A modern apartment, villa, village or townhouse, character home, or a farmhouse with outbuildings?
Any size requirements? How many bedrooms and bathrooms?
Would you prefer to live in an old house or something new? If old, are you happy to manage a serious renovation? Or perhaps a redecoration is more in line with your plans?
Features and extra needs
Do you need a terrace? Off-road parking? A garden or a swimming pool? Maybe you are looking for some land with fruit trees?
Are you looking for a property that you can open as a gîte or a B&B business?
Should the property have views?
Is there anything else needed to fulfil your property requirements?
How can you ensure that you will find the right property from a good, trustworthy agent?
Below, we look at the different types of property in France.
Although there's lots of regional variation, you'll find a few terms are in common use across the country. These are handy to know as you begin your search.
Domaine
A domaine is a large plot of land or property. It can be loosely translated as an estate in English – it originally came about as the 'domain' or 'demense' of a lord in feudal times. Often the land will be there for a specific reason, e.g. a vineyard, golf, hunting etc.
Fermette
In contrast to a domaine, a fermette is a small farm. They're usually found in the countryside or on the outskirts of a village. Generally stone-built, fermettes will consist of a farmhouse and outbuildings. Moreover, they will normally have some land attached. You could consider them as analogous to a smallholding in the UK.
Gîte
You would be more likely to develop a gîte rather than live there yourself, as this has evolved into a catch-all term for small holiday accommodation (cottages, converted barns, farms and so on). Usually, they are found in rural areas.
Longère
The longère is another kind of rural property, similar to longhouses in southwest England. Normally rectangular in shape, a longère is usually built with materials from the region and often just a one-storey dwelling, with perhaps an attic.
Maison de maître
Meaning "master's house", a maison de maître is found in a town, a village or sometimes a rural area. It could be translated as a property 'of standing' in English. In fact, you might even see the anglicism 'maison de standing' used on some property sites. Square, practical layouts dominate, with an imposing front door, double fronted, high ceilings, a grand staircase and at least two rooms at either side.
Pavillon
A pavillon will usually be a more modern detached house, with a cellar and garage on the ground floor. This is the most common type of property in most areas of France. You will equally find that bungalows in the north of France for the most part are also called pavillons.
Villa d'architecte
This is an 'architect-designed' modern property. They will generally have been built in the last 50 years or so, varying in design from one-storey houses to more extensive properties. The style will generally resemble that of older properties of the region. For example, there are several villas in the Languedoc-Roussillon of this type with the typical "languedocienne" roof of curved slates in earthy colours.
Regional types of property in France
France is blessed with a huge amount of regional diversity, from the Mediterranean regions in the south to Alsace with its Germanic influences and Brittany with its Celtic past. It's not surprise therefore that there are a number of idiosyncratic styles of architecture that have developed in individual regions, especially in rural areas in the southwest and central regions.
Bastide
The name bastide is used equally for a certain type of village and for property. They go back to the 13th and 14th centuries, and these were an early form of town planning – often with the marketplace as the central square and small roads radiating out from it. Bastide villages still around today can be found in the southeast Aquitaine and Midi-Pyrenees regions. However, when it comes to property, a bastide is a style of stone-built house, sometimes with timber in between (colombages). You can find them both town and countryside locations, too.
Charentaise
This is a style of house unique to the Charente region. On the whole, it is markedly similar to the bastide style of property and will generally have square shaped rooms and gently sloping roofs.
Mas
A mas (pronounced 'mah') is a largish property, again in the countryside. Provence is famous for them, as well as the wider southern area of France. The layout normally has a southern orientation, as protection against Provence's famous mistral wind. Additionally, the north front usually has few windows. This is in order that the building retains heat in the winter and stays cool in the summer
Maison à colombages
These are analogous to 'Tudor houses', or wattle-and-daub construction, in the UK. The style is generally found towards the north and east of France. Alsace is a particular centre for these types of property in France, with many impressive examples to be found in the capital Strasbourg. As well as the east, you can sometimes find them in Normandy.
Remember: you can use our search tool to find all kinds of properties for sale in France, so be sure to check what's listed when you begin your house hunt.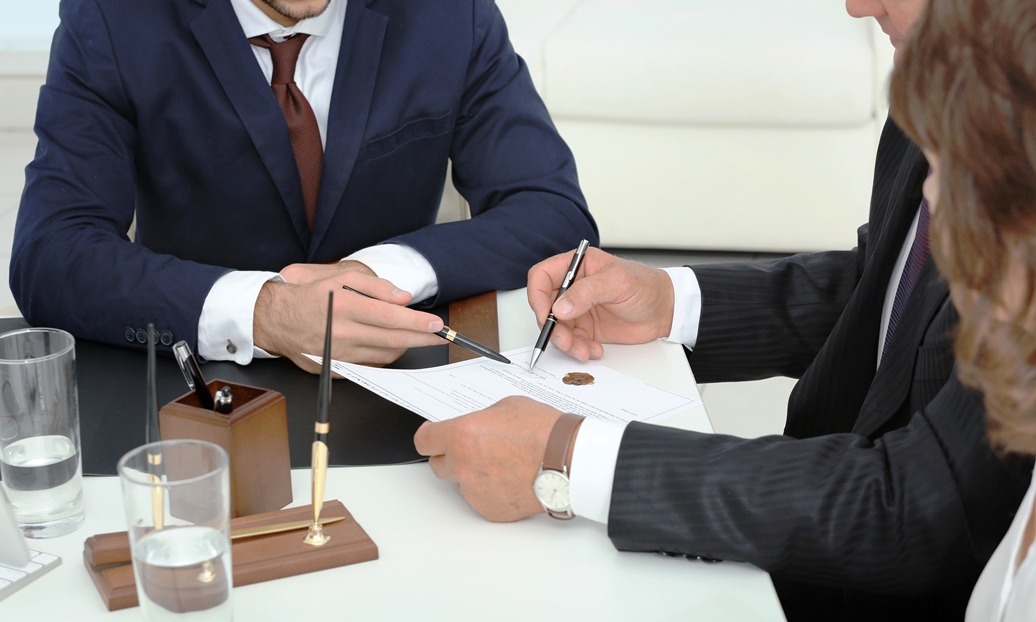 Hiring the right professionals for your move
While purchasing a property in the UK is complex enough, doing so in France is just as complicated, with the added unfamiliarity with their rules and regulations. Therefore, you'll need to hire a few professional services to ensure you're on the right track and provide you with valuable advice.
This is why we recommend hiring an estate agent, solicitor, currency specialist and independent financial adviser early in the moving process.
Choosing an estate agent
Choosing the right French estate agent is one of the important elements in buying a house in France. The wrong choice could result not only in issues with the property you buy, but also with the legalities and regulations you need to deal with. Not only that, but you could find yourself in a region that doesn't suit you as much as you'd hope.
So, what do you need to look for?
What professional accreditation does a French estate agent need?
The first step before any other considerations is professional accreditation. It's of paramount importance to have one who's legally and professionally certified. This means they must possess a Carte Professionelle ('professional card') and its number must be displayed on their website.
It is important to be aware that many agents operate on a freelance basis in France. As a result, they don't necessarily have the professional qualifications, contacts or understanding of the marketplace. Choosing a French estate agent who works with a reputable firm makes it much more likely that you'll get a professional experience. Their experience means they'll be able to quickly take on board all your exact requirements and won't show you unsuitable or expensive properties. Choosing a French estate agent who is not backed by this accreditation could result in you paying over the odds in legal fees and falling in love with a property that you may not legally be able to buy.
You'll also want to check they're members of either the FNAIM, the SNPI or the UNPI.
Make sure to talk to your French estate agent before making your final decision. You need to ensure that they can give you additional knowledge about the area you are looking at and they can explain the subtle nuances of buying property here. Without this additional information you are much more likely to struggle throughout the journey and your first few days in France.
What are the financial aspects of working with a French estate agent?
You will also notice some subtle, but potentially expensive differences, such as French estate agents' commissions – typically 5-10% in France, compared to the 1-2% in the UK. It certainly pays to start researching potential estate agents as soon as you can.
You are perfectly at liberty to instruct more than one agency to carry out your property search in France. Many agents will have inter-agency agreements so the commission will be no more if you look at properties with a number of agents.
Many agents will require you to sign what is called a "Bon de Visite" simply to confirm that you have seen a certain property with them rather than any other, since a fair proportion of properties will be on the books of multiple agents. This is standard practice and means you won't bypass them to go with a different agent on the same property.
What language requirements should you consider for a French estate agent?
Lastly, but definitely not of least importance, you need to make sure that the estate agent you choose can converse with you in English (unless you are fluent in French yourself). After all, a language barrier when discussing the intricacies of an already challenging process will make everything more difficult. Ideally, they should have a C1 or C2 level on the European Common Framework, if they're not a native speaker.
What should you do when you first contact your French estate agent?
It's also important to find out how proactive your chosen estate agent is before you use them. We would suggest contacting them with a brief before any viewing trip. See then if they get back to you, how long it takes for them to reply, and how relevant their response is concerning your search and the properties that you are interested in.
Your agent should listen to your requirements carefully and make suggestions according to your specific needs. They will take time to accompany you on various viewings and should also give advice on all sorts of matters relating not only to the actual property but the area, local attractions, nearest airports, train stations, where the local doctor and school is and many others. The commission rates are higher in France but in return, estate agents should be willing to offer a complete service and take time to educate you about everything to do with buying property and how life is in France!
Don't get caught out – research any agents you plan to work with carefully, seek recommendations from people you trust, and anyone you know who has made the move before.
The France Property Guides team has been working with a small group of trusted French agents for years — get in touch on 020 7898 0549 or at france@propertyguides.com and they'll be able to recommend a trusted professional for your move.
How do you get the most out of your French estate agent?
Your French estate agent's one of the key players in making your dream of a home here a reality – a good one will make your search shorter, more targeted and help out with all the surrounding bureaucracy that the French love. So, once you've found your perfect agent immobilier, how can you get the most out of them?
How do you brief your French estate agent?
No-one can get a comprehensive idea of what you're looking for with just a short chat. A good French estate agent will take the time to get to know your needs and should not be fazed by spending a good few hours with you. Indeed, several visits over different days may be in order to help you find the right property.
When instructing any agent, it's key to try to give them as clear a brief as possible of your criteria but at the same time be open to ideas. They may ask you what, if anything, you are happy to compromise on. For example, perhaps you can do with one less bedroom in order to find a place which needs no work or has a larger garden for your budget. Think about what is vital to you and what you can perhaps do without if necessary and let them know.
If you've already seen some homes from another agent that were 'good but not quite there', to send them as exemplars to the agent. It gives them a good idea of the generally ballpark you're looking in, and you can show what you don't like about them too as things to avoid.
Getting the most out of a viewing trip with an estate agent
Once you and your agent have narrowed down your choices of property for sale in France, then it's time for a viewing trip! This is an exciting stage, but it can easily go wrong. Again, a good agent will make sure it's not heavily sales laden. At the end of the day, they are there to make a sale – but there's a difference between selling you something you know you'd like and just anything!
A viewing trip should have no compulsion to buy. A good sign is that the agent has previously done multiple viewing trips with the same client: although it's ideal to find your dream home on the first trip, having a history of doing more than one shows you won't be pushed into a sale at the first chance. Instead, it'll be about helping refine your criteria and find the right house to suit you.
Remember that France is a big country! You may have earmarked a certain area or department but to find your dream property, you may need to travel a fair way between suggested properties. Again, a good agent will be happy to assist with this and afford you as much time as it takes for you to find what you are looking for.
Take advantage of the aftersales service
The French love some good service après-vente, or after-sales service – and that goes for estate agents, too. Many French estate agents will offer a lifestyle package. They'll help you with other services such as finding and opening a bank account, explaining about the property taxes, and help change utilities into your name. This is where a local one really comes into their own: having someone who speaks the language and knows the system makes integrating so much easier.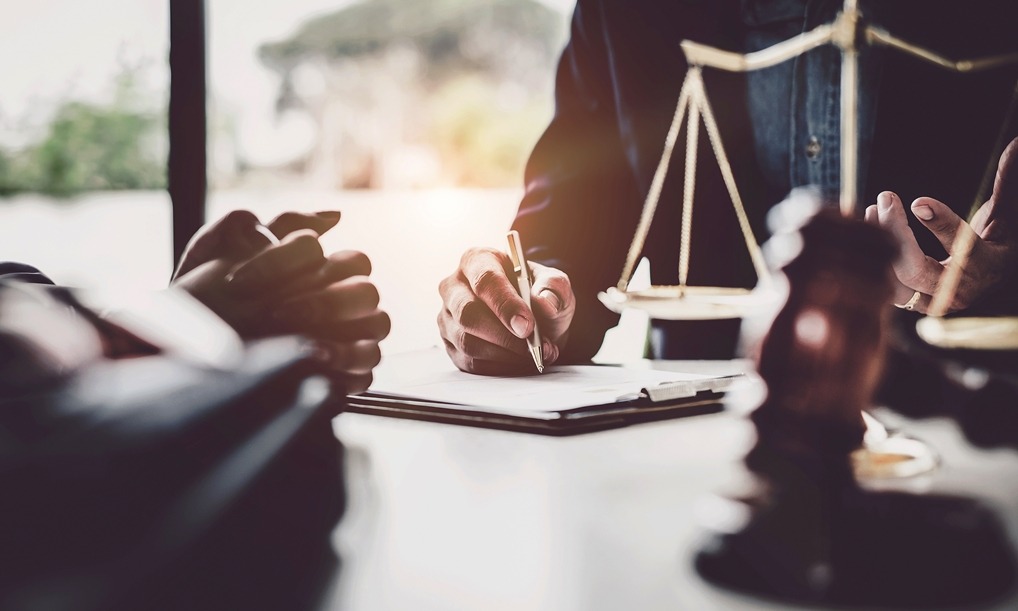 Choosing a solicitor
You will find that it's worth finding this reputable, independent solicitor before you view any properties. This will place you in much better position if you find the right property and want to move fast to secure the property.
Your solicitor should be independent of any developers or other interested parties too. This will mean they are representing you in the French legal system throughout the process of buying a house in France. That way, you are assured that they are acting in your best interests.
The importance of bilingualism
The process of buying property in France can be difficult to understand when you don't speak the language. We recommend finding an impartial, English- and French-speaking solicitor. They should have expert knowledge of the local area and the buying process, both in that region and throughout France.
Most importantly, many British buyers in France have lost out on their dream property thanks to a lack of legal representation and knowledge of the different legal requirements. Therefore, we highly recommend using a bilingual, experienced solicitor that you can trust, to guide you through the various legalities.
What is the role of the solicitor in the French legal system?
Employing your own solicitor to act for you is particularly helpful for complicated transactions – for example, if there are specific clauses suspensives (conditions) within the compromis (first contract). You will need to take careful note of all specific conditions stated. If these are not met, you can walk away from the purchase. A bilingual solicitor who is knows French law well will be able to advise you on this.
What is the role of the notaire in the French legal system?
The French legal system dictates that a notaire must oversee all property transactions. Their role is to represent the state throughout the purchase process. As such, they're an officially neutral party: they're neither on the side of the vendor or the buyer.
Instead, they ensure that all acts are completed legally. Their primary role is to oversee certain steps and stamp and authenticate documents. By doing so, they act as an official witness to any wishes expressed in the document. They also guarantee the archiving of these documents. Contracts, for example, must be kept in their office for 75 years. After that, they're transferred to the French National Archives.
The Chancellery of the Ministry of Justice is responsible for regulating notaires, of whom there are over 12,900 around the country. However, although they represent the state, they're self-employed. They operate from their own offices, known as an étude and recognisable from the symbol of Lady Liberty above the door. Their fees fall to the buyer, rather than the state – more on that later.
Should buyers and sellers use the same notaire?
It's really up to your personal circumstances whether you use the same notaire as the vendor. A notaire is officially neutral, so there normally aren't any issues in doing so. The main cases when you might use a different one are if the vendor's one has never dealt with overseas buyers before or if you need one who speaks English and the vendor's doesn't.
If you do want to use a different notaire, don't feel pressured not to. Notaires working together will share the same fee, so they will naturally prefer to work alone.
How much does a notaire cost?
There's no exact, set French notaire fees nationwide. They depend on the property and where you're located. That said, when you pay what are often called 'the notary's fees', you're actually paying the 'acquisition fees/frais d'acquisition'. The actual notaire's fees, called émoluments, make up just one tenth of this. They follow a sliding scale depending on the value of the property.
| | |
| --- | --- |
| €0 to €6,500 | 3.945% |
| €6,500 to €17,000 | 1.627% |
| €17,000 to €60,000 | 1.085% |
| Above €60 000 | 0.814% |
Like taxes, you'll pay the percentage on each part of the value as it falls into a specific band. For example, for a €200,000 property, you'd pay a total of €2,033.41.
The rest of the acquisition fees goes on stamp duty (droits d'enregistrement), which is 3.8% or 4.5% depending on the local authority, and disbursements (débours), which are variable and pay various administrative charges.
What stages does a notaire oversee?
There are four key points in the property purchase when you'll be working closely with a notaire:
Preliminary contract, or compromis de vent: This is a document where you and the seller both give your agreement to the coming sale. Often you will pay a small deposit at this point, so it's useful to have the notaire witness and authorise this document, but not obligatory.
Conveyancing: They will check the identities of all involved parties and verify the legality of the seller's title deeds. They'll also make sure it's legal against planning laws and check the property's mortgage situation.
Act of sale, or acte de vente: This is the final, definitive act of purchase. It's quite a formal moment in France, taking place in the notaire's étude. The notaire will read aloud the act (normally a thrilling 35 pages long) and officially ask for both parties' signatures.
Enregistrement: When the notaire publishes the sale in the Land Registrar. You'll also have paid the acquisition fees by this point, and they will deposit them with the relevant authorities.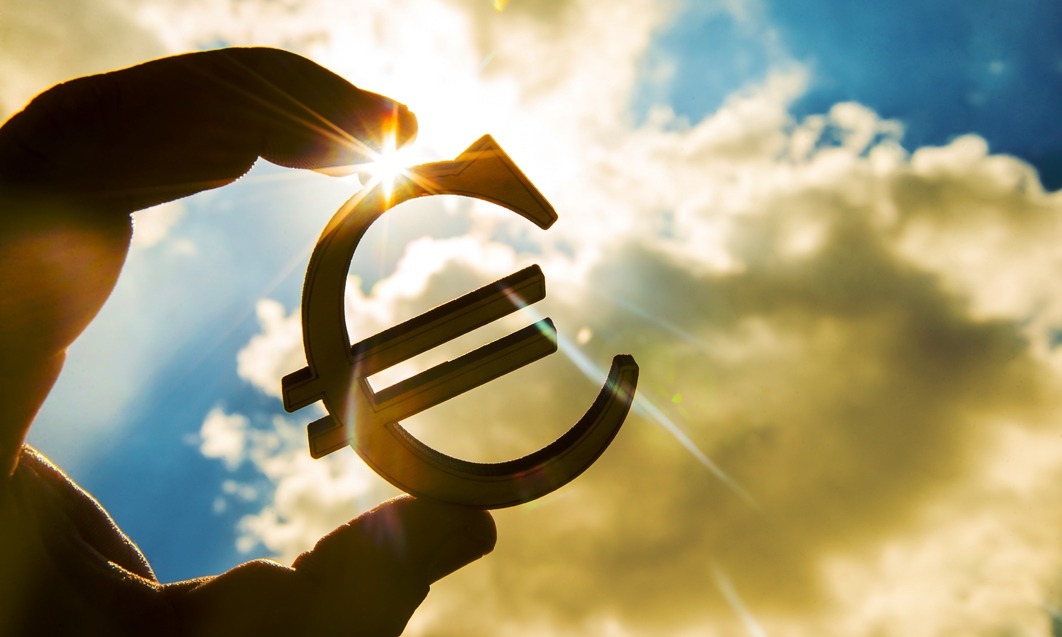 Choosing a currency specialist
When you're buying property in France, your team of professionals will keep you on the right track. An estate agent will help you find the right property, a solicitor will ensure the transaction goes smoothly, and a financial adviser will provide the best options for your money. However, none of them will protect you from currency risk, and that's where a currency specialist comes in.
Because you're buying from overseas and the exchange rate to euros is always shifting, there's the risk that any transfers you make will end up costing you more, increasing the cost of your home purchase. Just a 1% drop in the value of the pound has the potential to shift the price of a €150,000 property by more than £1,000. And, it's possible that the pound's value may shift by over 5% in the time it takes to buy a property in France.
A good currency specialist will assist you by using a forward contract, which fixes the exchange rate for one year without any extra costs. Our partner, Smart Currency Exchange, can do just that and ensure you get maximum value in your property purchase. You can find out more in Smart's Property Buyer's Guide to Currency.
Choosing an independent financial adviser
When it comes to planning your finances ahead of your French property purchase, an independent financial adviser (IFA) can play a crucial role in making sure you've chosen the right way to afford your new home, as well as finding ways to reduce the costs of the buying process.
At Property Guides, we work with trusted IFAs who specialise in overseas property transactions, as well as organising financial issues like pensions (including QROPS), taxation, and wills. Get in touch on 020 7898 0549 or email us at info@propertyguides.com to find out more.
It's also worth mentioning that should you not be buying the property in cash up front, it may be a good idea to speak to a mortgage adviser, who will be able to advise you on an application, as well as things like life insurance. Take a look at our guide to getting a mortgage for a French property for further guidance on this topic.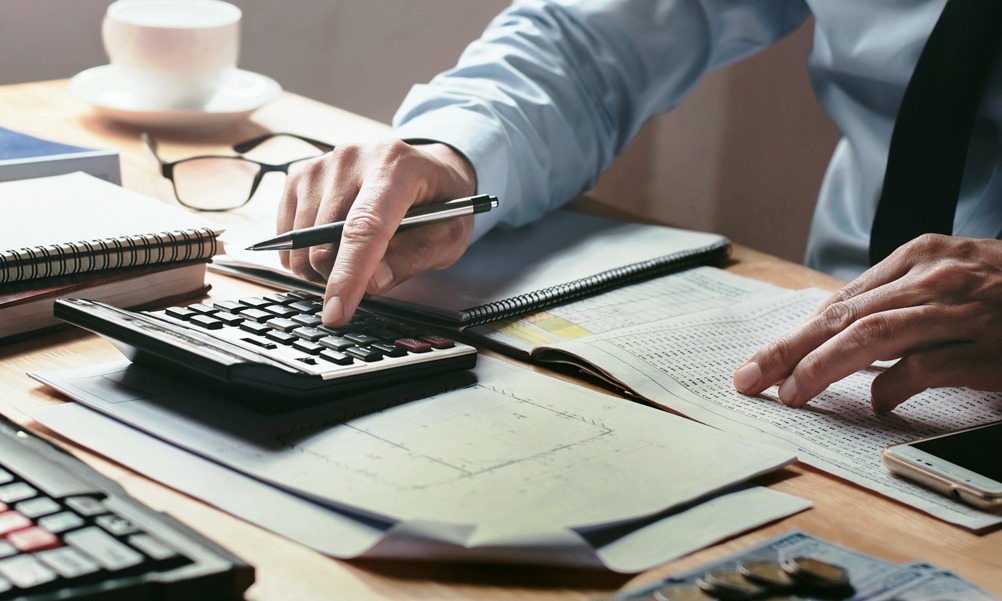 Planning your finances to buy property in France
When buying property in France, it's really important to look carefully at your finances. This will help you plan for every eventuality during the purchase process and avoid the financial pitfalls of buying property in France.
We have a number of French property finance guides that will walk you through every stage of the financial planning process of buying your house. Below, you'll find an overview of the main points you need to consider before you place that all important offer.
Buyers are often caught out by the additional costs that are involved when buying in France. The different fees and also the legal process are not the same as in the UK, and these unexpected bills can run into thousands. They will include your deposit, mortgage fees, transfer tax and stamp duty, as well as notaire fees, independent legal fees, property registration fees and possibly the cost of a survey. This is all in addition to the estate agent fees, which are paid by the buyer in France.
The costs involved in buying a property in France generally amount to between 7 and 10% of the value of the house for an older property and about 2 to 3% on a new builds.
Be sure to budget for:
Estate agent's commission: This will be anything from 4–10%. As a buyer you are normally liable for the estate agent's fees but most properties are advertised with these fees included. The fees and net price are required by law to be clearly shown on the listing.
Notaire's fees: You should allow anything between 6–10%. The notaire's fees encompass not only their own fees, but stamp duty, land registry fees and taxes, which are paid by the buyer. The notaire will estimate the total and add it to the price of the property. If two notaires are involved, the fees are no greater as they are shared.
Diagnostic tests: You should allow for anything between €400 to €900. Diagnostic tests are compulsory when any property is sold and must be paid by the seller. The DPE, which is the energy efficiency report, must be done and shown when a property is put on the market and the other tests must be done once an offer is accepted and the results included in the Compromis de Vente (exchange of contracts). These normally include tests on electricity, gas, natural risks, lead paint, asbestos and termites.
Surveys: Structural surveys are far less common in France, but they can be carried out at your expense. Costs will vary according to the size of the property but expect to pay on average around €700 to €1,000.
Safer: This is the agricultural organisation who may have to be consulted if a property comes with over one hectare of land. If this is the case, the fees will be added on to the notaire's overall package but rarely amount to more than a few hundred euros.
Overseas money transfers: Transferring all the costs for buying property in France can add to the total cost if the exchange rate moves. You can use a currency exchange specialist to make sure you're getting the best deal possible in this area.
Post-purchase costs: Think about the money you'll need to pay after the purchase, including but not limited to local property taxes, maintenance costs, travel costs, utilities, removals costs, and the cost of living in France. You will also need to the likes of civil liability insurance in France, as they can differ from the UK.
Find out more about the cost of buying in France.
When you are planning to emigrate from the UK to France (or indeed any country), tax planning will need to be at the forefront of your mind, as there are implications depending upon your residential status. You need to ensure that you have the right measures in place, so you do not end up paying your taxes twice (in both France and the UK). As well as this, you should plan for all HMRC implications on emigration, capital gains tax and inheritance tax issues, and ensuring that all relevant local taxes in France are considered and provided for.
Find out more about taxes when buying a house in France.
You need to think about how you are going to finance your French property purchase. It may be the case that you have enough cash to buy the property outright, whether this is in savings, a property sale, or through an inheritance. But, even if you don't have the whole amount, it's worth working out how much you can contribute up front to give yourself more buying power.
You'll need to total up all your assets from savings, investments, pension drawdowns, and other sources of money, to see how much cash you can put towards your French property. If you don't have enough to cover the price, then you'll need to borrow money to make up the rest, likely through a mortgage. As there are many different types of French mortgages available, each with varying levels of criteria, it is important that you assess all your options carefully.
Since the global recession, lending conditions have become more stringent. In France, interest rates are lower than they were, and fairly similar to the UK, but they are set by the lenders. These are usually influenced by the Euribor (European Interbank Offer Rate). Lending criteria tends to be based upon a percentage of your income, typically 33%. However, there are exceptions to this and different interpretations of the rules. Some lenders believe it should be on gross income and others contrarily on net income. As there are many different types of French mortgages available, each with varying levels of criteria, it is important that you assess all your options carefully.
We recommend seeking advice from your estate agent and independent financial adviser on what best suits your needs. You can also speak to banks and other lenders about what's on offer. Be sure to read our guide to getting a mortgage for a French property for in-depth information.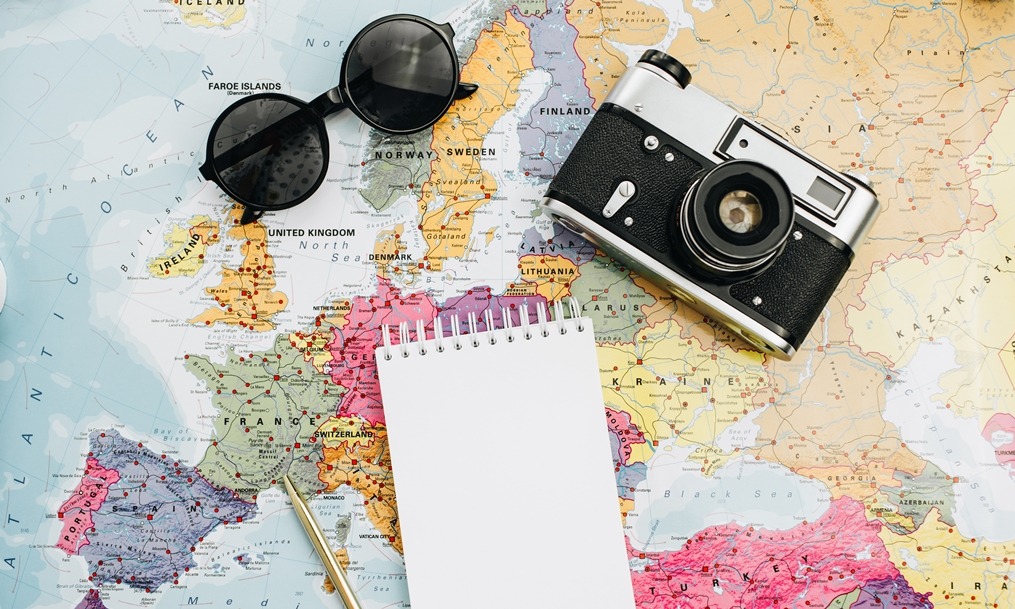 Planning a property viewing trip to France
It's a good idea to explore your preferred areas with a dedicated viewing trip to France as soon as you can. This way, you can try to get a true feeling for the area before you commit to purchasing a property there. There are a number of ways that you can make sure that this viewing trip is as practical and effective as possible.
How long should your viewing trip be?
Ideally, your trip should be around four to seven days long.
Make sure you plan to be in place long enough to absorb everything that you see. No matter what, you don't want to have to rush from one village or town to another. Spending more time in each places lets you understand what daily life is like. Also, it's good to have some time set aside in case anything crops up, too.
Remember, France is a huge country and even if you are looking in one general area, there may be many kilometres to drive between the properties you have chosen. So, when booking your trip, give yourself time and then add on a little.
As a general rule of thumb, try to keep the number of properties you see a day limited to maximum seven. Any more and they start to blend together, and you'll find yourself wondering if the extra-size living room was the first one, or the third one, and was it the second one with the noisy road?
When should you go on your viewing trip?
We always recommend taking a trip during the off-season, such as winter. Firstly, this enables you to view those places traditionally seen as particularly sunny or warmer climes, so that you can get an idea of how cold or dark it gets in the winter months.
Secondly, winter is also generally a much slower time for estate agents and vendors. This means you may get more attention, and you could find that you have a better chance of negotiating a lower price on your chosen property.
We would also recommend checking public holiday dates well in advance in case businesses will be shut. In addition, remember too that Sundays are not trading days in France. The last thing you want to do is to arrive in France and find that nothing is open!
Making the most of your viewing trip in France
Make sure to do prior research
It's a good idea to spend some time in advance planning your viewing trip to France. Above all, research everything you will need to know about the area and the properties there. It's really important to be able to give your estate agent as tight a brief as possible. That's because the more they know about your specific requirements, the more time you will save on the trip. As a consequence, it'll be more likely that you will find what you really want.
Experience the daily life of your chosen area
It's often a good idea to rent a property in the area, rather than stay in a local hotel. This gives a more realistic experience of the area, as you will need to navigate the local stores to get groceries and can get an idea of the cost of living in France. In other words, it shows you what it's like to live in France and not just holiday there.
However, if you won't be driving out there when you move, do double-check the transport links for your areas. You don't want to be in a situation with one car between a couple and no public transport to speak of.
Spend as much time as possible with your estate agent
One of the best ways to view properties on your trip is to be shuttled around the area by your estate agent. This is because it'll give you time in the car with them. You can then use this to go through any of your most important concerns. You can also ask questions and discuss any testimonials from previous clients.
Take lots of photos of each property
It's also really important to take pictures of the view from each property you look at — this is often forgotten, yet is certainly helpful to ensure you remember the benefits of each one. Take a large notepad, camera, tape measure, pen and map. You may think you will remember everything about every property you see but after 2 or 3 viewings, you would be surprised at how things tend to merge into each other!
Are multiple viewing trips necessary?
They might be! The main thing to remember about your viewing trip is that there are no set rules on how you go about it – you have to find what particularly works for you.
It's not unknown for prospective buyers to first take a very leisurely trip to an area, exploring and making notes on different towns and villages visited, but not actually viewing a property. If this sounds like you, then don't panic! When you return home, you can reflect on what you have seen and fine-tune your criteria for a second trip dedicated to just viewing properties.
House hunting in France is a real adventure and with good planning in advance coupled with giving yourself time off to ponder and relax, it should be a pleasure rather than a chore. If you want to find out more about buying in France, don't forget to read our viewing trip guide.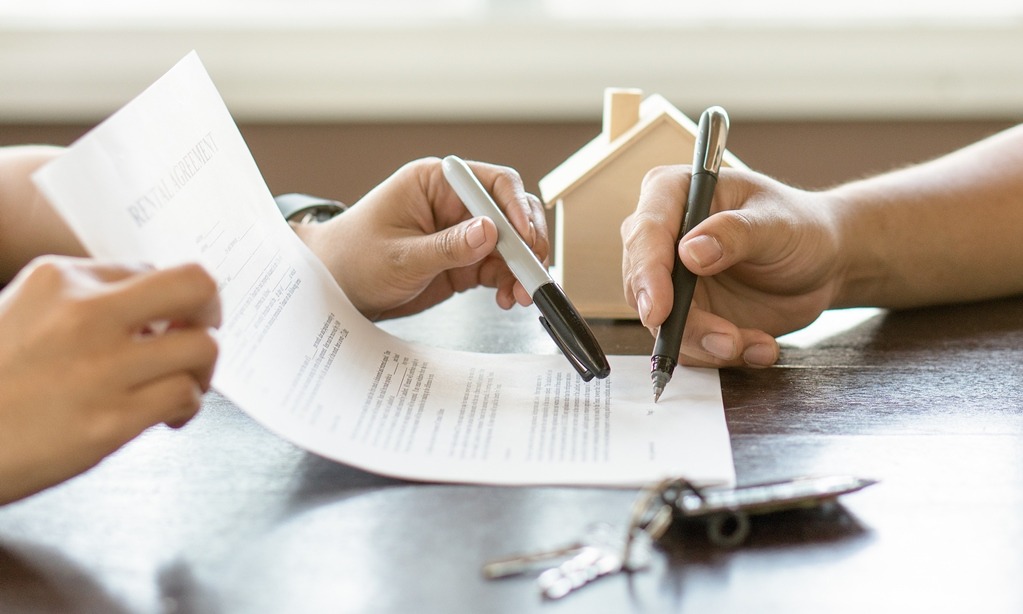 Making an offer
With your professional team assembled, your finances planned, your viewing trips done, and you've found your dream property for sale in France, it's time to put in an offer.
Your estate agent will be able to advise you about tabling an acceptable offer, as well as making any necessary recommendations. Remember, though, that they are working for the seller. As such, the higher the price, the higher the commission.
It can be hard to judge what to offer on a French home when you're new to the country. That's why we've put together these seven simple tips to stay in control during the negotiation process.
1. Know what you're talking about
By conducting the market research and reviewing recent local sales you will be confident in asking for a fair price. Being well-informed and asking educated questions will show you mean business. You should also check out the latest French property news to make sure that you're up to date with developments in the market.
2. Get your game face on
Don't come across too keen, nor too blasé. Be polite yet serious, let the selling team know you've viewed a lot of houses and know your stuff. Just like a poker player, read your seller's emotions: with some sellers you might want to show how much you love the property, with others you want to play it cool.
3. Turn on the charm
You are going to put in an offer on a French home that someone loves, after all. Being too aggressive in your attitude or pricing will kill off all your good work. You should normally negotiate via the agent. However, writing a letter to the seller introducing yourself and explaining why you're interested in their property can help you stand out from competition.
Take a look at our free guide on how to negotiate abroad to learn more.
4. Take control of the negotiations
You are the one making the offer on a French home. The seller wants to make a sale and understanding their vulnerability puts you at an advantage. You can walk away at any minute and buy something else. The seller needs to sell that property.
5. Counter offer quickly
Any delay in responding leaves room for a seller to consider other offers. Make sure you are prepared for what you are willing to pay before entering negotiations and respond quickly and confidently to any counteroffers.
6. Don't stress if it falls through
Stay rational and if a deal falls through, don't worry. In many cases buyers look back on deals that didn't happen with relief, finding the ideal property later down the road.
7. Speak to your currency specialist before you put in an offer
Be sure to speak to your currency specialist before you put in an offer on a French property. Otherwise you could make an offer and then find that the exchange rate has moved against you before the other side has even responded. Our partner, Smart Currency Exchange can help you fix the rate for up to twelve months, for no extra charges, so you know exactly what you're paying – no matter what happens politically or economically!
Should you get a property survey in France?
Whether you've found a picturesque old longère in the countryside, or you're buying a swish villa d'architecte on the Côte d'Azur, you'll likely want peace of mind that everything in your home is at it should be – and problems won't crop up at a later date. In the UK, this is where a property survey comes in, but things are a little bit different in France.
Our tradition of carrying out a building or structural survey when buying a property does not really exist in France. One reason for this may be that there are so many very old properties, sometimes hundreds of years old, and the considered thinking generally is that they have stood the test of time and will likely even outlive their new owner without any major problems. However, we British tend to be a bit more cautious, and it never hurts to be sure that nothing will crop up.
If, for peace of mind, you would prefer to have some sort of structural survey in France undertaken, it can certainly be done, and the best time to do so is before the compromis de vente is signed.
However, when it comes to putting a suspensive clause in the compromis de vente that the purchase is subject to survey, as almost always happens in the UK, this may not be accepted by the notaire or indeed the seller of the property.
Who should you use for a property survey in France?
There are certainly many British surveyors in France, so you will not have a problem finding one. Just make sure they are full registered and insured under the French system.
Many British people simply choose to have a local qualified builder to look over a potential property and my advice would be that this is really the best (and cheapest) option. Again, make sure the builder is fully registered and has full insurance.
As with many things in France, it is wise to ask at your local mairie for recommendations of local builders and artisans.
What diagnostic reports will you get from the seller?
When you buy a property in France you will receive all the diagnostic reports, which the seller must pay for. These normally consist of reports on electricity, gas (if applicable), lead paint, asbestos, termites and natural risks. They are all valid for a certain amount of time, most of them three years. The shortest is termites and natural risks, which only last 6 months. The longest is the DPE (energy performance rating), lasting for 10 years.
These reports are purely for information for the buyer, save for termites. If a property has signs of termite invasion, the onus is on the seller to put this right before any sale. Occasionally, there are anomalies in the electricity report, as the standards are frequently updated. However, the diagnostiquer will be able to advise on any necessary updating by an electrician and this is normally nothing to worry about.
Natural risks covers risks like floods, earthquakes, and subsidence. A property may be located in a flood zone, but this does not necessarily mean it will flood. Again, if you are tempted to buy a property which is in a flood zone, ask at your mairie for details of whether it has actually been flooded in the past.
Can I adjust my offer based on the results of diagnostic reports?
If there are serious anomalies in the reports, you are perfectly entitled to adjust your offer to take account of anything you may have to repair/renew in the future. This is all part of the negotiation.
To sum up, a full structural survey in France might not be the norm, but is nonetheless a good idea for peace of mind – especially if you're buying an older home. Normally, using a local contact is the best for affordability – your estate agent or even the local mairie can help you here.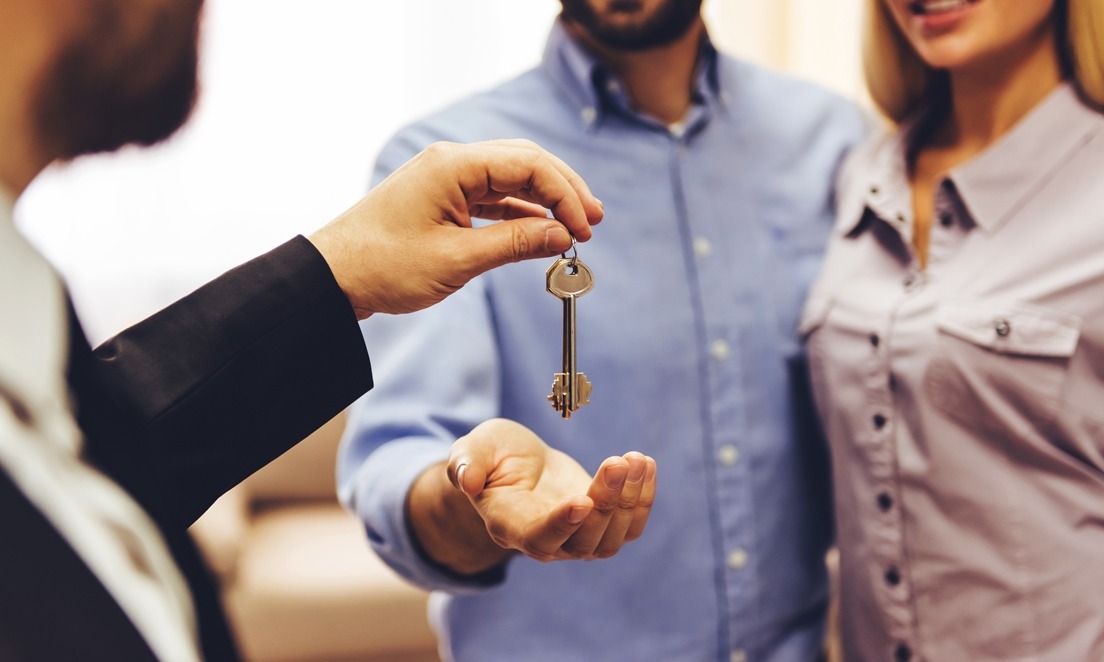 What happens after making an offer?
Once you've put in the offer on your dream property, you'll have taken another step further through the buying process towards. And, once the offer is accepted, you'll be well and truly on your way.
The most important thing to know at the outset is that a sale of property in France becomes binding earlier in the process than in the UK. This means that when you find a property and put in an offer that is accepted, you can return home safe in the knowledge that no-one else can buy it. As far as the legal process goes, this is clearer, safer and more straightforward in France than in the UK.
Here is a timeline of the paperwork and stages to the completion of the sale.
Signing a bon de visite
If you are buying through an agent, you may be asked to sign a "Bon de Visite". This is normal practice in France and simply means that should you decide to proceed with a purchase, you will make the offer through them and not go off with another agent or privately approach the vendor. It is no commitment to an actual purchase. You can make an offer just as you would in the UK and the agent must put that forward to the seller.
Signing a compromis de vente
The compromis de vente is the equivalent the exchange of contracts in the UK and is signed by both the buyer and vendor, committing you both to purchasing/selling the property.
The notaire will draw up the contract after obtaining all personal information from both parties, the diagnostic reports and, if applicable, a list of furniture. You don't need to be in France for this as the notaire can prepare a 'procuration' (power of attorney) to enable him to sign on your behalf.
Upon signature, the vendor is bound to go ahead with the sale. The buyer, however, has a 10 day "cooling off period", during which they can walk away from the purchase. After the period is up, the buyer is bound to go ahead with the purchase.
At this stage, the deposit (10% of the purchase price) is paid and will be kept in a separate account by the notaire. There will be a target date for signature of the acte de vente included in the compromise, but this can be changed to suit both parties. Be sure to contact your currency specialist, as you will need to consider what the exchange rate is from here on in. It is important to realise that fluctuations in currency may affect your purchase price.
There are usually three months between the compromis de vente and signing the acte de vente, so it's important to get to this point relatively quickly. You can often cut the timescale down if you're a cash buyer or your notaire is quite speedy.
Deciding on clauses suspensives (suspensive clauses)
If there are any conditions of sale, these will be included in the clauses suspensives. These are clauses inserted into the contract to cover the buyer in case they are unable or unwilling to proceed in certain specific circumstances. The most common are related to the buyer's finances. However, they could include a clause stating that the purchase will only proceed if building improvements will be allowed, or if the buyer is applying to put a swimming pool in the garden, for example.
These deserve some thought since they may permit you to withdraw from the purchase under certain circumstances. For instance, if you are taking out a mortgage, the notaire will include this fact as a conditional clause. This safeguards you since you will not be obliged to go ahead with the purchase if your mortgage is turned down.
Land Registry searches
Once the compromis de vente is signed, the notaire will start carrying out searches on the property, from the Land Registry rights to ownership, boundaries and the like. In France the searches don't include looking at any private planning permissions that may be in existence close to your house.
The acte de vente
The acte de vente is equivalent to the completion stage of purchasing of a property in the UK. As a rule, it takes 2-3 months to get to this final stage, after which you will become the proud owner of your new French property.
The acte is signed at the notaire's office and the buyer must ensure the full funds are in the notaire's client account at least three days ahead of the date of the signing. Again, if you are unable to attend, a procuration can be prepared for you. Your estate agent will arrange for the transition of the utilities to your name, read the meters on the day of signing and safeguard the keys.
Note that regarding the two property taxes, taxe d'habitation and taxe foncière, the former is paid by the owner of the property on 1st January, so if you are buying a property at any time after this, you will only be liable to start paying this the following year. The taxe foncière is paid around October each year for the following year and this means you will reimburse the seller from the day you buy the property. The notaire will handle this and give you a final account for your file. (NB: the taxe d'habitation is likely to be abolished after 2020).
You will receive an "attestation" of purchase which proves you are now the owner of the property. The actual deeds will be sent to you several months after the purchase.
Whatever information you're searching for, we're here to help you find it
Download our free expert guides to make your move a success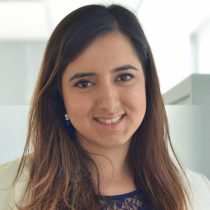 Yasmin Smith,
France Buying Specialist
Speak to an expert
If you need assistance with your move, we have a team of France property experts that can help at every crucial stage. Contact us on +44 (0)20 7898 0549 from Monday–Friday, 8:30am–6:00pm or email france@propertyguides.com.
Whether you need quick advice over the phone or assistance when organising your viewing trip, we can help. Our team of experts can also assist you in finding the professionals you need to complete the purchase of your dream home and to dodge the common pitfalls of buying property in France.
We can use our trusted network to put you in touch with:
Get in touch with us via the details above or fill in an enquiry form to get started.