Tips for buying home insurance, car insurance, or health insurance in France
It's an unfortunate fact of life that natural disasters, accidents and thefts happen anywhere and everywhere, despite your best laid plans. Having the right insurance makes sure you don't get caught out when moving to France.
It is well worth providing that extra peace of mind by ensuring that you have all your insurance options organised as early as you possibly can, before you need them in France. You will be required to have insurance for any cars, homes, and school age children by law. We recommend thinking about the following:
Home insurance
The best way to minimise this risk is through diligent research when choosing the right area for your new home, as well as weighing up the right insurance for your property and its contents. The contents of an insurance policy, its cost, and the eligibility requirements will differ depending on the insurer itself. We strongly recommend using a reputable international insurance company, who can provide you with a comprehensive and tailored plan that meets your needs – and more importantly, is written in your native language.
In France, you will legally be required to have insurance for cars and home, and there are numerous other options that we recommend considering.
There will also be different insurance requirements if you are purchasing your French property as a second home and intend to rent it out – you will need to make sure your provider is aware of this and that your policy reflects these circumstances. If you will still be based mainly in the UK, we recommend considering a UK-based company that specialises in holiday home insurance. The main benefits for this include: the ability to pay in sterling and by direct debit, higher liability limits and a specialist policy intended for holiday homes. Some companies even have a 24-hour helpline offering assistance in the case of domestic emergencies. Get a free quote from a leading UK based holiday home insurance firm offering all of the requirements detailed above. Whatever option you choose, it's really important to make sure that you set up your home insurance policy on the day before you complete on your purchase; this is compulsory and will be checked by your notaire. Once you have your home insurance organised, it's a good idea to check with them what else they can cover for you, and if you can receive offers for buying further insurance through them – such as for car, health and even travel.
Health insurance
Health insurance is always a good idea to sort out before you move, especially as an expat. We have a close partnership with AXA/PPI who can provide you with a free quote.
Car insurance
Car insurance in France covers the car itself, rather than the person. This means that anyone, providing you have given them permission and they have a valid licence, is authorised to drive your car. Whoever you decide to choose for your insurance cover, it's always worth shopping around to ensure you have the best deal. There are numerous insurance companies that you can compare, which are usually all similarly priced, including Gan, Generali and AXA; Generali are particularly popular with expats as they have an English-speaking line.
Whoever you decide to choose for cover, it's always worth shopping around to ensure that you have the best deal.
Insurance for school age children
This is often included in your home insurance – and covers your liability for damage or injury caused by your child at school. While it is not necessarily required for school attendance, you will find that it is mandatory for any activities outside the normal school curriculum – for attendance on field trips, or extracurricular sports, for example. You will usually be required to present your certificate or attestation to the school at the beginning of the academic year.
Professional insurance
If you have moved to France to work on a self-employed basis, you will need to ensure that you are covered by specific insurance – such as professional indemnity insurance, professional equipment insurance and credit insurance.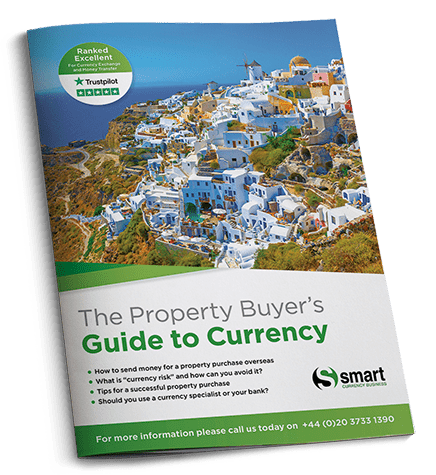 The Property Buyer's Guide to Currency will help you:
✔

  Understand the currency markets
✔

  Protect your property budget
✔

  Use a Currency Specialist
✔

  Learn from other overseas property buyers
Download the Property Buyer's Guide to Currency