Learning French before or after moving to France
The key to a successful move to France lies in integrating into the French lifestyle – to do this, you need to learn at least a little of the French language!
A lack of communication skills and the feelings of isolation that this brings are often stated as the main reason that British expats return to the UK. Learning a little of the French language will really help you as you begin to integrate with your neighbourhood and get to grips with the local amenities. The French are very proud of their language, so the way to their heart really is through communicating with them in their own words. Most French people will be able to manage some English, but it's not a good idea to assume that everyone understands it – and you will win enduring respect if you at least try to master the basics. It is a common perception that the British are particularly bad at learning another language – this is more than likely because wherever they go in the world, there is someone who can speak a few words in English, so why would they go to the trouble?
The French are very proud of their language, and the way to their heart really is through communication with them in their own words.
There are many stories of parents who embark on new lives in France, joining clubs and associations in the expat community, and sending their children to French schools, but never learning French – even when their children become fluent. They become increasingly more and more isolated from the community, before giving up and moving back to the UK.
Before you go
It is really important to start taking steps to learn French, ideally before you get to France, and certainly once you are there. Being able to speak the language will pay enormous dividends; as well as making the difference to you staying permanently, it will also ensure you find it easier to understand the culture, deal with day to day authorities (such as the bank) and, most importantly, build friendships more easily. Communication is vital to us all; and taking French lessons at the outset will benefit you enormously as your life enfolds in France.
Look out for evening classes at the local college or adult education centre. Not only can being around other people in the same position as you be very encouraging, but having a fixed time to study every week can also help you stick to it. Another good way to learn is to watch French TV and listen to French radio. Even if you do find it hard to understand, you will at least get used to the pronunciation and the rhythms of spoken French. The news is a good one, as this tends to be spoken more slowly. It's a good idea to really immerse yourself in as much French as you possibly can.
After you arrive in France
When you continue your learning in France, it is important to remember that France is something of a bureaucratic country. However maddening this can be at times, you can turn it around and use it to practice your French! If you have to visit the mayor (mairie) to find out about your property, your land, or simply register for any course or local festivity, you can also listen to the way they explain things and the expressions they use.
Use visits to the mayor and any other official business to practice your French and listen to the expressions that are used.
It can be helpful to try and steer clear of the English crowd to start with, as this may give you an 'easy out' for not learning the language. Remember that no-one minds if you make mistakes, and the French love to hear their language spoken with an English accent (much as we like to hear English spoken with a French accent, of course). Get talking to whoever you can in shops, restaurants, when sightseeing and try to strike up a conversation. Tell them that you really want to learn. Listen to what they say – and even if you don't understand everything, the chances are that there will be some words you will understand and that you will get the gist of what is being said to you. Also, if you listen carefully, you will probably pick up a word or two from the sense of what is being said, which you can store away for future use. The best way to really learn French is to be here in France and to have patience. It won't happen overnight, but you will gradually find that you are talking and understanding very well.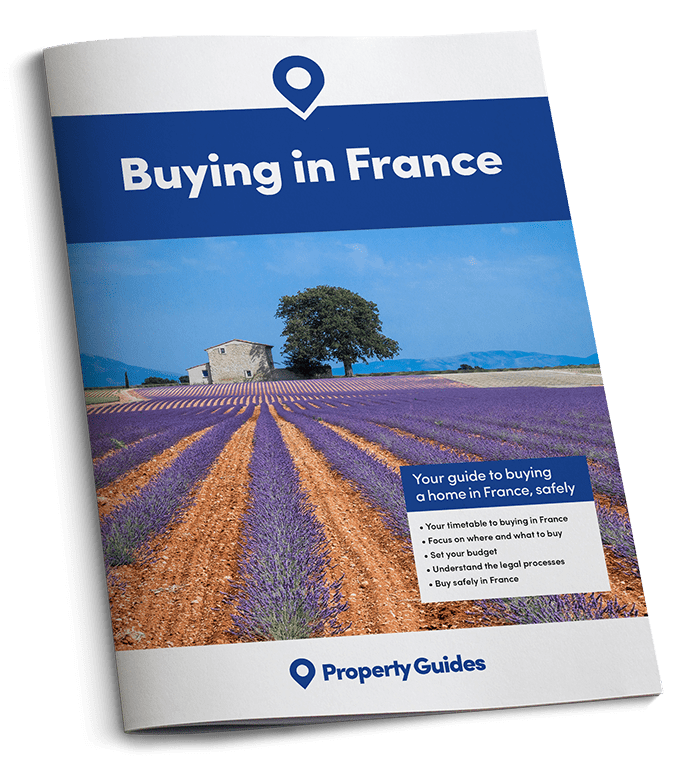 The France Buying Guide walks you step-by-step through each stage of the property buying process in France, with practical recommendations from our experts who have been through the process themselves. The guide will help you to:
✔

  Ask the right questions
✔

  Avoid the legal pitfalls
Download your free guide to buying in France