France Property Guides brings you some fascinating information on the wine making industry in the South of France.
September is often a month of new beginnings: a noticeable change in the seasons, schools going back, people making their autumn and winter plans. Here in the Occitanie region September is most noted for the wine harvest. This area is one of the largest wine producing areas of the world. Once considered very much the workhorse of wines, it has raised its profile considerably over the last ten years or so and now rivals the wines of the Bordeaux region in both quality and price.
We love this time of the year. The weather is still very warm, the sun golden and the colours of the plane trees along the Canal du Midi quite spectacular.
We live in a small village of around 1,500 people and we are literally surrounded by vineyards. Our lovely neighbour, Alain, gets up at 3.30am these days, gets on his huge grape picking vehicle and sets off to pick the grapes from his vineyard down the road whilst they are fresh and cold. The vehicle is built to pick grapes from two rows at a time, the driver sitting up very high almost as if he is on a crane; it really is quite a sight!
We love this time of the year. The weather is still very warm, the sun golden and the colours of the plane trees along the Canal du Midi quite spectacular. It is a small price to pay to sit and have to drive slowly for a while behind either one of the grape picking vehicles or one of the tractors laden with grapes as they take their crop to the local co-operative or wine domain. You can smell the grapes even from the inside of your car!
There are two main wine producing areas here: Minervois and Corbieres. The Corbieres is a rugged unspoilt area with rocky hills and wild mountain plants. The Minervois lies a little further north, notable for its mountains and gorges.Both are beautiful and both produce fabulous wine. We are spoilt for choice but like to support our local wine producer who sells a superb red for just €5 per bottle.
We have noticed many younger wine-making domains springing up here as well as families who have produced their own wine for many years and hand down their business to the next generation. It is a true working area.
If you are ready to buy in France, you'll have a few financial matters to sort out. For advice on protecting your euro budget, download the Property Buyer's Guide to Currency.
Wine tasting treats
A great wine tasting trip would be to drive down the coast from Narbonne right down to Collioure, just a stone's throw from the Spanish border. Along this route are some wonderful wines such as La Clap and Fitou as well as some super sweet wines around Banyuls.
Many of the village restaurants serve excellent wines by the carafe or half carafe; you really don't need to spend a fortune here to find a good quality wine. As autumn approaches, try a dish of the local cassoulet to go with it and you will never want to leave!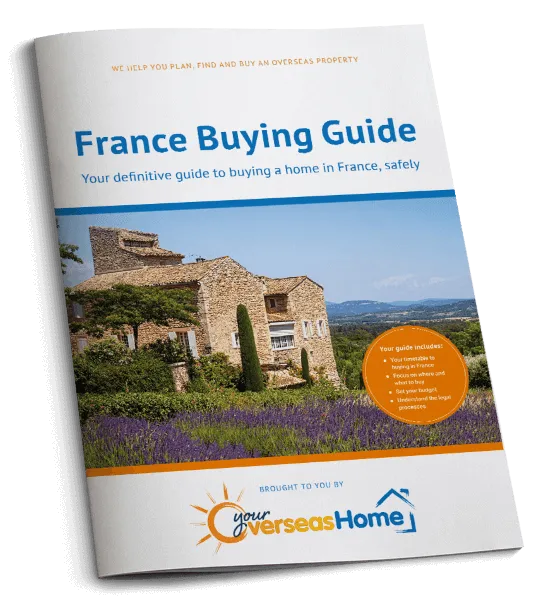 Buying a property in France is extremely exciting, but it can be nerve-wracking: in what ways is the process different to the UK, how do you cope with the language difference, what fees should you expect and just who is the notaire? That's why we've put together our France Buying Guide, to help you through the process, step by step.
Written by experts, it covers every stage of buying, from viewing to contracts and fees. Get your copy of the French Property Guide by simply filling in the form below.
✔

  Ask the right questions
✔

  Avoid the legal pitfalls
Download your free guide to buying in France