Your checklist for success when moving to France after Brexit
Are you ready to move to France? With Brexit "done" and vaccines offering new hope for later in 2021, many of us are dusting off our plans to move to France. But what has changed since Brexit? This is your checklist for a fulfilled and relaxing new life in France.  
Moving abroad has always been an epic decision, requiring plenty of planning. Since the UK left the European Union many of the processes – though not all – have become more complicated.
In this download-and-keep guide, we explain the practical steps and decisions you need to take.
All the information is kept up to date. However, rules and procedures may change suddenly as the French government and the UK continue to release new information. Therefore we cannot guarantee that the information will be correct for your circumstances and we urge you to take independent advice.
In this factsheet we cover:
✔

 How to apply for French residency
✔

  Driving in France post-Brexit
A new challenge for Britons after Brexit
Citizens of the UK are now classed as "third country residents" in the EU – just like citizens of the USA, Australia and most other non-EU countries.
That means we no longer have freedom of movement in the Schengen zone. For those wanting to enjoy the delights of France long-term, there have been some changes.
Here are your need-to-knows about living in France post-Brexit.
Residency and visas
How long can I stay in France without a visa?
As the French government website says: "UK citizens will need a Long Stay visa if staying in France or in a French Overseas Territory for more than 90 days whatever the purpose of stay (work, studies, Au Pairing, passport talent, visitor, family reunification, family members of French nationals, etc)."
To avoid the need for a visa, once you make your first trip to France this year and have your passport stamped, you have 90 days there within the next 180. After that 180 days is up, you can once again start another 90 days' worth of visits.
How do I apply for a non-working/retirement visa?
If you are unsure of which visa you need, use the France Visa's Visa Wizard.
To apply for a visa, the current rules mean that after filling out an application form, you need to make the application from the UK, at the visa application centres in London, Manchester or Edinburgh. The process is all clearly laid out on the website in a simple step-by-step process. You will need the following documentation:
Your passport with at least two blank pages and with a validity period of at least three months longer than the expiry date of the requested visa.
Two recent identity photos.
The supporting documents (originals and copies) depending on your situation and the reason for your trip, which must be translated into French. For the retirement-type visa, these include the last three months of bank statements for a UK current account, proof of sufficient income or savings, health insurance and proof of where you will be living.
A means of payment for the fees to be paid when submitting your request, currently €99 for most people.
Application form and receipt of application.
There is also the possibility of making an application for a residence permit within two months of your arrival in France under the Carte de Séjour à Solliciter visa.
Once you have obtained your long-stay visa, you will then need to apply for a residence permit in France through your local prefecture in France.
If you're planning a move to France and need more information about visas, read our handy article.
How long does the application process take?
You should receive a response within two to three months.
What are the financial requirements for a French residence visa?
You will need to have a minimal income of around €1,200 or €1,300 per month (which is the minimum wage in France.)
However, if you can show the French authority that you have savings and that you are not coming to France to benefit from the system and you can provide for yourself, that will be fine. Decisions are taken on a case-by-case basis.
On a non-working residence visa can I work remotely for a UK company?
There would complications because of income tax. As a French resident you would be taxed in France under Article 4B of the French tax code. If you become a French resident and work for a UK company in France, your UK employer should also pay the social contribution in France.
Can prospective property buyers guarantee they will secure residency before committing to the purchase?
No. It will depend on whether the conditions are met for you to obtain a Carte de Séjour or to obtain a long visa.
For EU citizens currently resident in the UK able to move to France?
Yes. EU citizens have freedom of movement across Europe.
Residency through marriage
A British citizen can get a residency permit if they are married to somebody who is a European citizen, for example, Irish, French, Italian, or Spanish.
This residency permit has the same rights as the old European residency, however, it is subject to the residency of the European citizen (your spouse).
You will still need to have proof of funds – although this is much lower than other visas for an individual – as well as having health insurance and somewhere to live (bought or rented).
Buying process
Are there any changes to the process of buying a French property?
No, the process is the same whether you are a British citizen, a US citizen or Japanese. The lawyer should treat you no differently. However, it is possible that the notaire will be a little bit more cautious about funds coming from outside the EU and require more documents to prove the origin of the funds.
What is the timescale to sell or buy a property?
From the day that you have accepted an offer, either to sell or to purchase a property, two and three months. It may be possible within two months if the transaction is fairly straightforward, such as if you are a cash buyer. If you require a mortgage the delay may be a little bit longer because of all the formalities.
How much are the notaire's fees?
Notaires' fees are about 0.8% of the purchase price. The amount quoted by a notaire will always include stamp duty, however, which can make it sound a lot – 5.8% for example – but nearly all of that is the stamp duty.
Healthcare
How do I enter the French healthcare system?
To enter the French healthcare system ('PUMa'):
You need to have been a resident in France for at least 3 months. If you're employed in France, you can apply as soon as you start work.
Once registered, you'll get a social security card, called a 'Carte Vitale'.
If you are a retiree with French residency and you receive a UK pension, you can apply for UK funded healthcare via an S1 form.
Do I need private healthcare?
It is advisable to take out full health insurance until you are accepted into the French healthcare system. One of the first things you should do when you move to France is register with your local doctor and find your nearest hospital.
Is my EHIC still valid for emergency healthcare?
The European Health Insurance Card (EHIC) is being replaced with a Global Health Insurance Card (GHIC). The GHIC will entitle you to emergency and basic state healthcare.
Your EHIC will remain valid until it expires, after which, you can apply for the new free GHIC.
What does the GHIC cover?
Emergency treatment and A&E trips
Treatment for chronic or pre-existing medical conditions
Routine medical care
Routine maternity care
Oxygen and kidney dialysis.
The British Government advises that you still take out travel insurance as the GHIC, like the EHIC before it, will not cover you for private medical healthcare or other costs, such as mountain rescue or repatriation.
Still have questions about French healthcare? Get in touch with one of our French healthcare experts today.
Tax in France
Will Brexit affect property taxes?
Yes. A non-French resident selling their property in France in 2021 will face a capital gains tax (CGT) increase from 26.5% to 37.2%. That is because in the past, as an EU citizen, the "social contribution" part of the CGT was just 7.5% but as a non-EU citizen it is the full rate of 17.2%.
You pay capital gains tax if you make a gain and if you are not reselling your main residence.
Will I have to appoint a tax representative when selling?
If the price of the property you sell exceeds €150,000 and you make a capital gain, you will have to pay CGT at 37.2% and also appoint a tax representative.
For a tax representative you have two options. More commonly, the notaire will ask one of the tax representatives regulated by the French Government to assist you. The fee will be 0.5 to 1% of the selling price, in addition to your capital gains tax. Given the cost, if you are selling a very expensive property you could appoint somebody that you know. However, this person will have to be approved by the tax administration to represent you.
Will my possessions be taxed when taking them to France?
No. If you are relocating to France, you do not have to pay customs duties on personal belongings, provided you have owned them for at least 6 months and taxes have been paid in the country of origin. You will need to provide:
Proof of change of residence, e.g. your visa
Proof of living in the UK for at least a year
You need to bring the belongings within 12 months of your relocation to France. If you bring your belongings over in several journeys, you must list all of them on the inventory submitted to customs at the time of the first transfer.
You need to complete two copies of a customs declaration and attach to it a complete inventory, with values.
If your property is a second home, you may be liable for duties and taxes, such as VAT, although as a general rule your items will be duty-free.
Do I need a French tax number?
If you wish to work in France when you move or register as a taxpayer, you'll need a tax (SPI) number. In general, you do not have to apply for a French tax number. You normally receive your French tax number after submitting your first French tax return. The number will appear on your income tax statement sent to you by the French tax authorities.
You do not need a tax number to do things like open a bank account or buy a property.
Has Brexit affected inheritance tax?
No, the rules on French inheritance tax are the same.
Has Brexit affected estate planning and buying and selling property?
UK wills remain valid in France. However, the contents of your will may or may not apply entirely in France. Check with your lawyer.
However, the French government plans to introduce a new law, probably in 2021, regarding inheritance and forced heirship in France. If you are a British citizen, even if you live in France, you can choose English law as the law applicable to the settlement of your estate instead of French law.
Opening a bank account
Should I open a French bank account?
To pay your household bills, daily expenses and so on, it's wise to open a French bank account.
Several well know high street banks include Societe Generale, Credit Agricole, Caisse d'Epargne and the post office also offers a very good banking service: La Banque Postale. Most town banks will have someone you can speak to in English.
Many banks in France will support English speakers, but do beware high bank charges. You should always use a currency specialist to transfer money. At Property Guides we recommend Smart Currency Exchange.
For help with all financial issues, from pensions and taxation to wills, we can put you in touch with an expert, trustworthy Independent Financial Advisor today. Just fill in the short form to enquire now!
What documents will I need to open a French bank account?
You will need to gather supporting documents to open a French bank account, including:
Application form (known as a mandate)
A reference from your current bank
A copy of your passport
Signature (witnessed by a solicitor)
Evidence of residency status
Pets
Is my pet passport still valid?
From 1 January 2021, pet passports are no longer valid for dogs, cats, and other animals registered in Great Britain and Northern Ireland.
Under the EU pet passport scheme, the UK is now a part 2 listed country. To travel to the EU with a pet, including guide dogs, you will now need the following:
Animal Health Certificate: if your pet is travelling within 5 days of your own journey.
OR
Export Health Certificate: if your pet is travelling more than 5 days before or after your journey.
How do I get a AHC or EHC?
An Animal Health Certificate or Export Health Certificate should be issued by your vet no more than 10 days before you travel. You will need to confirm that your pet is microchipped and vaccinated against rabies to get the certificate, which has to signed off by an 'official veterinarian' (OV). These are valid for four months for any onward travel within the EU.
What else does my pet need to enter France?
All pets, including guide dogs, will need:
A microchip
A valid rabies vaccination
An animal health certificate (pet passports issued in an EU country or Northern Ireland are still acceptable)
Driving
Do I need an international driving permit?
No. UK drivers who hold photo card licences will not need an international driving permit to drive in any of the 27 EU member states. UK drivers won't need to display a GB sticker in most EU countries if their number plate has GB or GB with a Union Flag on it.
Should I get a French driving licence?
UK nationals relocating to France from 2021 onwards have a year to exchange their UK licence for a French one. The French government has stated that a UK driving licence remains valid in France until 31st Dec 2021. By this time, you must have made an application to exchange your UK licence for French one.
Before making this application, you will need to ensure that you have proof of 6 months residence in France, through showing your income tax notice or health certificate.
If you are ready to buy in France within the next few months, call our friendly France Resource Team on 020 7898 0549 or email

[email protected]

.
Whatever information you're searching for, we're here to help you find it
Download our free expert guides to make your move a success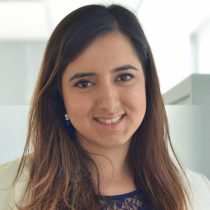 Yasmin Smith,
France Buying Specialist
Speak to an expert
If you need assistance with your move, we have a team of France property experts that can help at every crucial stage. Contact us on +44 (0)20 7898 0549 from Monday–Friday, 8:30am–6:00pm or email [email protected].
Whether you need quick advice over the phone or assistance when organising your viewing trip, we can help. Our team of experts can also assist you in finding the professionals you need to complete the purchase of your dream home and to dodge the common pitfalls of buying property in France.
We can use our trusted network to put you in touch with:
Get in touch with us via the details above or fill in an enquiry form to get started.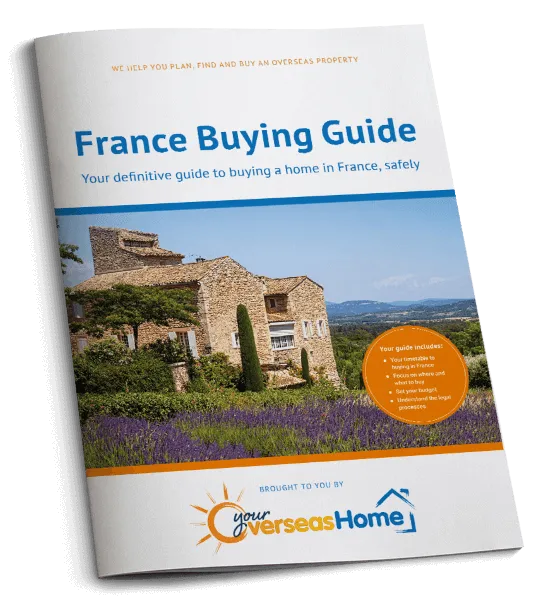 The France Buying Guide walks you step-by-step through each stage of the property buying process in France, with practical recommendations from our experts who have been through the process themselves. The guide will also help you to:
✔

  Ask the right questions
✔

  Avoid the legal pitfalls
Download your free guide to buying in France