Everyone wants to live in California. That's why it's the most populous state in the USA and has the largest economy – mostly due to Hollywood and Silicon Valley (up in Northern California). Healthcare and education are amongst the best in the country, and the beaches are some of the most beautiful in the world – plus there are plenty of them!
Living here also grants you access to mountains, lakes, the desert, even Mexico if you delight in the idea of being able to pop across the border for the weekend at a moment's notice. If you're California dreaming – perhaps SoCal (as the locals call it) is the way to go. Today, we're taking a closer look at what the region offers and what you can secure for your budget.
Southern California – an overview
Southern California is almost a third of the size of Northern California, yet it accounts for the majority of California's population – mostly due to Los Angeles and San Diego, which are home to 12 million and three million residents respectively. There are also 12 cities with more than 200,000 residents and 34 cities over 100,000 residents. Southern California starts in Santa Barbara and encompasses everything to the south, all the way to the border. In general, the developed cities are on the coast, with the exception of San Bernardino and Riverside.
Everyone wants to live in California.
Orange County is an upmarket location you may have heard of due to it providing the glamourous backdrop for multiple movies and reality TV shows. There's a great deal of wealth in this corner of the state, so although you're unlikely to find the absolute bargain properties you'll find elsewhere in the US, you'll benefit from the perfect climate, safe communities and excellent educational establishments for your children. The region is home to many of California's biggest tourist destinations including Disneyland, San Diego Zoo, Legoland, Universal Studios…the list goes on. If you're a cinephile, prepare to experience Deja vu at every twist in the road as this corner of the country has provided the backdrop to many a movie. While the area is famous for its beaches, do be aware that Pacific currents can make taking a dip rather teeth-chattering at certain times of year.
Job opportunities
Southern California is home to Hollywood, which means it's home to hundreds of TV, film, talent agencies and music companies. The largest employers with these industries include Paramount, MGM, Warner Brothers and 20th Century Fox. If you work in sport, this is a dream location – there are sport TV networks and teams galore, mostly around Los Angeles. Advertising is also a huge employer in the region, again particularly around LA. Fear not, jobs not involving glitz and glam do exist. There are lots of opportunities within healthcare, education, manufacturing and aircraft engineering. If you've always dreamt of working at a craft brewery, set your sights on San Diego, where there are a wonderful number of breweries popping up or already dominating the market. Property and tourism are other big employers that you might like to try your hand at.
Climate
No wonder Californians are always happy – the Southern Californian climate is a complete joy. You'll be able to revel in hot, dry summers and mild, dry winters. While heavy downpours come few and far between, they do happen, as does snow in the southeast corner of the state. It's worth noting that the area is susceptible to earthquakes, although most of them are so small you won't even notice them. Due to the heat, and the lack of rain, wildfires also occur. Do bear this risk in mind when deciding where to set up shop.
If you want a beautiful home in Southern California, you'll need all your negotiating skills. Read How to Negotiate Abroad for some insider tips, written by a licensed realtor.
Best locations
San Diego
If you want big city life but with a dose of healthy living thrown in, San Diego is an excellent option. This is the second largest city in California after LA. It's a real melting pot of cultures and is consistently listed as one of the best places to live in the world due to its climate, culture and beaches. The Weather Channel ranked it number one in the US for its climate and WalletHub revealed it was the 7th happiest place to live in the country. As is to be expected from a major city, cost of living is relatively high, but job opportunities are plentiful and your downtime can be spent lapping up the sunshine at your local beach.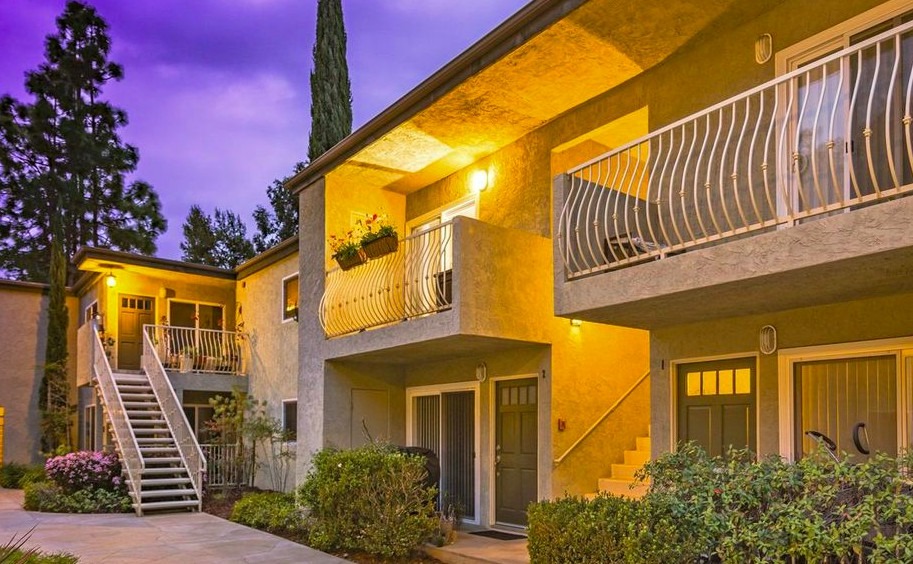 If you're looking for affordable property in San Diego, your best bet is to go for a condo. This two bedroom, two bathroom, two-storey modern condo is located within a small community, enjoys mountain views and is on the market for $350,000 (£247,000).
Nerdwallet ranked Irvine the number one Best City for Young Families in Southern California.
Irvine
Nerdwallet ranked Irvine the number one Best City for Young Families in Southern California and it also made the top 100 on Livability's index of the Best Places to Live in 2017. The city, which is inland but close to the coast, has a population of just over 230,000 who get to enjoy 20 community parks, a dozen college campuses and job opportunities within the film and technology sectors. There are more than 200 Fortune 500 Companies located here, and transport links into central LA are excellent.
The city has a median income of $92,663 (£66,000), low unemployment rate of 7.64% and 97% of High School graduates make it to university. The town is also incredibly committed to clean living, so has a reputation for being one of the greenest cities in the US. If Irvine is too pricey, look to Lake Forest to the south, where you'll be able to enjoy a similar lifestyle for a fraction of the cost. The median property price here is $543,600 (£385,500).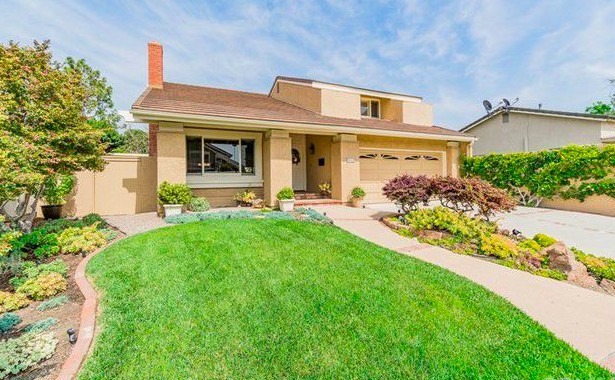 This four-bedroom property, complete with spacious backyard and your own private swimming pool is on the market for $876,000 (£620,000). The property enjoys an open-plan layout and has been recently-renovated to an excellent standard.
Fullerton
Fullerton is a picturesque city with some of Southern California's best schools, weather, outdoor spaces (they boast nine different parks all within a mile of each other), and a lower cost of living than many of the swanky locations found within Orange County.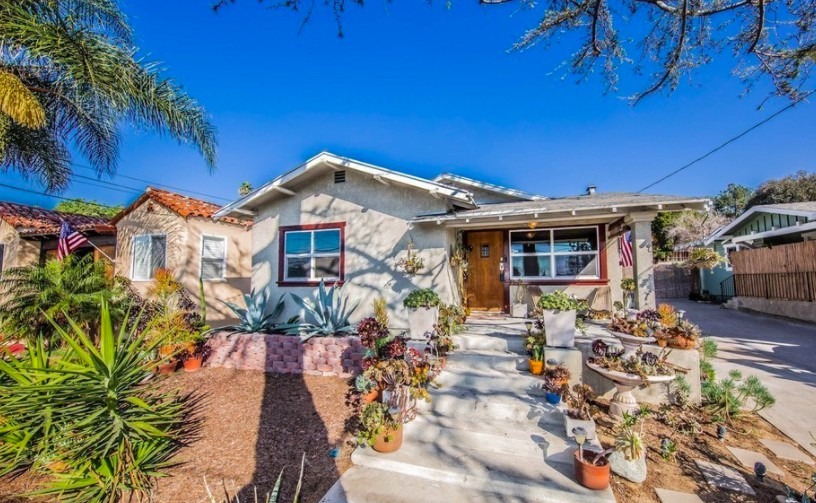 This Spanish Colonial style family home enjoys a delightful, paved back garden perfect for entertaining new friends on balmy California evenings. The four-bedroom property is close to the area's schools, amenities and public transport and even comes complete with its own man-cave! The property is on the market for $620,000 (£438,850).
Seal Beach
If life in California means you have to be by the ocean, consider Seal Beach as a slightly more affordable option. The median property price here is currently $350,000 (£248,000). This spot is ideally-located close to Los Angeles but within Orange County. It's a tight knit community with great schools and job opportunities, particularly with Boeing, who are located in the area.