Use Smart Currency Exchange when buying in the USA
Buying a property in the USA is an exciting event but with all of the planning, and daydreaming about your new life, it's easy to forget the important financial steps that you need to take along the way. One of the most vital is considering how you will transfer your sterling into dollars, as if this isn't managed effectively, fluctuating exchange rates could push the property out of your price range.
How does currency exchange affect the price of my property?
It's important to understand that the currency exchange market affects all international payments. Exchange rates are changing every second of every day, and can be seriously affected by economic or political events. Without a sensible currency strategy in place, you are at the mercy of the markets when the time comes to transfer the funds to secure your dream home. If you end up being one of the unlucky ones, you may well have to shell out far more than you budgeted for your deposit or for the final balance – and if it's changed significantly, you might not be able to afford the property at all!
If you haven't got a sensible currency strategy in place, and the time has come to make the transfer to secure your dream home – you are at the mercy of whatever the markets are doing that day.
You also need to manage all of your regular payments, to ensure you don't lose money every time the exchange rates dip.
Smart Currency Exchange have compiled some useful advice on how currency exchange can affect your overseas purchase:
 1. How will currency rates affect your individual circumstances
If your US property costs $300,000, with a sterling-dollar exchange rate of 1.36, you will end up spending £220,588. If this rate drops in the time it takes you to complete on the property to a rate of 1.29, the cost in pounds leaps up to £232,558. This means you've lost almost £12,000, just as a result of the fluctuating exchange rate.
2. Discuss with an expert how you can set the exchange rate, and the price of your property with a Forward Contract
Smart Currency Exchange offer a product called a Forward Contract. This lets you lock in an exchange rate for a specific period of time, thus setting the final price of your US property at a rate you know you can afford. A contract of this nature protects you in the event that exchange rates change in the time it takes to complete the sale.
How does a Forward Contract work?
In May 2016, Mr Boyce found his dream holiday home in Florida. The total purchase price was $300,000, which meant he was required to pay a $30,000 deposit to secure the property. Mr Boyce chose to make his payment with Smart Currency Exchange, and in doing so, made a saving of around £1,000 due to the competitive exchange rate secured on his behalfs.
Mr Boyce decided to open his free account with Smart Currency Exchange just before his viewing trip out to Florida. To ensure the remaining cost of his property wouldn't change as a result of exchange rate fluctuations, Smart Currency Exchange secured $270,000 at an agreed exchange rate of £1/$1.457 for the future. This set the amount of the final payment at £185,312 in sterling. All Mr Boyce had to do to facilitate this was transfer a 10 percent deposit into his Smart Currency Exchange client account. When he completed on 30th June, Mr Boyce transferred the outstanding amount due on his Forward Contract from his own account in to Smart Currency Exchange's client account, leaving them to deliver the remaining £270,000 to the beneficiary in the USA.
Thanks to his forward planning, Mr Boyce made further savings on the original amount transferred because of his Forward Contract. The dollar strengthened towards the end of June, hitting a GBP/USD level of 1.34, so if he had waited until then to buy €270,000, his final payment on the property would have cost £201,492 – an additional £16,000. The exchange rate could have fluctuated either way, but securing the Forward Contract eradicated all risk and unnecessary worry.
3. Get organised in advance
It's important to have the right people on hand to help you from the very start of your buying journey. For that reason, we recommend opening an account with a currency specialist before you jet off to look at properties. Having an expert on hand to keep you updated on exchange rate movements, and to offer advice on all financial matters will guarantee you don't make any costly mistakes. Smart Currency Exchange can ensure you are informed, prepared, and in the best possible position to make an offer if you're lucky enough to find your dream property.
As the only currency specialist focused specifically on helping people to buy overseas, Smart Currency Exchange are perfectly placed to assist with your international transfers.
4. Know your budget and stick to it!
You need to establish your budget from day one, and then stick to it. Having this set in stone will help you plan all your other charges and payments. Knowing exactly where you stand financially every step of the way will mean you have one less thing to worry about. Fill in this short form for more information, and to be put in touch with Smart Currency Exchange.
About Smart Currency Exchange
Smart Currency Exchange was established in 2004. Their sole aim was to help clients send and receive international payments effectively and efficiently. They have since become experts in the overseas property market, and work closely with others specialists including Property Guides and Rightmove. Smart Currency Exchange are able to make international transfers of as little as £100 to many thousands, to and from anywhere in the world, in more than 20 currencies. Their aim to focus on customer service and to protect the interests of their clients is at the forefront of everything they do. The traders at Smart Currency Exchange aren't paid on a commission basis, which means their interest doesn't lie in making quick deals that line their individual pockets. Instead they offer impartial guidance on the best plan of attack for each individual client. Opening an account is fast, easy, and above all, safe. When a transfer is in progress, client funds are held in segregated client accounts with either the Bank of Ireland in the United Kingdom or Barclays Bank plc, who Smart have been working with since the very beginning.
Benefits of Smart Currency Exchange
Smart Currency Exchange customers benefit from the following:
Access to effective solutions that mitigate risk posed by exchange rates
Simple, quick transfers
Secure transactions
A dedicated personal trader
No transfer fees or commissions
Full FCA authorisation
To discover how much Smart Currency Exchange can help you to save, call them today on 020 7898 0541 or get a free quote here.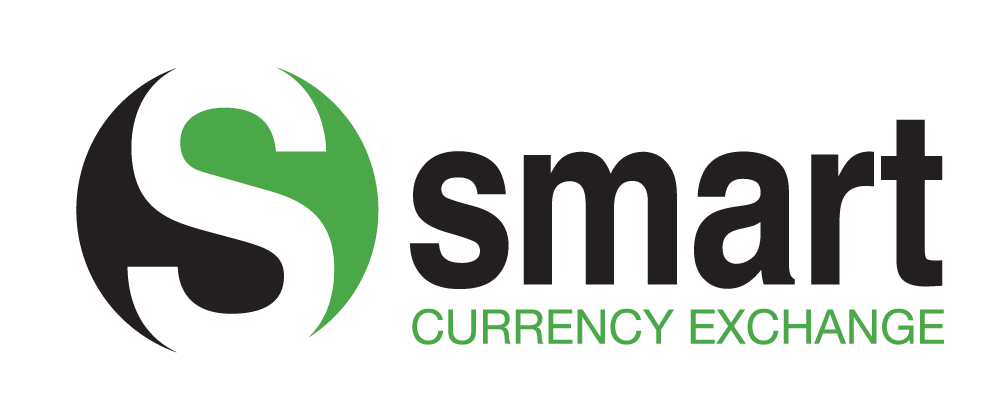 Save money when buying overseas
Whether you are buying a property abroad, making regular payments, sending money overseas or back in to the UK, you want the most cost-effective, safe and easy way to transfer your money.
That's where Smart Currency Exchange can help. As one of the UK's fastest-growing currency exchange specialists, we save our clients thousands of pounds every day by minimising the risk associated with transferring money overseas.
✔

  Safe and secure transactions
✔

  Dedicated Personal Trader
Request a free quote from Smart Currency Exchange